Renewed Peugeot e-Rifter manages to distinguish itself
New e-Rifter
Although the Peugeot e-Rifter is akin to the Partner, you almost wouldn't tell by looking at its exterior. The French manufacturer has given the passenger car version an entirely new appearance compared to the van version. The updated e-Rifter features a fresh and dynamically designed front end, with a new grille and the latest Peugeot logo. On either side of the grille adorns the recognizable three-clawed light signature of this French car brand. Peugeot emphasizes that this car is particularly suitable for outdoor activities, underlined by its wide wheel arches, flank guards, roof racks and generous ground clearance.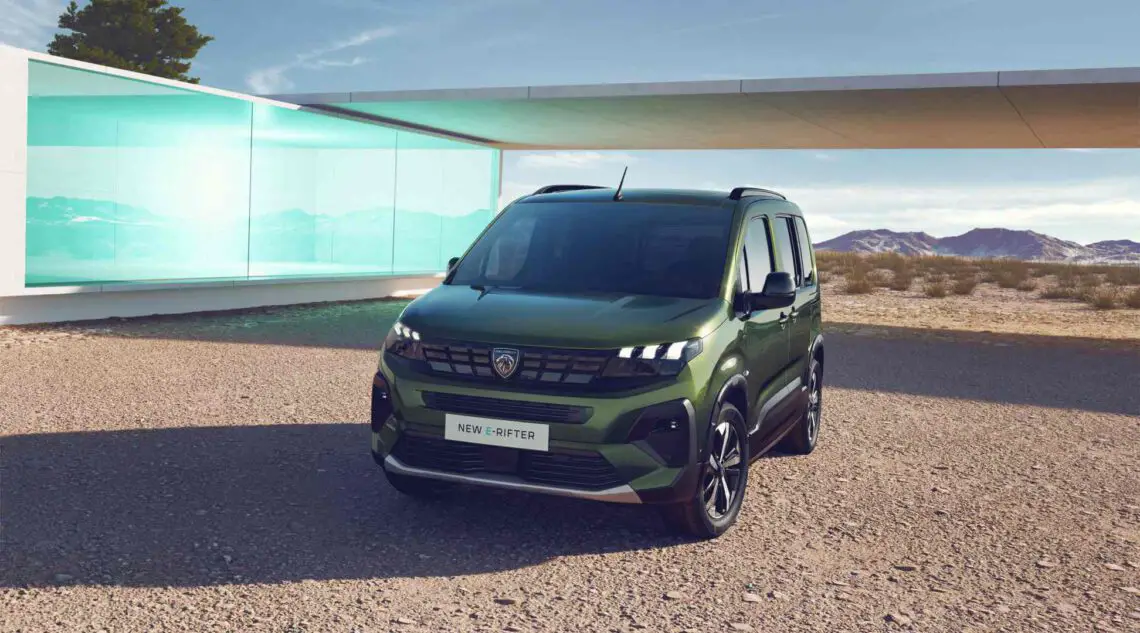 i-Cockpit
The interior features a new dashboard, based on the familiar Peugeot i-Cockpit, with a new, compact, leather-clad and heatable steering wheel with integrated controls. A new 10-inch HD touchscreen is mounted in the center of the dashboard. The seats are upholstered in a new light gray fabric. There are more charging connectors: two USB-C, one USB-A and one 230-volt connector. There are also new new body colors, such as Vert Sirkka and Bleu Kiama. Photos of the interior the brand is not yet releasing.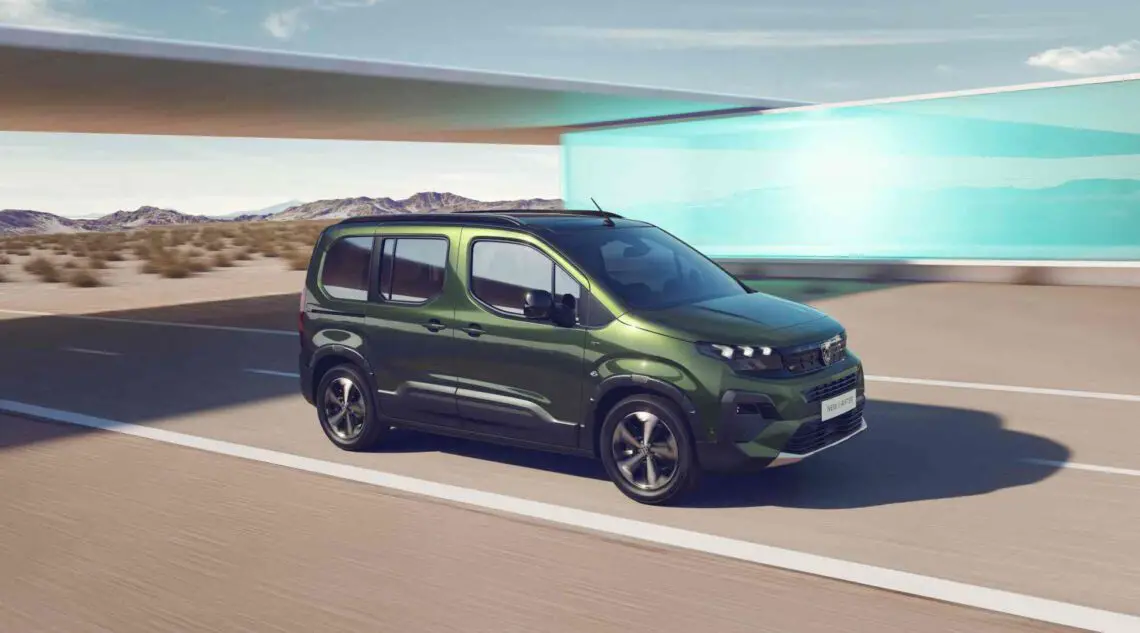 Technic
The electric Rifter gets a little farther on a battery charge than before. Where previously you had to make do with 280 kilometers of driving range, the Frenchman now kicks it up to 320 kilometers. There is a 50 kWh battery in the bottom, which can be charged with the standard 11 kW on-board charger. DC fast charging can be done with power up to 100 kW. The driver can always remotely start pre-conditioning (pre-heating) and battery charging, schedule and check the status of the battery. Also nice: the new e-Rifter is now equipped with a heat pump.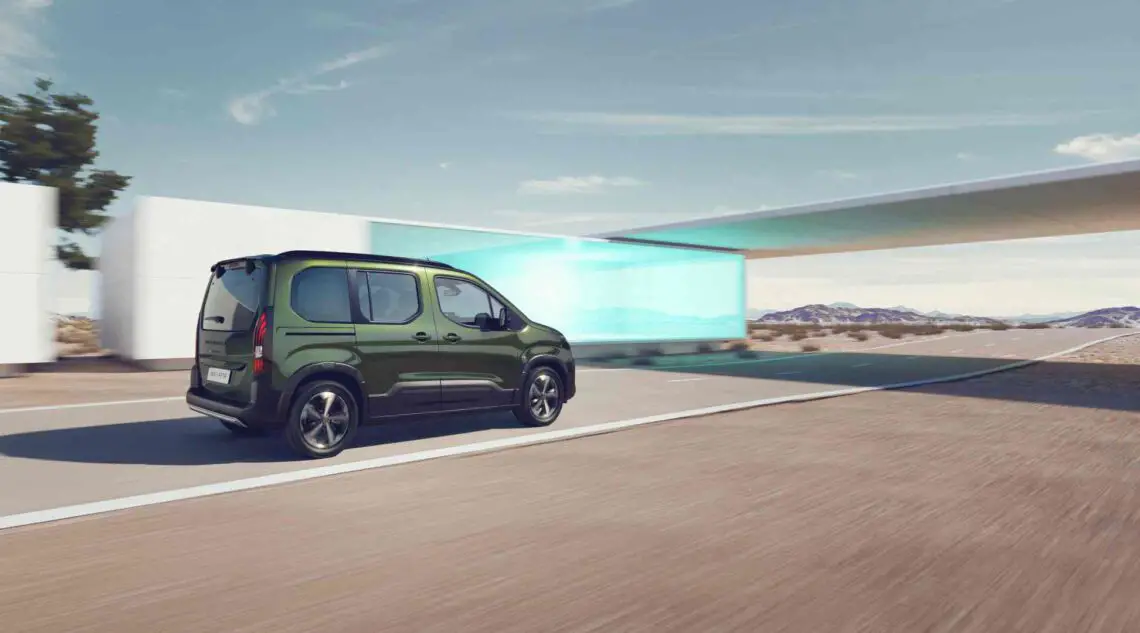 Power
The electric motor produces an output of 100 kW (136 hp) and 270 Nm of torque. There are always three driving modes: Eco for maximum range, Power for maximum performance under full load, and Normal. Acceleration from 0 to 100 km/h takes 11.2 seconds; top speed is 135 km/h.