Review – BYD Tang (2023) – Electric seven-seater with a friendly price tag
BYD's offerings
BYD currently carries three models in the Netherlands: the Atto 3, Tang and Han. The Dolphin and Seal will be added in the fall. The Seal U – an SUV version of the Seal – will come to our country in 2024. In short: BYD is picking up nicely. The Tang is physically the biggest car they have in the stable right now. It is 4.87 meters long, 1.95 meters wide and 1.72 meters high. Although the BYD Han is no small boy either, as you can see here in our review.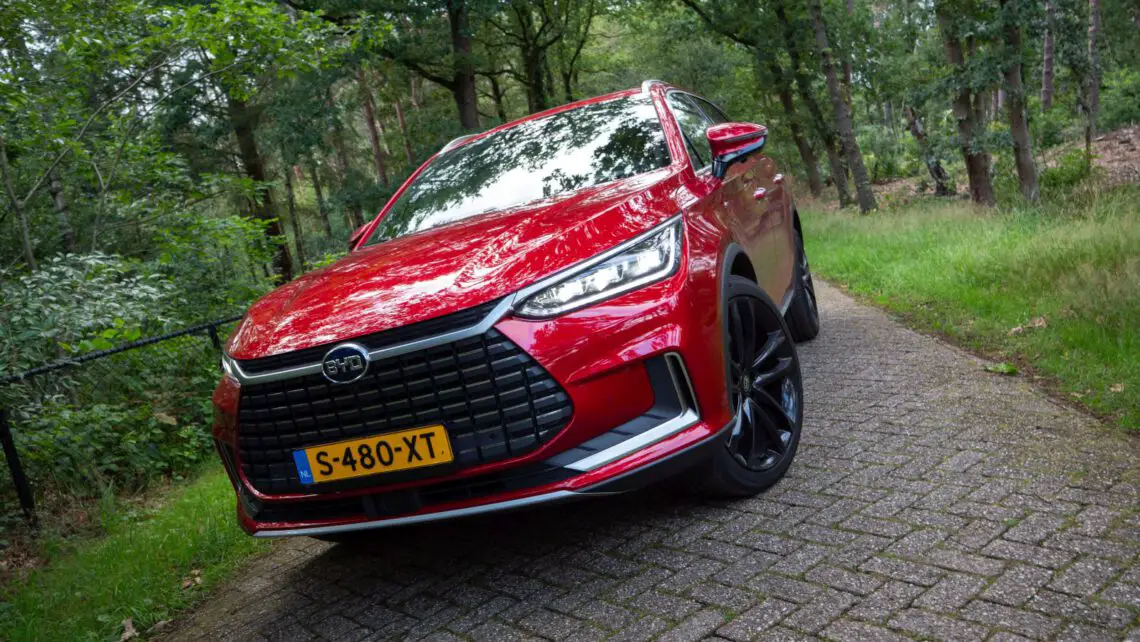 Large grille
The Tang has no distinct appearance. It does have an imposing grille, which is somewhat unusual for an all-electric car. But what turns out? In China, it goes on sale as a plug-in hybrid. So with a gasoline engine. Hence the grille. In China, you will see it on every street corner, as the Tang PHEV – or Tang DM, as the plug-in hybrid version is called in China – has been China's best-selling PHEV SUV for years. Incidentally, the Tang has already received a facelift there and adopted the grille-less nose of the Han.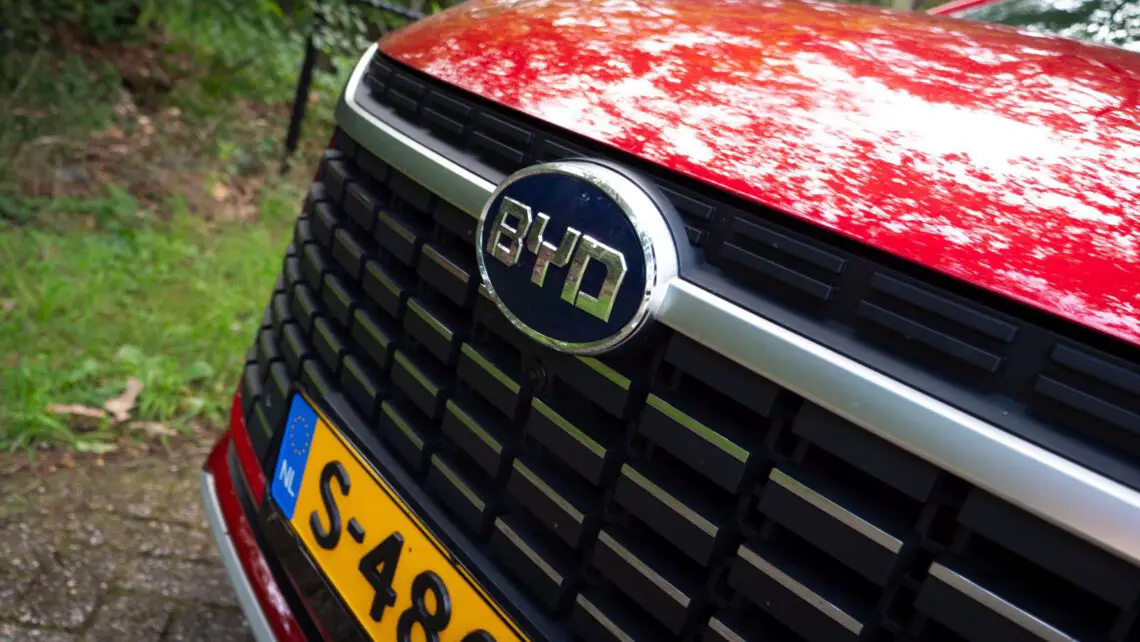 Impressive performance
The Tang's performance is impressive. In a nutshell: 380 kW of system power (517 hp), a 0-100 time of 4.6 seconds and a top speed of 180 km/h. At the stoplight, few cars get away faster. He doesn't shy away from a fast intermediate sprint at higher speed either. Power comes from two electric motors – one front, one rear – so there is always plenty of grip. The suspension is reasonably firm, which is necessary with this power ánd this weight (2,464 kg). As a result, the Tang is not uncomfortable, but a threshold requires you to step off the gas for a moment. A set of Brembo brakes will ensure that the Tang comes to a timely halt again.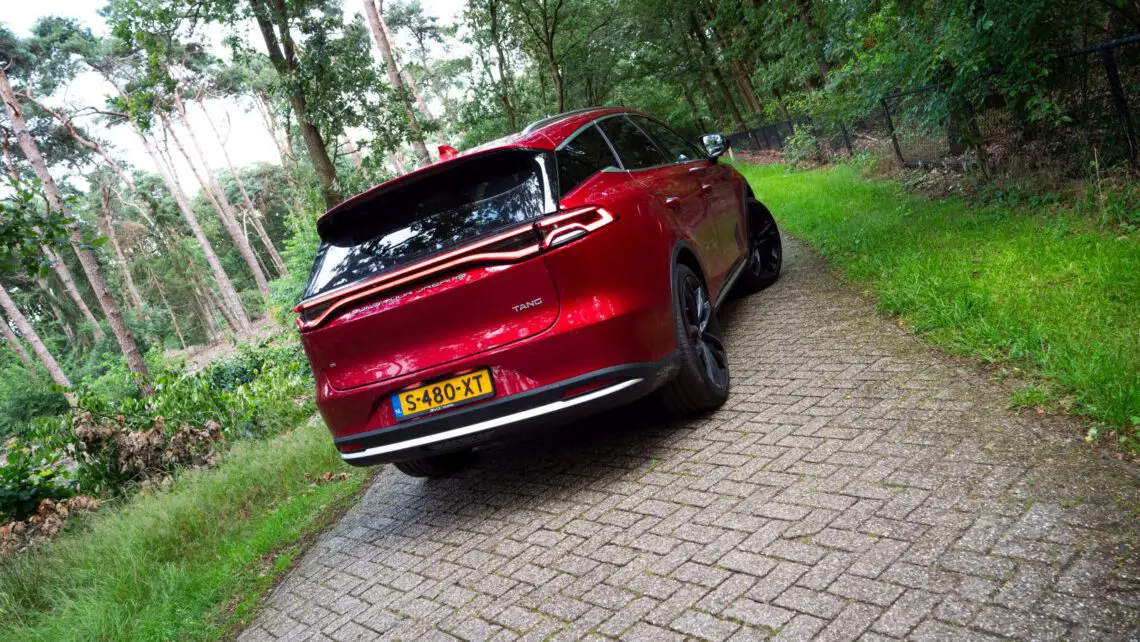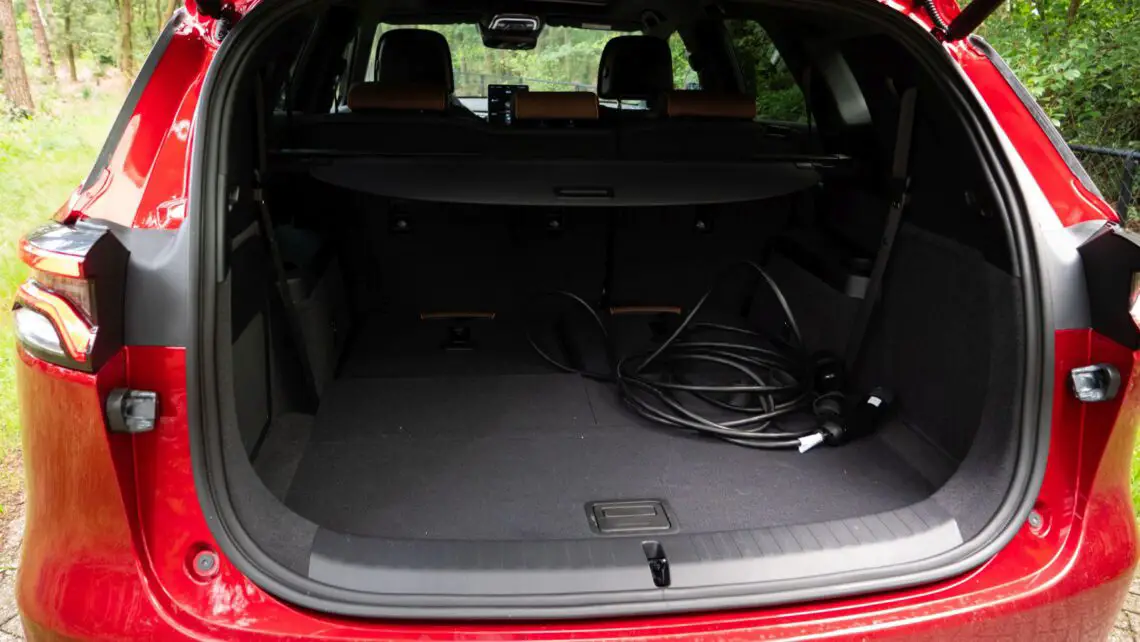 Thirsty
Its considerable power – and its considerable size – ensure that the Tang is quite thirsty. On paper, the Chinese manufacturer promises a range of 400 kilometers. As with any electric car, the actual range according to the WLTP standard is lower in practice, so you should rather think of around 300 to 350 kilometers. More than enough for most Dutch people, but the Han – its sleek sedan brother – achieves 521 kilometers on paper – and some 400 to 450 kilometers in practice – with the same 86.4 kWh battery pack. BYD simply cannot ignore the laws of nature, SUVs are simply less aerodynamic. Those with high mileage should therefore ask themselves whether the benefit of a high seating position outweighs the loss of driving range.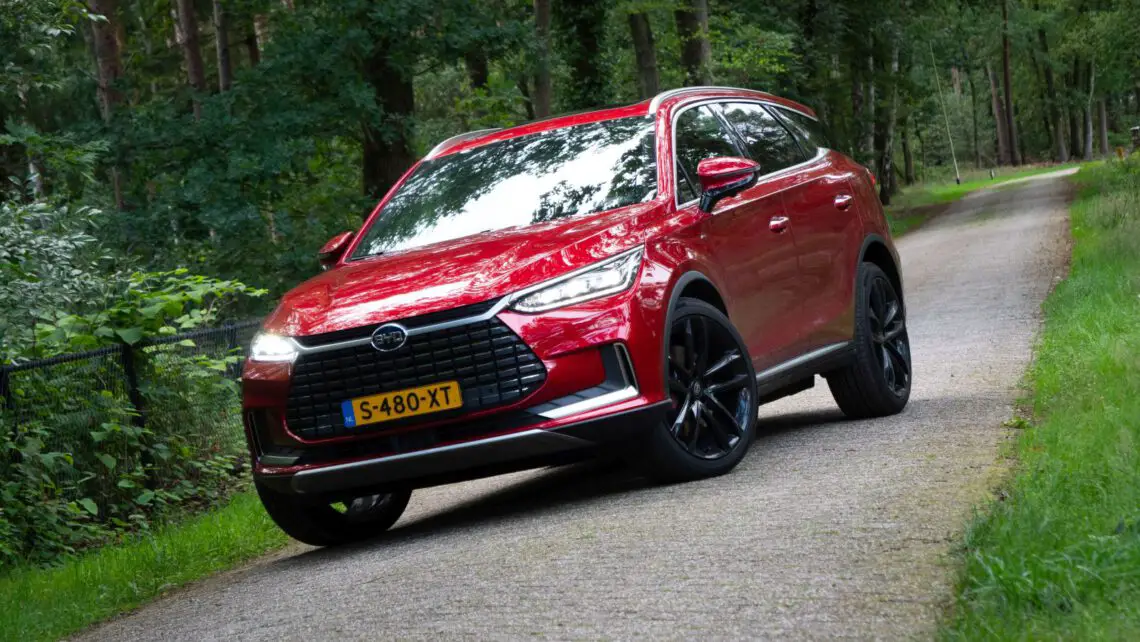 load
The Tang can handle up to 120 kW of charging power with a fast charger. It takes about 10 to 15 minutes for an additional 100 kilometers of range. Excellent numbers, although there are EVs that do this better. Where the car clearly does not do as well is in the area of AC charging. Either street or home charging. The Tang can only do 1-phase AC charging. As a result, one night of home charging is sometimes not enough to fully fill the battery.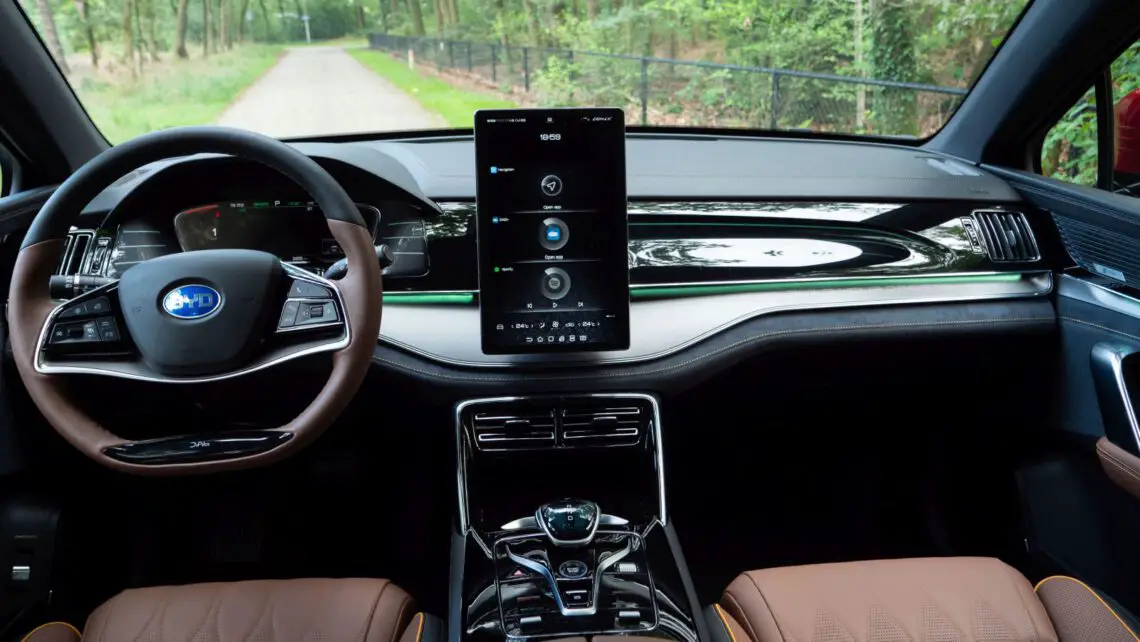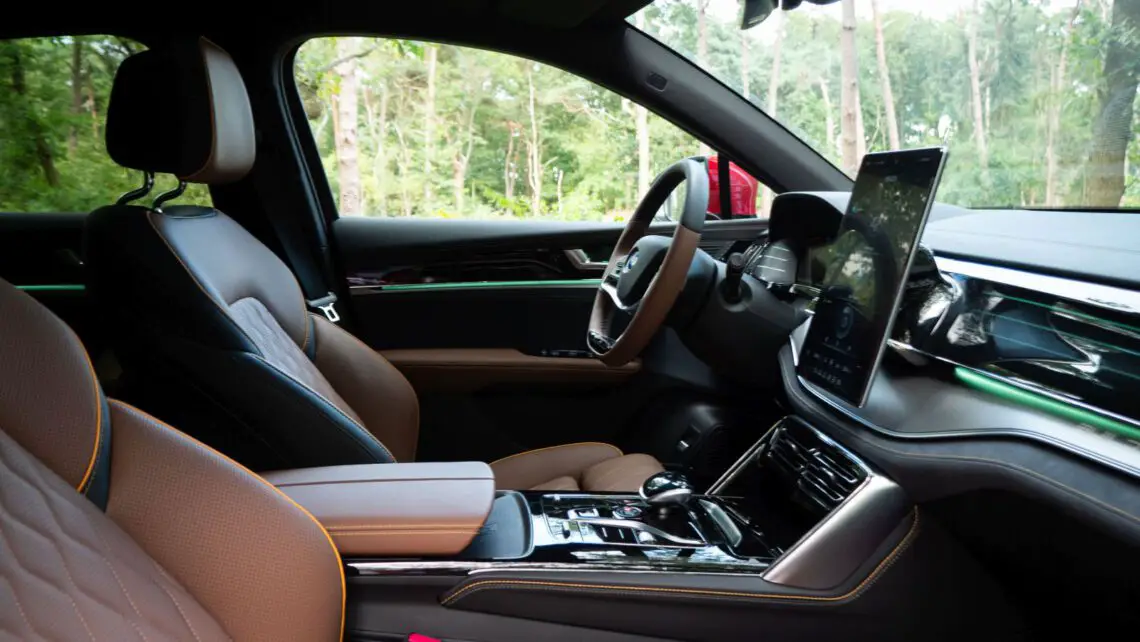 Offer
BYD maintains only one version: the AWD Executive, with a price tag of 73,300 euros. A relatively reasonable amount, when you realize that really all options are included in this price. With the German competition, you quickly pay twenty to thirty grand more for a similar model with all the options. What exactly do you get? Among other things, an interior finished with fine materials – such as aluminum and alcantara. It is packed with fine extras, such as ambient lighting, heated and electrically adjustable seats, a Dirac audio system with 12 speakers and a tilting infotainment screen. A tilting what!? Yes indeed, the 15.6-inch screen can tilt 90 degrees at the touch of a button. Sounds like a faint trick, but it is very pleasant while using the navigation system to see the route stretched out in front of you on the screen. And yes, it's also fun to show at birthdays.
Through private lease, you can also drive a Tang. In that case, you pay 1,099 euros based on 60 months and 10,000 kilometers per year. BYD's import and distribution is through Louwman Group, a well-known player in the automotive industry, as this company is also responsible for Toyota and Lexus in the Netherlands.