Review – BMW 2 Series Active Tourer (2022)
MPV vs. SUV
MPV body, front-wheel drive and a three-cylinder: it's not a very popular recipe these days. At least, that's what the media would have you believe. We also regularly write about the popularity of SUVs and the decline of the MPV. One of the last times we got into a multi-purpose vehicle was in 2017, in the Renault Grand Scénic . Renault's space car has now been officially declared dead and will return in 2024 as – you'll never guess – an SUV. In Munich, however, the MPV is still very much alive.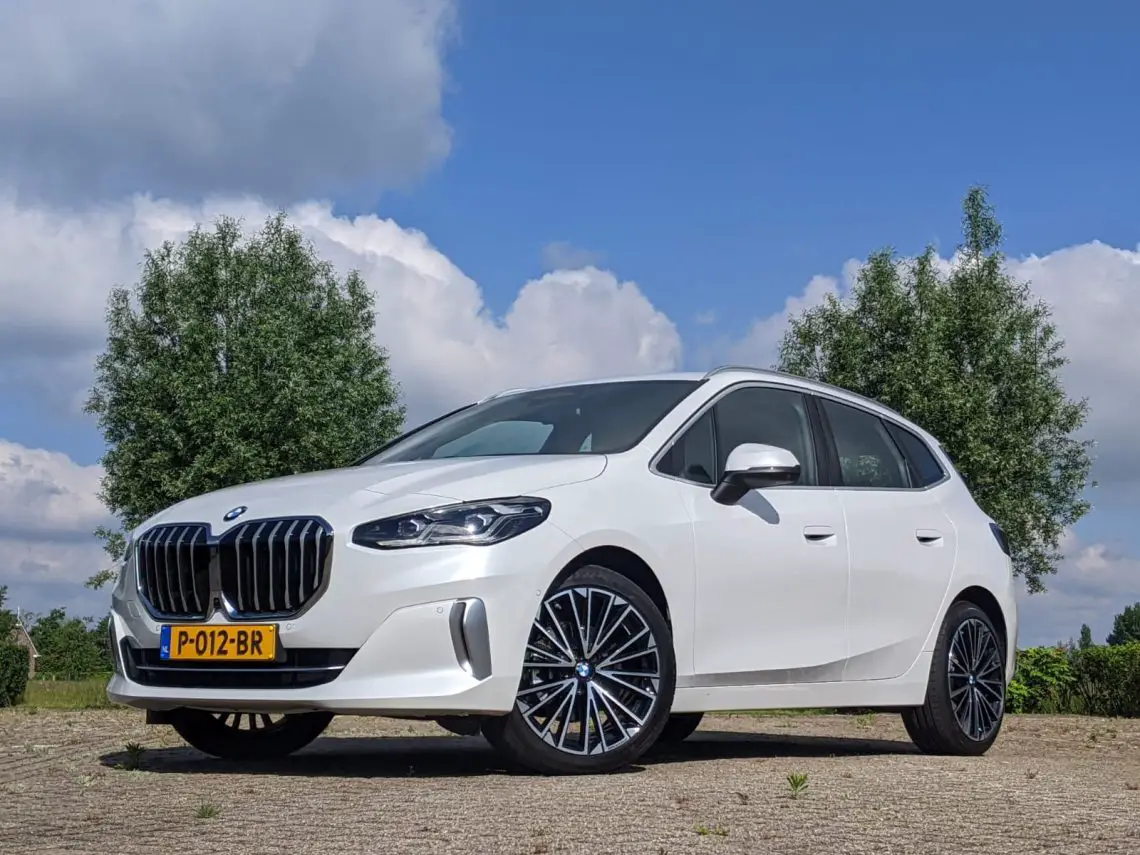 First generation BMW 2 Series Active Tourer
In 2014 BMW introduced the 2 Series Active Tourer. In 2015, the 2 Series Gran Tourer was added: the first and only MPV with three rows of seats ever from BMW. The Germans sold more than 430,000 copies of the first generation. Impressive, but the brand is especially happy with the target group that this car appeals to: non-BMW customers. No less than 80 percent of customers who buy a 2 Series Active Tourer switch from another brand. It is difficult to steal customers from a competitor in the car world, so that BMW is introducing a second generation of the seductive 2 Series Active Tourer is only logical.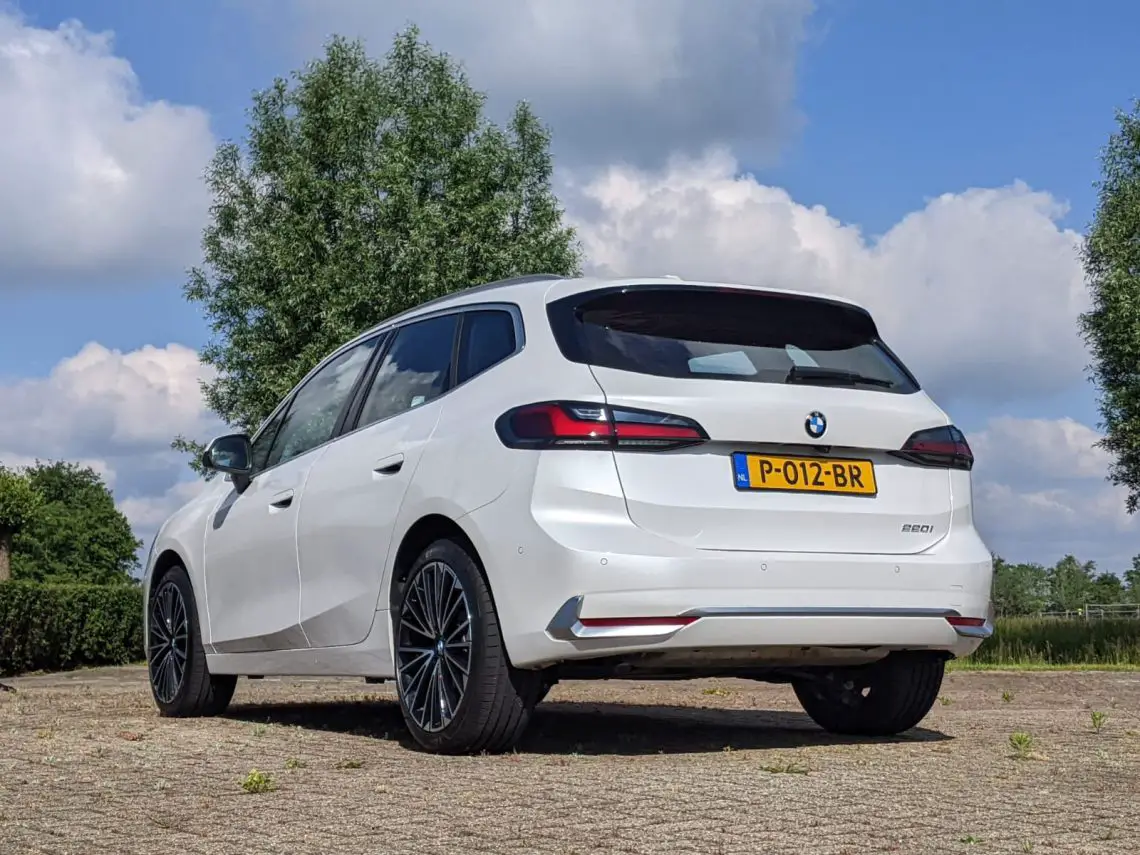 Exciting design
The designers at BMW have given the new MPV a tougher face than its predecessor. The kidney grille is slightly larger and the door handles are recessed. In addition, the A-pillars are placed somewhat flatter, the side windows are longer and the C-pillars are slimmer. All this ensures good all-round visibility, an important feature of an MPV.
Angry-looking full-LED headlights and taillights are now standard, matrix LED lamps are also available. If you have some room in your budget, always check it on the options list. Thanks to cornering lights and high-beam assistant, you always have a good view in the dark. That is pleasant for motorists of all ages, but also certainly for the older car owner, which is what BMW is aiming for with this space car.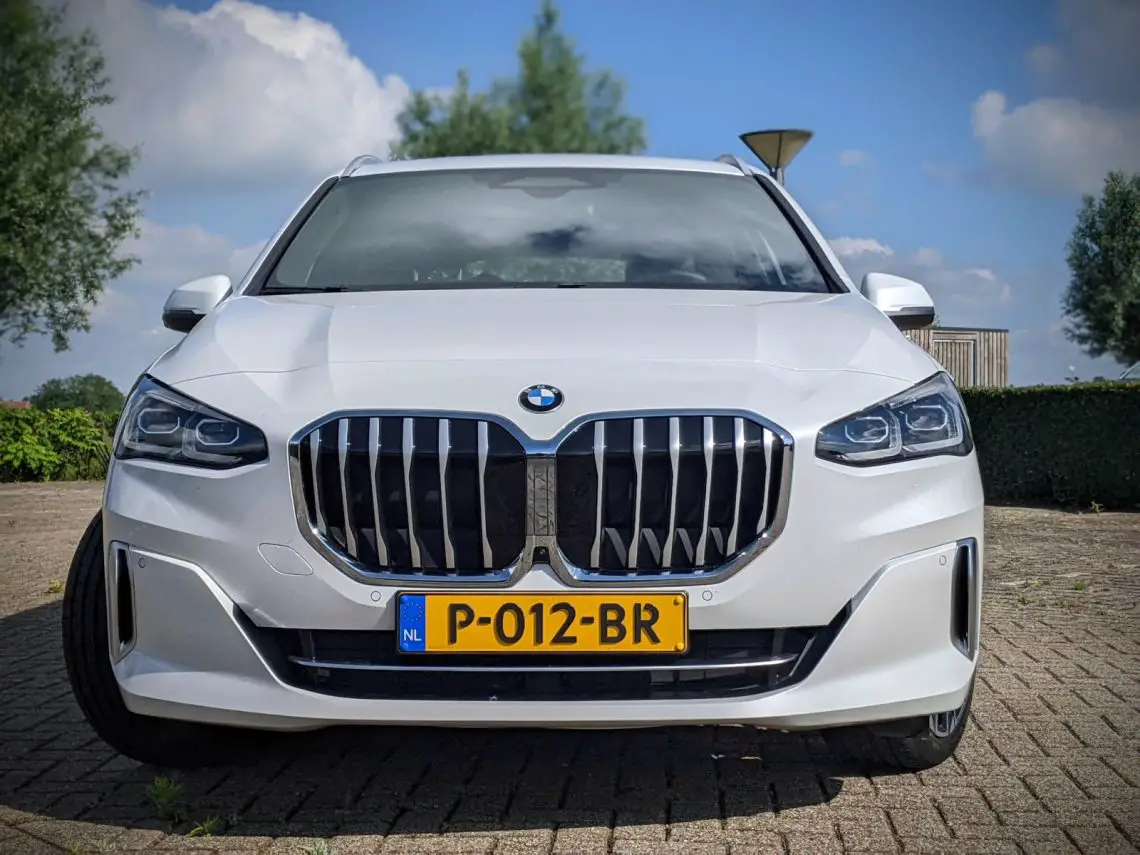 Five people
Compared to its predecessor, the new 2 Series Active Tourer has become several centimeters longer, higher and wider, but the wheelbase has remained the same. It still easily accommodates five people. In the back you can easily sit next to each other with three adults and there is a lot of head and legroom.
Because the chairs are quite high, you can easily lose your feet under them. As a result, someone can sit in the middle in the back, despite the high center tunnel. Is someone still sitting with their knees behind their neck or do you want more luggage space? Then you can slide the sofa 13 centimeters forwards and backwards. You have to pay extra for this option. The inclination of the rear seat can also be adjusted for an optimal sitting position. If you want to go out with seven people, you're out of luck. BMW has said goodbye to the seven-seater, the Gran Tourer.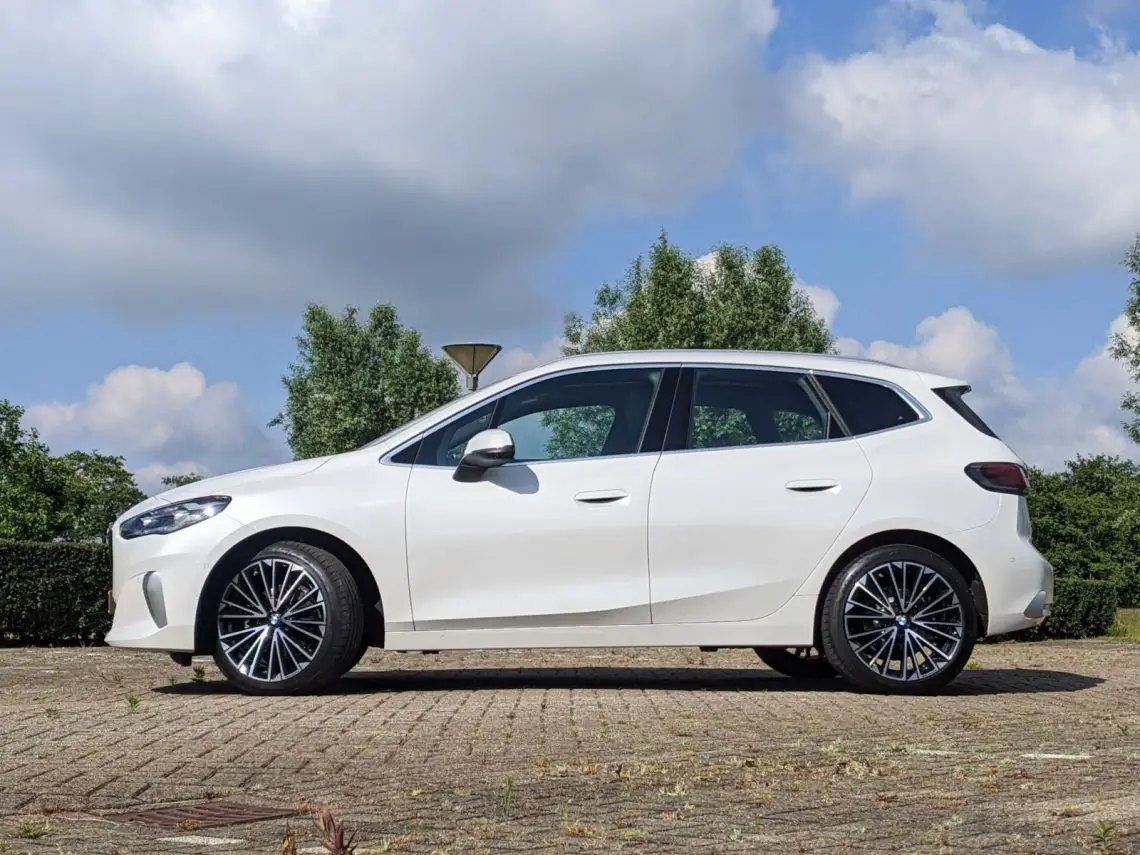 Space car offers space
The luggage space in the BMW 220i Active Tourer with mild-hybrid powertrain that we test still offers a neat 415 liters and 1.405 as soon as you fold the bank down. If you fold the rear seats down and up, you create 90 liters of extra space. The plug-in hybrid variant can carry up to 406 liters, the versions without electrical assistance offer space for 470 liters. It remains a BMW, so nice gadgets such as an electrically operated and fully open tailgate from a distance are standard. An electric folding towbar is available as an option.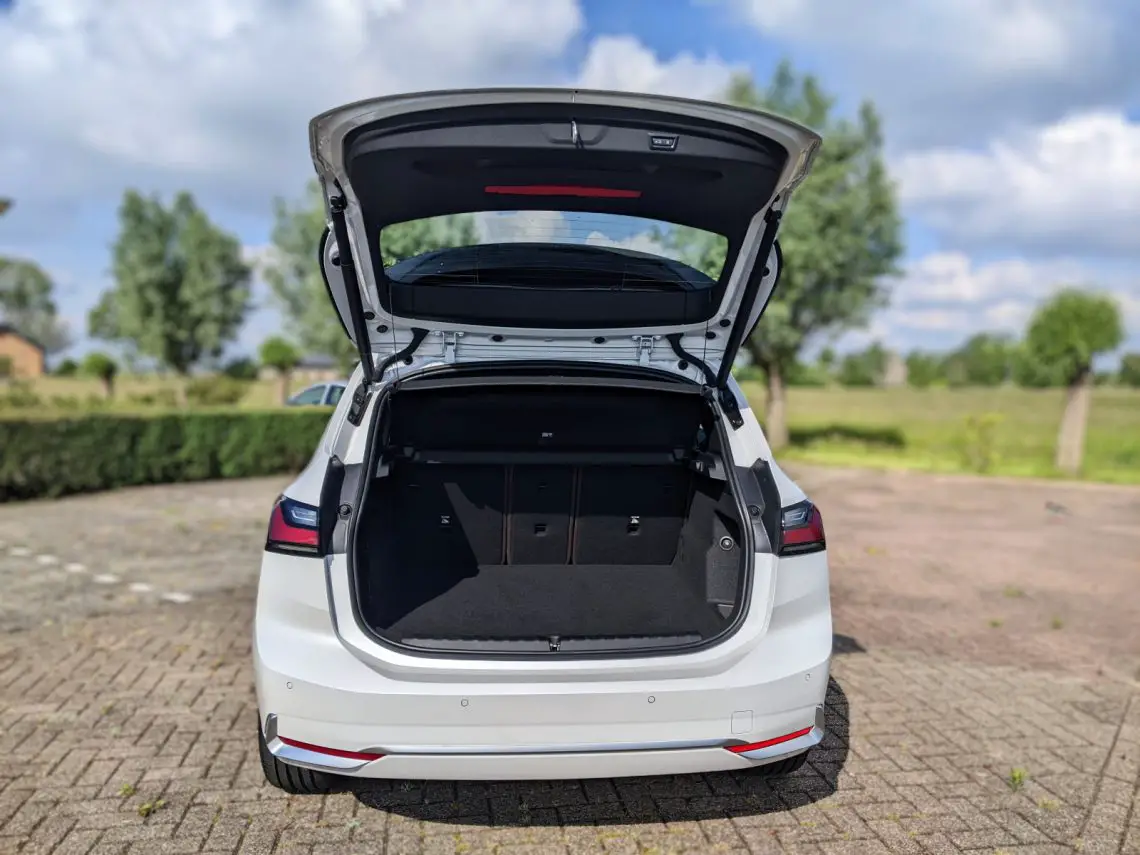 BMW iX and i4
The biggest changes we encounter in the interior. The hip and sleek BMW Curved Display, which we know from the iX and i4, is now also in the good MPV. The elongated screen actually consists of two screens: a 10.25-inch instrument panel and a 10.7-inch infotainment screen. They sit behind a curved glass plate, which makes it look like one screen.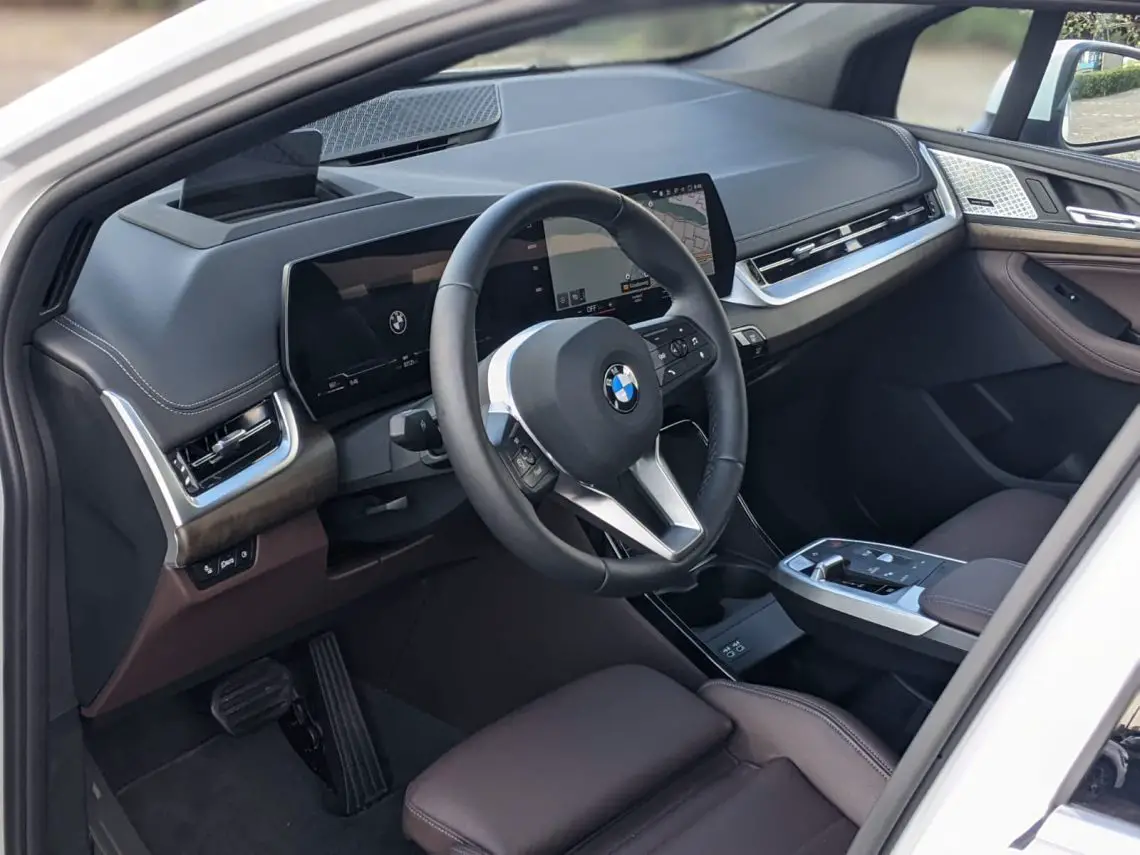 Nice infotainment system
Running on the screen is the latest version of BMW's iDrive infotainment system: BMW Operating System 8. It responds quickly and has a very user-friendly layout. It's not too complicated, so you don't have to spend unnecessarily long on the screen while driving. We do miss the iDrive button, which you do get in the iX and i4. Instead, on the floating center console you get a control panel with some buttons, which you cannot operate blindly like the iDrive button.
Fortunately, you can operate a lot of things via voice control, so you can keep your hands on the steering wheel while driving. On the center console is also the start and stop button of the car and a small 'stick' with which you operate the standard 7-speed automatic transmission with dual clutch. Furthermore, you will find USB charging points, cup holders and storage compartments everywhere, as it should be in an MPV. You can also get a wireless smartphone charger in the front.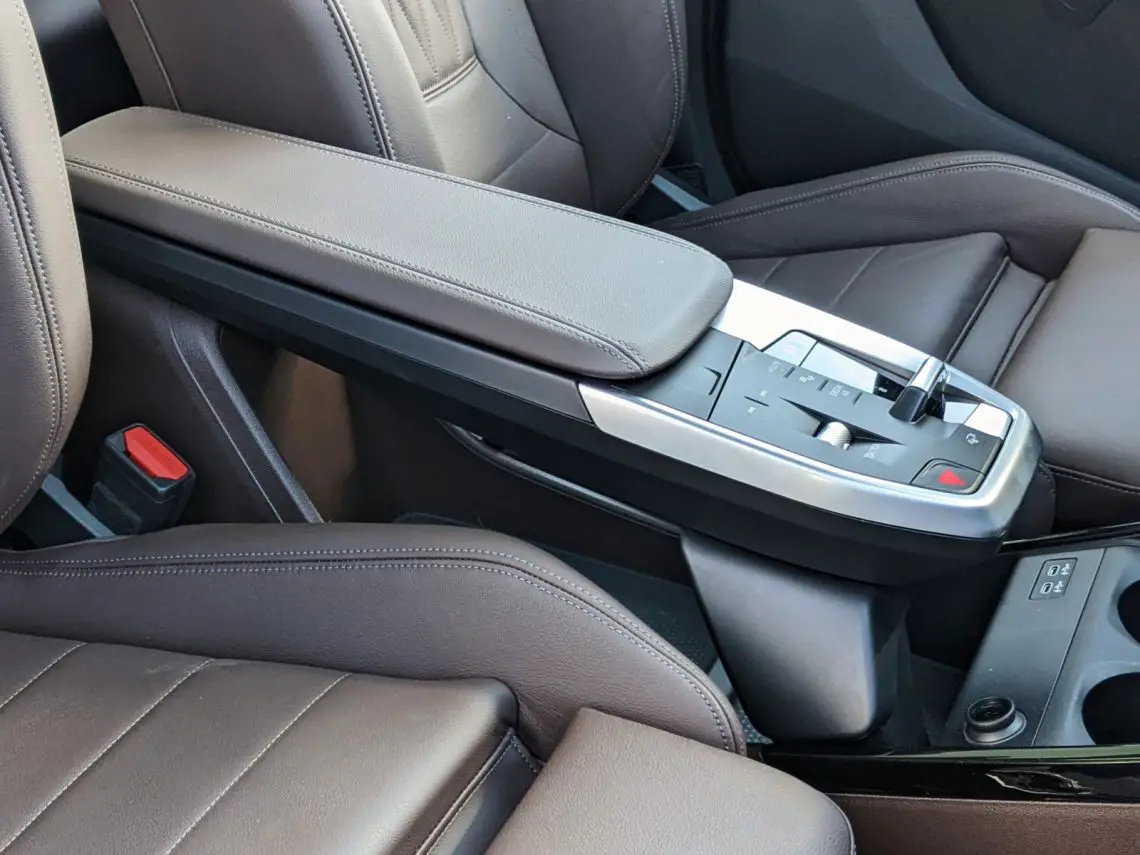 engines
On the price list of the Active Tourer we come across seven engine variants, with powers from 136 to 326 hp. In the latter case, it concerns the 230th plug-in hybrid variant. Diesels are possible with the 150 hp 218d. As mentioned, shifting is always via a seven-speed automatic transmission.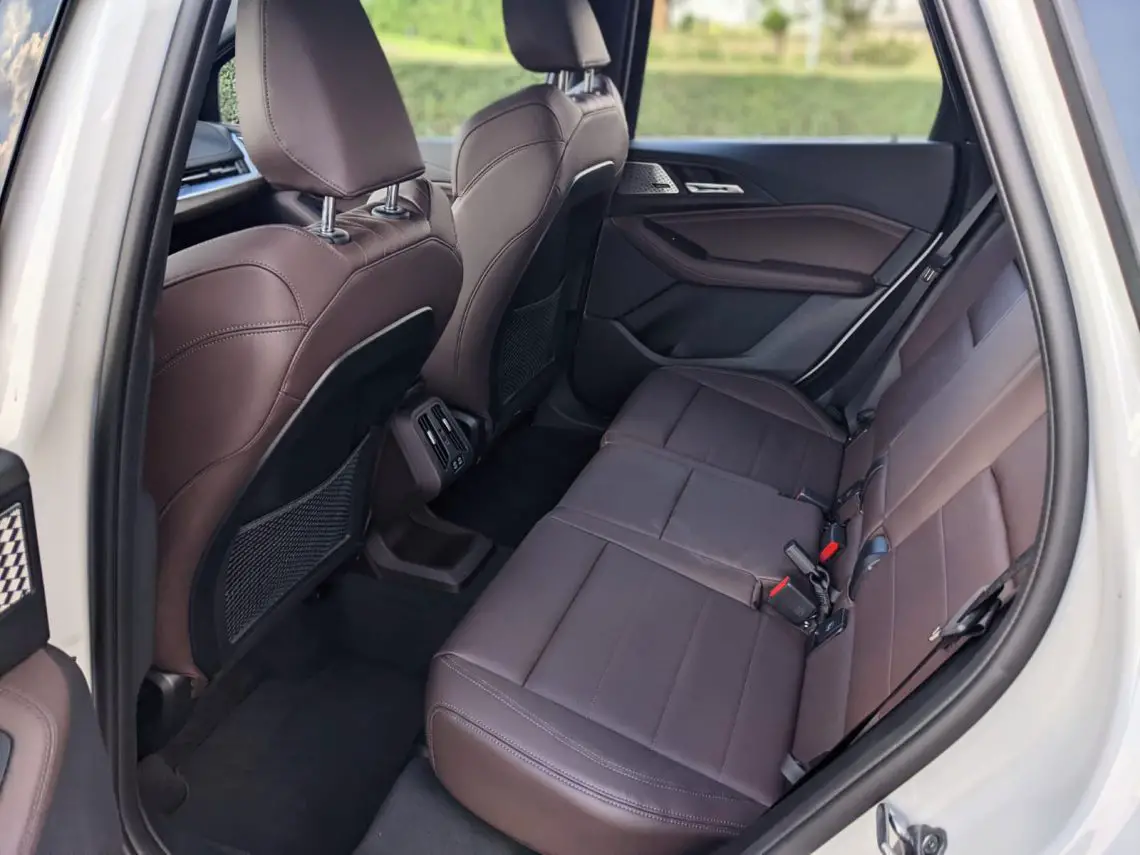 220i Active Tourer
We drive the 220i, which is equipped with a 156 hp 1.5-liter three-cylinder petrol engine, which is supported by a 19 hp electric motor. Together, the engines deliver 170 hp. The system torque is 280 Nm. Plenty of power for a car of this size. With a 0-100 time of 8.1 seconds, it also keeps up with traffic very well. The second generation 2 Series Active Tourer drives as you would expect from an MPV, although we notice that it has become more dynamic. Not that driving dynamics is extremely important in this segment, but that it sends nice is a bonus. A sports suspension is also available, but you may wonder whether that is useful on a family car with which you may also want to drive to the campsite in the south of France.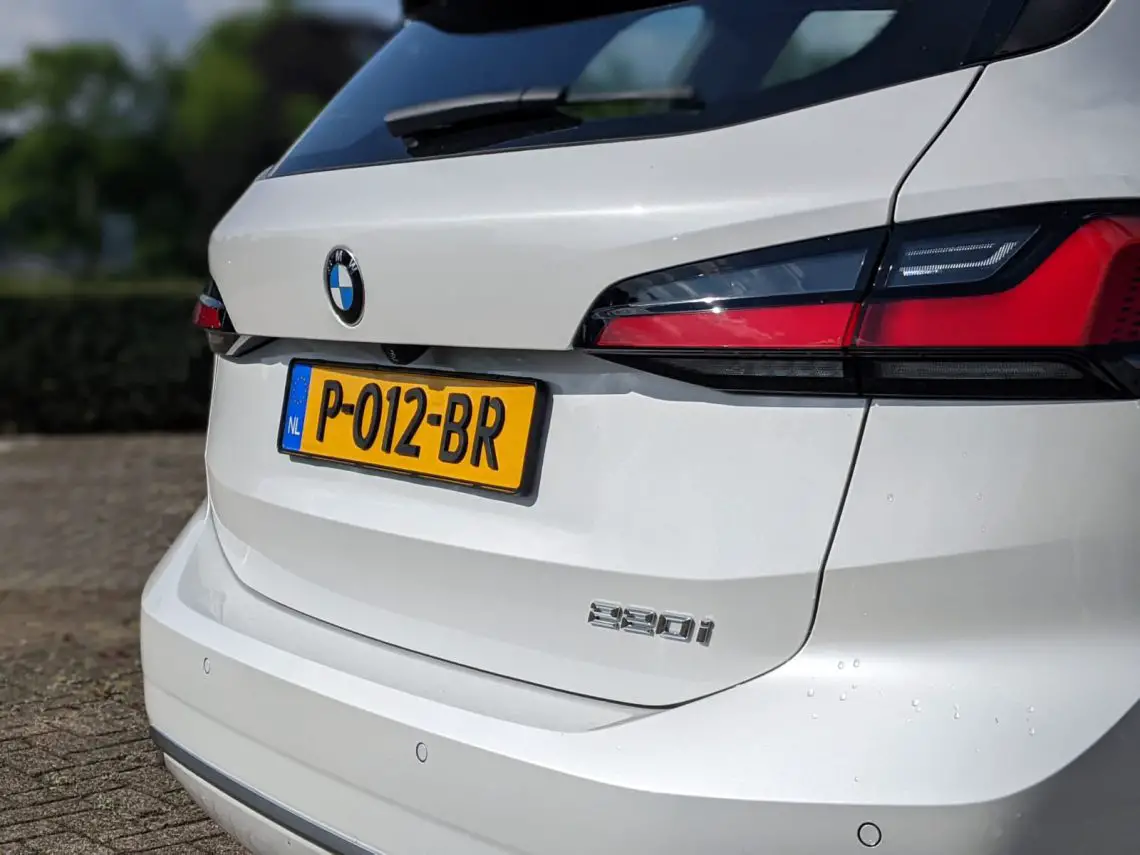 Silent and silent
When you think of an MPV, you don't think of sportiness, but comfort. The BMW is fine with that. The chassis is smooth and there is little engine noise into the interior, unless you really give the three-cylinder on its falie. There is almost no wind noise. This is partly due to the new and slimmer exterior mirrors.
The seats are excellent, so you arrive at your destination well rested. Singing along with the whole family to the Frozen soundtrack or enjoying 'golden old' hits is possible with a crystal clear Harman-Kardon audio system (721 euros).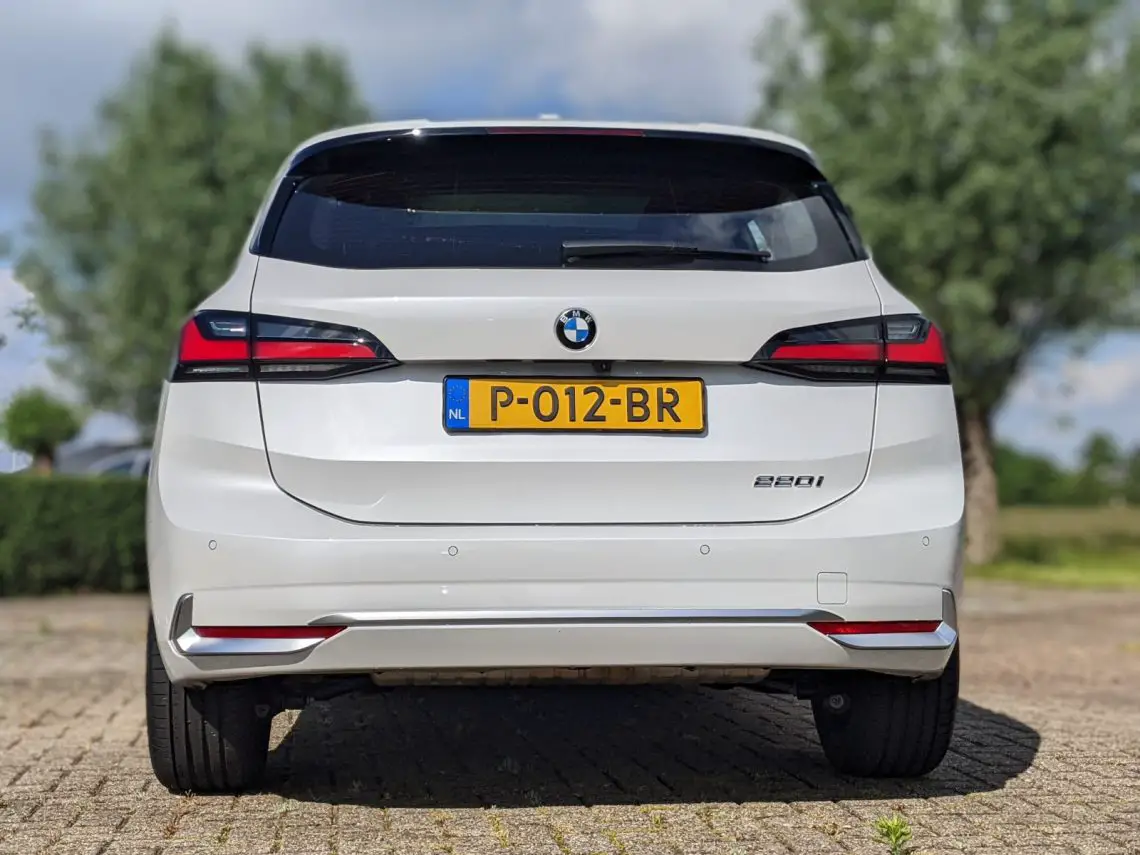 What does the new BMW 2 Series Active Tourer cost?
The new 2 Series Active Tourer is available from 41,558 euros. For this money you get the 136 hp slip-on. For the BMW 220i that we drove, you pay at least 42,282 euros. Our test car is equipped with a lot of nice, but pricey options, such as a glass panoramic roof, a cool color (Mineralweiss metallic) and beautiful 19-inch wheels. The list price is therefore 62,109 euros. So a hefty price tag.
BMW 2 Series Active Tourer Plug-in Hybrid.
The plug-in hybrid models are, as always in the Netherlands, extra interesting and start from 46,817 euros. For this you get the 245 hp BMW 225e xDrive, which can cover up to 80 kilometers fully electrically. If you hang it neatly on the charger every day, this can ultimately be the cheapest version you can buy. And thanks to the power also the nicest. The BMW 230e even has 326 hp. We find that almost ordinary, in an MPV, but secretly very nice. BMW asks 50,447 euros for this lightning-fast (0-100 km/h in 5.5 seconds!) PHEV MPV. The PHEVs do offer the least luggage space, although it only saves nine liters with the mild-hybrid we tested.
Also read: