Indian Challenger and Chieftain Elite!
The Challenger and Chieftain Indian bagger models already excel in styling and equipment. The limited Elite versions raise the bar even higher. Only 200 of the first will be built and only 150 of the second. There will be 25 and 20 units respectively for Europe.
Indian Challenger Elite
The Challenger Elite is distinguished by the colors Stealth Gray and Black Metallic with red accents, such as the stitching on the seat and the Elite badges. The machine has Indian's powerful liquid-cooled V2 block of 1,768 cc (108), 122 hp and 178 Nm of torque.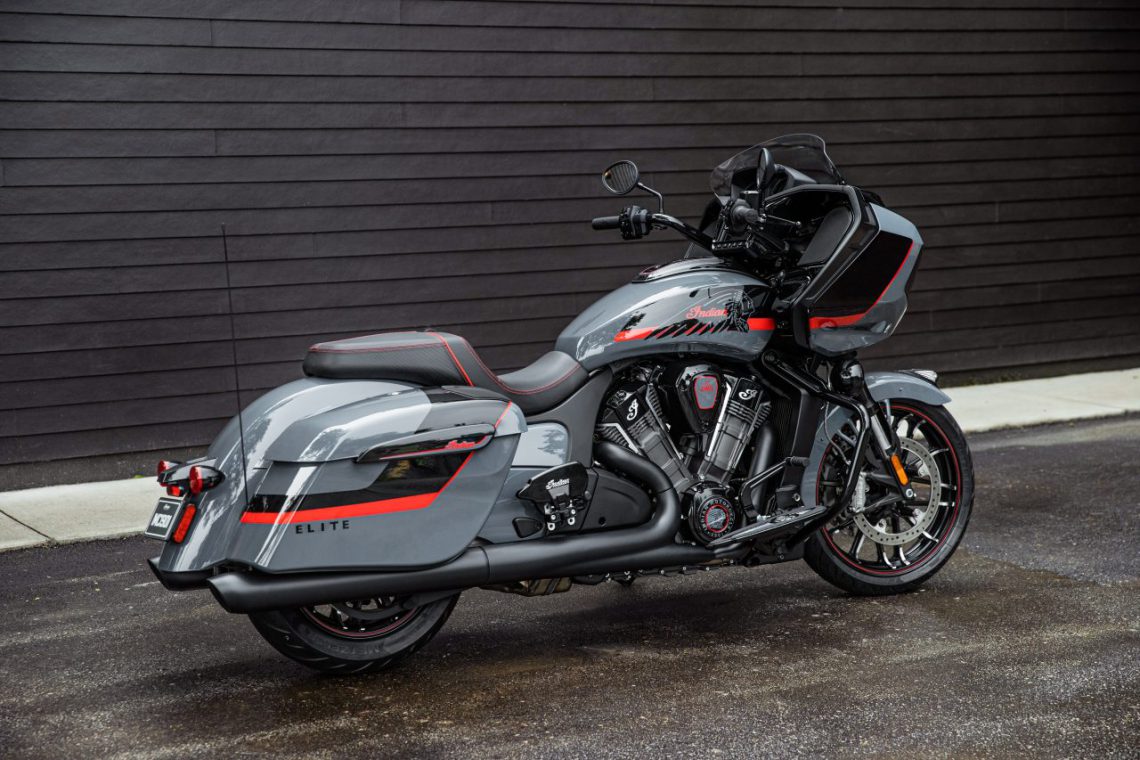 You can choose from three driving modes. You have access to electronically adjustable rear suspension, adaptive LED headlight, LED driving lights, an adjustable windshield and a 400 Watt audio system. Also standard are keyless ignition, tire pressure monitoring and lockable side cases with more than 68 liters of storage space.
Indian Chieftain Elite
This Chieftain stands out because of the Heavy Metal Smoke paint with bronze accents. Furthermore, other things stand out, such as LED lighting in the side cases, comfort saddle, lowered seating position and wheels made of milled light metal.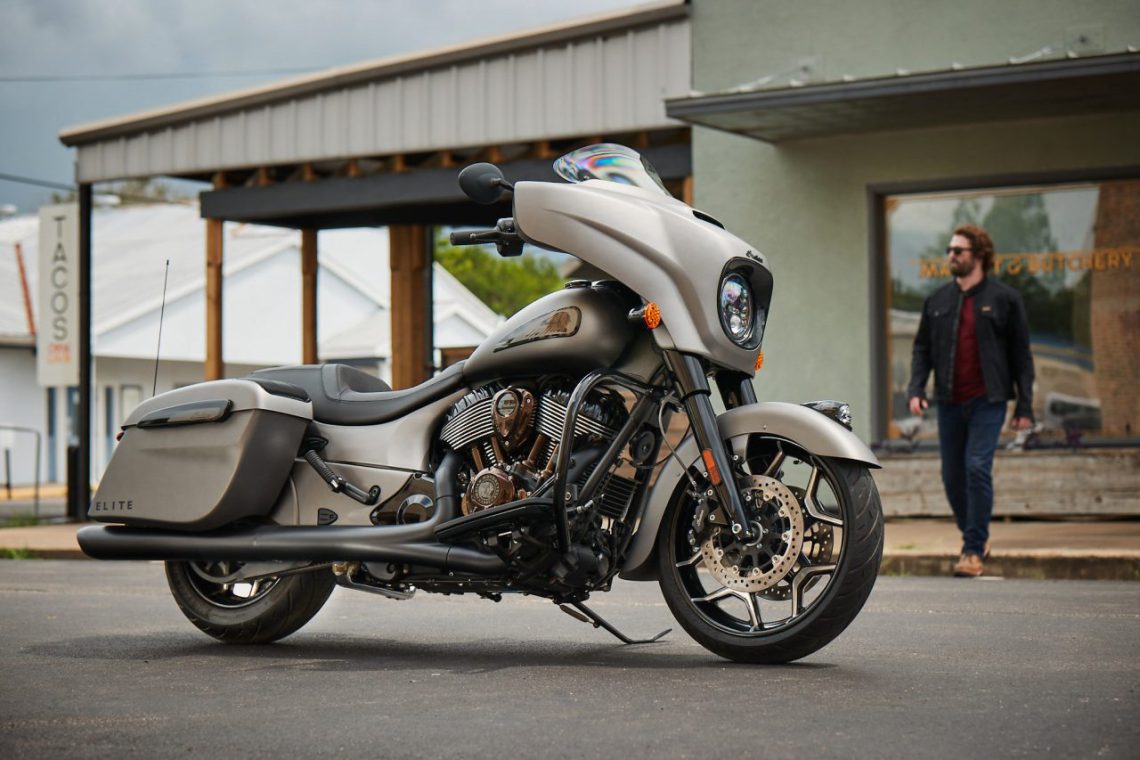 Air cooling
The Chieftain Elite has the Thunderstroke 116 block with air cooling. The displacement is slightly more but the power is slightly less than that of the Challenger. The maximum torque is 171 Nm, for example. Here too you have three driving modes and the extras mentioned with the Challenger.
Heated and coolable saddle
Besides, there is another laundry list of options for both models. For example, you can choose a ClimaCommand Heated and Cooled saddle. Rider and passenger can control heating and cooling independently of each other. Then there are the Spirit Lake Luggage Collection, Hard Lower Fairings or an audio system of no less than 800 watts.