Cool: Hyundai IONIQ 5 N has drift mode (PHOTOS)
Ioniq 5 N
In July, Hyundai will pull the curtain off an Ioniq 5 with nearly 600 horsepower: the Ioniq 5 N. This powerful EV shares its technology with sister brand Kia's EV6 GT. The GT is the top model in the Kia EV6 lineup. This version sprints from 0 to 100 km/h in 3.5 seconds. It comes standard with all-wheel drive (AWD) and a 77.4 kWh battery pack. Together, the two performance electric motors produce 584 hp. Although Hyundai is not yet releasing figures, you can assume that the Ioniq 5 N has similar performance up its sleeve.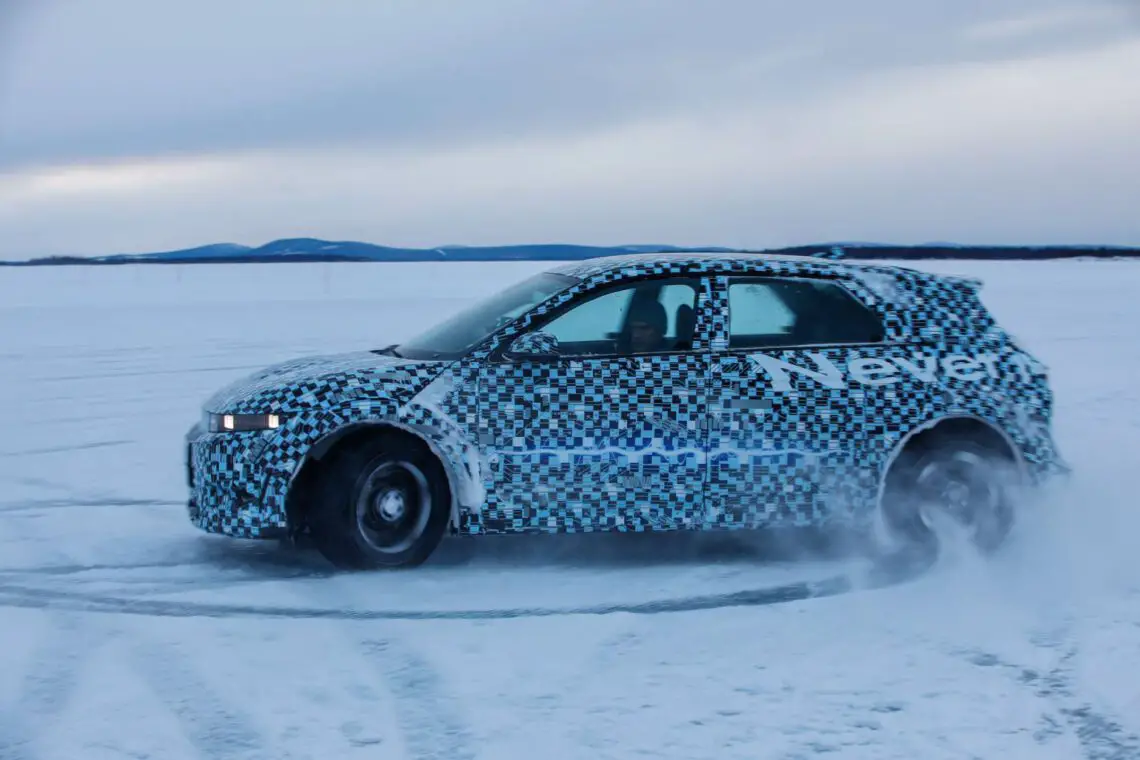 Winter tests
In northern Sweden, Hyundai pushes the high-performance version of the Ioniq 5 to its limits during winter testing. The tests take place in Arjeplog, the Swedish town where many automakers test their cars in the cold. The temperature there can drop as low as -30 degrees and the terrain is icy slippery. This gives Hyundai N engineers the opportunity to test new models like the Ioniq 5 N under extreme conditions.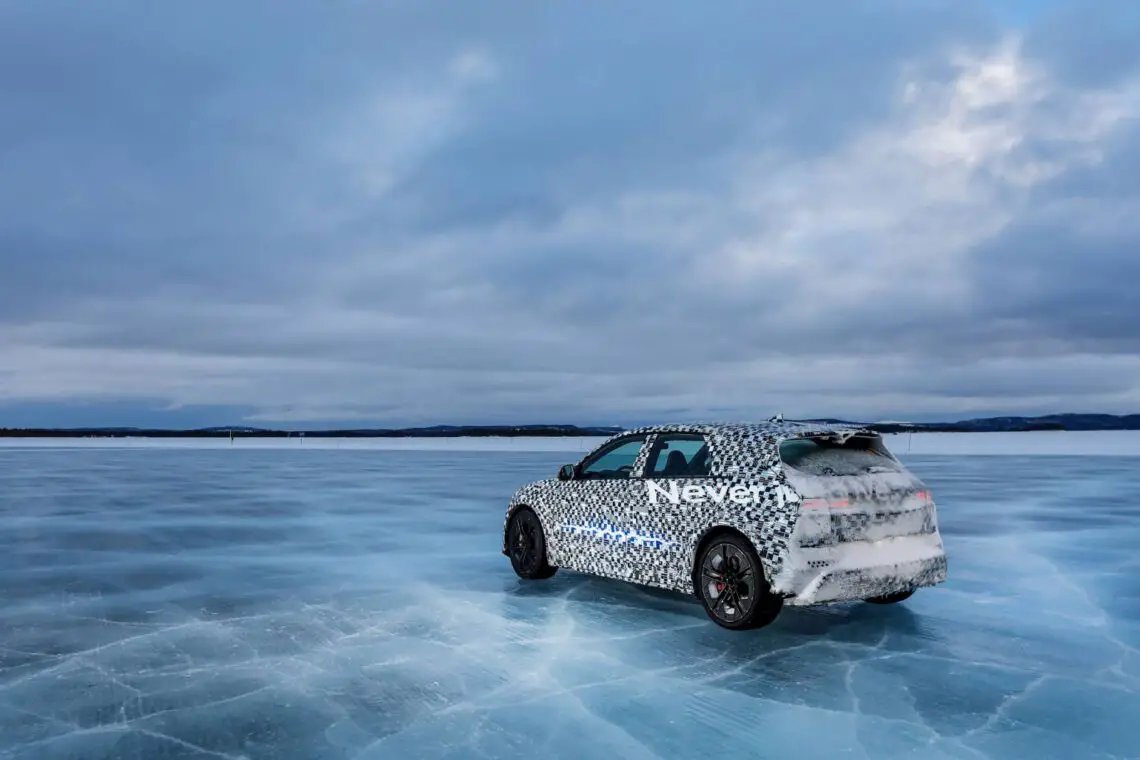 Optimized
For the Ioniq 5 N, Hyundai N engineers optimized the E-GMP platform with two electric motors to deliver the highest possible performance in every conceivable driving situation – even on the frozen lakes of Arjeplog. To do so, they applied all their knowledge of the capabilities of all-wheel drive off- and on-road, gained from the Hyundai i20 N WRC Rally 1 car.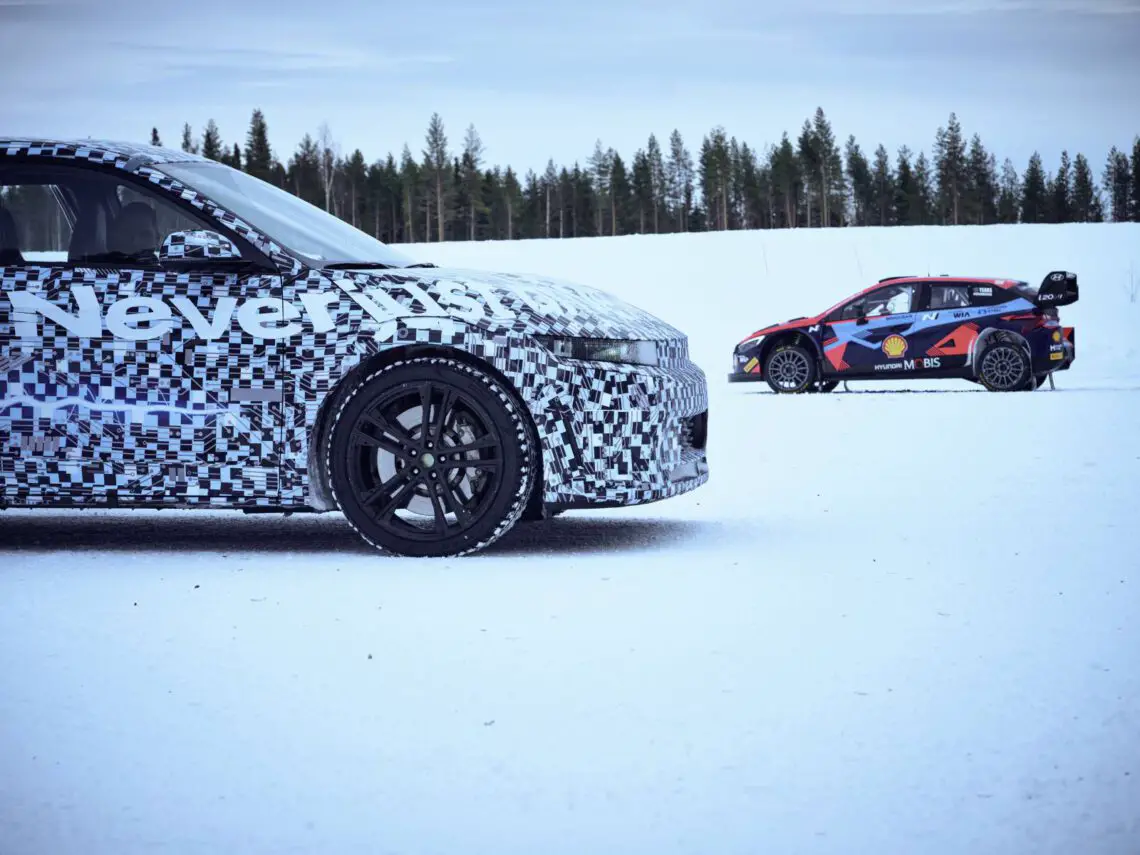 Drift mode
The Ioniq 5 N is the first Hyundai N production model to feature all-wheel drive. The car also has a special drift mode. The brand calls it the Drift Optimizer. It is a driving mode aimed at controlled drifting by tuning the distribution of torque between the front and rear wheels, the amount of torque, the hardness of suspension and damping, the power steering and the operation of the e-LSD (the electronic-Limited Slip Differential). According to Hyundai, this allows even drivers who have never allowed the rear of their car to break out (on purpose and in a controlled manner) to make a nice drift with the EV.