Charging station in the North eight times further away than in the Randstad
Charging station density
Energy company Zonneplan has taken a close look at the 'charging station density' in the Netherlands. What seems? Every mile and a half, on average, you come across a charging station in the Netherlands. But at the same time it turns out to make quite a difference whether you live in the Randstad or far beyond. For example, in the province of Drenthe you have to drive an average of eight times further than in South Holland, North Holland or Utrecht.
Zonneplan calculated this based on figures from the National Charging Infrastructure Agenda (NAL). It divided the number of public charging points per municipality by the length of the road network in that same municipality. Conclusion: for Drenthe people, a charging station is on average almost five kilometers away, while Frisians have to drive just under four and a half kilometers. Groningen completes the top three with 3.7 kilometers. In the three Randstad provinces, on the other hand, the average is just over 600 meters.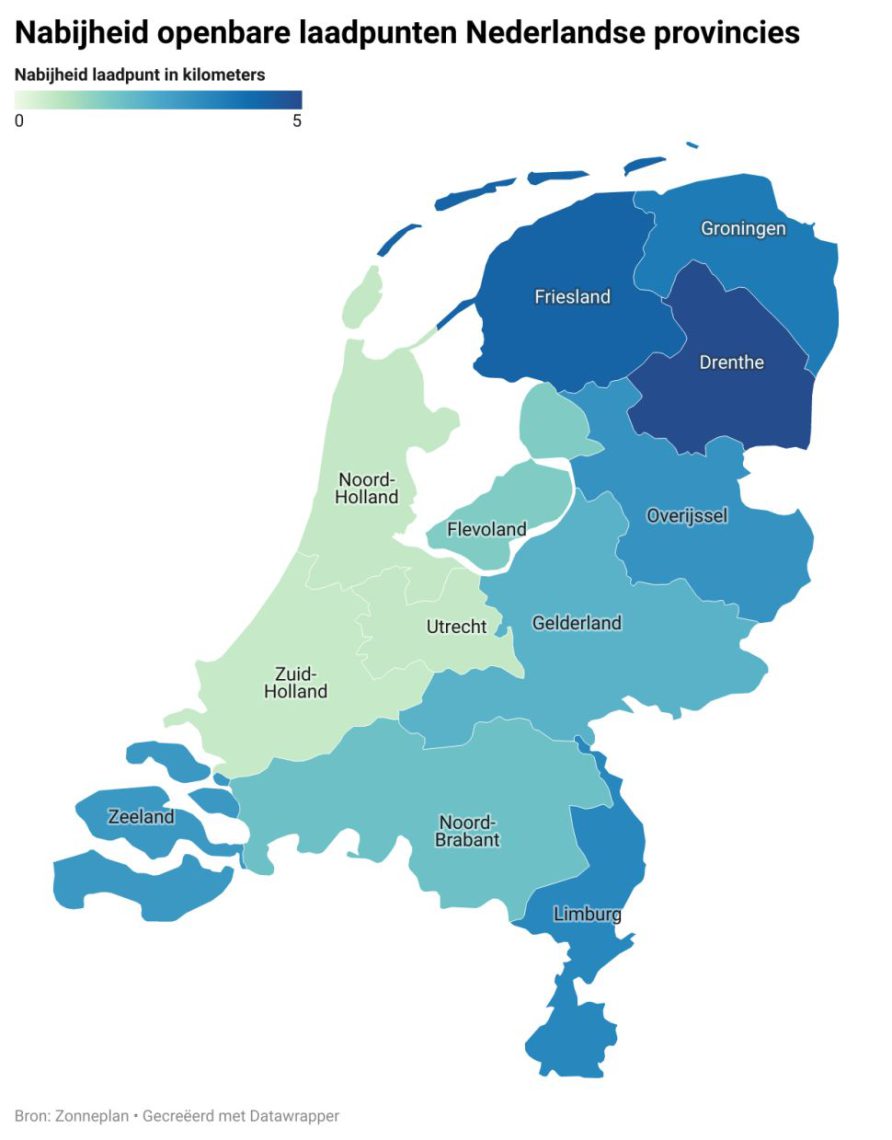 Loading Desert
In three Dutch municipalities, EV drivers are already looking for a public charging point. These include Dantumadiel (Friesland), Pekela in Groningen, and Voerendaal in Limburg, where people have to drive an average of more than twenty kilometers to load at the street. In total, there are 25 municipalities where a public charging point is more than ten kilometers away on average. Twelve of them are located in the provinces of Drenthe, Friesland or Groningen.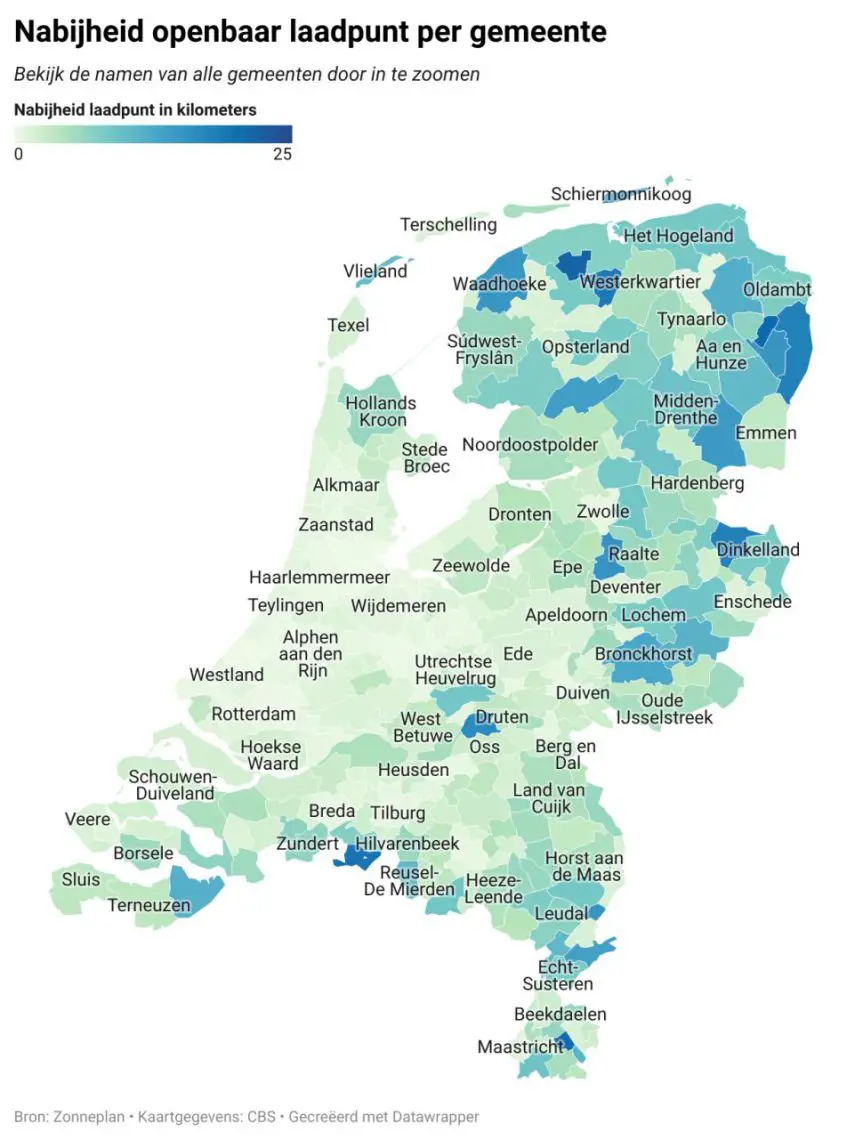 Amsterdam and The Hague
On the other hand, a public charging point in Amsterdam is never far away. As in The Hague, the average distance in the capital is 220 meters. In Utrecht, Amstelveen, Rotterdam, Delft and Diemen you need to walk an average of no more than 370 meters to find your charged car again. A side note, of course, is that you then have to share such a charging station with a relatively large number of other EV owners. The chance that you will have to make a detour or go to the fast charger at the gas station is therefore much greater in the Randstad.
Also read: