Never seen a Cupra like this before: Manhart Formentor CP 500 is a Cupra with almost 500 hp
Manhart
German tuner Manhart normally transforms very fast German bolides – and occasionally Italian and British ones – into extremely fast cars. For a change, they tackled a Spaniard. The Manhart Formentor CP 500 began its life as a Cupra Formentor VZ5. That's already a not-too-small version of the Formentor. Cupra launched the VZ5 in 2021 and built only 7,000 units. Under the hood is Audi's delicious five-cylinder turbocharged engine. The Formentor VZ5 is the first car outside the Ingolstadt portfolio to have this engine.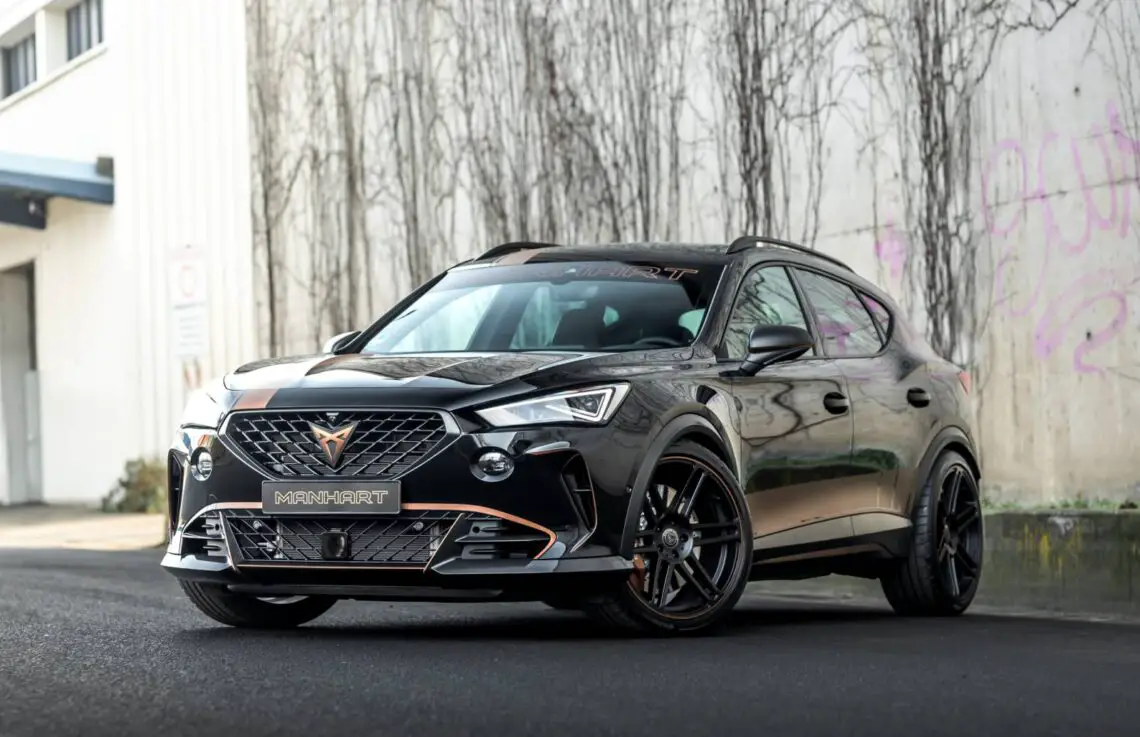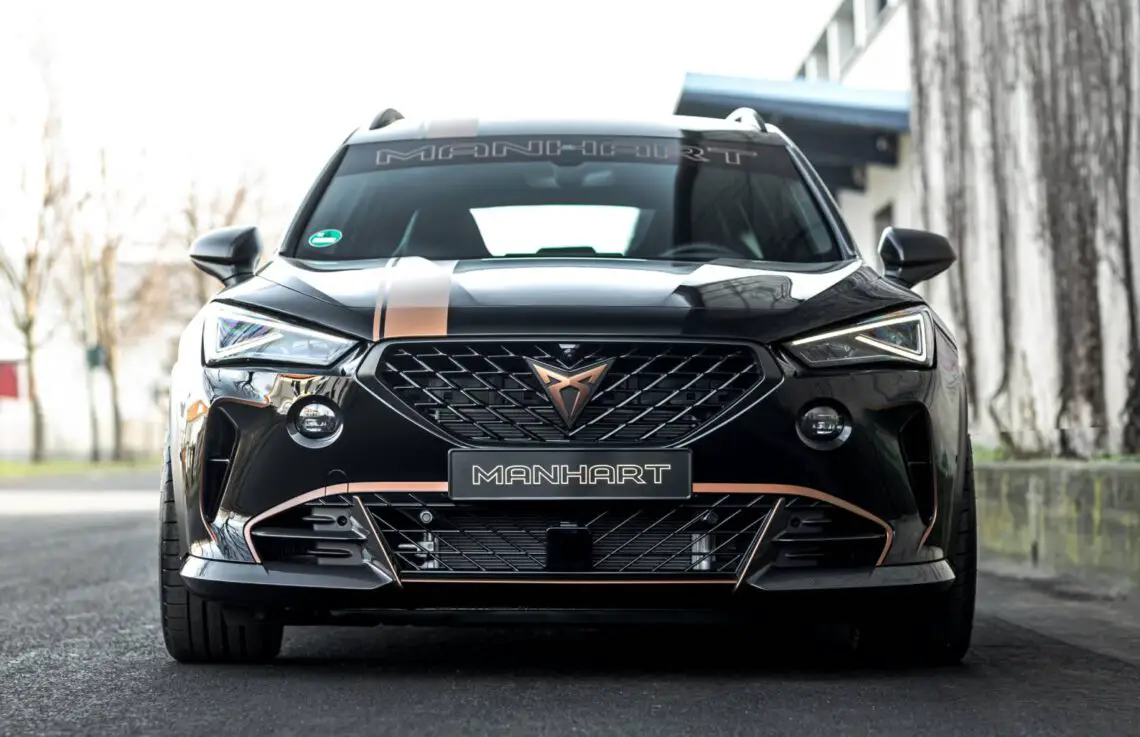 More power
The 2.5-liter five-pitter produces 390 hp and 480 Nm of torque in the VZ5 from the factory. An excellent basis for Manhart's tuning experts. Those have tickled the block, so the Cupra now boasts 490 hp and 630 Nm of torque. A new Manhart stainless steel exhaust system with valve control and two bronze-colored exhaust pipes provide a fitting soundtrack.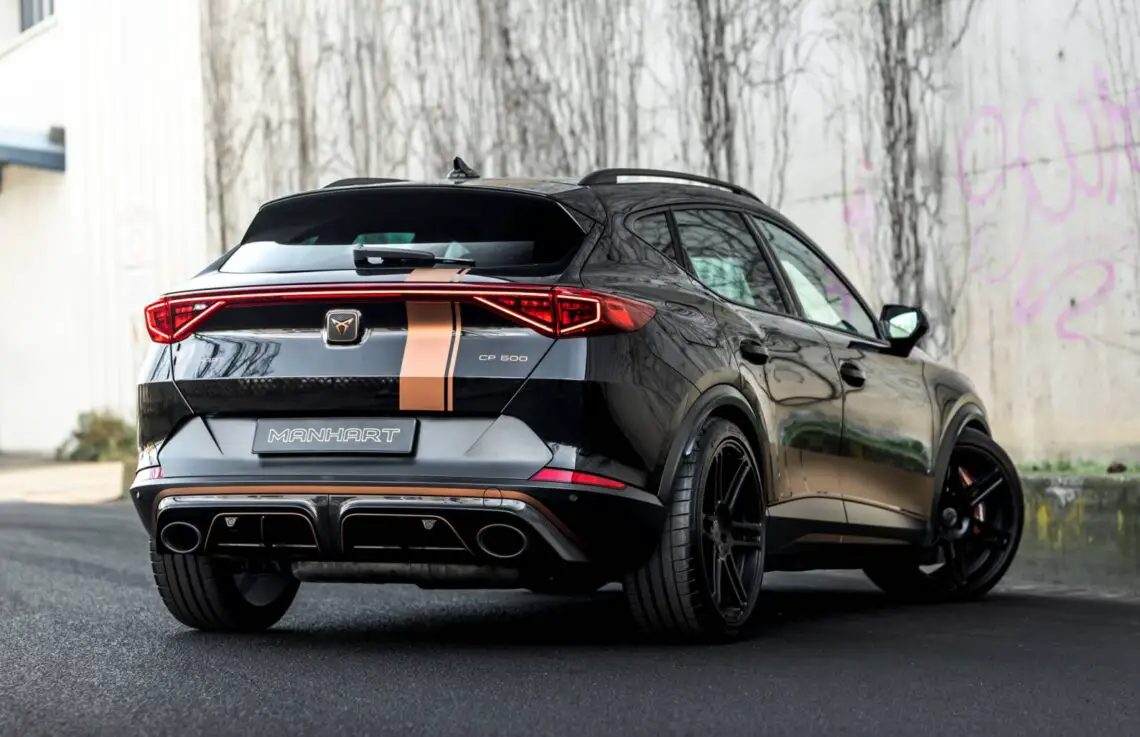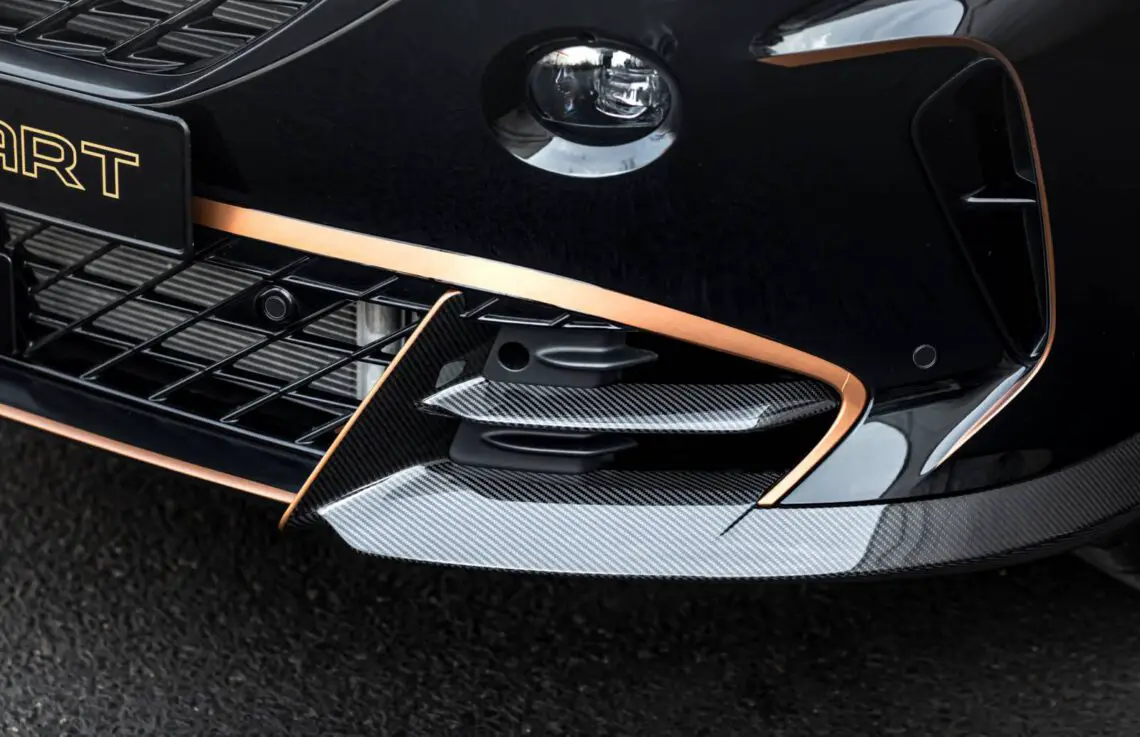 Gold
The braking system was not modified, but the chassis was. They were installed lowering springs from H&R, making the car 35 millimeters lower in the front and 30 millimeters lower in the rear. There are also new wheels and tires: 20-inch Manhart rims with five double spokes finished in satin black with gold rim trim. Of course, the car is finished in the Manhart colors: black with gold accents. The Wuppertal-based tuner also offers other colors as an alternative. A distinctive body kit, with a myriad of wings, tabs and spoilers, also provides a recognizable Manhart look. The interior has not been addressed, but upon request – and for a hefty sum of money – anything is possible at Manhart.
No joke: this BMW 6 Series Convertible is an official ambulance