Mercedes-Benz inspects Dutch roads
Is the road slippery due to frost? Are there holes or subsidence in the asphalt? It is quite a job to continuously monitor the condition of 130,000 km of road in the Netherlands. Mercedes-Benz is now going to help with this, but how?
Well, road authorities will soon have online access to Mercedes-Benz cars. They then have access to data from driver assistance systems and safety systems. This concerns 45 systems that work with sensors and cameras to prevent a collision or to monitor the condition of the road surface for the automatic suspension and damping systems.
Driving Road Inspectors
Road authorities thus receive up-to-date information about collisions, for example, but also about grip and the development of holes or other irregularities. In short, Mercedes-Benz cars become road stewards on the road. It is the result of an agreement between the car manufacturer and the Ministry of Infrastructure and Water Management (IenW): road monitoring with vehicle data.
130,000 km away
The road monitoring program (Road Monitor ROMO) covers all provinces of the Netherlands with a total of 130,000 km of road. The project partners use advanced software analyzes and anonymized data to achieve extra safety for all road users. Data protection has the highest priority in this regard. The basis for this is anonymized data from Car-to-X Communication.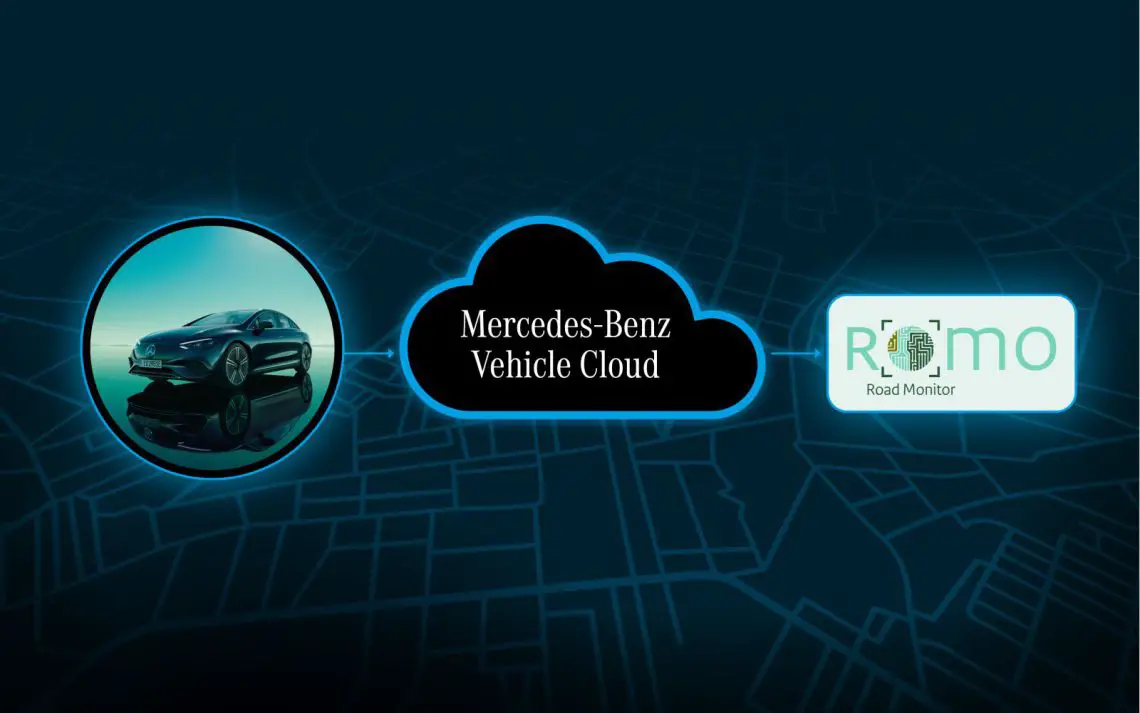 Plan road maintenance and find safety blackspots
Mark Harbers, Minister of Infrastructure and Water Management: "Digitalization and automation can bring us enormous benefits. On the one hand for our ambitious goals in the field of road safety, on the other hand for our challenge to maintain the Dutch state-of-the-art infrastructure. I am excited that we are now going to use vehicle sensor data to dynamically plan our road maintenance. In addition, this information can help us find safety blackspots and deploy our winter service vehicles. We look forward to launching this program together with Mercedes-Benz and presenting it to Europe as best practice."