Honda presents all-new hydrogen fuel cell, new FCEV models forthcoming
Fuel Cell Electric Vehicle – FCEV
Honda's new hydrogen fuel cell module is designed with durability and versatility in mind for various applications, such as in fuel cell electric vehicles (commercial) (Fuel Cell Electric Vehicle – FCEV), construction machinery and stationary power generation. The module demonstrates Honda's commitment to fuel cell applications as part of its global hydrogen strategy, following the addition of a new green hydrogen production facility at its R&D center in Germany.
In conversation with Ingo Nyhues
"After more than 30 years at the forefront of hydrogen fuel cell development, we believe demand for the technology will soon reach the critical mass needed for full commercial adoption," said Ingo Nyhues, Deputy General Manager, Europe Business Planning & Development, Honda Motor Europe.
"The features of our next generation prototype fuel cell stack are ideal for meeting the pressing needs of various industries that want to quickly transition to zero emission energy sources. It is a highly versatile device thanks to its compact size, powerful output, excellent durability and ability to start up quickly, even in low-temperature environments. The expertise we have gained from three decades of R&D in hydrogen and commercialization of fuel cell electric vehicles gives us a perfect foundation to apply our technologies to these new sectors in Europe and ultimately support the region's net-zero ambitions."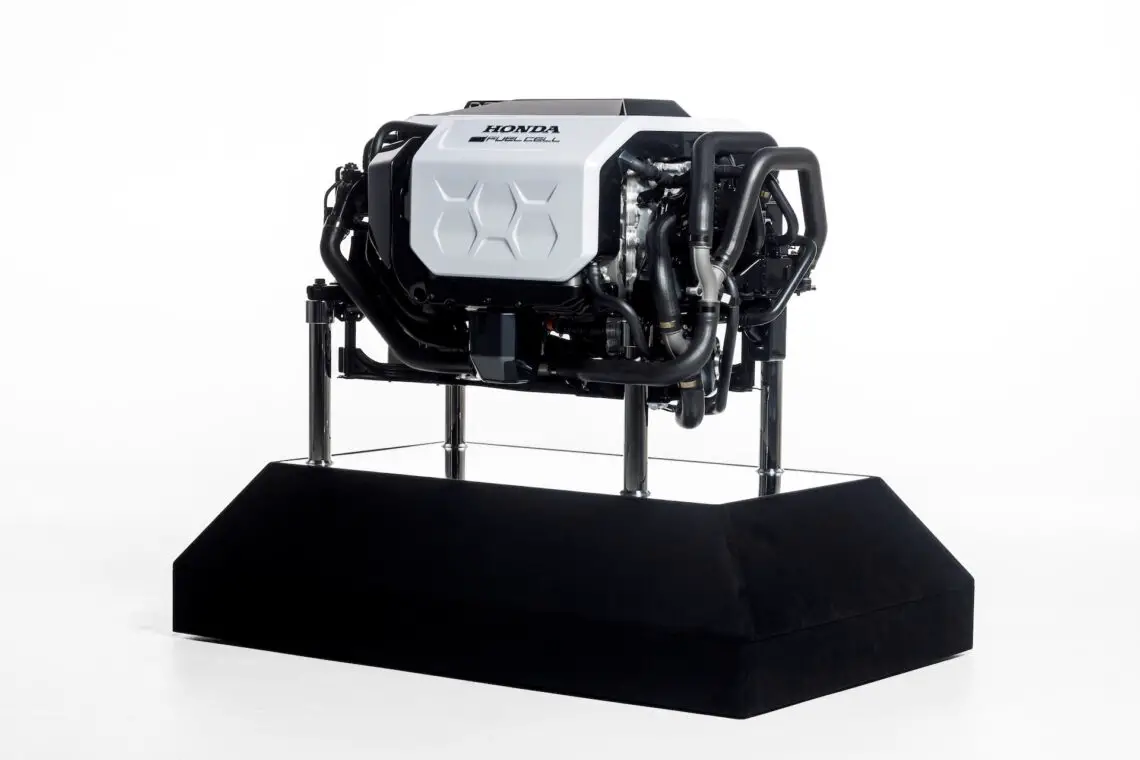 Fast refueling
Given the unique characteristics of hydrogen, the fuel cell system is expected to be particularly effective as an energy source for heavily used large-scale mobility products and large-scale infrastructure, as well as for mobility products that need rapid refueling where it is difficult to be powered by batteries.
FCEV and commercial vehicles
Honda plans to begin selling the all-new CR-V FCEV model in North America and Japan in 2024. Honda will also invest heavily in developing clean, quiet and low-vibration fuel cell solutions for heavy-duty vehicles.
Honda and Isuzu
In May 2023, Honda Motor and Isuzu Motors began joint testing and development of a commercial heavy truck with advanced fuel cell system. The two companies currently plan to begin demonstration testing of a prototype on public roads before the end of the current fiscal year (ending March 31, 2024) and plan to bring a production model to market in 2027 by fully utilizing the technology, experience and knowledge gained during the joint research.
Honda's fuel cell technology and activities with hydrogen
Honda has been researching and developing hydrogen technologies and FCEVs for more than 30 years. In 2002, the company launched the Honda FCX, the first zero-emission FCEV available for lease in the U.S. and Japan. Further progress was made with the Honda FCX Clarity, introduced in 2008, and the sedan Clarity Fuel Cell in 2016, both of which could deliver the same performance as conventional vehicles. The breath of Honda's hydrogen business extends beyond its products. In Europe, Honda R&D Europe (Deutschland) has established a green hydrogen production facility at its base in Offenbach, Germany to expand its scope in energy management. This latest plant uses excess solar energy from photovoltaic arrays to make green hydrogen through electrolysis.