You've surely never seen this Alfa Romeo before
Based on Alfa Romeo 75
The car was based on an Alfa Romeo 75 and was produced by coachbuilder Carrozzeria Castagna. Originally founded in 1849 in Milan, the company is best known for furnishing train cars of the Orient Express and creating radical and innovative vehicles such as the A.L.F.A. Aerodynamics. In 1954, the doors of the company closed. The brand was revived in 1995. A car was immediately presented: this Castagna Vittoria, at the 1995 Geneva Motor Show.
Design Alfa Romeo Castagna Vittoria
The car shares many design similarities with the striking SZ. At the front, the overhanging nose protrudes over the iconic grille with Trilobo motif. Furthermore, the "C-line" around the windows is reminiscent of some Bugatti models. The aluminum body panels were hammered by hand over the steel frame and the interior was overhauled with dark green leather, sporty Alcantara and wood-carved trim elements with Vittoria logo.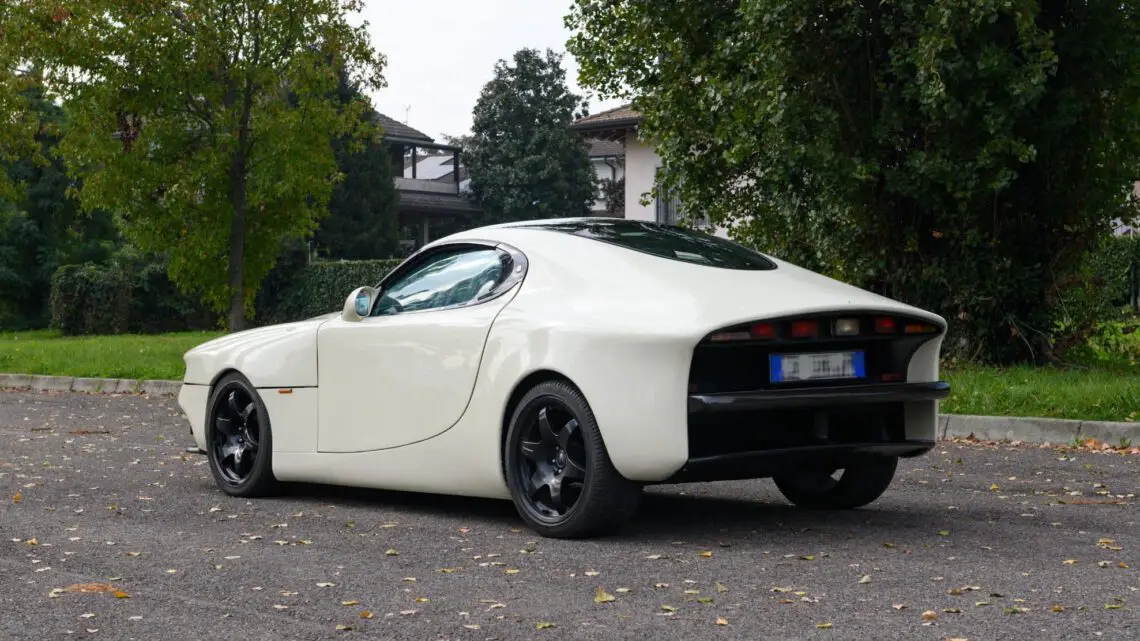 Propulsion: a Busso V6
It is powered by Alfa Romeo's beloved 3.0-liter "Busso" V6 that produces 255 hp at 5,740 rpm. Shifting is done with a five-speed manual transmission. The suspension has been upgraded and now features Koni coaxial shock absorbers all around and independent coil springs up front. Adding new six-piston Brembo disc brakes to the package makes this Alfa Romeo a serious driver's car.
Complete!
The Alfa is numbered and stamped "Car 0001" and comes with all identification and restoration papers, as well as the original base car manual, and even a miniature of the car, made by hand-building brand ABC and presented on a display plate. The car is expected to fetch between 125,000 and 135,000 pounds when it is auctioned between November 15 and 22.