Yamaha Ténéré to be won at Goedhart Motoren opening party
"With our motorcycle shop we were already one of the largest in the Benelux", says Berry Goedhart, "We can now count ourselves among the largest in Europe. In the past winter months we have completely renovated the store into a Megastore. The Outlet Store, which opened last year, is connected to our showroom, which has expanded us from 4,000 to 6,000 square meters. The clothing store is bigger than ever. The Outlet Store remains. So it is no longer a pop-up store. And the latest bikes are on display in the new Megastore. The expansion has created extra space for the Aprilia, Vespa, Piaggio and Moto-Guzzi brands. We have been a dealer of the latter brand since February. Our special area for the delivery of motorcycles is also new."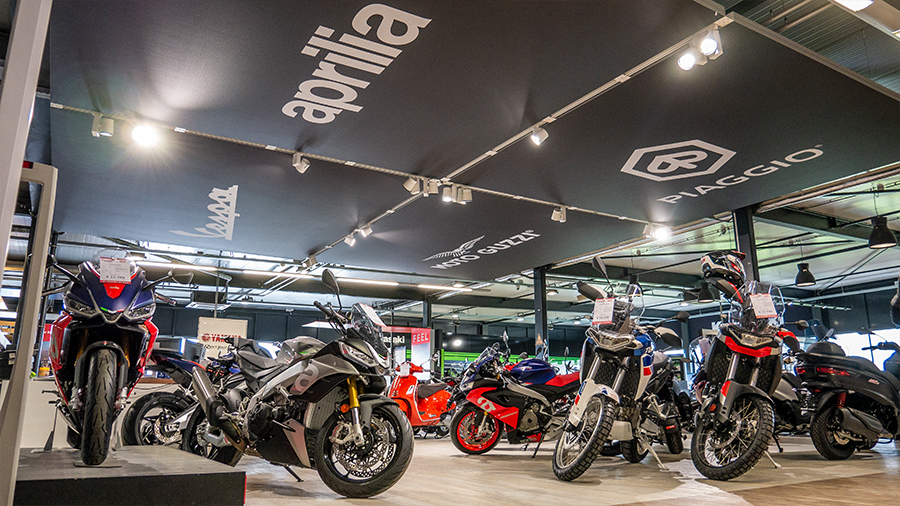 Grand Opening big party
The opening started today. It will be a true feast that will last until Sunday 8 May. Goedhart Motoren expects about 15,000 visitors for the Grand Opening, all with one shared passion: motorcycles. Everyone can take advantage of great deals, but also enjoy motorcycle fun, food, drinks (non-alcoholic) and live music.
New: clothing brand REV'IT
An extensive collection of motorcycle clothing, helmets, motorcycle accessories and motorcycles for attractive prices can be found in the clothing shop and the Outlet Store. An important newcomer in the clothing shop is the motorcycle clothing brand REV'IT: clothing with a new take on design, award-winning protection and full of technical features.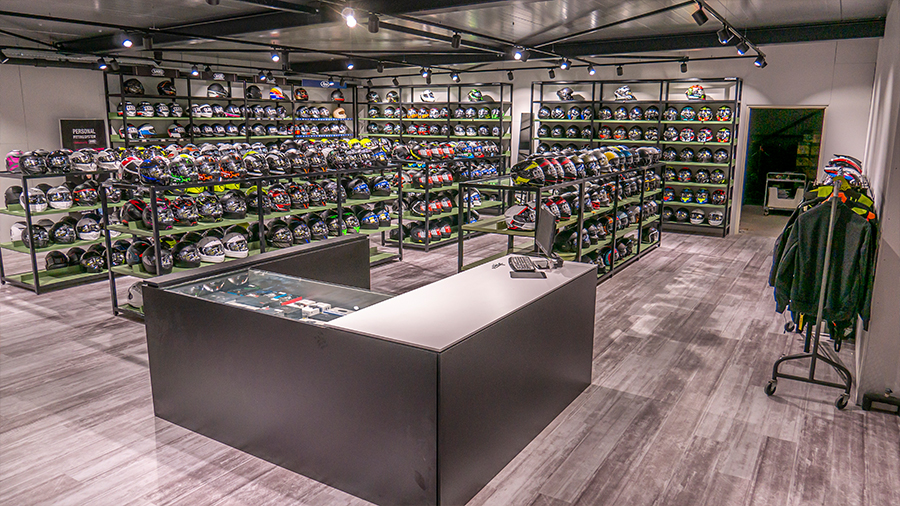 Raffle with 1st prize: Yamaha Ténéré
Visitors have a chance to win great prizes during a raffle during the opening. You get a free ticket for spending over 100 euros. The tickets are also for sale separately for 5 euros. There is a chance of no less than six prizes, including a Yamaha Ténéré worth € 12,099 as 1st prize. Lots can be handed in until Sunday 8 May 2022. Notary LT ter Wal will conduct the draw live on 8 May at the end of the afternoon.
Various extra services
During the Grande Opening there are various special services, such as the free Noizzes hearing protection, immediate installation of SENA communication systems, Shoei helmet Personal Fitting and Goedhart insurance.
Opening hours Grand Opening
The opening party in Bodegraven is from 4 to 8 May. Goedhart Motoren arranges parking in the vicinity at the Europaweg in Bodegraven. The opening hours of the Grand Opening are:
Wednesday: 08:30 to 20:00
Thursday: 08:30 to 20:00
Friday: 08:30 to 18:00
Saturday: 08:30 to 17:00
Sunday: 12:00 to 17:00 o'clock