When is a child allowed in the front of the car?
Minimum length
The minimum height that a child must be to sit in the car without a seat next to you is 1.35 meters. If a child is shorter than this 1.35 meters, he/she must always sit in a high chair or booster seat. This does not only apply to the front seat, but also to the rear seat. Please note: the rules are different abroad. There is often the rule that every child under 1.50 meters must be transported in a child seat/booster seat.
baby in the front
The rules are different for babies up to 15 months than for children older than 15 months. If you want to transport a baby, you have to place the seat against the direction of travel and deactivate the airbag in the front passenger seat. The impact of the airbag is too great for the baby, which can cause additional injuries in the event of a collision.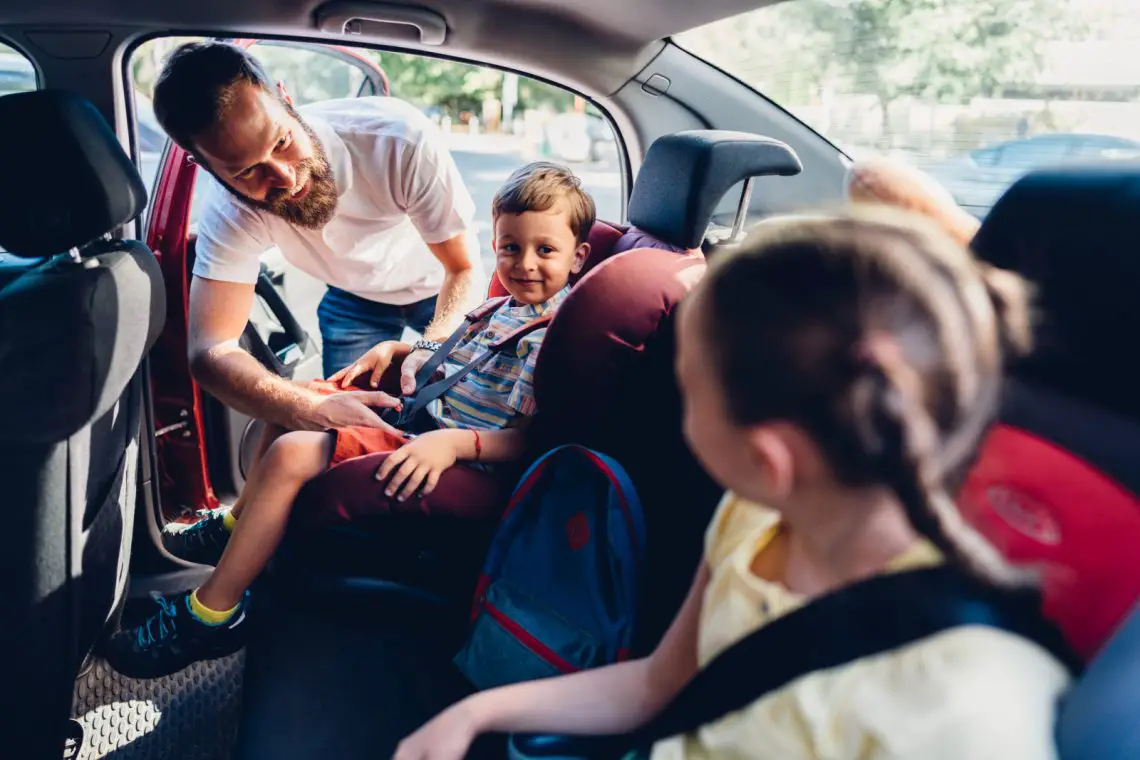 ISOFIX system
Isofix is a system for mounting child seats in a car. It is a click system for securing car seats, standardized by all car manufacturers. Children's seats now fit in all (modern) cars, regardless of brand or model. The isofix system is located in the back of the car, not on the passenger seat. From November 2014, car manufacturers are obliged to install Isofix systems in the car.
Approved child seats
There are three types of child car seats:
– Baby car seat (or the Maxi-Cosi, although that is actually a brand name)
– Child car seat
– Booster seat
Child car seats that are sold at specialist shops in the Netherlands meet all kinds of strict safety requirements. You can check whether a child car seat meets the requirements on the orange label of the seat. There it says ECE 44/03 or 44/04. Since 2013, there has also been a new standard called i-Size (R129). The ANWB regularly tests child seats. They not only test safety during a crash, but also whether the materials used in a seat pose a risk to a child's health.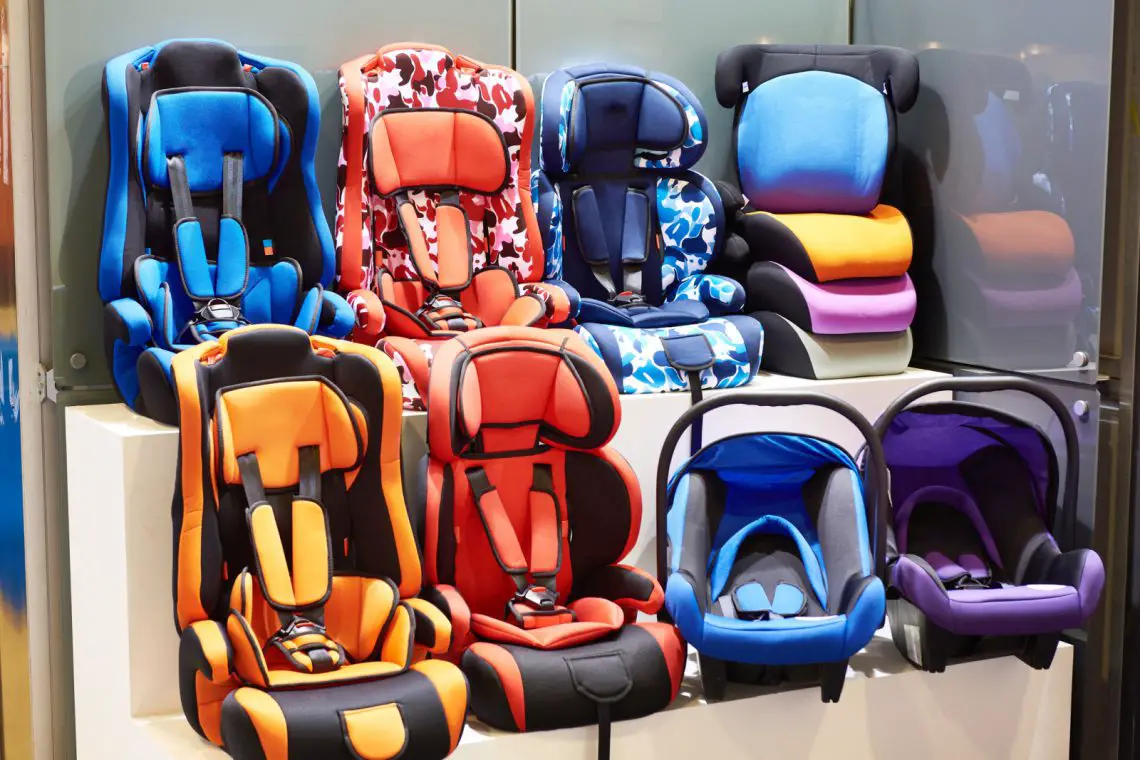 Tips and rules
There are some tips when it comes to buying a child seat. For example, child seats are for sale in different groups. Depending on the weight and height of your child, you choose a child seat. To meet all safety requirements, it is smart to purchase an ECE-approved seat. It is also prohibited to use a seat belt extender in combination with a child seat. Is your child shorter than 1.35 meters and is he/she still sitting in the passenger seat without a child seat? Then you risk a fine of 140 euros. And as mentioned, it is wise to keep an eye on the rules abroad, if you go on holiday.
Take off the winter coat
Another helpful tip: take off your child's coat in winter. Seat belts cannot tighten properly if a child is still wearing a sturdy winter coat. In the event of a collision, the child may be thrown from the seat, because there is a lot of space between the seat belt and the child. Turn the heating up a degree, that's much safer.
Exceptions
There are some exceptions for transporting children in a car. For example, children under the age of three do not need a car seat on a bus or taxi. If a child cannot fit in a car seat for medical reasons, you can get an exemption. You may use a carrycot for newborn babies who have to be transported in a lying position for health reasons.