Watching soccer in your BMW, it will soon be possible!
Bundesliga most important soccer league in Germany
The BMW Group and DFL Deutsche Fußball Liga are collaborating on a pilot to make selected content from the Bundesliga – Germany's premier soccer league – available in the new BMW 7 Series as early as the next game day. The technology will be made available via an app on the BMW Curved Display, found in the new 7 Series.
BMW 7 Series
The Bundesliga in-car app will be delivered over-the-air to the new BMW 7 Series and will initially be available in Germany. Other countries will soon follow in the Europe, Americas and Asia regions. The offering may also be rolled out to future newly launched models. The pilot will initially run until March 31, 2024.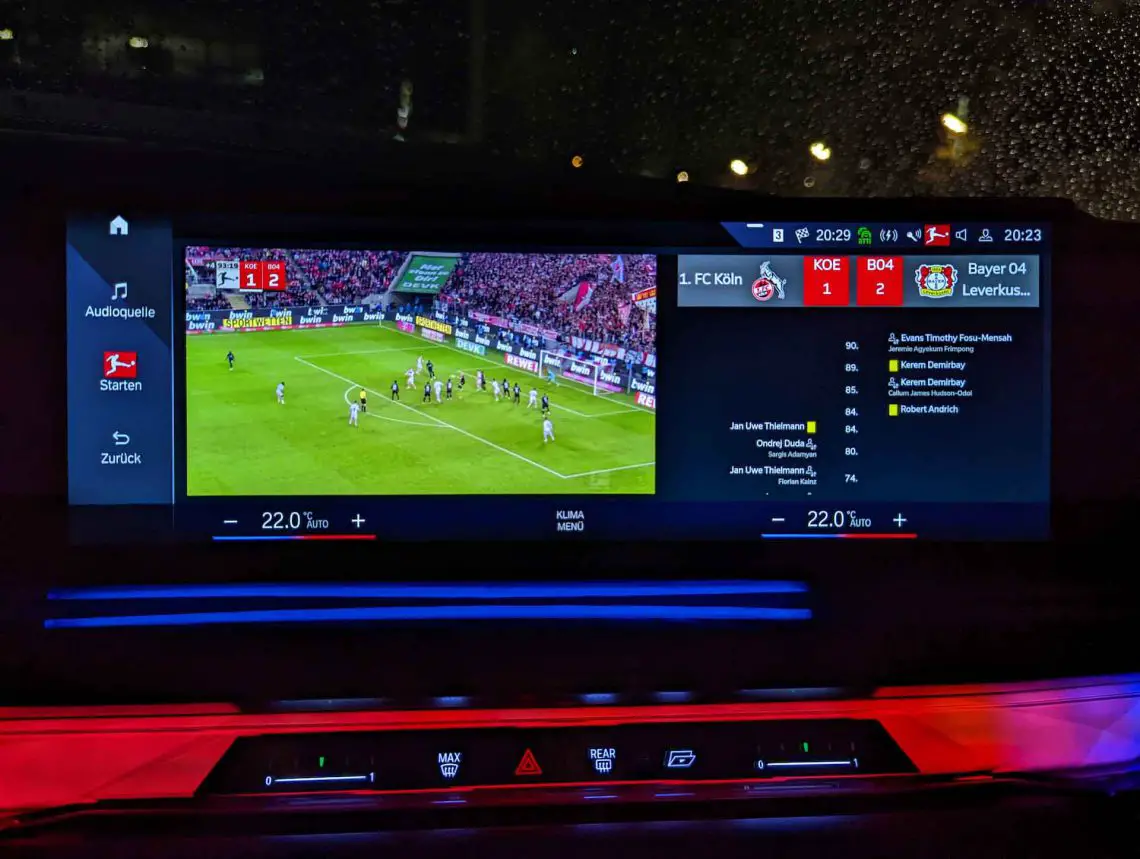 Standing still is a must
For occupant safety, the video content in the Bundesliga in-car app is only available when the car is stationary. The test focuses on on-demand content such as highlights formats or match data, as well as selected live content specifically tailored for in-vehicle use. When the BMW is in motion, it is possible to listen to an audio stream of the content.
Works over 5G connection
To use the Bundesliga app's video streaming functionality, customers must first have activated the personal eSIM in their vehicle. The antennas installed in the vehicle then allow the owner to take advantage of super-fast 5G soccer streaming through their personal mobile subscription.