Volvo FH: economical powerhouse for heavy work
The Volvo FH series has been a favorite for many years, especially among drivers who spend a large part of their lives on the road. They praise comfort, shifting and driving behaviour. At the end of the day, their employers see a remarkably favorable fuel consumption thanks to the economical D13 Turbo Compound engine in combination with the fuel-saving package I-Save.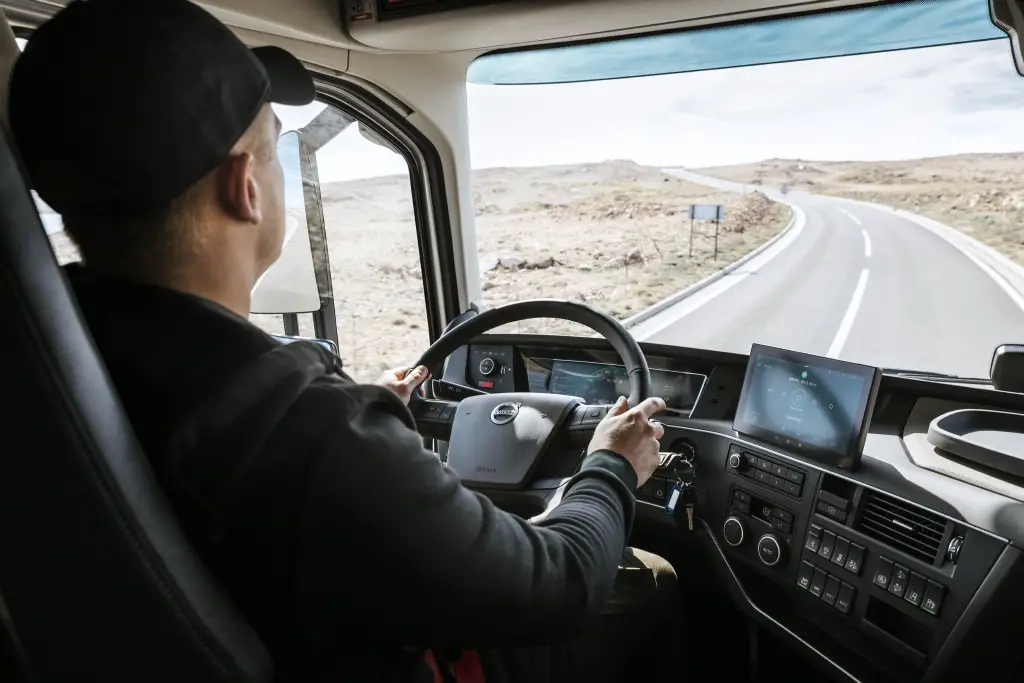 Volvo FH is a party for driver
The young, current generation of the Volvo FH stands out with a spacious cabin with robust materials, a digital dashboard, a whole range of electronic driver assistance systems and an even more refined shifting automatic transmission.
Various versions Volvo FH
In addition, Volvo Trucks of the FH series offers numerous tailor-made versions for long-distance transport. There are also variants for construction and forestry companies that are looking for a truck for specific, often heavy work on unpaved surfaces. Then it comes down to maneuverability and traction. The Volvo FH is master of this thanks to a finely functioning drivetrain with short turning circles and power transmission to several or all axles.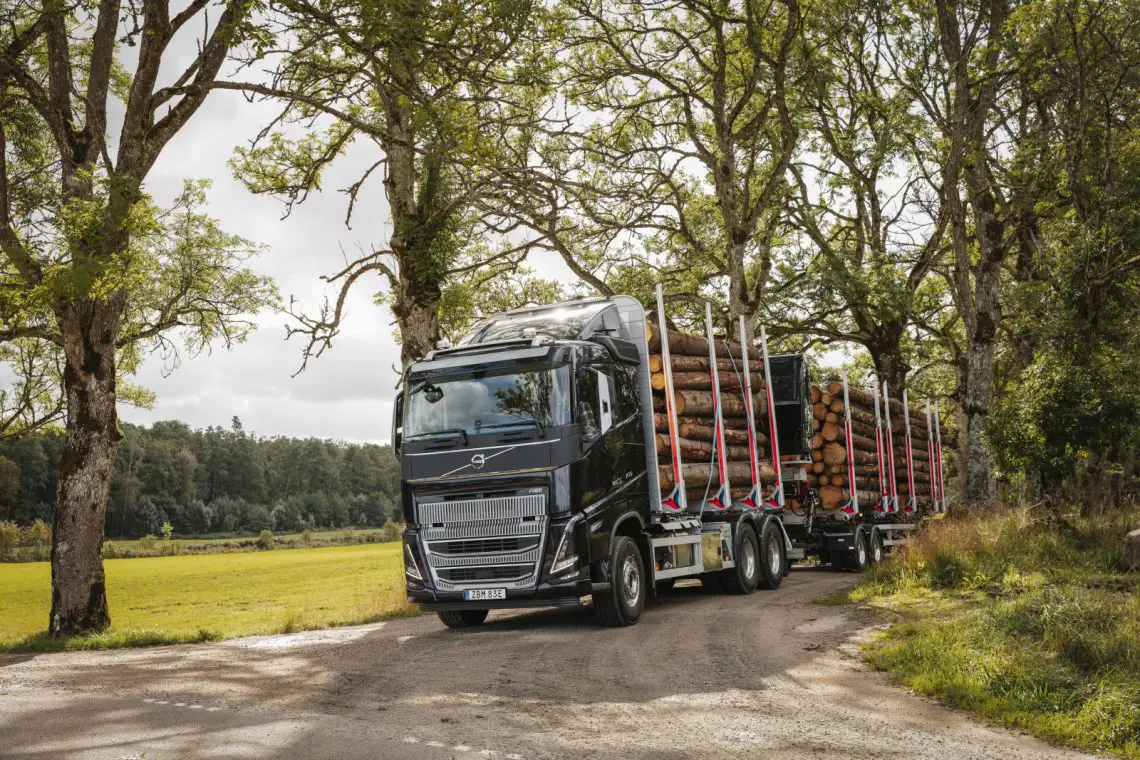 Volvo: driver comfort brings profit
According to Volvo, the focus on the driver at the FH is recognition for the significant impact they have on the company's results. "A good driver can make a huge contribution to a company's profitability," said Roger Alm, President of Volvo Trucks. "And all over the world we see a chronic shortage of skilled drivers. With the introduction of this new truck, the productivity and comfort of professional drivers will be a priority."
Full digital instrument display
The focus on drivers is most evident in the working environment. The workspace is centered around a modern dashboard with a fully digital 12-inch high-resolution instrument display. The instrument display has four different screen views, which can be set according to the driving situation and the driver's preferences.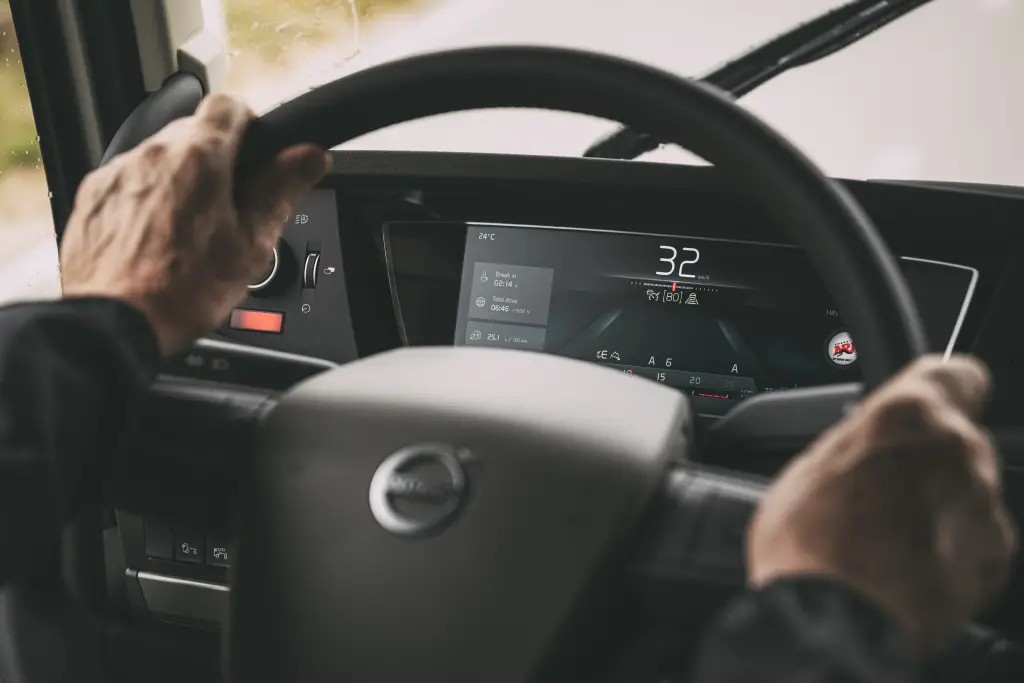 Voice Control
A 9-inch secondary display provides infotainment, navigation assistance, transport information and camera surveillance. The display can be operated in various ways: with the intuitively placed buttons on the steering wheel, via voice control or directly via the touchscreen and the display control panel.
V-shaped headlights characteristic Volvo FH
Striking are the V-shaped headlights, which you can quickly recognize the Volvo FH. The Volvo FH is also easily recognizable from a distance thanks to the larger iron mark logo. The headlights have adaptive high beam. This lighting system automatically turns off selected segments of the LED high beam when the truck approaches oncoming traffic or another vehicle from behind. The rest of the area remains well lit.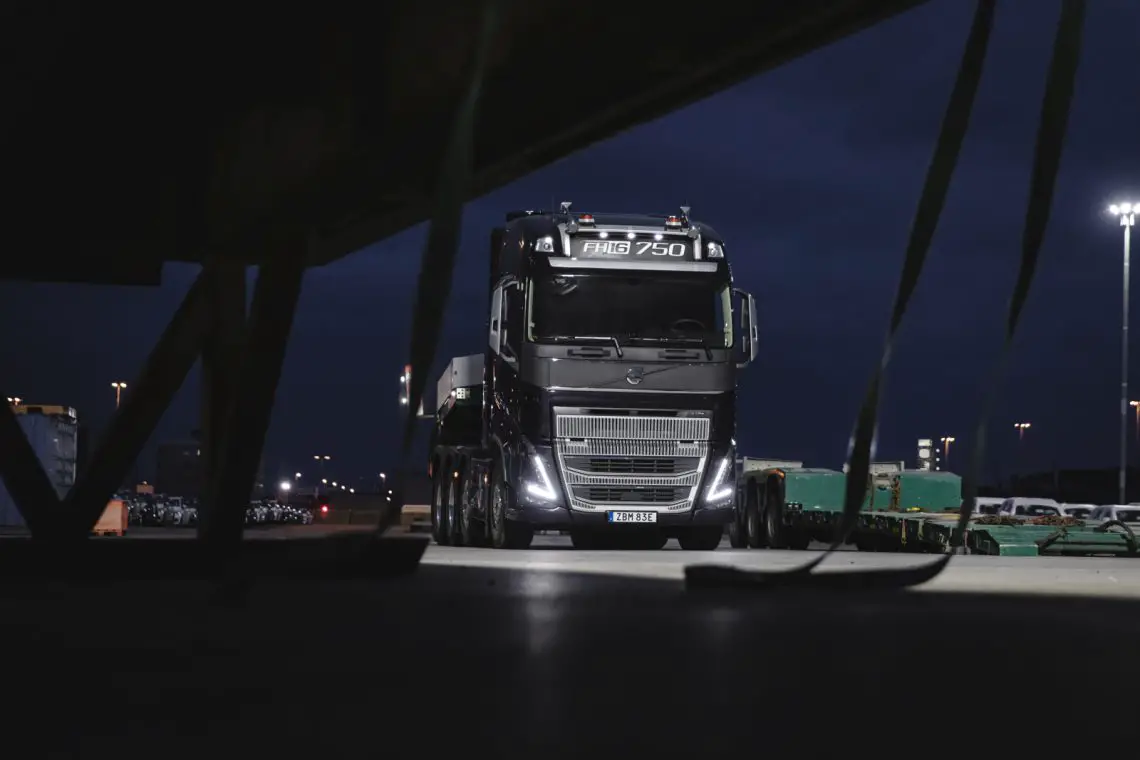 Safety in Volvo FH
Of course, the legally required safety features such as EBS (Electronically controlled Brake System), Forward Collision Warning with emergency braking function, Lane Keeping Support and Electronic Stability Control (ESP) are present. In addition, Volvo Dynamic Steering, with Lane Keeping Assist and Stability Assist safety systems, is available as an option. Lane Change Support and Driver Alert Support are also additional options.
Downhill Cruise Control
Other safety-enhancing features on the Volvo FH include Downhill Cruise Control, which sets a maximum speed to prevent unwanted acceleration on descents, and an improved Adaptive Cruise Control (ACC) with Stop & Go that works at all speeds, even down to zero km/h .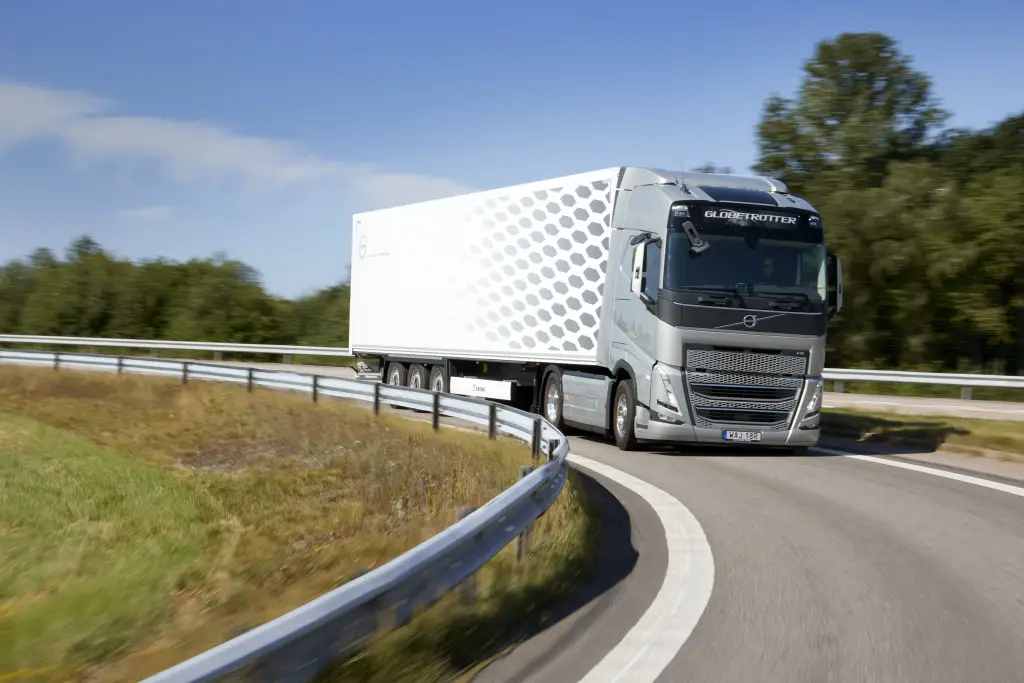 Traffic Sign Recognition
Safety on the new Volvo FH is further enhanced by traffic sign recognition. This system can detect road signs such as overtaking restrictions, road type and speed limits. Visibility can be further enhanced with a passenger-side blind spot camera that provides an additional view of the side of the truck on the secondary display.
Fuel consumption Volvo FH
With different powertrain and chassis configurations, the Volvo FH can be adapted for a wide range of applications. It also enables a significant reduction in fuel consumption and CO2 emissions. The D13 Turbo Compound engine can deliver fuel savings of up to 7% on long haul journeys.
Volvo I-Shift Dual Clutch automatic
The Volvo FH is also available with the I-Shift Dual Clutch, which enables gear changes without interruptions in power. The dual clutch transmission is particularly beneficial in demanding operations, such as transporting liquid goods, as the movement of the load is minimized during gear changes.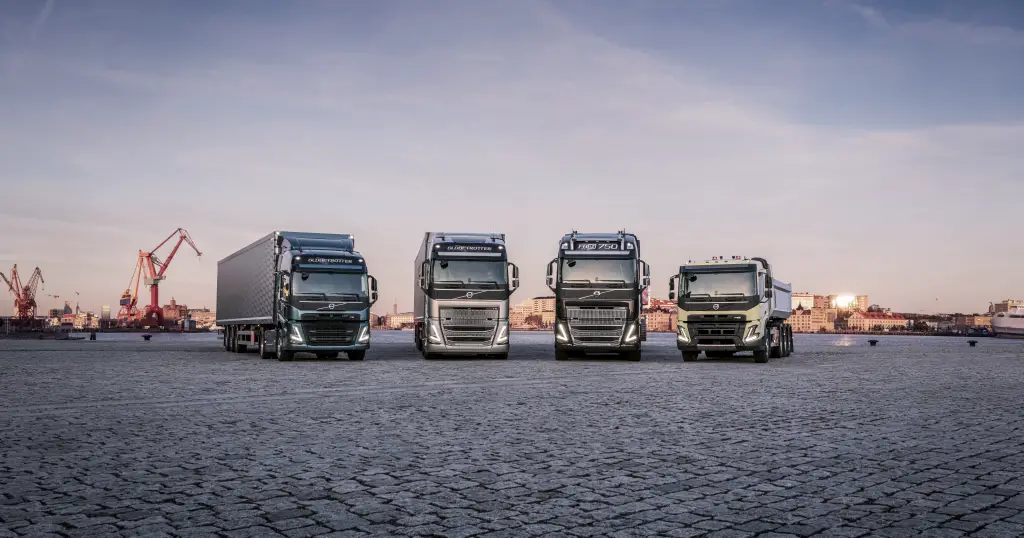 The Volvo FH series is one of the best-selling trucks and you see a lot of them on the road. The older generations are also still in full operation, which shows that this Volvo will last a long time. Of course, every company especially wants the versions with Euro 6 engines. Many of these can now also be found on the internet as good used ones with attractive mileages.