Volkswagen ID.7 is an electric Passat with 700 kilometers of range
Volkswagen ID.7
Volkswagen has pulled back the curtain on its fifth electric Volkswagen model for the European market. After the ID.3, ID.4, ID.5 and ID.Buzz, we are now introduced to the ID.7. Like the rest of the ID family, the ID.7 is based on Volkswagen's well-known MEB platform. The powertrain, however, is different. It has a completely new electric motor with an output of 210 kW (286 hp) and 550 Nm. The engine has an energy-saving cooling system that operates without an electrically driven oil pump. The system can cool itself through the gears of the gearbox.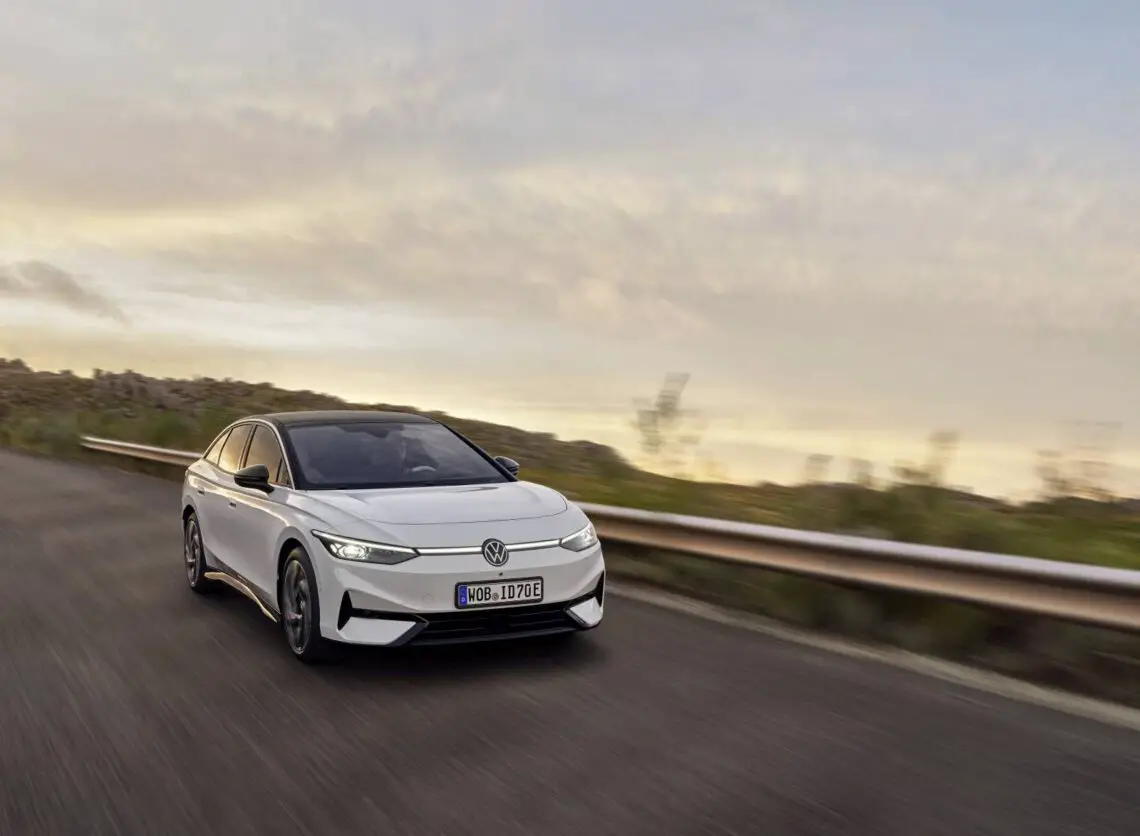 Two variants
There are two variants of the ID.7: the ID.7 Pro and the ID.7 Pro S. The ID.7 Pro has a battery pack with a capacity of 77 kWh, with which you can drive about 615 kilometers. The battery pack can be charged at a rate of 170 kW. The ID.7 Pro S has a larger battery pack with a capacity of 86 kWh and a quick-charge capability of 200 kW, giving you a range of about 700 kilometers.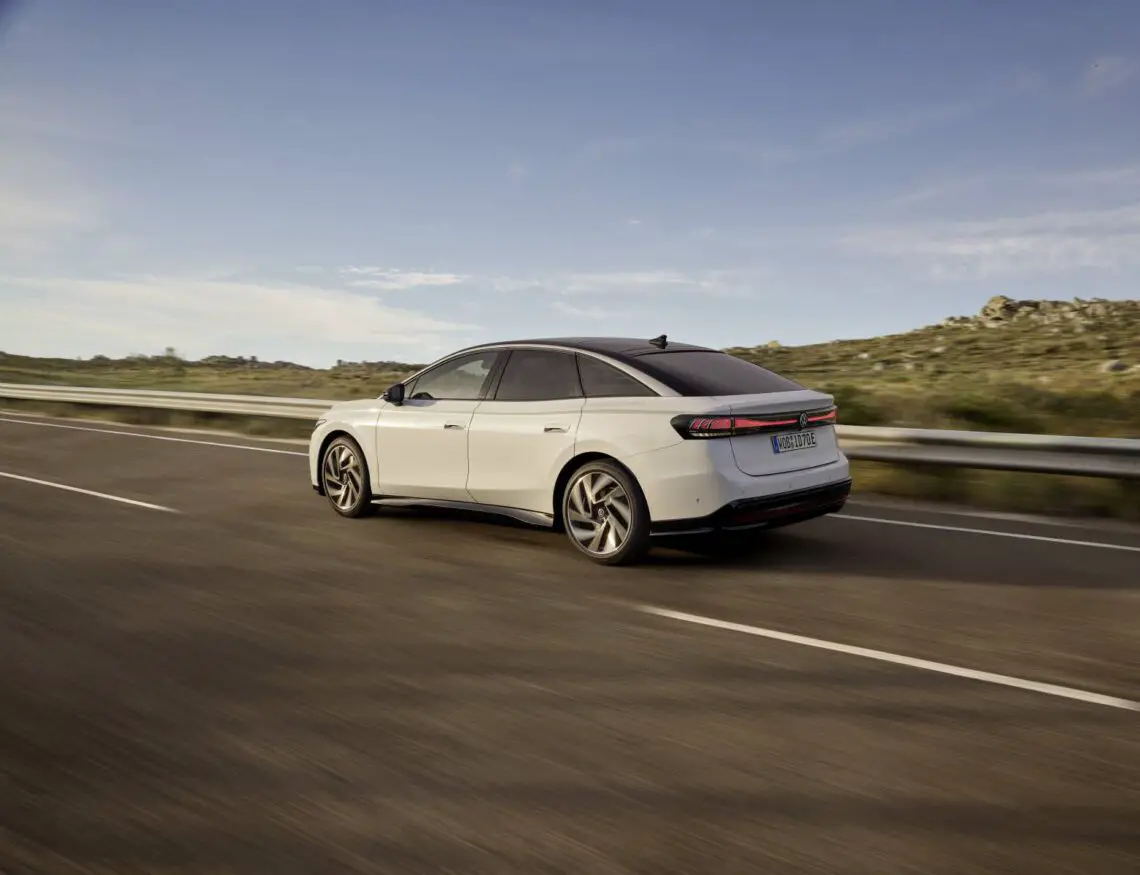 Dimensions
The ID.7 is 4.96 meters long, 1.86 meters wide and 1.54 meters wide. With a wheelbase of nearly 3 meters, the ID.7 can compete with E-segment cars in terms of interior space, according to the German brand. The streamlined design with a sloping, coupe-like roofline plays an important role in improving efficiency. The ID.7 has a low drag coefficient of just 0.23. The front of the car is largely closed and the between the headlights and taillights we detect LED strips, typical style elements of the ID.-family.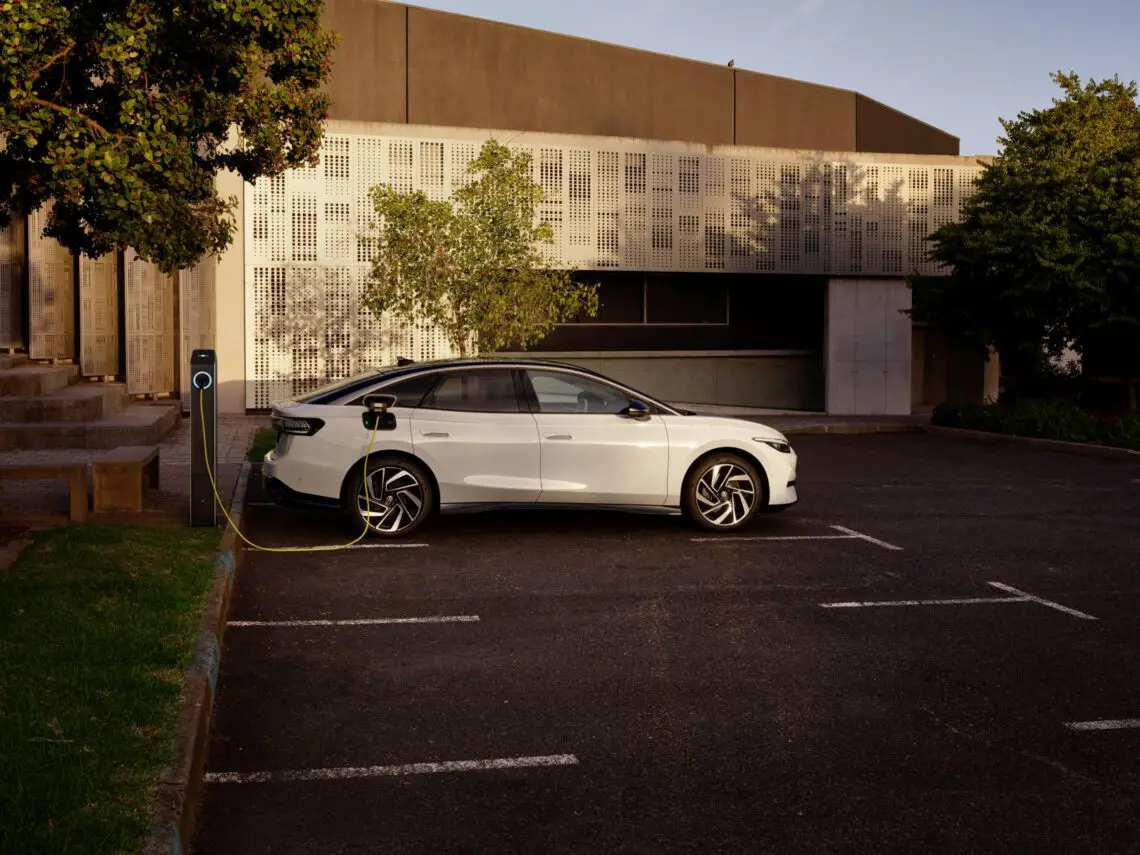 New interior
Volkswagen is taking a different direction with the ID.7 in terms of interior design. A 15-inch infotainment screen is placed centrally and freestanding, and we do not yet know it from other ID models. We are already familiar with the illuminated touch sliders below the screen that allow adjustment of sound volume and interior temperature. The ID.7 is the first Volkswagen to have an augmented reality head-up display as standard in addition to a compact digital instrument cluster (ID. Display) behind the steering wheel. As an additional option, a high-end Harman Kardon audio system is also available.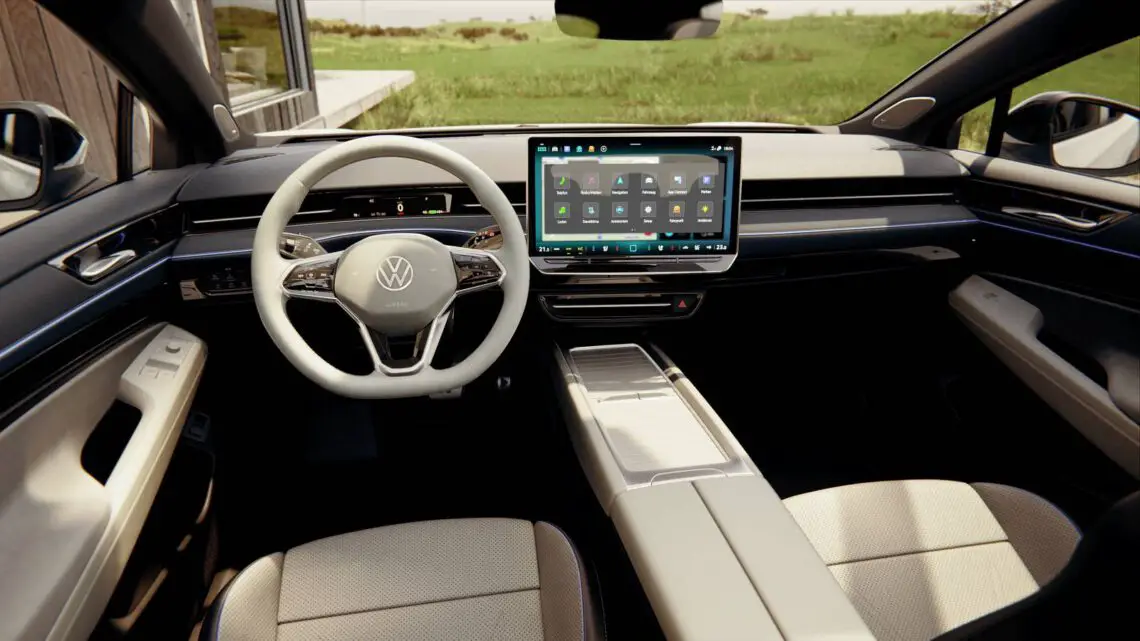 Market launch
Volkswagen will produce the ID.7 in Emden, Germany. The Dutch launch is scheduled for next fall. Prices and exact specifications will be announced ahead of the market launch.
Also read: GTI fans beware: finally more power for Volkswagen ID models