Video: How Porsche Makes a 'Paint To Sample' 911
What is Paint To Sample?
Customers can specify Paint To Sample through the Porsche dealer. Porsche has two levels: Paint To Sample and Paint To Sample Plus. The first offers a select range of about 160 rare colors. Any desired color is possible with the Plus program. The Gold Bronze Metallic (code Z52). of the GT3 followed is one of the colors to be chosen in the standard program. As of the publication of this message, the color has only been ordered 24 times. So very rare.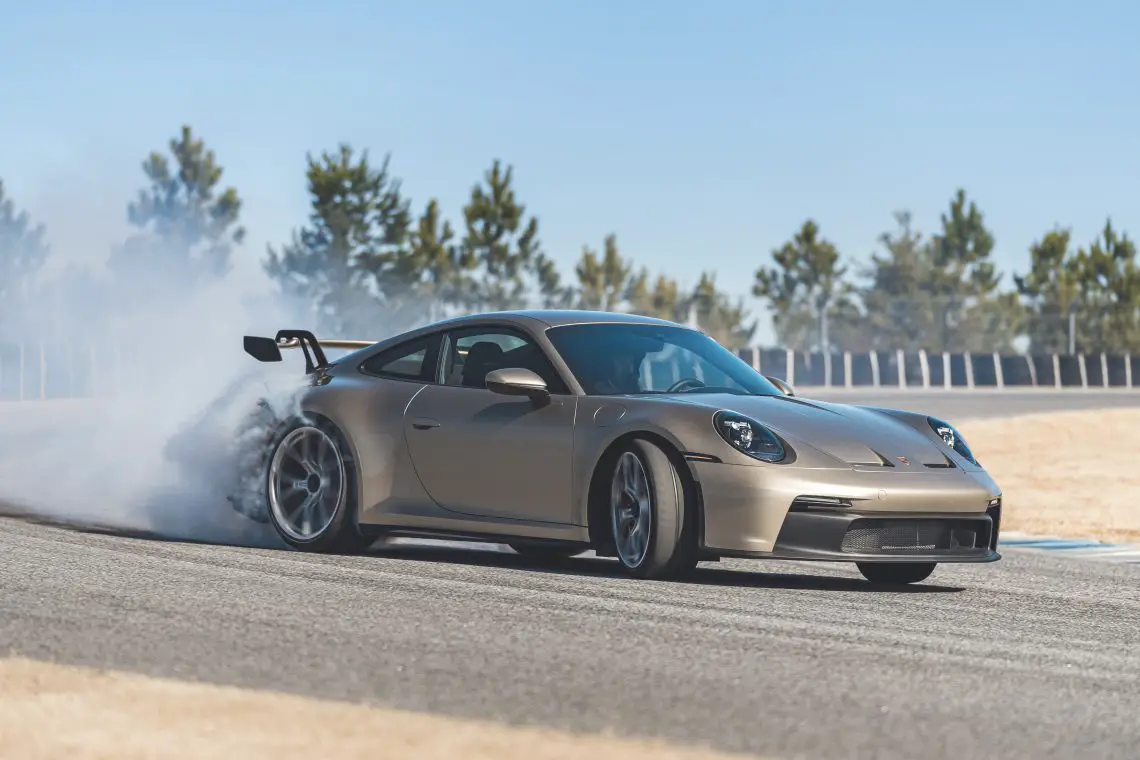 The process
The video shows a timelapse of how the special GT3 is put together. The video starts with the assembly process which consists of 117 steps. Even before the bodywork enters the painting line, it is first degreased, provided with a layer of phosphate and subjected to an electrochemical process. In the context of rust prevention. Then it is time for the primer, the layer with the color and finally the clear coat. Then the whole car is assembled.
The buyer
The owner of the car is none other than Leh Keen. Although Keen has spent most of his life racing Porsches and converting 911s into rally cars , he has never bought a brand new Porsche. Until then, because this handsome Gold Bronze Metallic 911 GT3 is in his driveway.
How much does Paint To Sample cost?
And then the key question: what does such a special color cost for your Porsche? Prices vary per model series and depend on the version. For example, for a 'regular' 911 and 718 Cayman you pay just over 9,000 euros. For the faster models, a minimum of 10,000 euros. Exact prices for Paint To Sample Plus are not known, but target prices are – it is good to take into account twice the standard program… In addition, the difficulty of the chosen color also determines the price. If Porsche is unable to produce the desired color, you will be reimbursed the research costs.