Update for Toyota GR Yaris near: more power?
G16E-GTS turbocharged gasoline engine
In Europe and Japan, Toyota delivers the GR Yaris equipped with a 1.6-liter three-cylinder G16E-GTS turbocharged gasoline engine, good for an output of 261 hp and as much as 360 Nm of torque. Toyota is spooning the same powertrain into the GR Corolla, but the power output in the GR Corolla Morizo variant is a bit higher. In the GR Corolla, this potent three-cylinder kicks out 300 hp combined with 400 Nm of torque. Toyota achieves this power increase in part through larger exhaust valves and three exhaust pipes for reduced back pressure.
The same powertrain
So the Toyota GR Corolla and GR Yaris have the same powertrain. So the answer to the question we asked at the beginning of this article is a resounding "yes. The driveline of the GR Corolla also fits the GR Yaris. The question is: Will the GR Yaris also get the more powerful powertrain with 300 hp? That chance seems pretty good, as behind the scenes the Japanese are working on an update for the GR Yaris. Presumably, then, the hottest Yaris ever gets a few extra horsepower if the Morizo variant is chosen.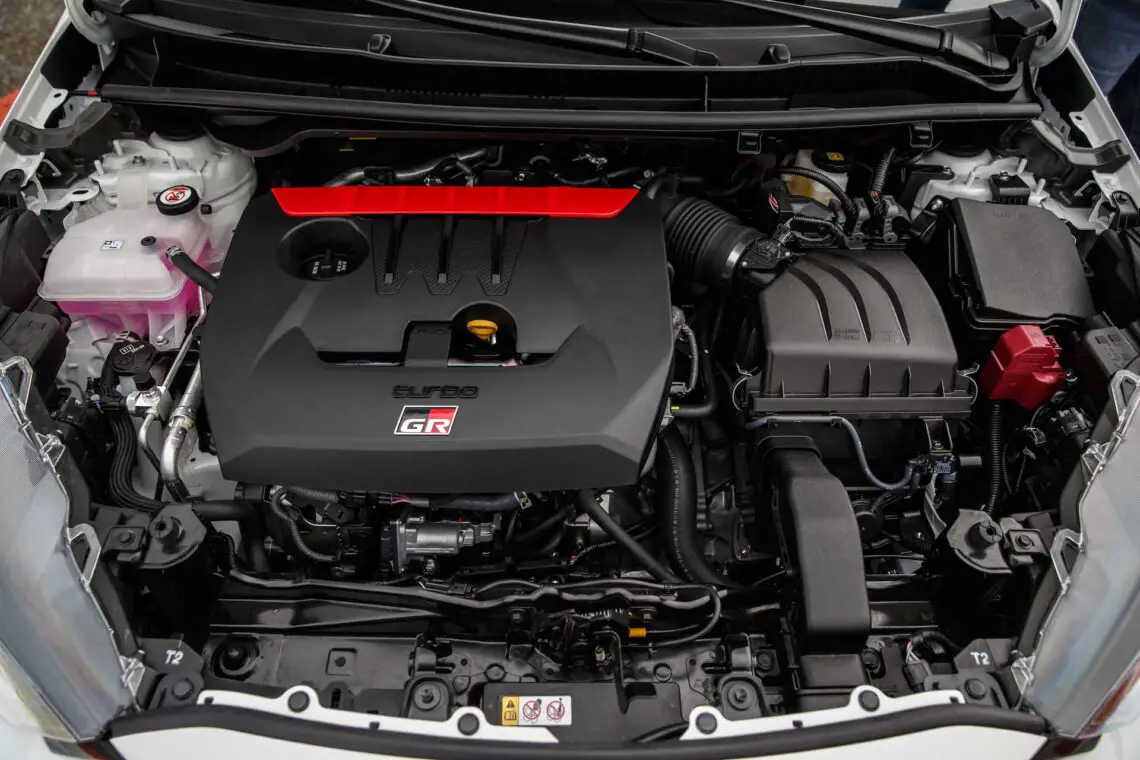 Improved six-speed transmission
The car also gets an upgraded short-ratio six-speed manual transmission. For fans, good news. The brand is also said to be working on a dual-clutch automatic version. For now, the development of an extra-potent GR Yaris has only been communicated by Toyota Gazoo Racing chief engineer Naoyuki Sakamoto and not through Toyota's official PR channels. But since development has been going on for a while, an update does not seem to be long in coming. Count on a presentation in 2023.
Toyota GR Yaris prices in the Netherlands
Currently, the Toyota GR Yaris is available as Premium and Performance. The advice is to always go for the Performance variant, as you will get a mechanical reverse gear. Cost of the Toyota GR Yaris Performance? A hefty 65,995 euros, including 22,850 euros in BPM. The Premium variant is slightly more affordable at 63,495 euros. In Germany, the GR Yaris comes from 34,000 euros or 39,290 euros as Performance. Crying is allowed. BPM continues to deal rock-hard blows to the Dutch car market. Buying a new car has become almost unfeasible.