This Volkswagen Jetta is different from your neighbor's
Volkswagen Jetta GLI Performance Concept
We have not known the Volkswagen Jetta in Europe for some time. Obviously as a used car, but not as an actual production model from Volkswagen. It is a different story in the United States, where the Jetta is actually a very popular model. Volkswagen Design Center California has put together a unique Jetta especially for the SEMA show in Las Vegas: the Volkswagen Jetta GLI Performance Concept.
Jetta GLI very common in USA
The name GLI is a deliberate choice, as it is a subtle reference to the Jetta GLI, once created in 1984. In fact, the GLI is a "GTI with a trunk. The GLI label is still alive and well. Indeed, a GLI variant of the current generation Jetta comes with an output of 231 hp and 250 Nm.
"The wide body design gives this Jetta GLI Concept the look every enthusiast dreams of, and the graphic details underscore its more aggressive character while incorporating classic GLI elements," said Reto Brun, Senior Director of Volkswagen Design Center California.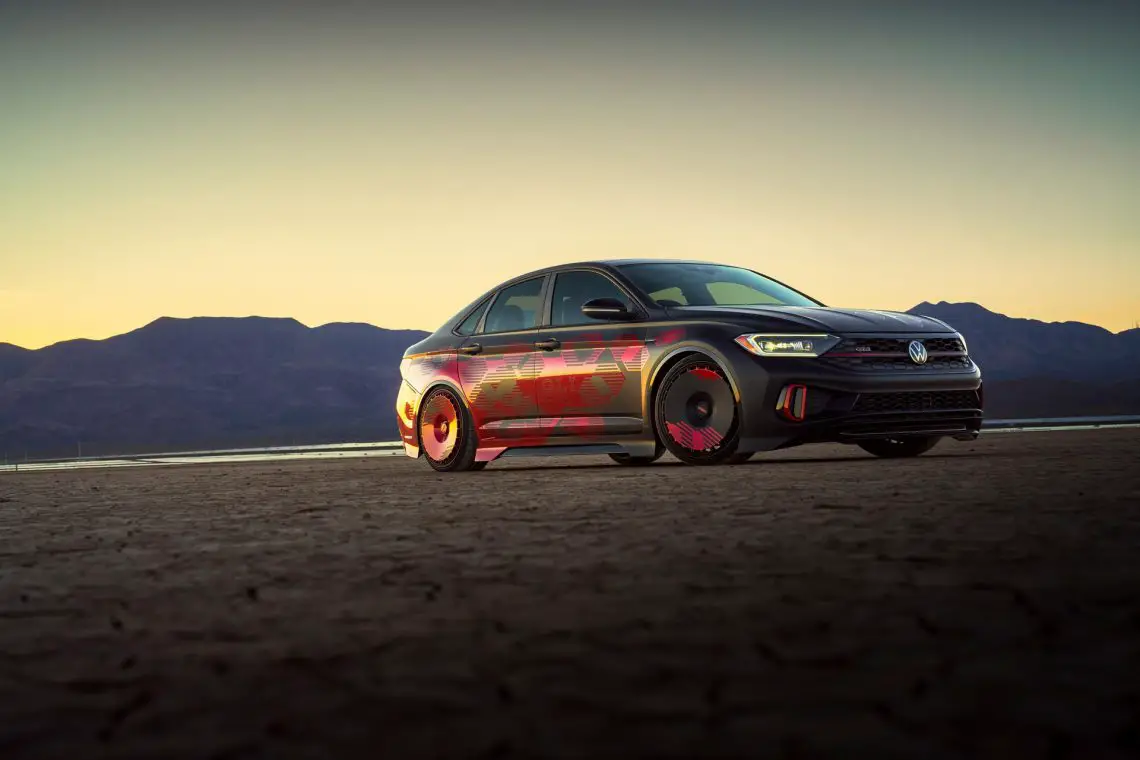 Lots of power for Volkswagen Jetta GLI Performance Concept
The Jetta GLI Performance Concept not only looks powerful, but also has the necessary power under the hood. The four-cylinder gasoline engine received a RacingLine turbocharger and a cooling upgrade. A different intercooler, better oil cooler and a carbon fiber intake tract increase engine output from 355 hp and a whopping 504 Nm of torque. All that power goes to the front wheels.
Rotiform wheels: cool!
This Jetta further received TrackSport suspension, different steering, hefty brake discs, flared wheel arches, sideskirts, different bumpers, a sport exhaust system, 20-inch monobloc Rotiform wheels and tough graphichs. The interior is equipped with Recaro Pole Position ABE seats. The Texagon trim completes the GLI party.