This Nissan LEAF doesn't need a steering wheel
R&D headquarters
In Cranfield, UK – about an hour above London – is Nissan's European R&D headquarters: Nissan Technical Centre Europe (NTCE). We are here for a reason: it exists 35 years this month. Initially housed in a modest construction shack next to the Nissan plant in Sunderland, the Nissan R&D team opened NTCE in 1988. It is a true high-tech paradise.
1,000 employees
NTCE has grown in size over 35 years to about 1,000 employees and has now developed 33 models for the European market, including the popular Nissan Qashqai, Juke and Leaf. Within the walls of this research center, new Nissan models undergo an intensive wear and tear before entering large-scale production.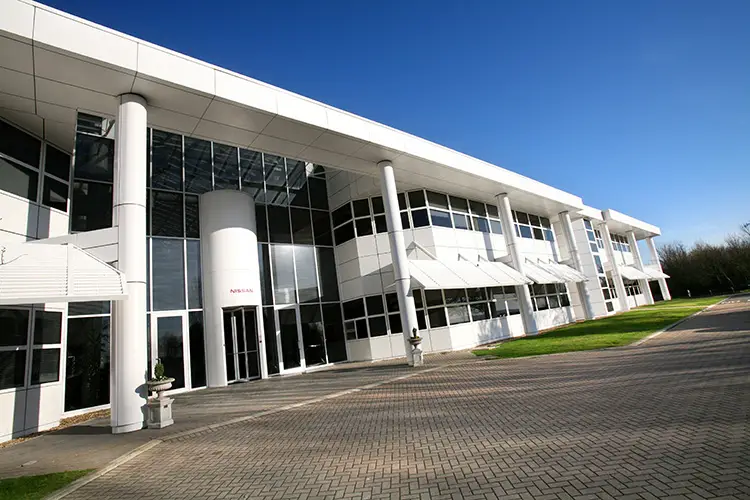 Solid smack
A new car driving into the center undergoes the equivalent of decades of aging in just a few weeks. This rigorous process is essential to determining whether a model meets the high quality standards Nissan stands for. For example, during our tour of the center, we see how robots open hoods, doors and tailgates of vehicles every five seconds with a big jerk and close them with a solid smack. This mechanical ballet takes place 24 hours a day, seven days a week. In impressive temperature chambers, cars are exposed to extreme temperatures ranging from extremely high to well below freezing.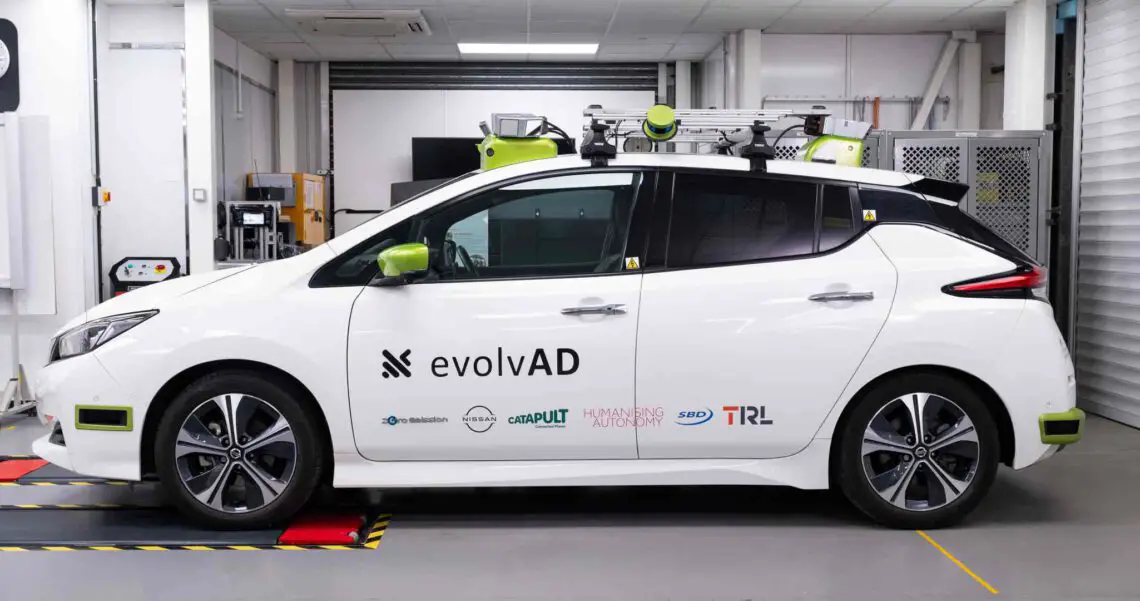 evolvAD
Nissan is also researching autonomous driving in Cranfield. In a laboratory of sorts, Nissan proudly shows us a Leaf with a whole slew of cameras and sensors on the roof. The car is part of the evolvAD project, a new research initiative in autonomous driving (AD) involving Nissan.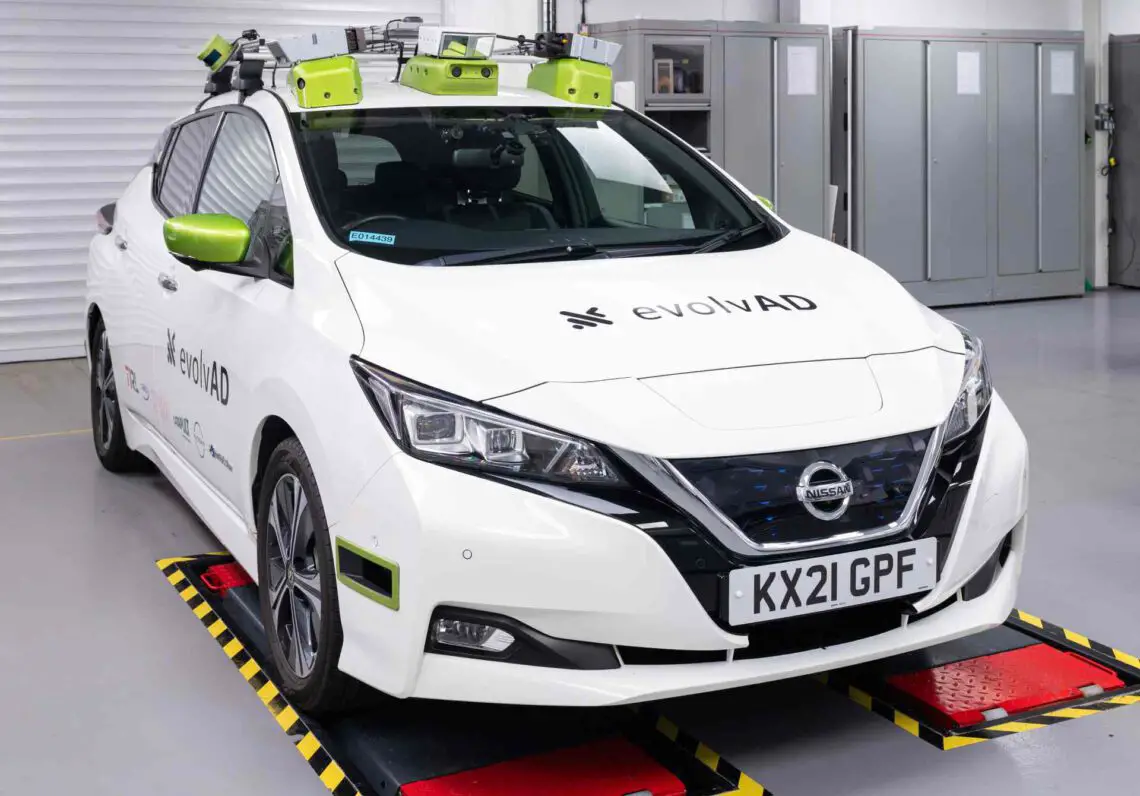 Challenging conditions
The main goal of evolvAD is to improve the capabilities of autonomous driving in the United Kingdom and to see if large-scale adoption is possible. The project focuses on the challenges that AD technologies may face on streets and outdoor roads. Consider narrow residential streets with parked cars and low speeds in urban areas, as well as higher speeds and winding, narrow roads with no road markings on rural roads. In short: challenging conditions.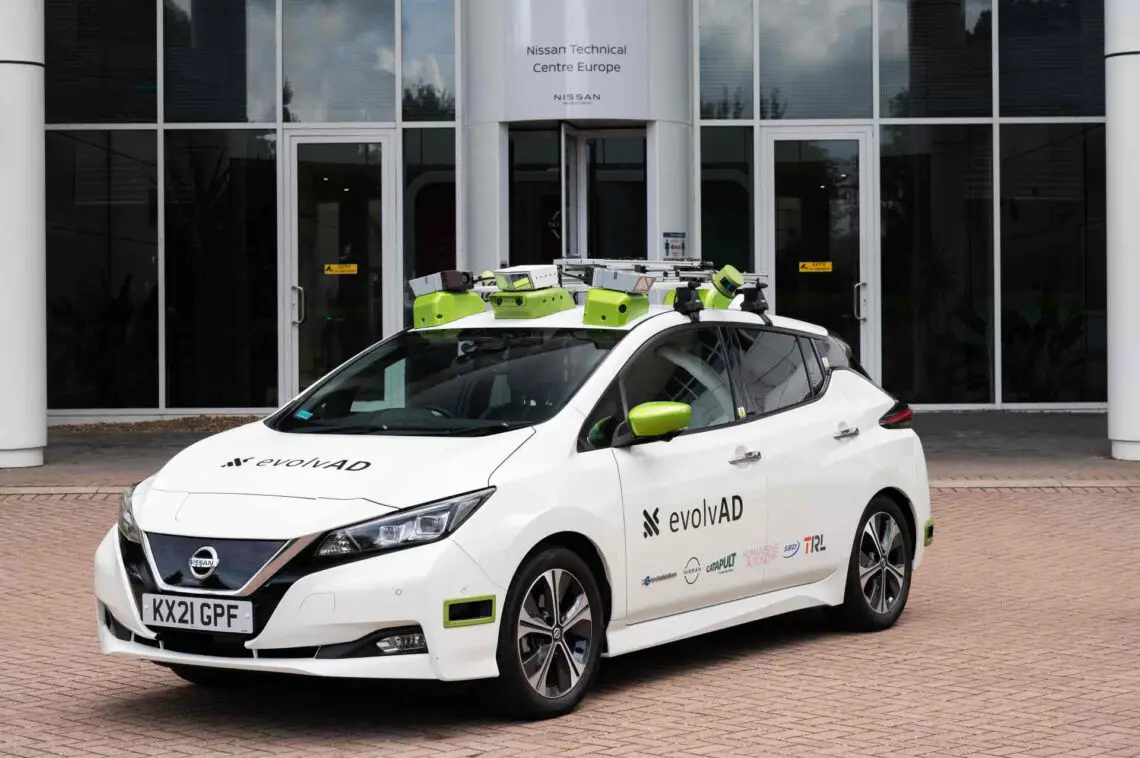 Lidar and radar
The Leaf you see in the photos in this article is equipped with an extensive array of cameras and sensors, including lidar and radar sensors. As a result, the car has a 360-degree view of its surroundings and is constantly aware of what is happening around it. According to the automaker, this special Leaf therefore already has the ability to drive from point A to point B completely independently. In fact, he no longer needs a handlebar. Legally, it is not allowed, but technically it can drive completely autonomously. With thousands of test miles, the brand aims to demonstrate what is achievable with advanced AD technology.
Robert Bateman, evolvAD project manager and manager of the Research and Advanced Engineering team at Nissan Technical Centre Europe (NTCE), said, "In previous research projects, the AD team and our partners have explored autonomous driving on the highway and in the busy city. Now we face our next challenge: residential areas and country roads. Before we can truly offer autonomous driving, we need to test the technology extensively on as many types of roads as possible. That's why projects like evolvAD are so important. Ultimately, we want to make driving cleaner, safer and more inclusive. We look forward to working with our partners to make this a reality."