This is the new Fiat Topolino, more fun than Opel Rocks Electric?
Fiat Topolino
Fiat has presented the first photo of their allegedly sustainable urban mobility solution. So the Fiat Topolino. According to the Italians, it is an accessible, all-electric four-wheeler with design features of the classic Fiat 500.
Iconic Fiat 500
"This vehicle immediately recalls the first Fiat 500, the iconic car that revolutionized the concept of the motor vehicle. The Fiat 500, commonly known as 'Topolino,' was produced by Fiat from 1936 to 1955 and literally invented the idea of mobility for the people," the manufacturer said.
Fresh mobility solution
The Topolino is designed for a wide audience, including young customers as young as 16, families and city lovers. "It is perfectly suited for the city and people looking for a sustainable and fresh mobility solution, in keeping with Fiat's democratic mission to provide urban sustainable mobility solutions accessible to all," said the manufacturer.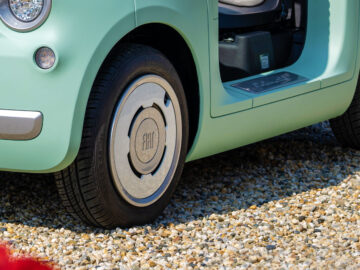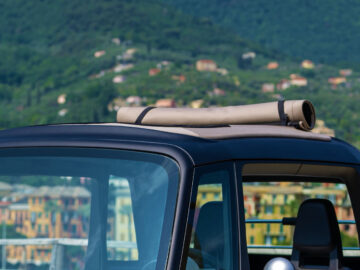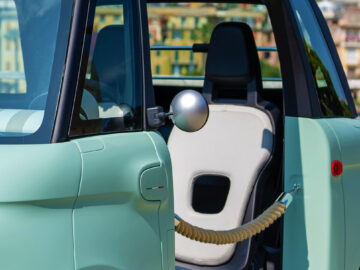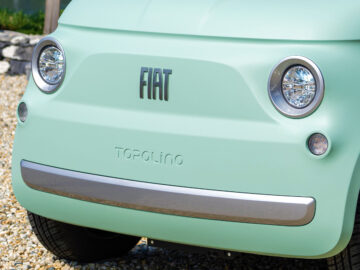 In love
Fiat continues: "For young generations, the Topolino is more than a mobility device. Thanks to its charming design, it will make young people fall in love with cars all over again. Moreover, the new Fiat Topolino will play a socially active role in promoting electric mobility in cities and a special role in creating a personal mobility solution for the whole family."
Specifications Fiat Topolino
The specifications of the new Fiat Topolino are not yet known. It is likely to adopt the technology of the Citroën Ami and Opel Rocks Electric. That means an 8.2 hp electric motor and a 5.5 kWh battery pack, good for about 75 kilometers of range. The top speed is 45 km/h. The Citroën AMI is not officially sold in the Netherlands. The Opel Rocks Electric can already be called a minor sales hit with a starting price of just 8,500 euros. Fiat Netherlands is expected to do carry the new Topolino in the Netherlands. Given the richer equipment, we are aiming for a higher price. In any case, let's hope for a competitive starting price.