This Dutch hydrogen car has 800 hp and will compete with Porsches and Lamborghinis
hydrogen car
The Forze Hydrogen Racing team consists of 60 students from the Technical University in Delft. The team has been building hydrogen racers since 2007. It started with a hydrogen kart, but in 2015 Jan Lammers already set the lap record for hydrogen cars at the Nürburgring in a Forze Racing car: the Forze VI. In 2019 the team competed against top GT cars in the Supercar Challenge at the TT Circuit in Assen and even took second place.
Text continues below the photos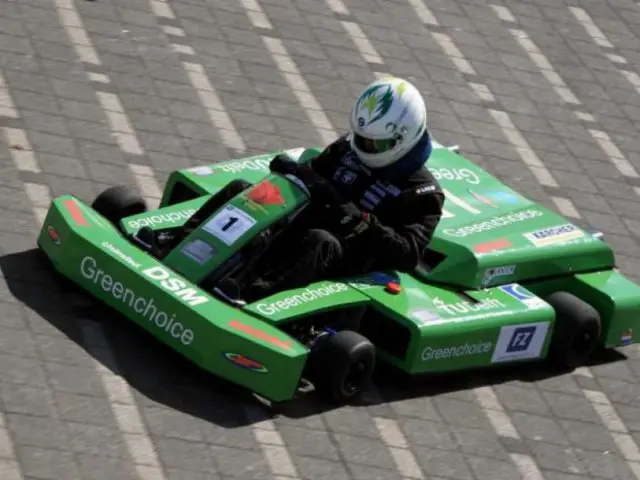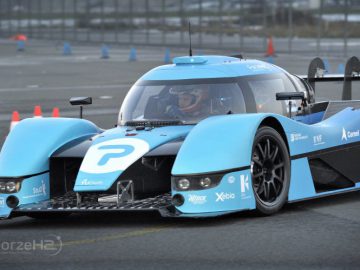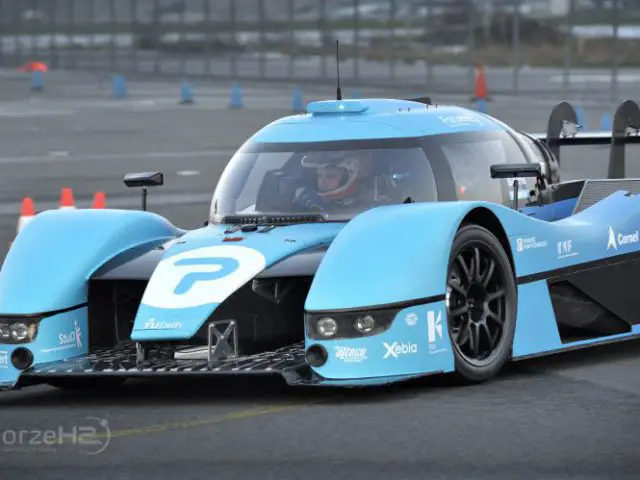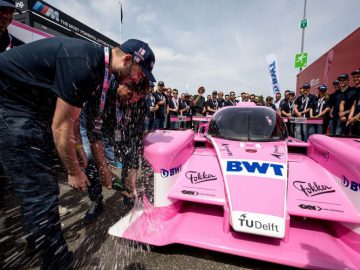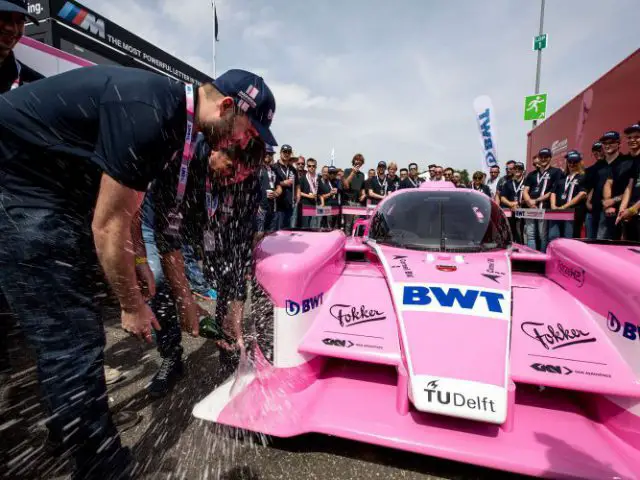 Forze IX
Now it's time for a new racer: the Forze IX. The latest creation has been unveiled on the Pier in the North Sea near Scheveningen. It's all about water with this race car. The powertrain of the hydrogen car works as follows: hydrogen from the tanks is put into a chemical reaction with oxygen in a fuel cell, creating water and electricity. The car uses this electricity to power its electric motors and the water leaves the car through an exhaust.
800 hp
The Forze IX has a peak power of more than 800 hp, partly due to a double fuel cell and a super battery that can give a big 'adrenaline shot'. As a result, the car has a top speed of 300 km/h, which means that it can compete on the track with GT cars from Ferrari, Lamborghini and Mercedes-Benz, among others.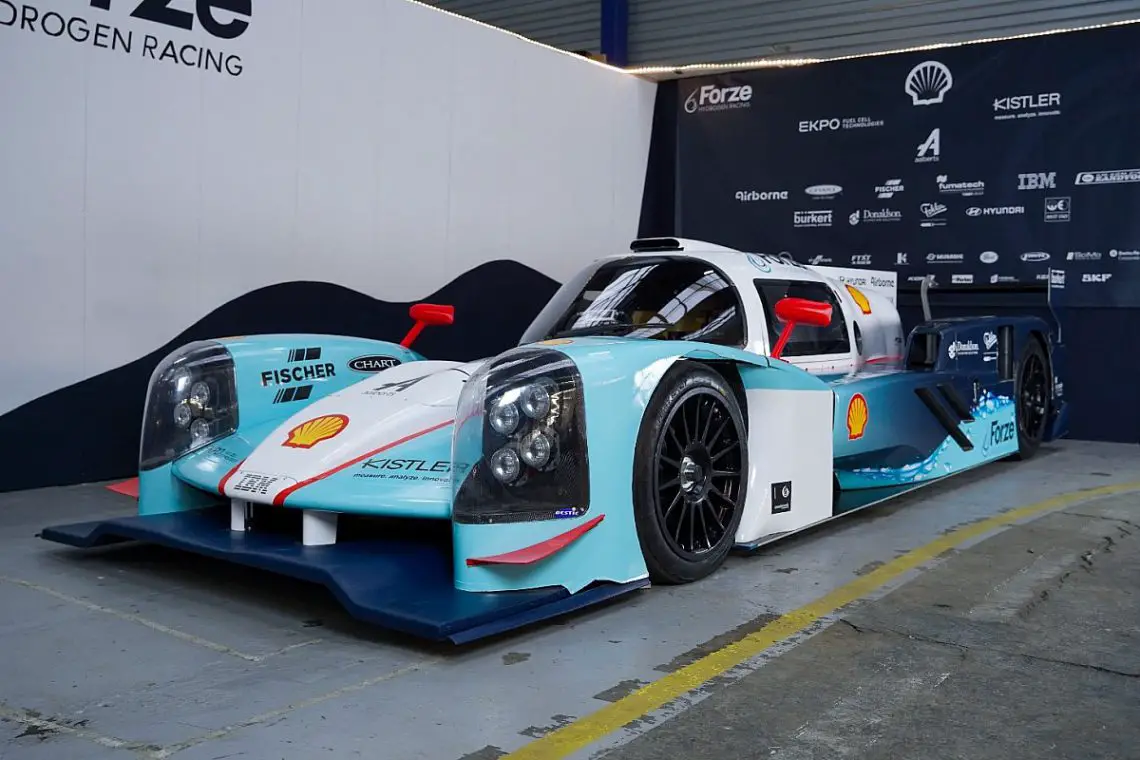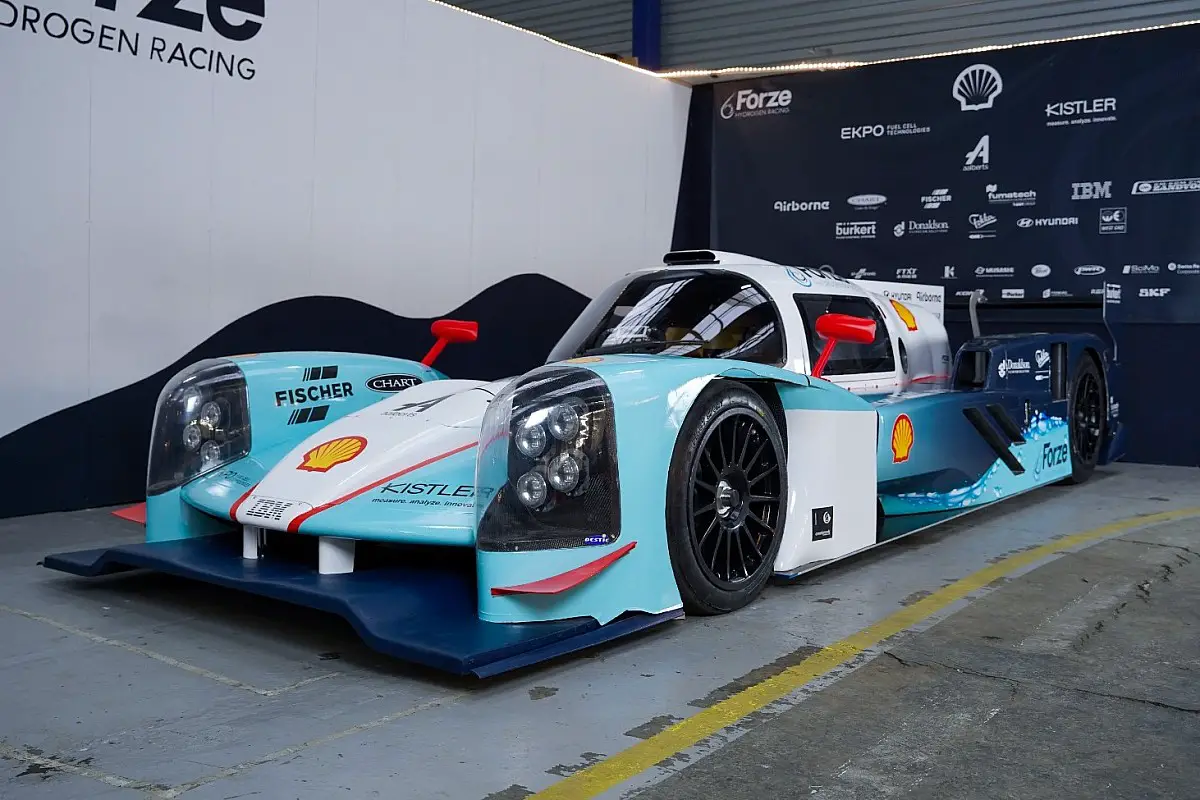 Is hydrogen the future?
The team of TU Delft students has two goals: they want to show the power of sustainable hydrogen technology by racing and they want to eventually participate in the 24 Hours of Le Mans. "That's what it's all about in the end", says Forze team manager, Coen Tonnaer: "We want to inspire people to embrace hydrogen as an alternative to fossil fuels and show that it is not inferior to conventional racing cars on the track".
The development of the Forze IX took more than two years. The next step for the team is to further test all systems so that the hydrogen racer can hit the track as quickly as possible. Watch the video of the presentation of the Forze IX below: