This costs the BYD Seal – THE Model 3 competitor?
Model offensive
After the Han, Tang and Atto 3, the Chinese automaker is now bringing the and Seal to Europe. The Seal will compete in Europe against the Tesla Model 3, BMW i4 and Nio ET5. The Seal is a classic sports sedan, with an elongated hood and a short butt. Like the Dolphin, it is part of BYD's Ocean series. So the theme of the car is the ocean. The theme is reflected in the design in the form of whiskers of a seal (the black areas me white lights in the front bumper), gills next to the wheel arches and a kind of scaly texture on the sills. The Taycan-like headlights provide a sporty edge.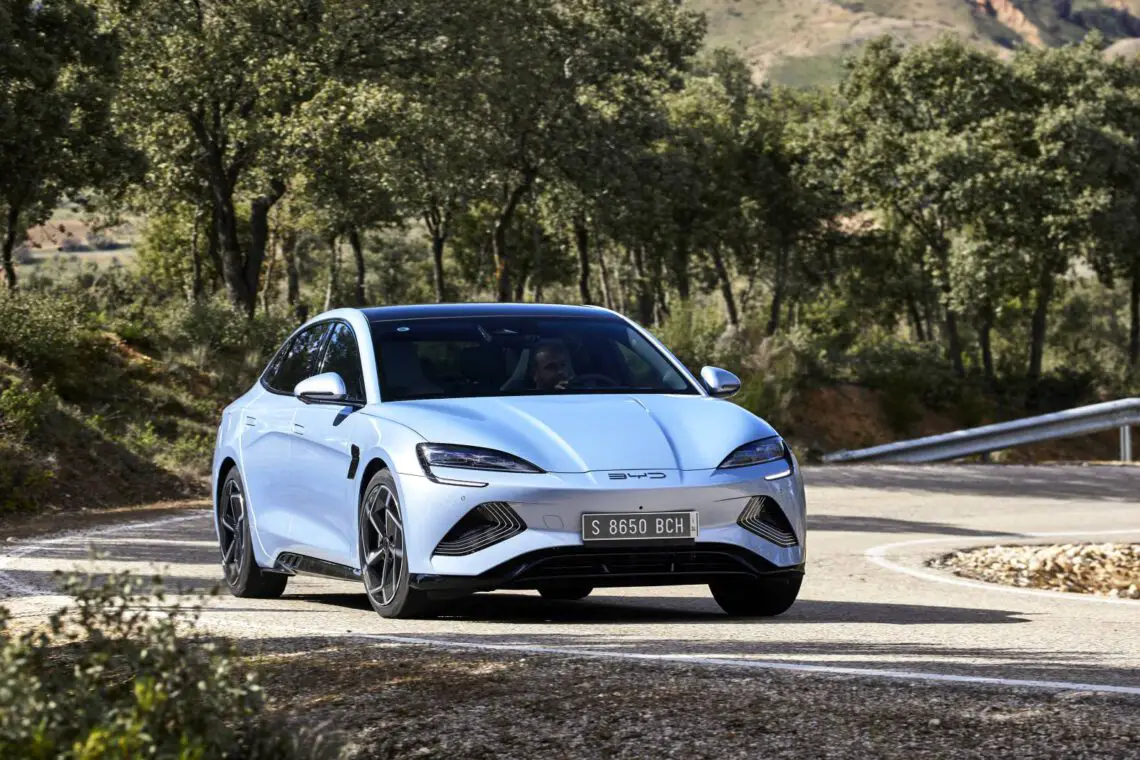 Range
BYD will supply the Seal in Europe for now only with an 82.5 kWh battery pack, which can have up to 150 kW of charging power at a fast charger. In the rear-wheel-drive version, it provides 570 kilometers of WLTP range. In the all-wheel drive version, you sacrifice 50 kilometers of range. Like every BYD, the SEAL has a cobalt-free lithium iron phosphate battery. BYD is extremely proud of this battery and calls it the Blade Battery. According to the brand, the battery is extra safe and has a long life. In addition, the Blade Battery's compact size provides plenty of interior space. After all, it is particularly flat.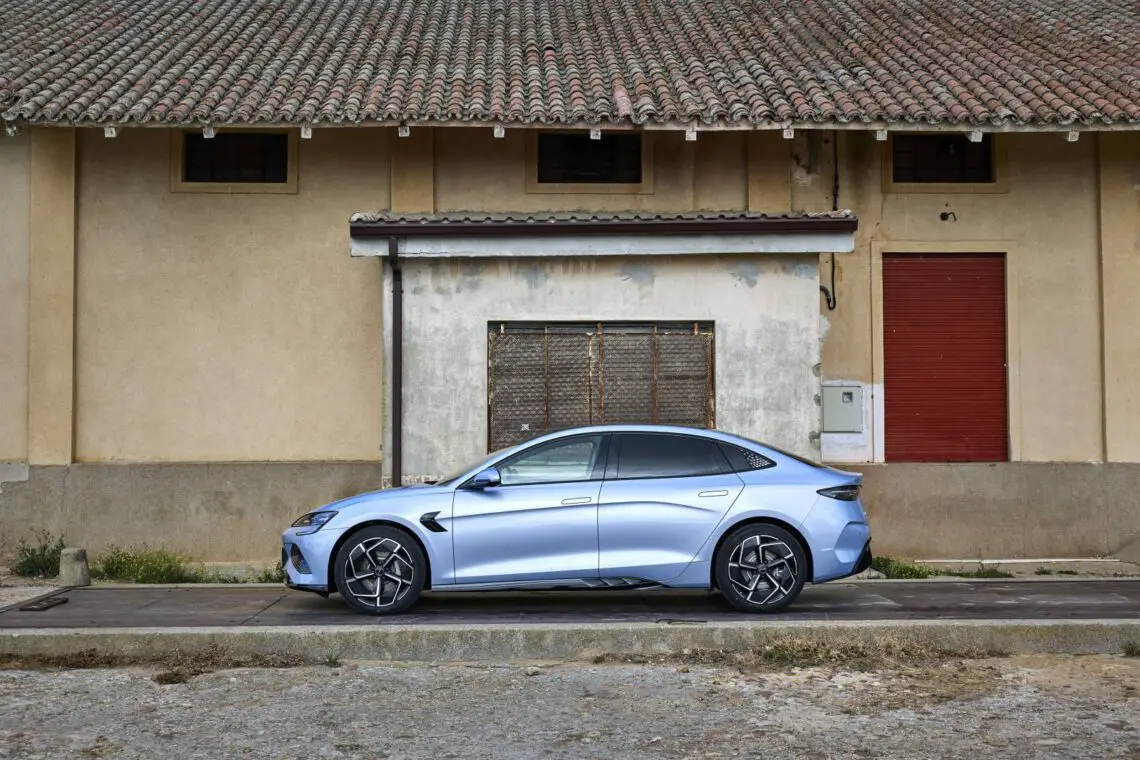 3.8S
The Seal looks smooth and it is. The entry-level – the rear-wheel-drive version – already boasts 313 horsepower. The AWD version tops that off with 530 horsepower. In just 3.8 seconds it shoots from standstill to 100 km/h. Nice detail: on the Seal's butt it says "3.8S" under the model designation.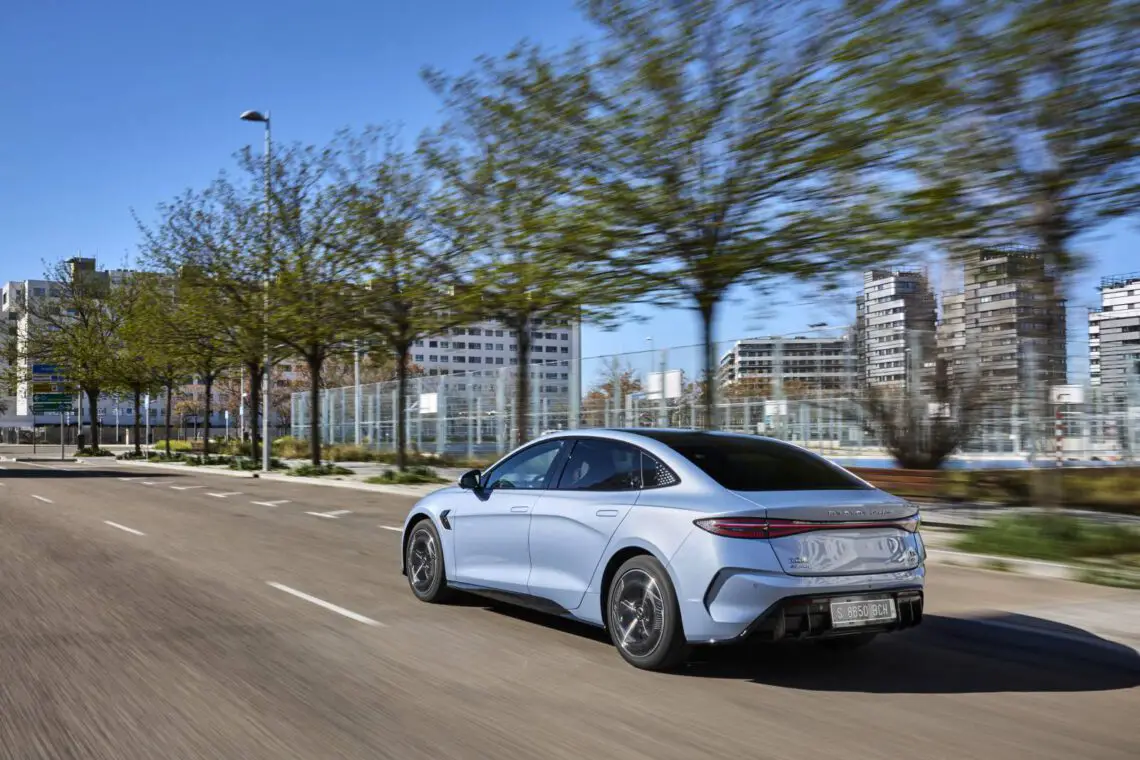 Prices
The market launch of the BYD SEAL is scheduled for this fall. Each model comes with a 6-year general warranty and an 8-year powertrain and battery warranty. In addition, warranty is vehicle-specific and thus transferable.
Two versions are available: the Design RWD and Exellence AWD. Consumer prices in a row:
BYD SEAL Design RWD € 47,990 (additional tax rate from € 263/month)
BYD SEAL Excellence AWD € 50,990 (additional tax rate from € 283/month)
Knowing more? Then watch our first introduction to the BYD Seal in the video below: