These 30 new cars will hit the Dutch market in 2024
Audi Q6 e-tron
The Audi Q6 e-tron is the first electrically powered Audi on the new PPE platform. PPE stands for Premium Platform Electric and is the basis for several EV models within the Volkswagen Group. A unique feature of the Q6 e-tron is that the model gets second-generation digital OLED technology, a new form of smart lighting.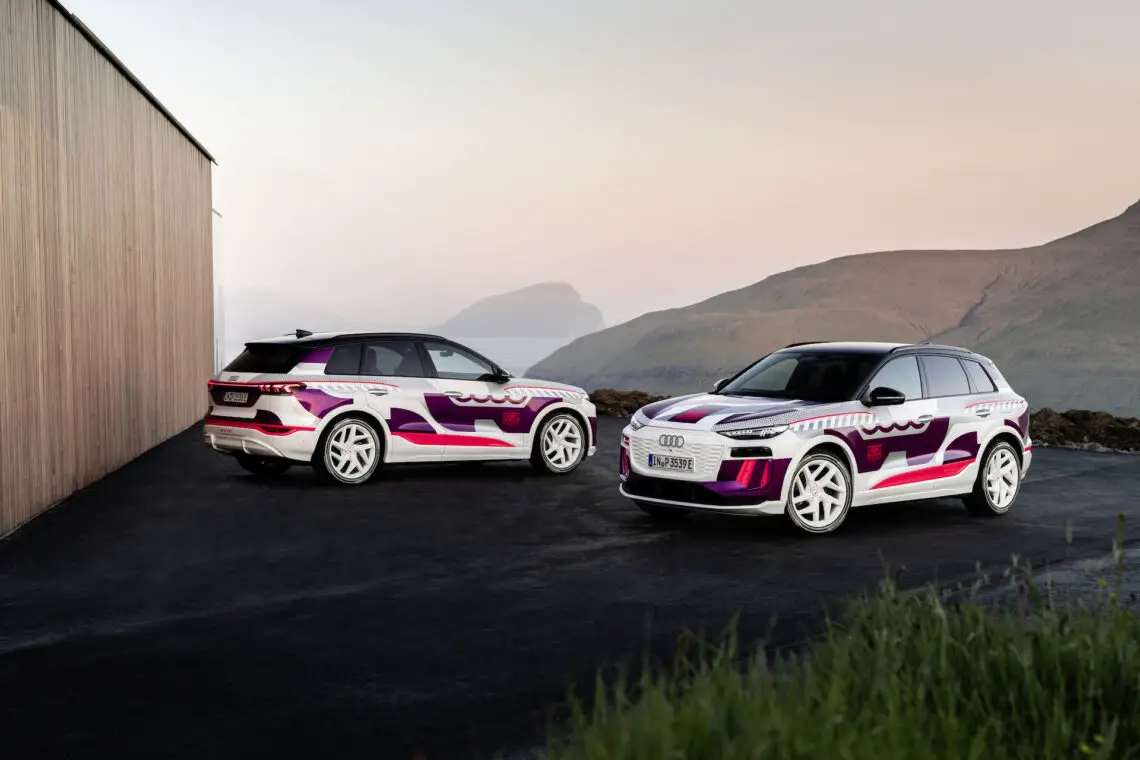 Audi A6 e-tron
The Audi A6 family will be all-electric. The all-electric Audi A6 Avant e-tron Concept previews the future electric-powered Audi A6 family. This A6 is also on the PPE platform. A few quick numbers: up to 700 kilometers of driving range and fast charging at 270 kW.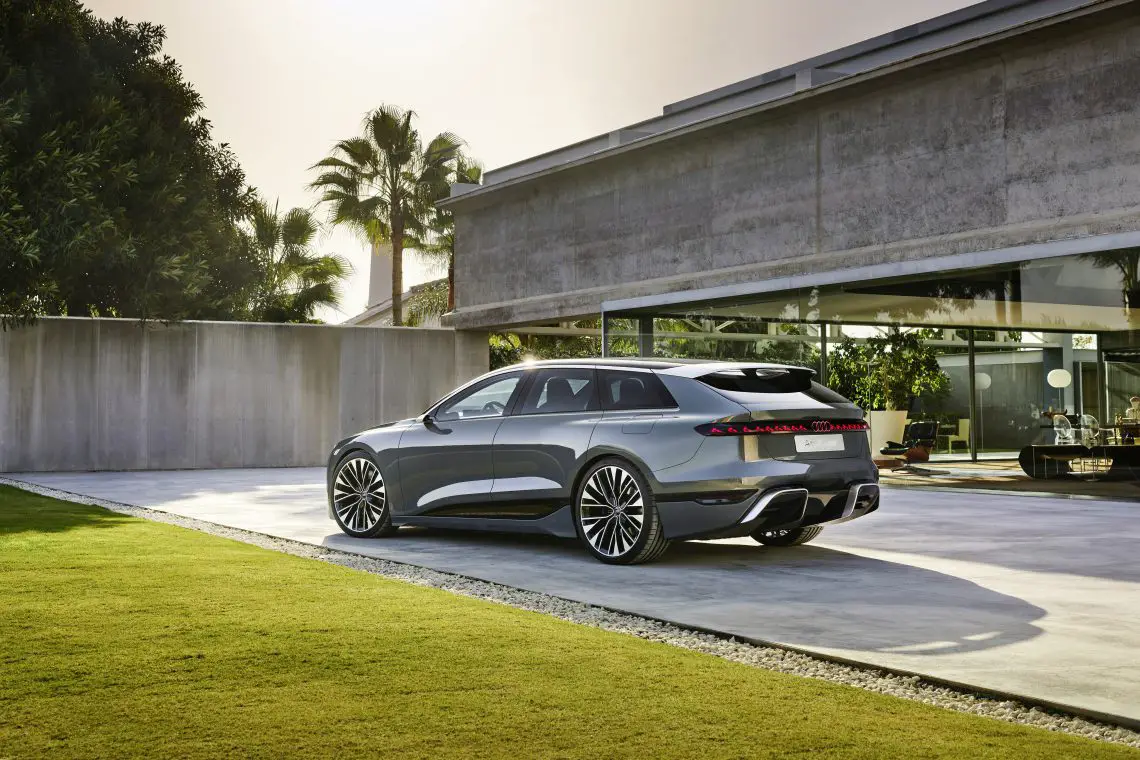 BMW iX2
For the first time, BMW is coming out with an electric X2. BMW kicks off in 2024 with the iX2 xDrive30 with a system output of 313 hp and a range of up to 449 kilometers.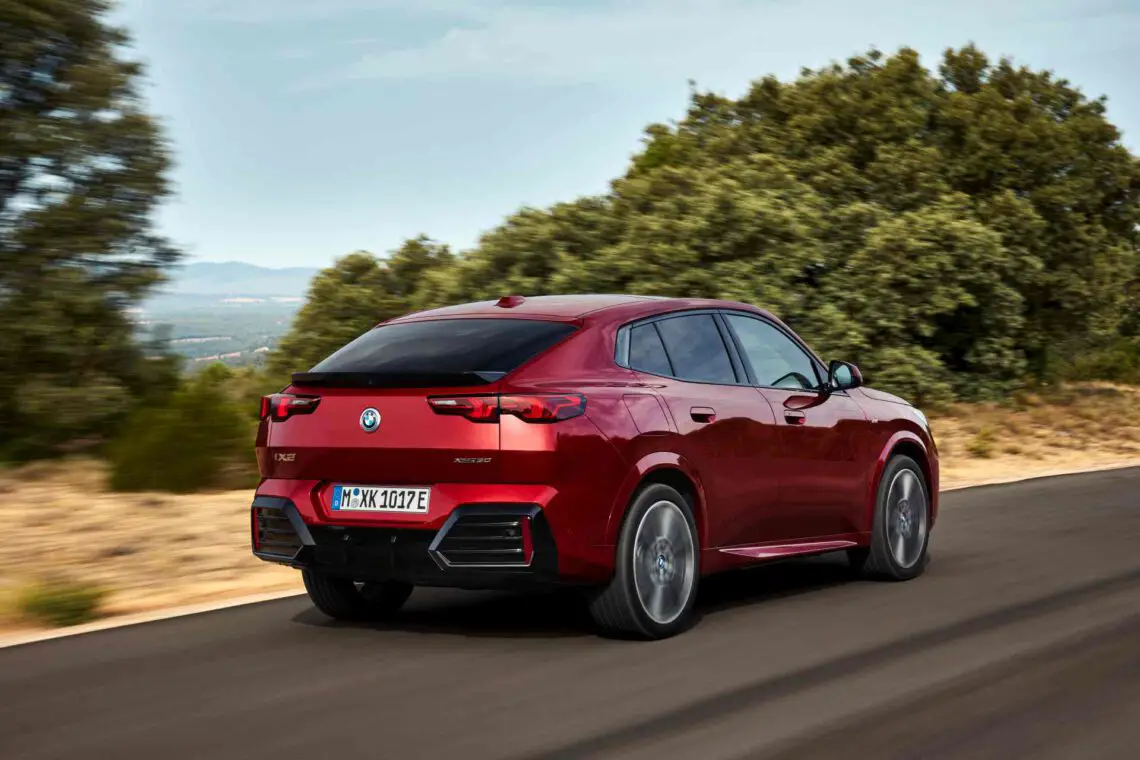 Citroën C3/e-C3
This new generation Citroën C3 should make electric driving accessible to a larger group of people. In 2024, the more powerful variant with 44 kWh battery and 320 kilometers of driving range will debut. Cost? Less than 25 grand. During 2025, it will also enter the market with a range of 200 kilometers.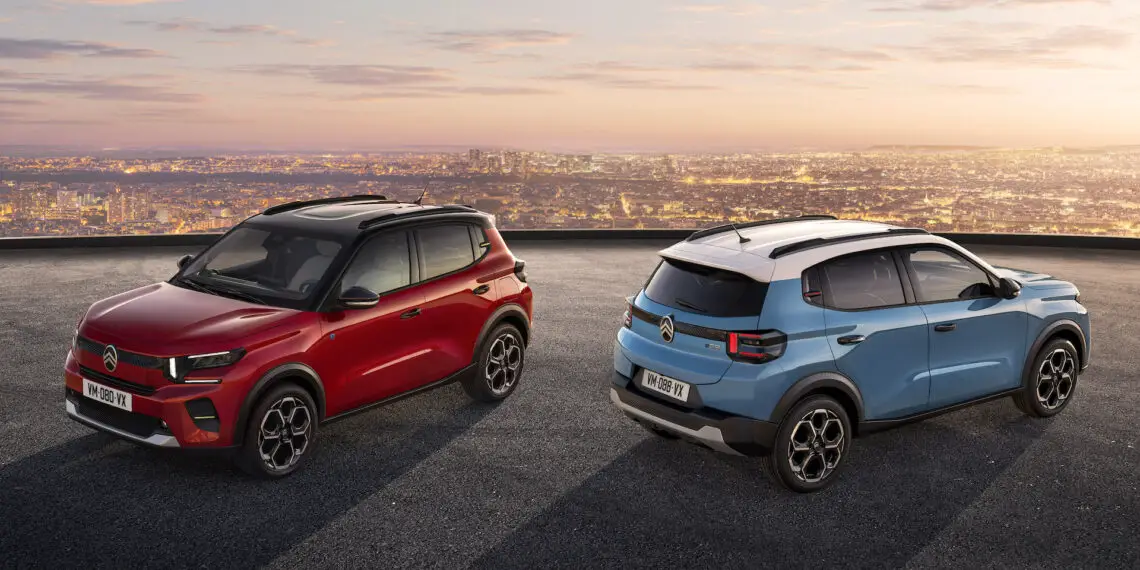 Cupra Tavascan
After the Born, the Tavascan is Cupra's second 100% electric model. The new Cupra Tavascan sits on the MEB platform and offers a choice of two powertrains. The version with 210 kW (286 hp) of electric motor has rear-wheel drive. The top model is the Tavascan VZ, with all-wheel drive thanks to separate electric motors on the front and rear axles. The system power of the VZ is 250 kW (340 hp).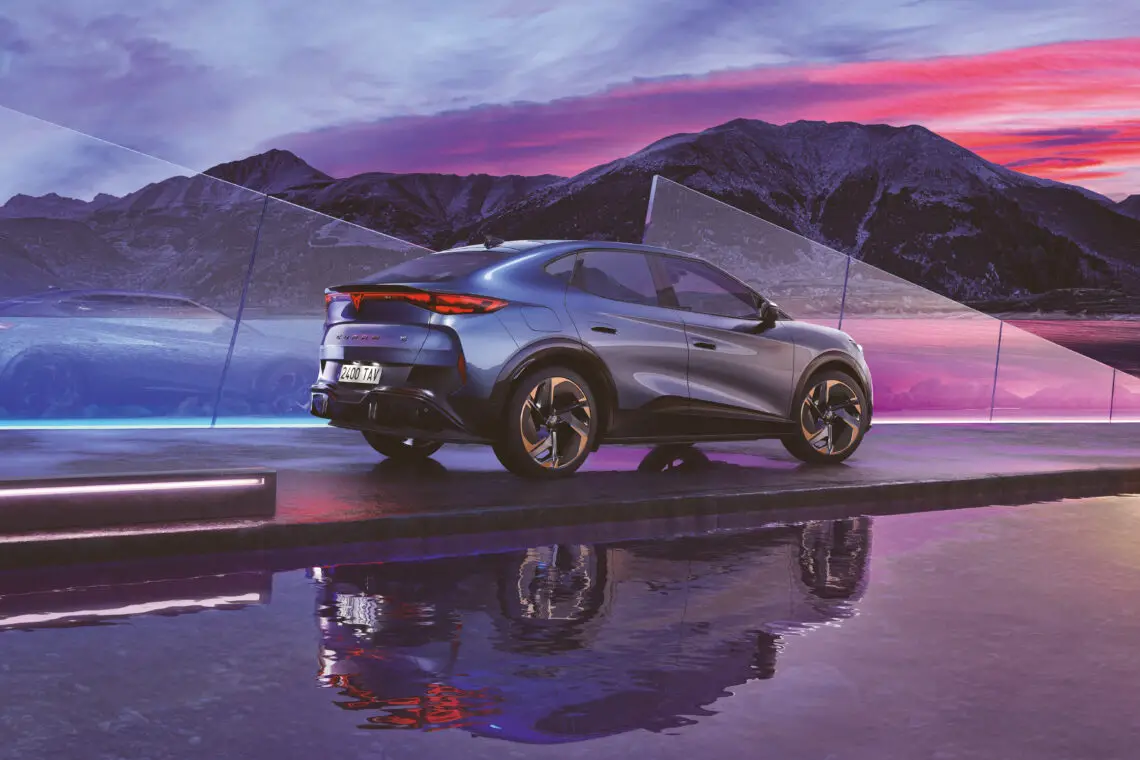 Fiat 600e
After the Fiat 500e, the Fiat 600e will enter the market during 2024. It shares its technology with the Opel Mokka Electric and Peugeot e-2008. Thanks to a 54 kWh battery, a range of up to 400 kilometers is possible.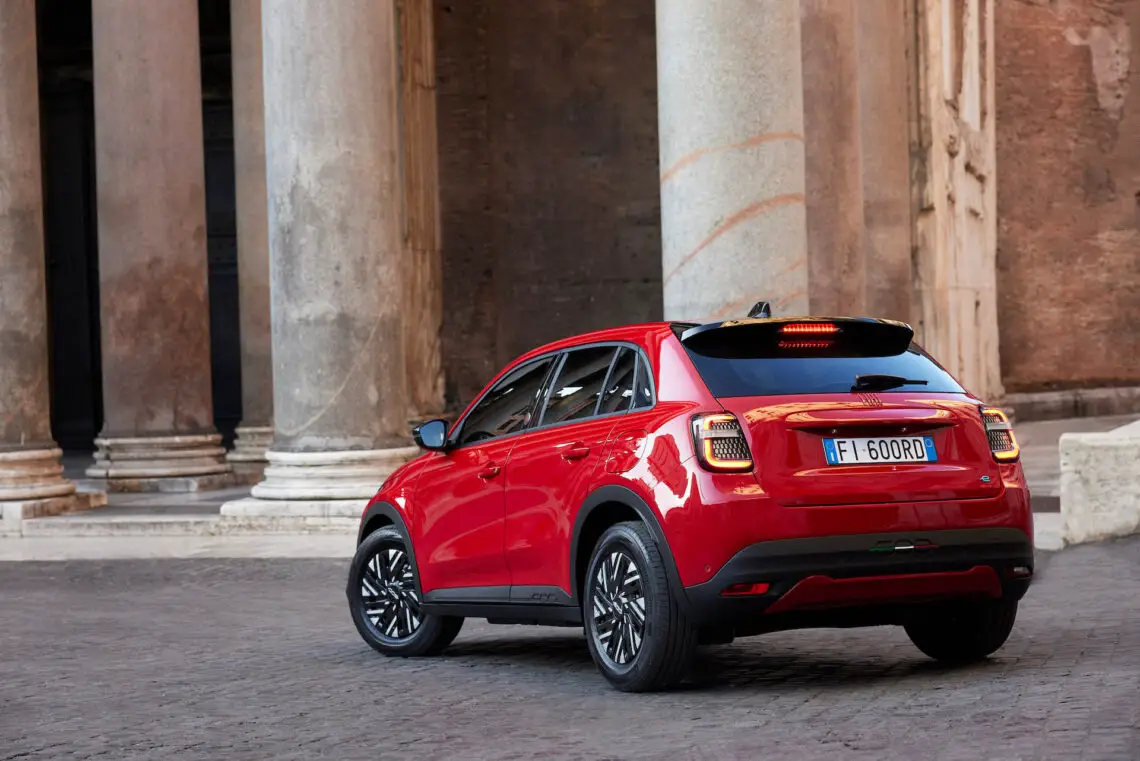 Fiat Panda successor? (Centoventi)
Fiat is likely to unveil the successor to the Fiat Panda on July 11, 2024 – when the brand celebrates its 125th anniversary. The model will have features of the Fiat Centoventi concept car. We are extremely curious.
Ford Explorer
Delivery of the Ford Explorer, an all-electric SUV, will begin in 2024. The model underscores Ford's ambitions to offer exclusively electric passenger cars starting in 2030. The all-new Explorer seats five on two rows of seats. Ford positions the battery-electric Explorer below the Mustang Mach-e in the lineup.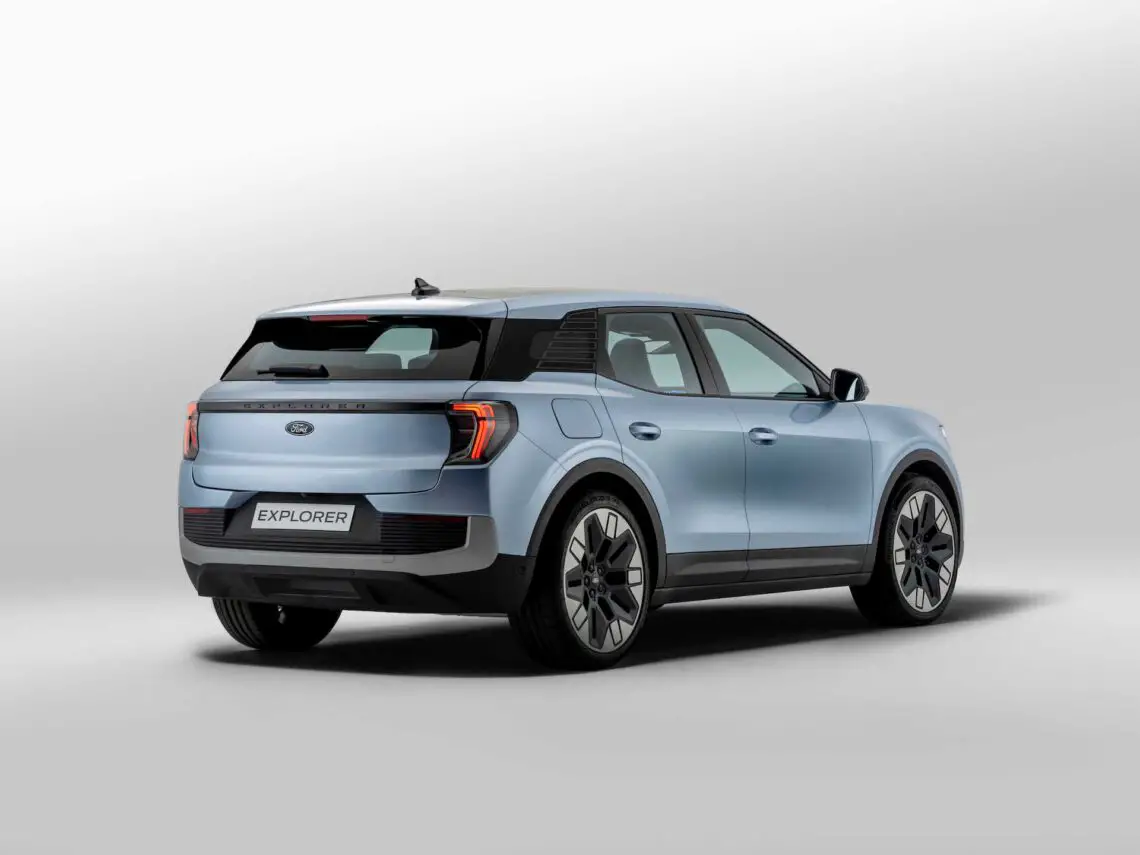 Mustang Mach-E Rally
The Ford Mustang Mach-E Rally is Ford's first electric car inspired by rallying. The performance SUV has a tuned version of the Mustang Mach-E GT's powertrain with a system torque of as much as 880 Nm. The suspension is 20 millimeters higher than the Mach-E GT. Furthermore, this Rally version is equipped with specially tuned springs, MagneRide shock absorbers and brakes from Brembo.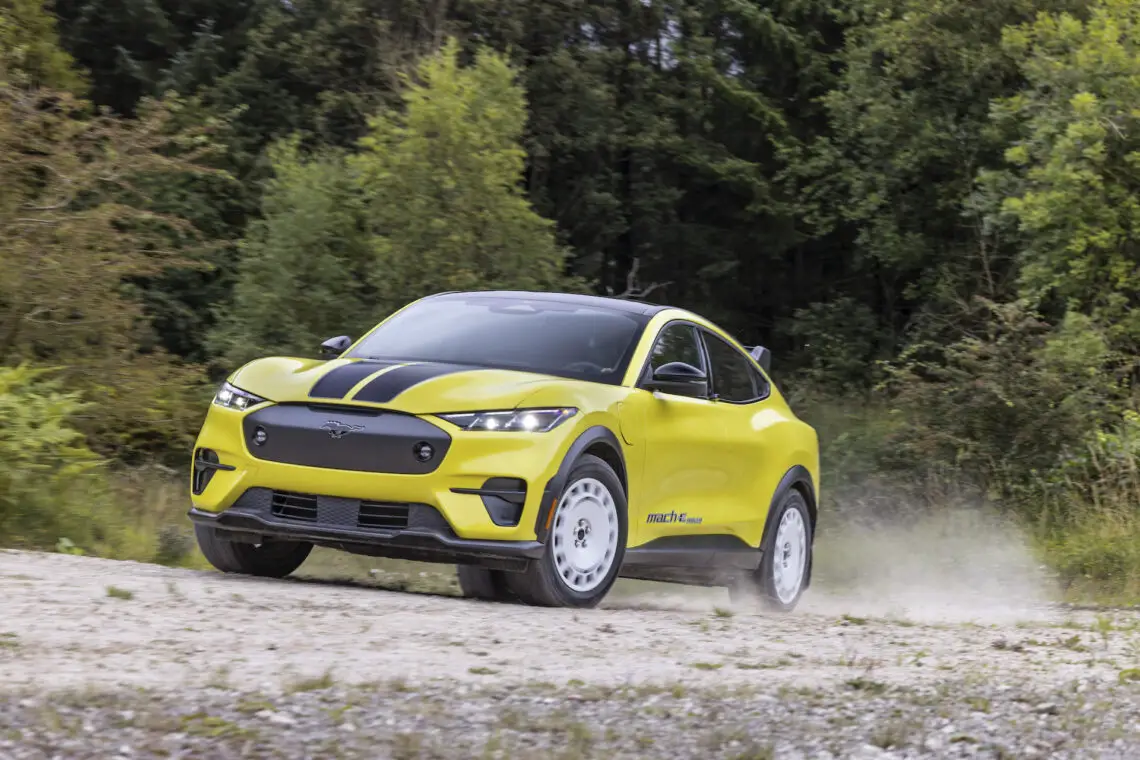 Hyundai Santa Fe
The long wait for the Hyundai Santa Fe is finally over in 2024. In Europe, we get two powertrain options, a 1.6 Hybrid and a 1.6 Plug-in Hybrid. The design of the new Santa Fe is especially striking. Very angular and modern.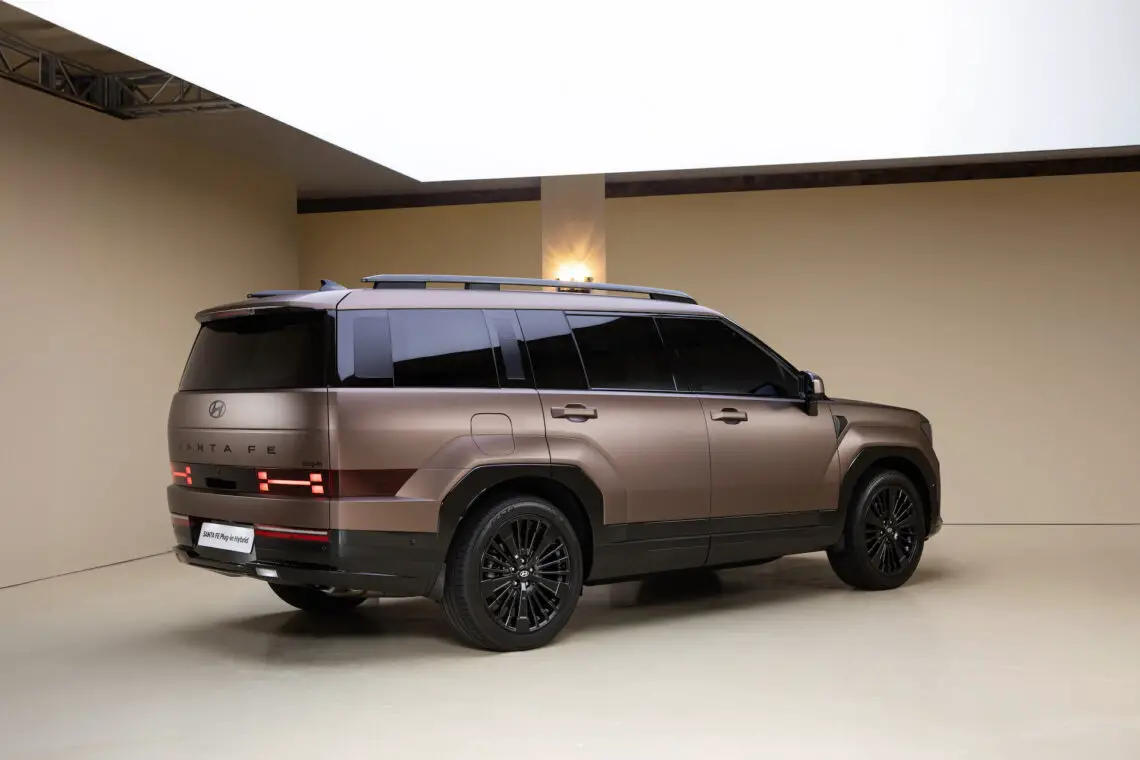 Kia Picanto
One of Holland's most popular cars gets an extensive facelift. We're talking about the Kia Picanto. A new muzzle, new colors and an upgraded interior are the features. The 1.0-liter turbocharged gasoline engine must make way. It comes only with an unblown three-cylinder.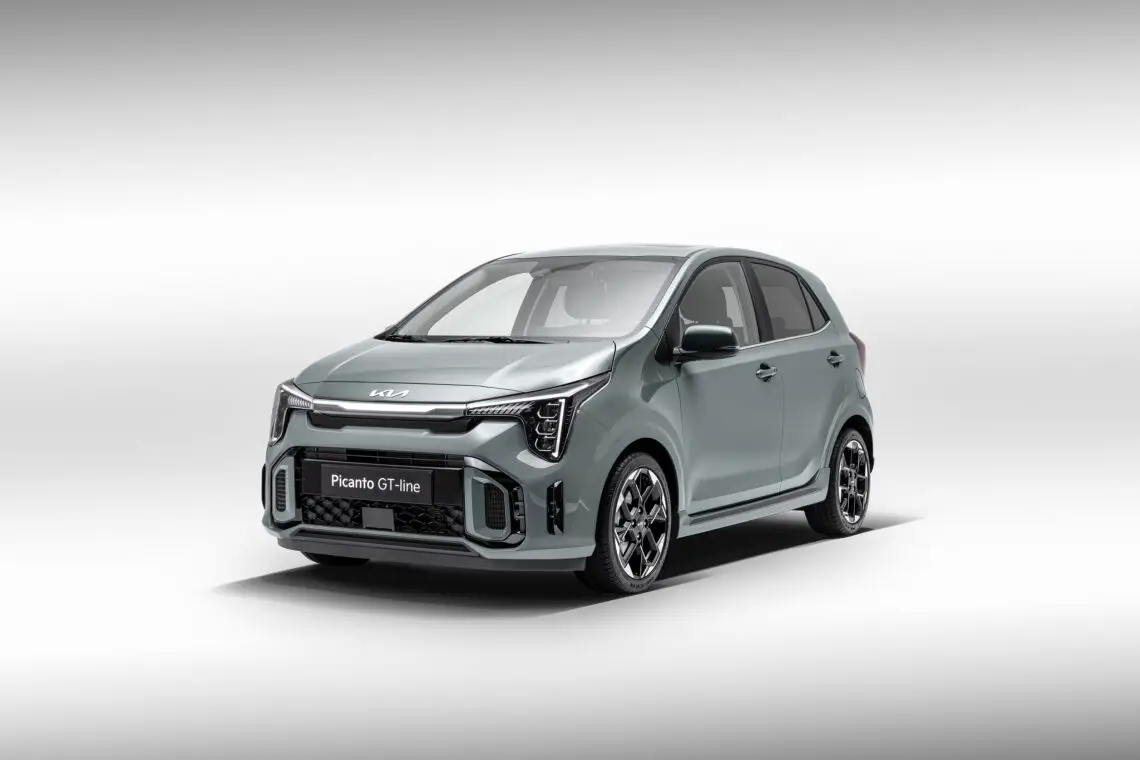 Kia EV9
Looking for a large electric SUV? Then the Kia EV9 may be the car for you. The SUV offers up to seven seats, the range is up to 573 kilometers and you can charge 250 kilometers in 15 minutes. A very interesting EV. Check out the review on our YouTube channel!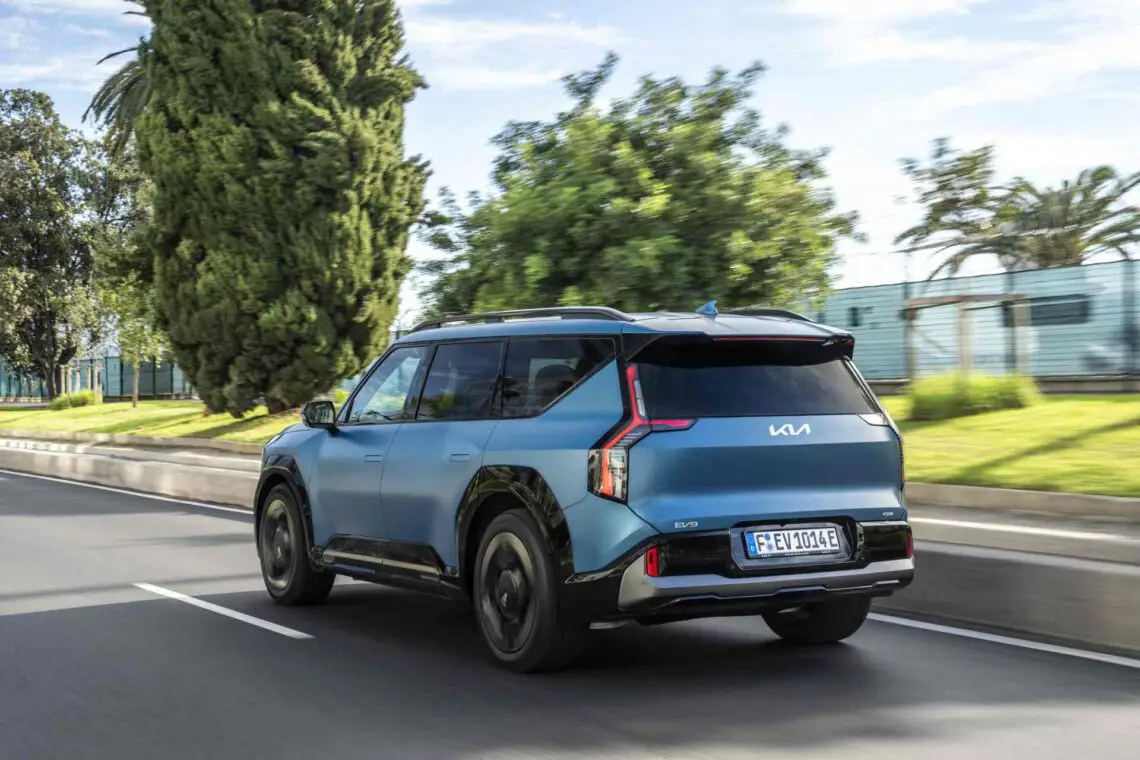 Lexus LBX
Lexus is getting another compact model in the form of the LBX. Not electric, but a hybrid. The LBX Hybrid has an output of 136 hp. Lexus offers remarkable luxury in this compact crossover.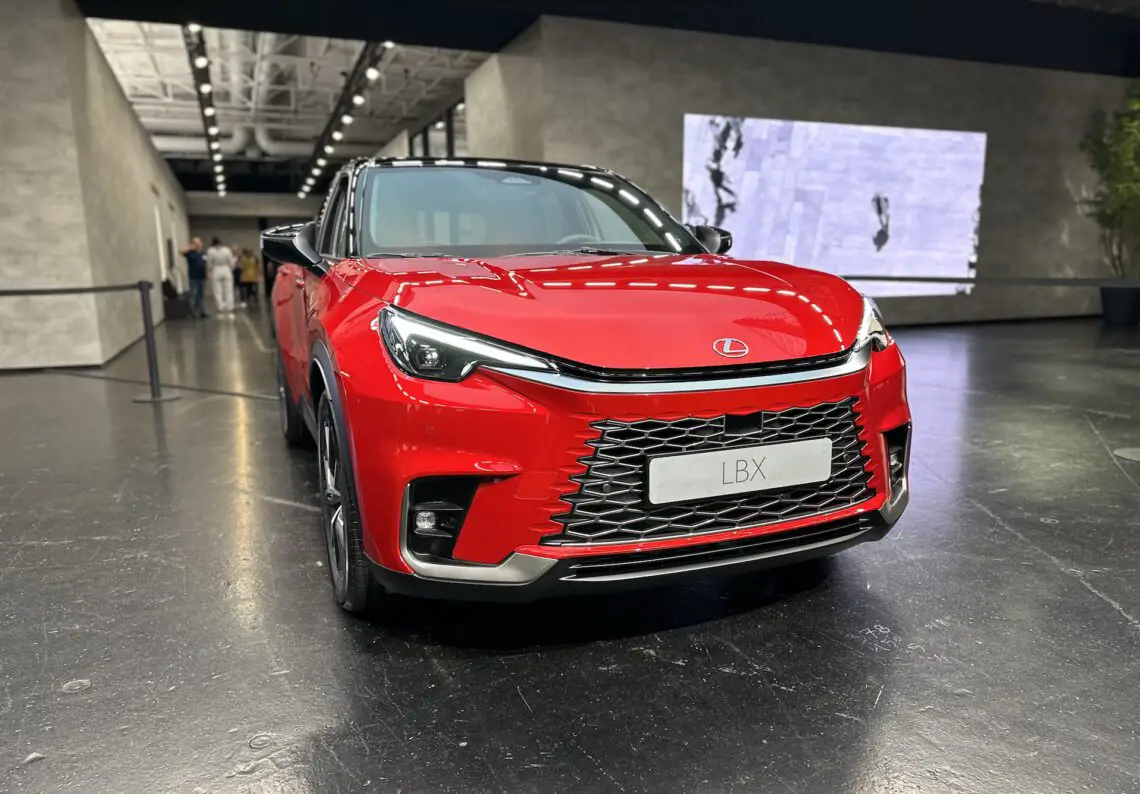 Lotus Emeya
A Lotus kicking the shins of the Porsche Taycan and Audi e-Tron GT? This is the Lotus Emeya, a hyper-GT as Lotus itself calls it. Some quick numbers: 905 hp, 0 to 100 in 2.78 seconds and a top speed of 256 km/h. Not a lightweight, but incredibly fast.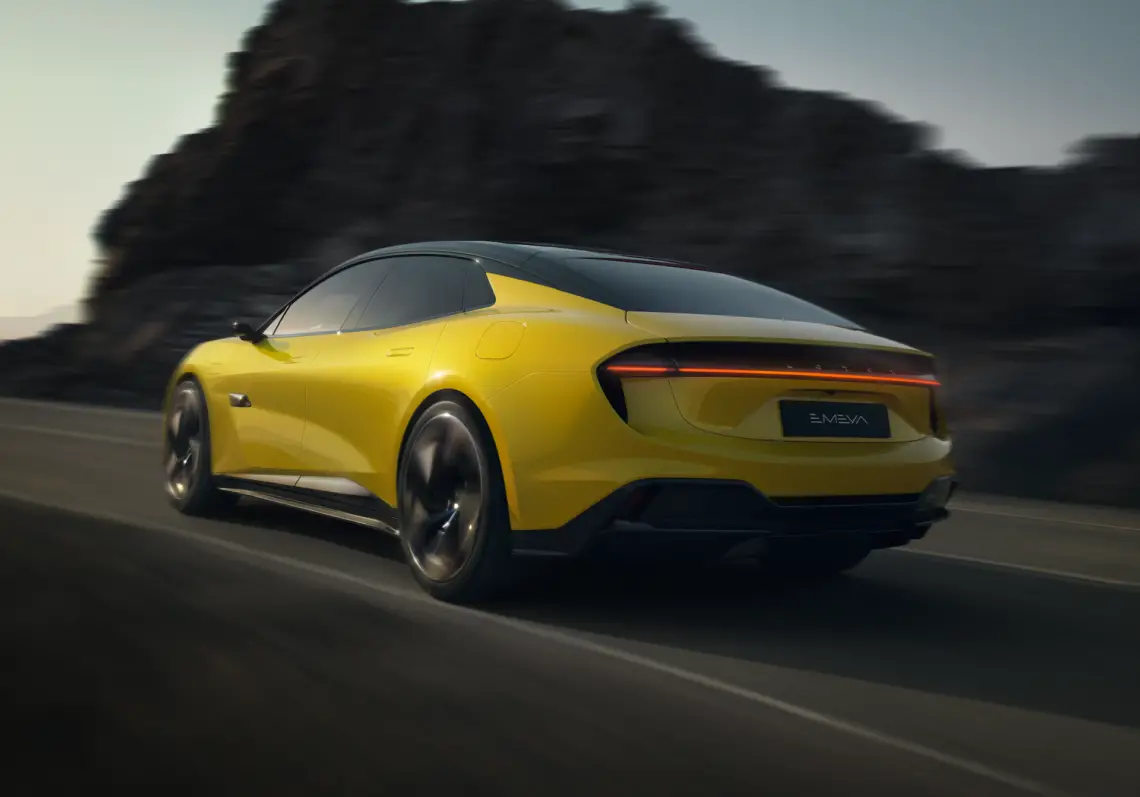 Mercedes-Benz CLE Coupe
Mercedes-Benz says goodbye to the C-Class Coupe and E-Class Coupe. A model will take its place. That's the CLE Coupe. Delivery of this elegant Mercedes-Benz will begin in 2024.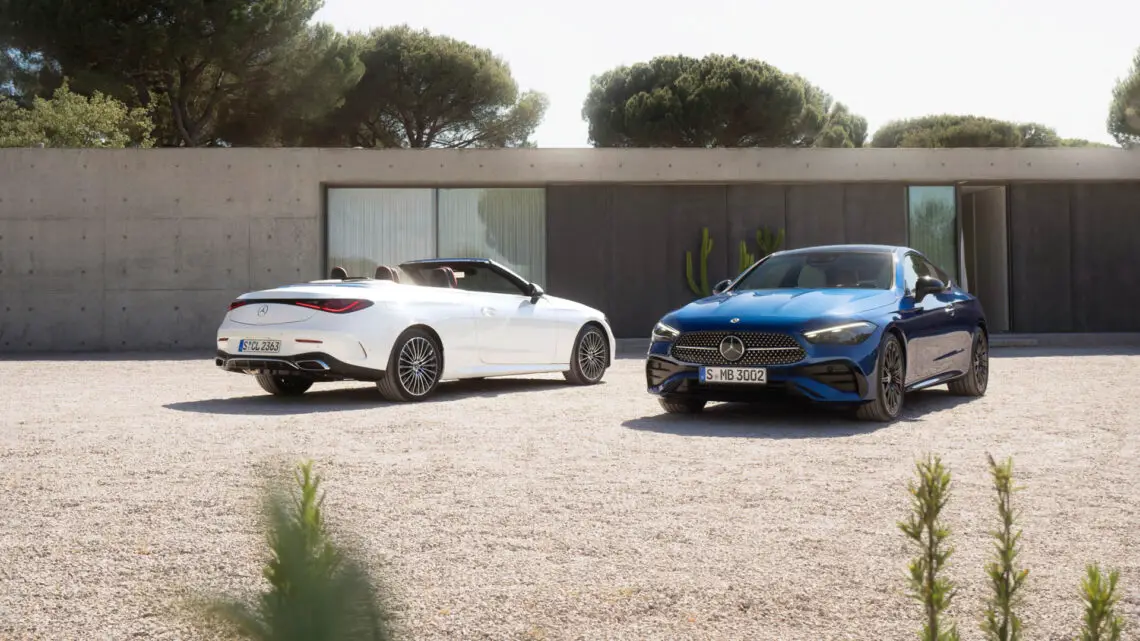 MG Cyberster
MG will start delivering an all-electric convertible during 2024: the Cyberster. An impressive car not only in terms of design, but also because of the butterfly doors! The Cyberster is the spiritual successor to the iconic MG B.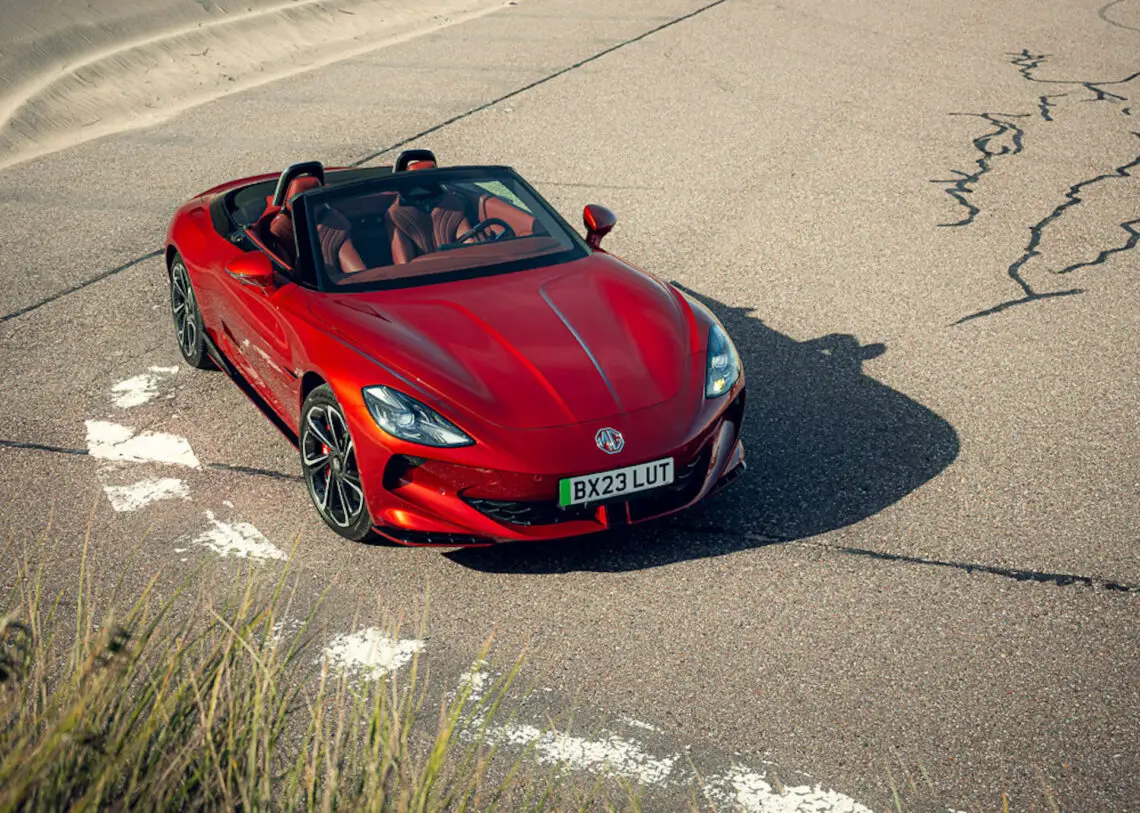 MINI Cooper
MINI will just be busy in 2024. The brand first introduces the all-electric MIN Cooper E and Cooper SE. Completely new with a longer driving range and more space. MINI opts for minimalism when it comes to design.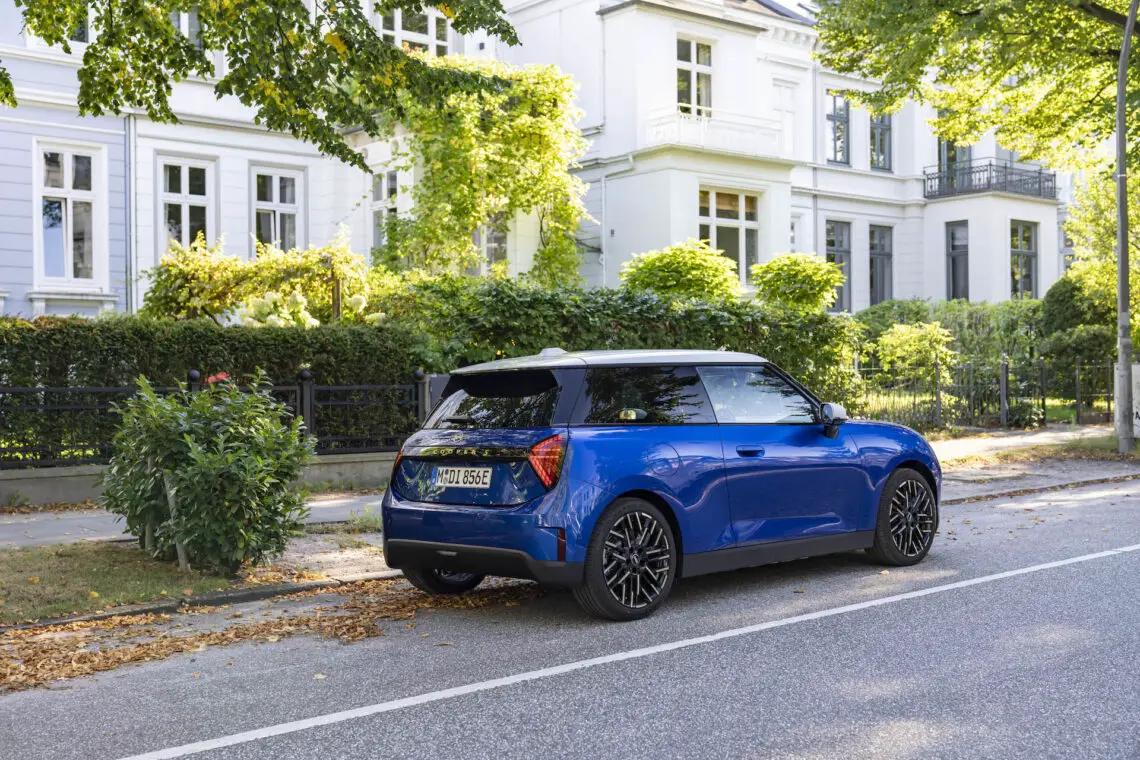 MINI Countryman
Also debuting in 2024 is the next-generation MINI Countryman, a substantial car for MINI. The Countryman also comes with an all-electric powertrain. There will also be a sporty John Cooper Works version. One of the highlights is a completely new infotainment system with circular OLED display.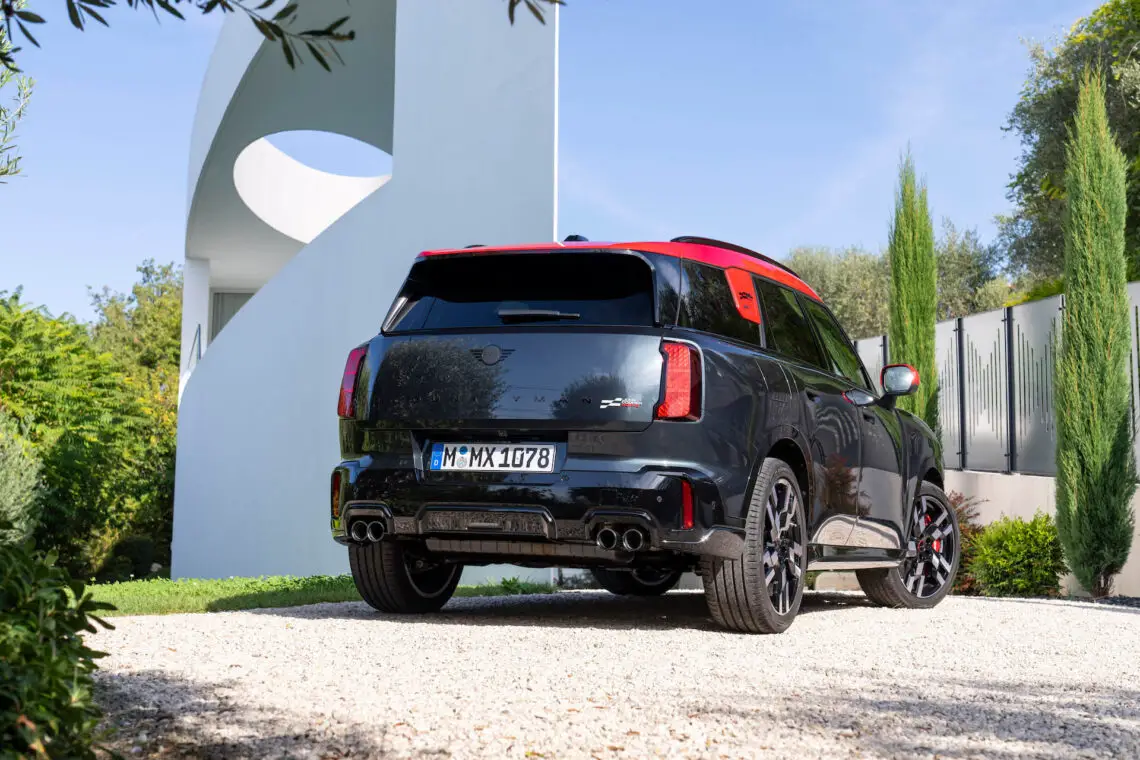 Peugeot e-3008
One of most important new Peugeot models in years: the e-3008. The car impresses with its specifications. The new Peugeot e-3008 is the first model to feature Stellantis' brand new STLA Medium platform, which also forms the basis of Stellantis' future electric vehicles. It comes as Single Motor and Dual Motor with 525 km driving range and as Long Range with a range of 700 km.
Renault Scenic E-Tech Electric
Equally interesting is the new Renault Scenic E-Tech Electric. No longer an MPV, but an SUV. The base version has a range of 420 kilometers according to the WLTP test standard. The top model with 220 hp can, on paper, drive 620 kilometers on a full charge of electricity.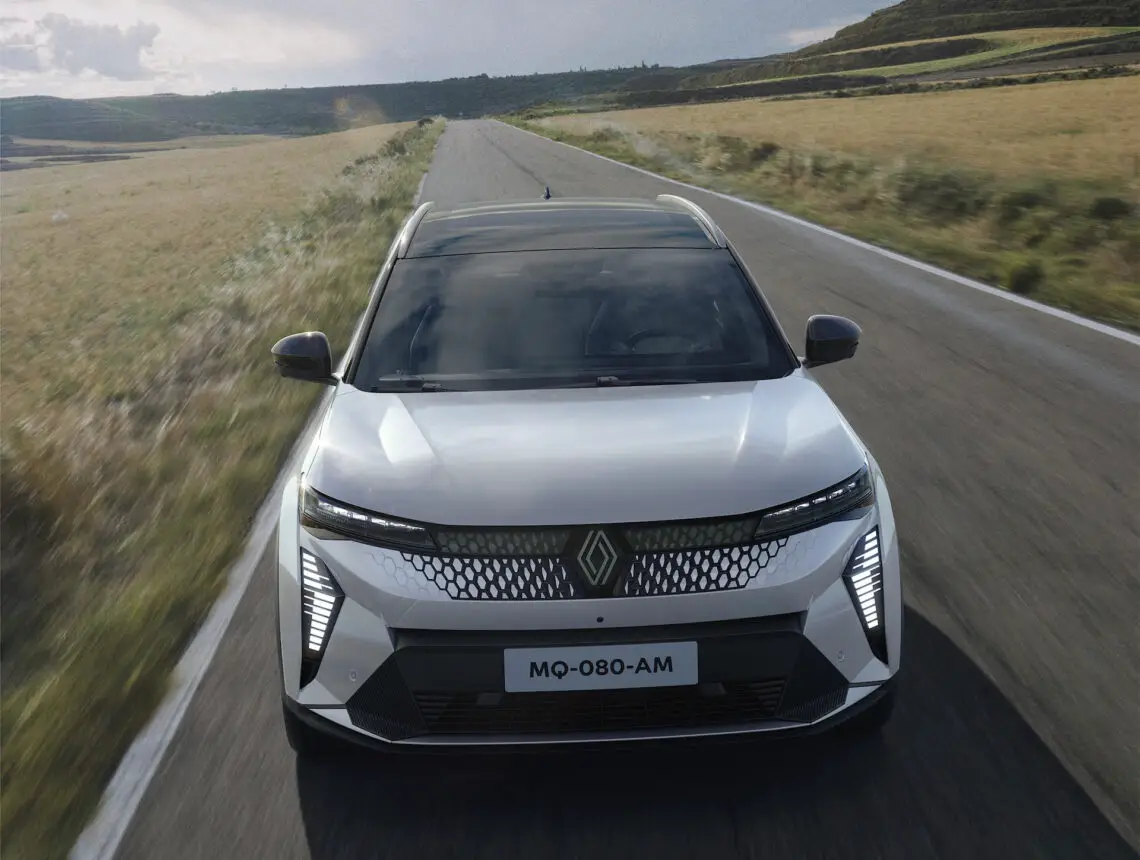 Renault 5
Fans of the Renault 5 had better pay attention, because the Renault 5 will return in 2024! This historically sound electric hatchback also has design features of the original 5. There will also be an Alpine version of it.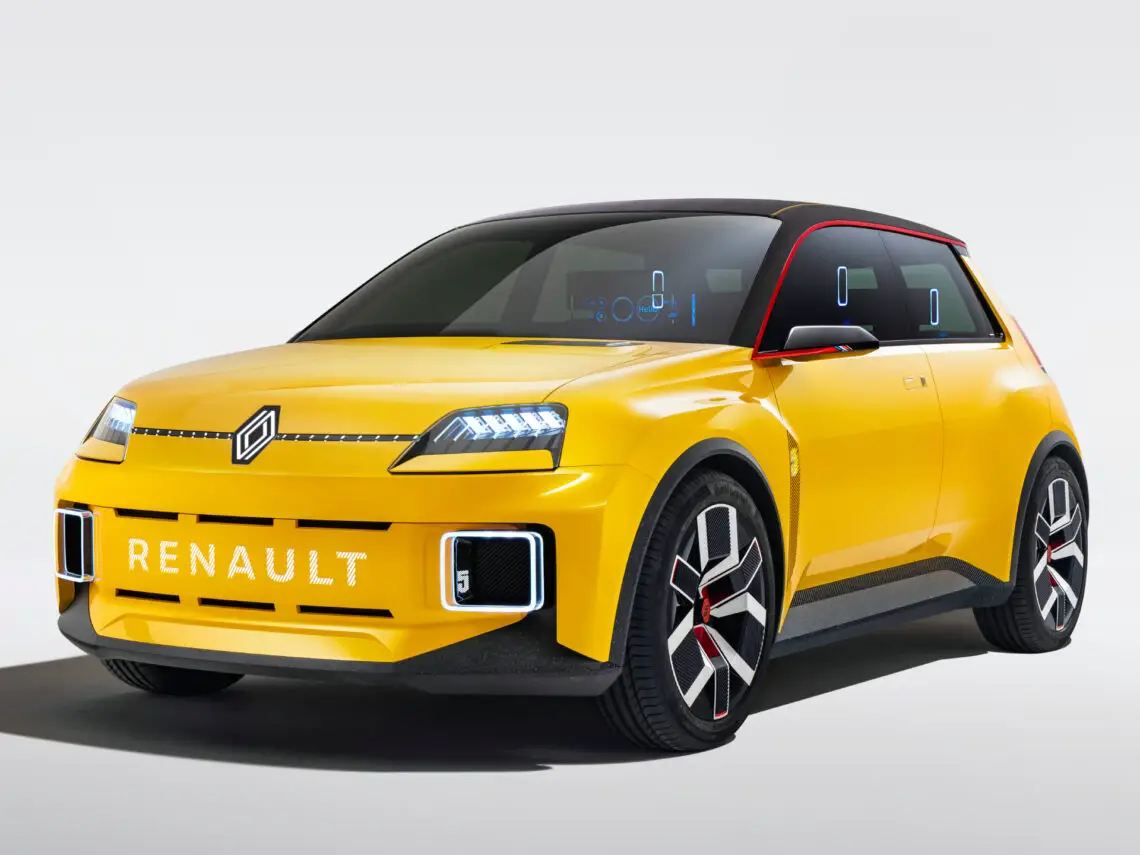 Skoda Superb
It may be a little bigger again. The new generation Skoda Superb is even more spacious than before. It also comes as a plug-in hybrid with an electric driving range of up to 100 kilometers. There is a choice of a hatchback or a spacious Combi.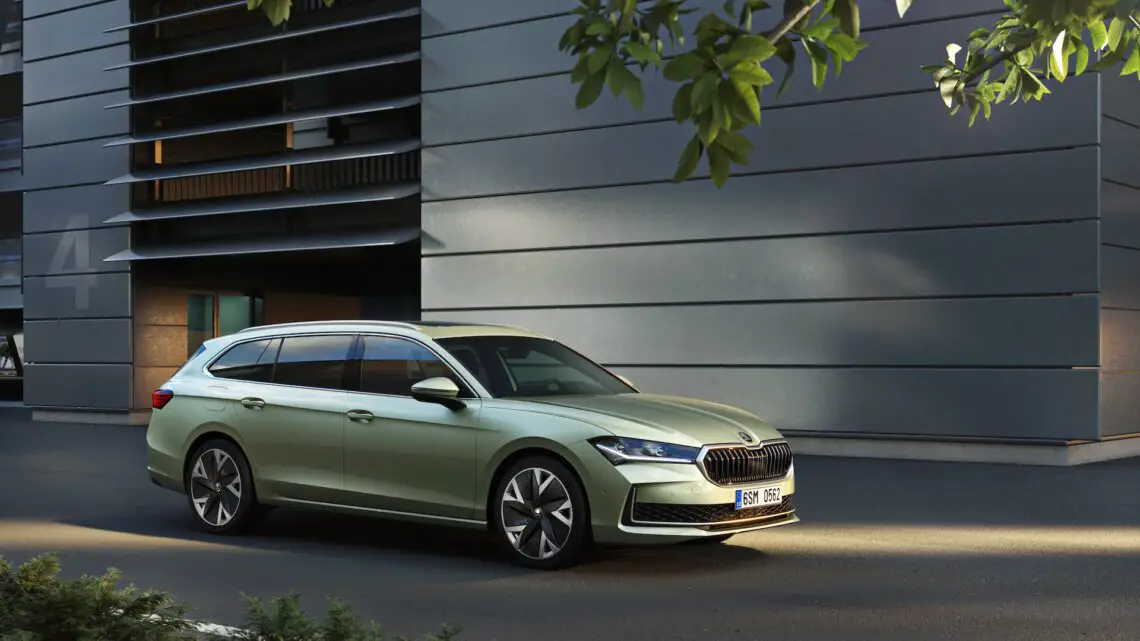 Skoda Kodiaq
The new Skoda Kodiaq also appears as a plug-in hybrid, also with 100 kilometers of electric driving range. In addition, the new Skoda Kodiaq also comes with mild-hybrid technology. The PHEV comes only with five seats. Do you want seven seats? Then opt for the mild-hybrid.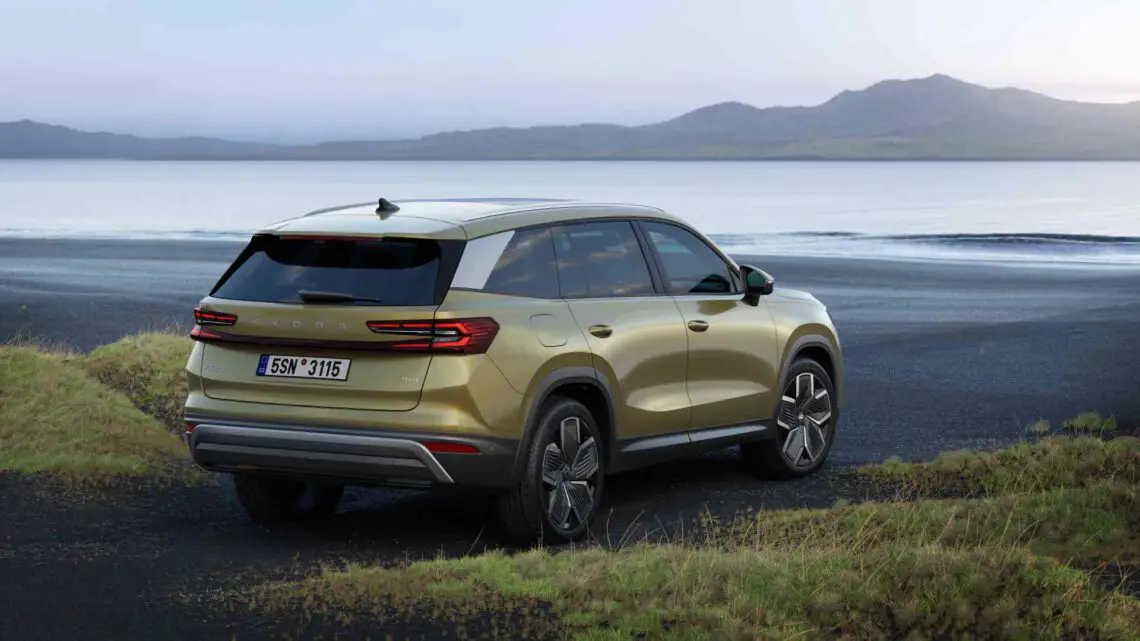 Suzuki Swift
In 2024, it is time for a new generation Suzuki Swift. The car gets more luxury and a hybrid powertrain. In terms of design, the new Swift is an evolution from the current model that has been on the market since March 2017.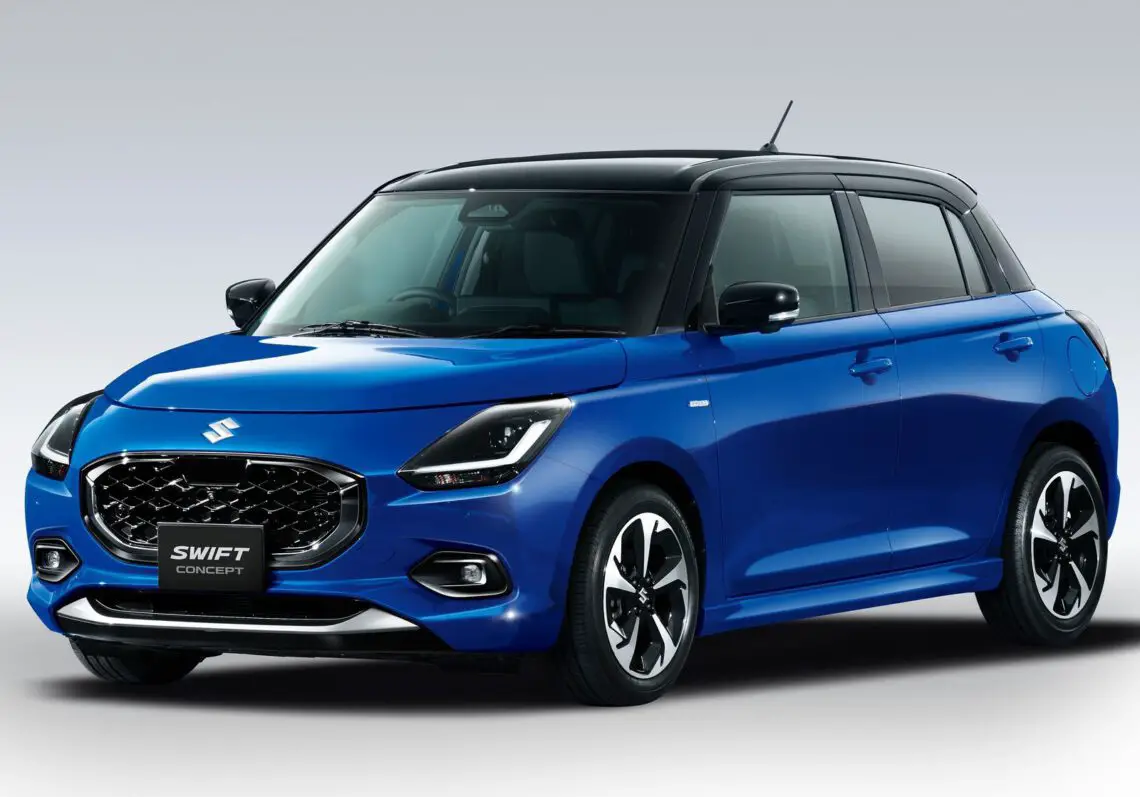 Toyota C-HR
Pretty striking isn't it? The new Toyota C-HR is a bold creation. It comes to the Netherlands with three electrified powertrains: a 1.8- and 2.0-liter Hybrid and a 2.0-liter Plug-in Hybrid Electric (PHEV). This plug-in hybrid has an output of as much as 223 hp.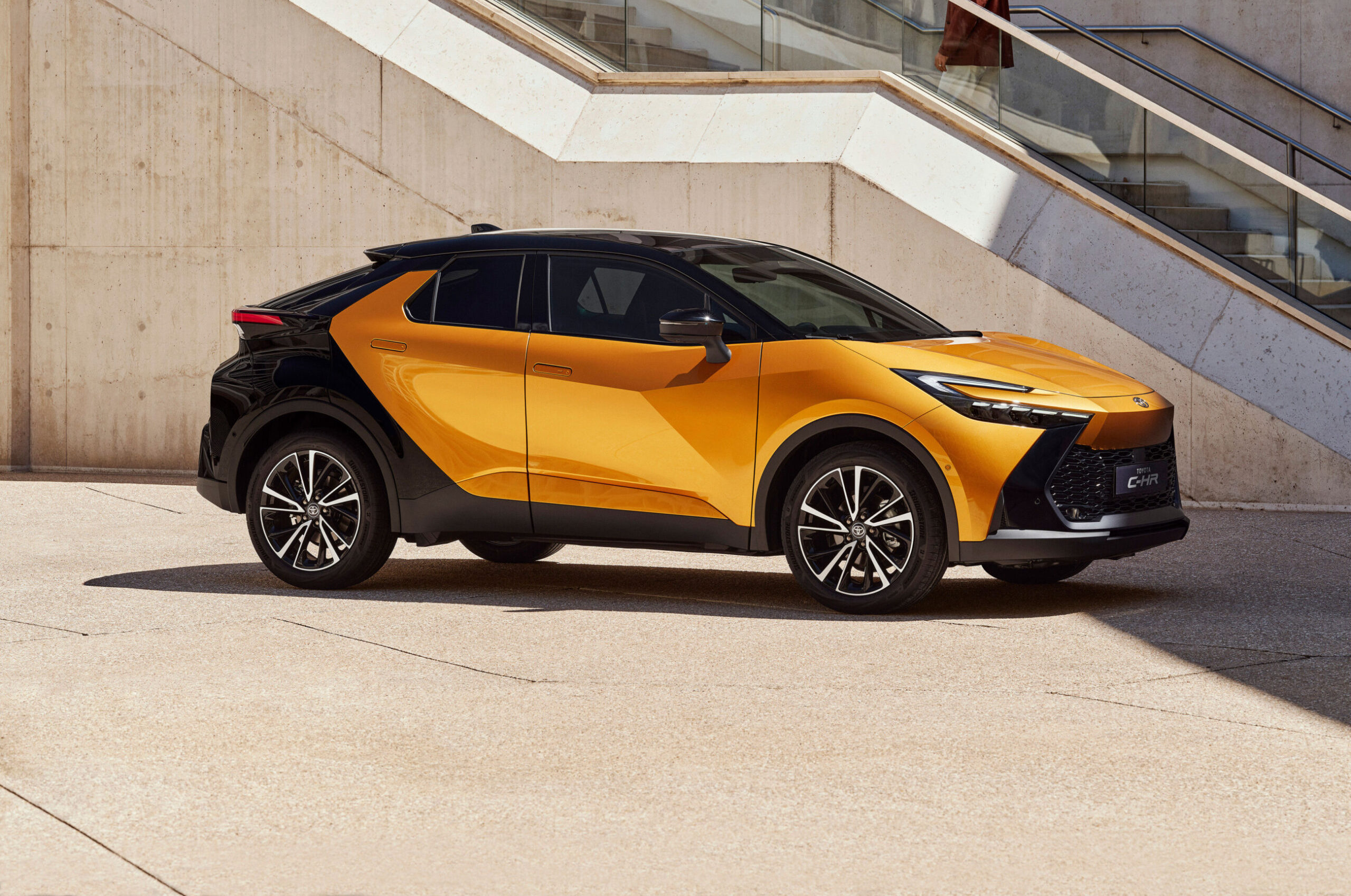 Toyota Land Cruiser
A Toyota of a totally different caliber is the new generation Land Cruiser. Completely new, nice and rugged and also historically designed. A mild-hybrid diesel will appear in 2025. In 2024, Toyota kicks off with a 2.8-liter diesel with 204 horsepower. It may tow up to 3,500 kilograms braked.
Volkswagen Tiguan
The new-generation Volkswagen Tiguan will also debut in 2024. It is again a bit smarter than before, more spacious and comes as a 130 and 150 hp mild-hybrid or as a 204 and 272 hp plug-in hybrid. The PHEV can travel up to about 100 kilometers fully electric.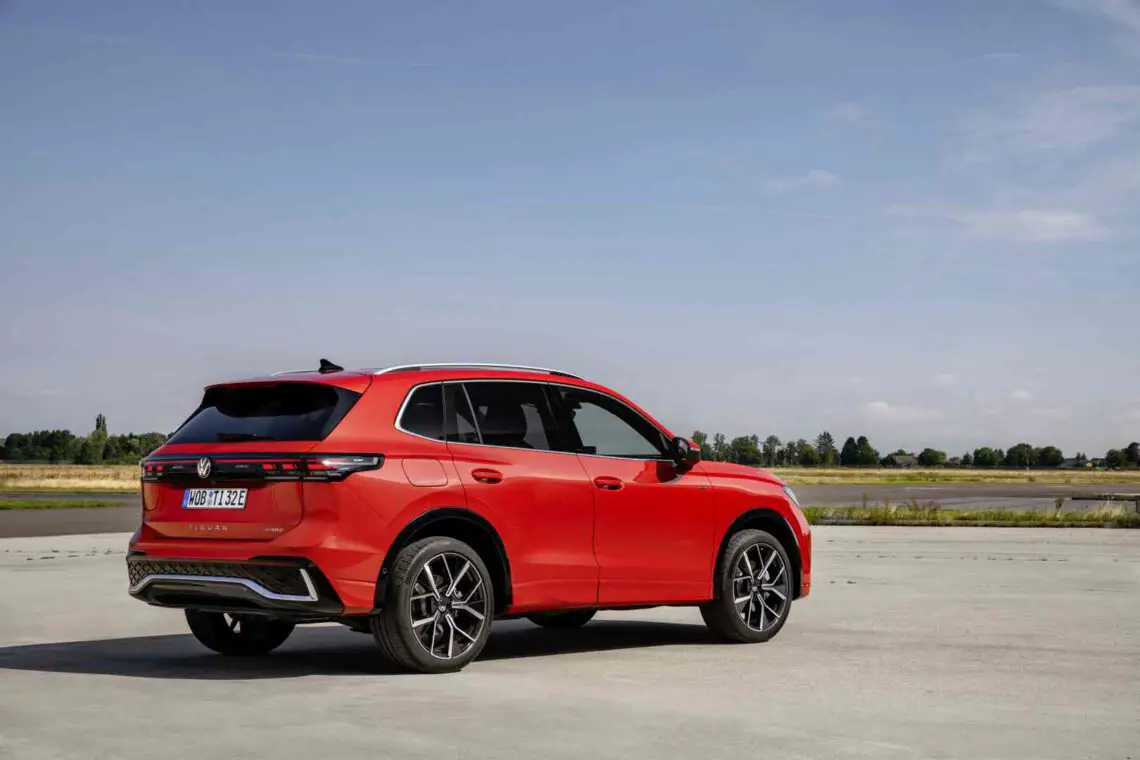 Volkswagen Passat
The ninth-generation Volkswagen Passat comes only as a Variant. This model is the first Volkswagen to be built on the new MQB Evo platform. Volkswagen delivers the new Passat Variant as two PHEV variants, so-called eHybrids. The base version has a system output of 204 hp and the top version has 272 hp. The EV range comes out to 100 kilometers.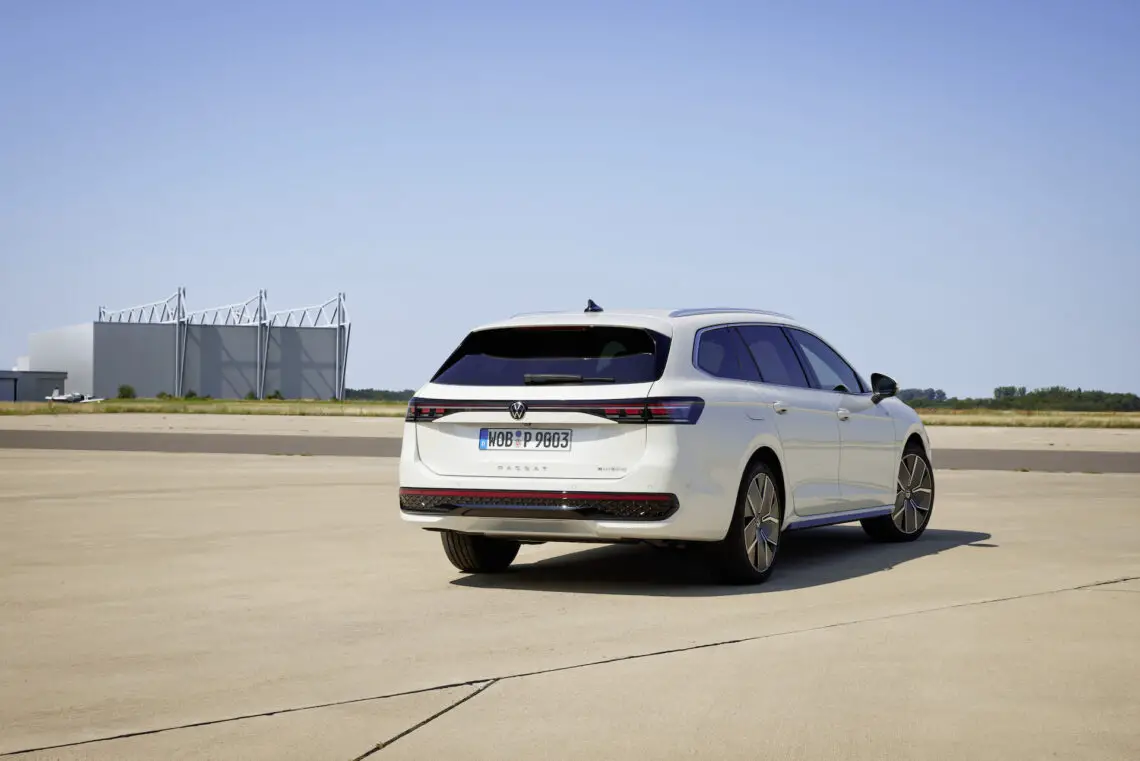 Volvo EX30
The most interesting new Volvo in years: this is the Volvo EX30. Fully electric and surprisingly accessible. It comes as a Single Motor with 272 hp and 344 kilometers of range, as a Single Motor Extended Range, also with 272 hp but with 480 kilometers of range and as a Twin Motor Performance with 428 hp and a driving range of 460 kilometers. During 2024, the EX30 will also be available as a Cross Country variant.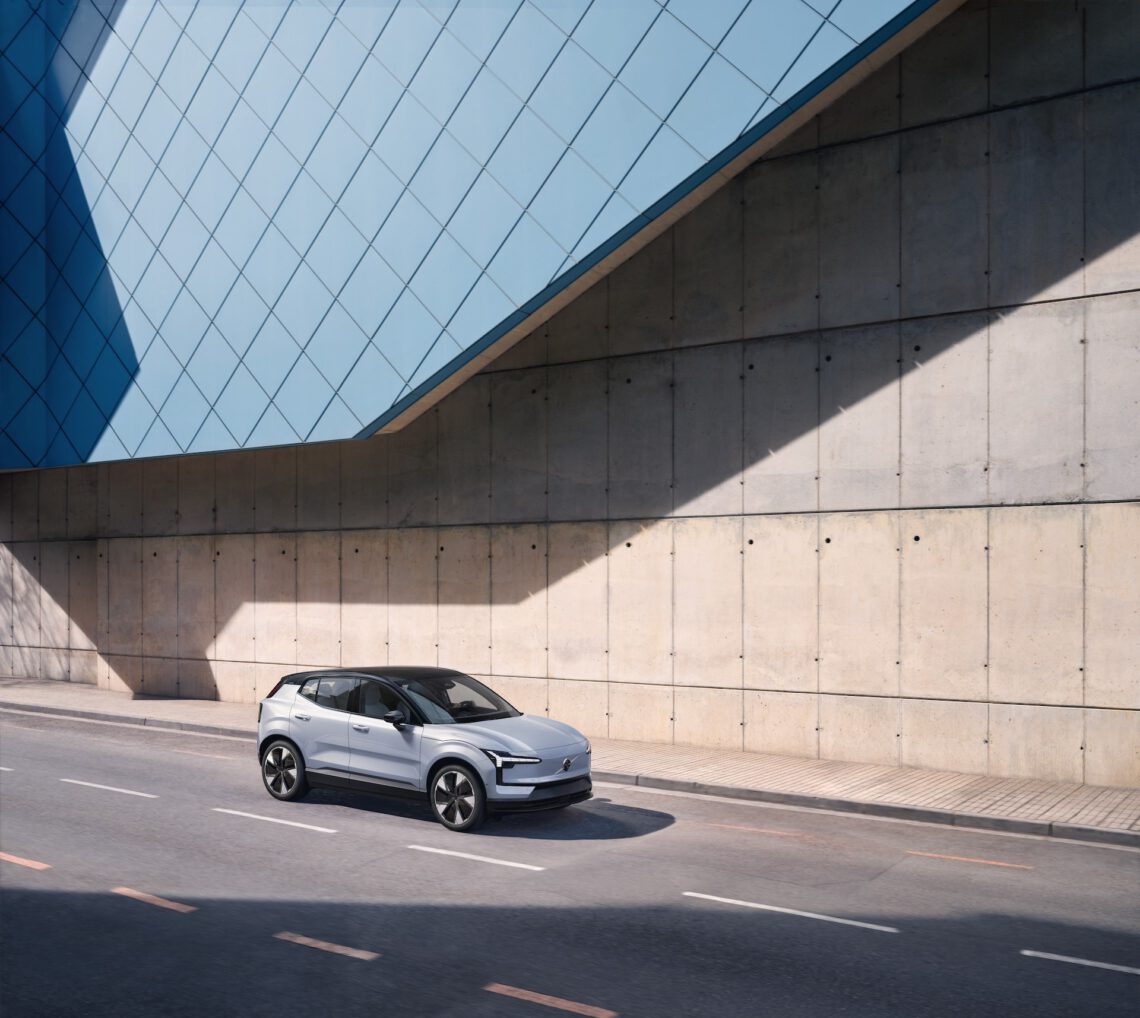 Volvo EX90
It took a while due to some software hick-ups, but delivery of the electric Volvo EX90 will finally start in 2024. The Single Motor is equipped with one electric motor on the rear axle with an output of 279 hp. Battery capacity is 104 kWh, good for a range of 580 kilometers. Volvo also supplies the model as a Twin Motor and as Twin Motor Performance.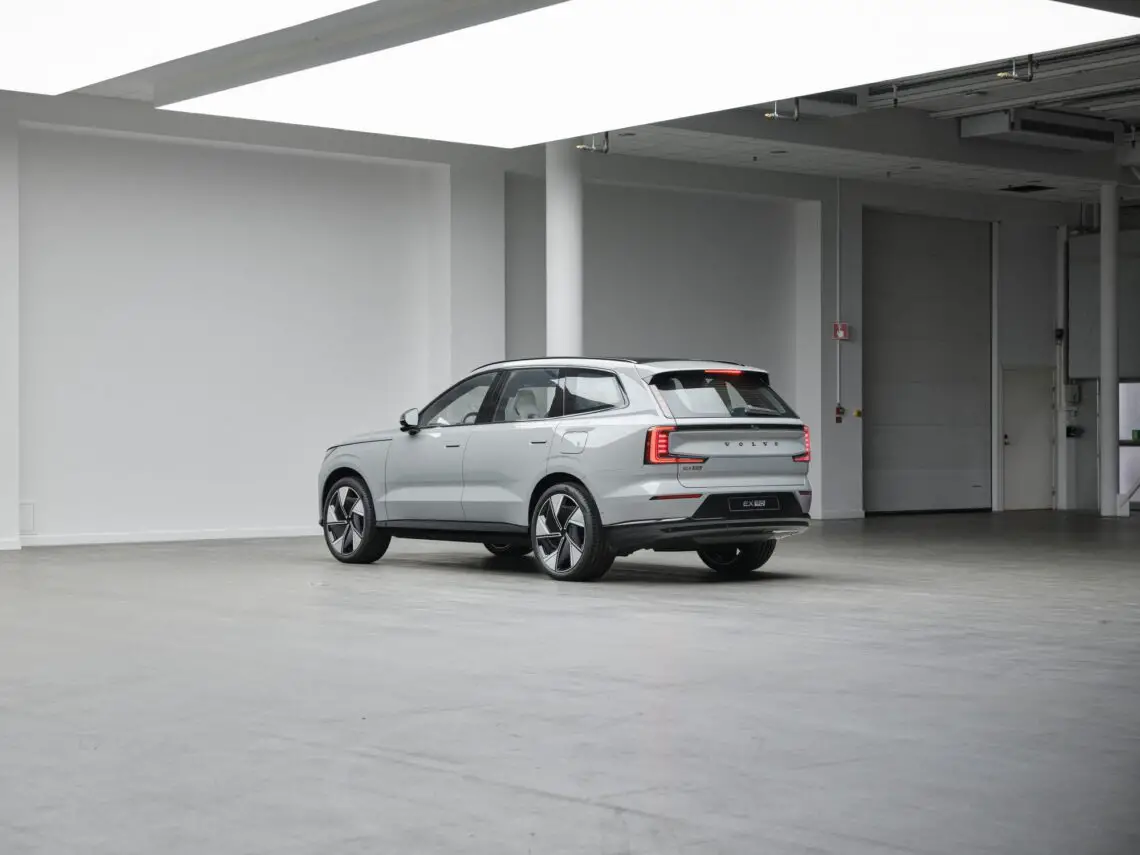 Which one is your favorite?
And they already were: thirty new cars coming to market during 2024. Of course, many more new models are coming to the Netherlands. Think of the Zeekr 001, a new generation Dacia Duster, the Renault Rafale, Smart #3, Lancia Ypsilon and so on. Which car is your absolute favorite? Prefer to experience this article in video form? Then check out the video below!
These 30 new cars are coming to the Netherlands in 2024! – AutoRAI TV