The new BMW R 1250 R
Same block as the previous one
The 2-cylinder boxer engine of the new BMW R 1250 R is the same as the previous one. The 1,254 cc squeezes out an output of 100 kW (136 hp) and 143 Nm. According to BMW, the engine is like a sewing machine with extremely smooth and quiet running, but you can also kick its tail vigorously at the same time. Furthermore, the block also meets the stringent EU5 emissions standards.
Many options now standard on the R 1250 R
From now on, Dynamic Traction Control (DTC) and the new ECO driving mode are also standard on the R 1250 R. With that ECO mode also comes an efficiency display the TFT color display. This gives the rider all the information needed to increase range. Driving modes Pro with engine torque control (MSR) is also standard. This prevents the rear wheel from slipping or bouncing when braking hard. BMW Integral ABS Pro and Dynamic Brake Control are also standard. These systems measure what the lean angle of the motorcycle is in the turn and will determine the optimal brake pressure based on that.
New headlight
The new BMW R1250R has a full LED headlight as standard. Optionally, you can check adaptive cornering lighting, which automatically illuminates the curve when leaning. The lamp is active from an inclination of more than 7° and at speeds higher than 10 km/h. It works up to a 25° angle of inclination. Multi-function LED turn signals are also now standard on every R 1250 R.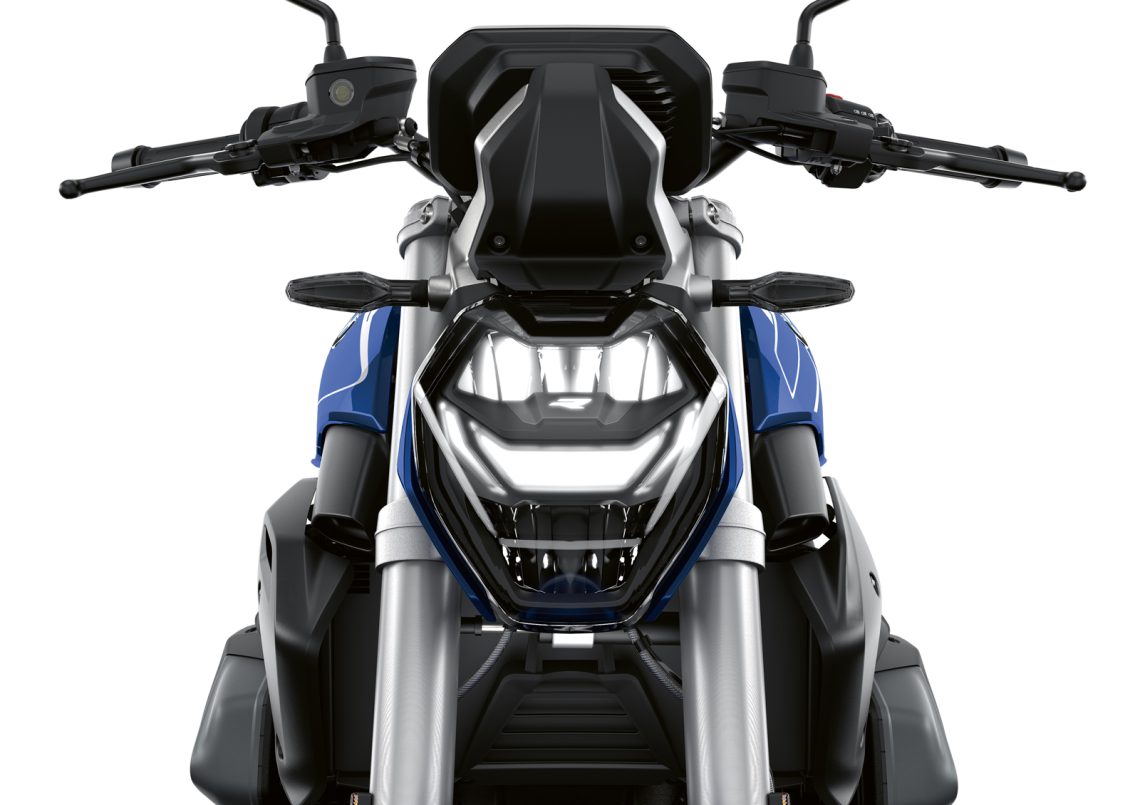 TFT color display with "Sport" Core Screen.
We briefly mentioned the TFT color display, but the screen shows more than the speed and ECO mode. You can also see the integrated on-screen arrow navigation and extensive connectivity connectivity. The rider can choose different screen displays for different purposes. Take "Sport" Core Screen, for example. That provides real-time information on current and maximum lean angle, as well as control interventions from ABS Pro or DTC, for example. Furthermore, the R 1250 R features a 12-volt socket plus an additional USB-A socket with a 5-volt power supply. You can even fast charge with the R 1250 R. Handy!
New colors
The color of the R1250R base version is Icegrey combined with a black frame. Furthermore, there are two style variations: Triple Black and Sport. The Triple Black comes with Blackstorm metallic body panels, a frame in agate gray, gold brake calipers front/rear, stainless steel radiator grille, stainless steel engine spoiler, Pure tank trim, solo rear trim (alternative duo package). The Sport has Racingblue metallic body panels, white frame, gold brake calipers front/rear, black sport steering wheel black, blue front spoiler, solo rear trim (alternative duo package). With the solo kit, you get a color-painted buddyseat cover. The rear footrests and handles are then removed for a sportier look. Furthermore, the R 1250 R is still expandable with different packages:
Dynamic package: engine torque control (MSR), Dynamic ESA, Shift Assistant Pro, Driving Modes Pro.
Comfort Package: Keyless Ride, designer muffler, chrome manifold, heated grips, tire pressure monitoring.
Touring package: preparation for navigation system, cruise control, center stand, trunk holder.