The first electric Maybach: the EQS 680 SUV
Electrification
Things are moving fast now at Maybach, too. In February, the brand showed a plug-in model for the first time: the Mercedes-Maybach S 580 e plug-in hybrid. Now the brand is presenting its first all-electric model: the Mercedes-Maybach EQS SUV. The brand packed the EQS SUV with fancy goodies and also dressed up the exterior with extra chic.
Exterior
With the exterior, let's start right away. You can recognize the Maybach version of the EQS by a "grille" with chrome fins. A function the chrome grille decorations do not have, but it obviously looks chic. That counts, of course. There are also some additional trim elements on the bumper, and in the non-functional air intakes we detect a lot of Maybach logos. The window moldings have been replaced with chrome ones and the car sits on 22-inch wheels.
Interior
In the interior, of course, you will encounter high-quality materials, such as Nappa leather and a lot of wood. Of course, the MBUX Hyperscreen is also present, with special start-up animations and a deep blue color exclusive to Mercedes-Maybach. In the back are two "executive seats," which, like the front seats, have ventilation, massage and heating for neck and shoulders.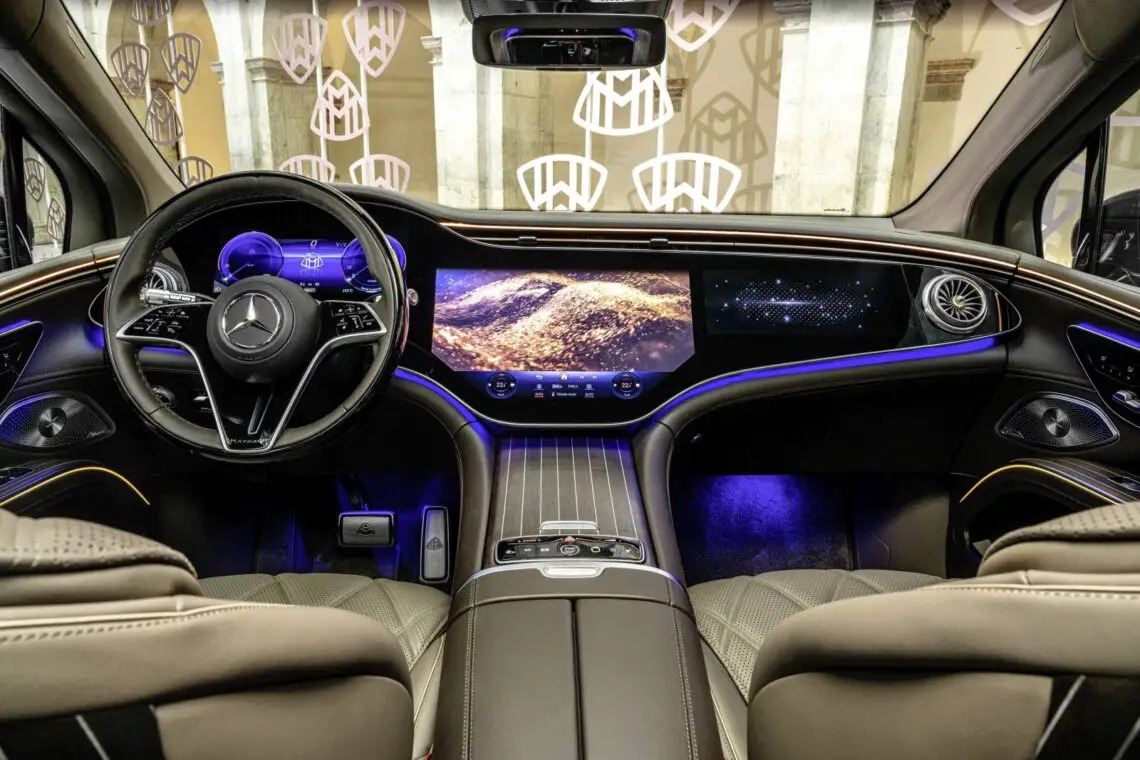 In addition, the right seat also features a driver function where the front passenger seat automatically slides forward, allowing the rear passenger to stretch their legs and almost stretch out. As an option, there is also a First Class rear compartment, where the center console extends from front to rear like a floating tire. Collapsible tables for the center console, a refrigerated compartment and silver-coated champagne glasses are also available. Thanks in part to acoustically effective laminated glass and additional insulation, the EQS is quiet as a mouse.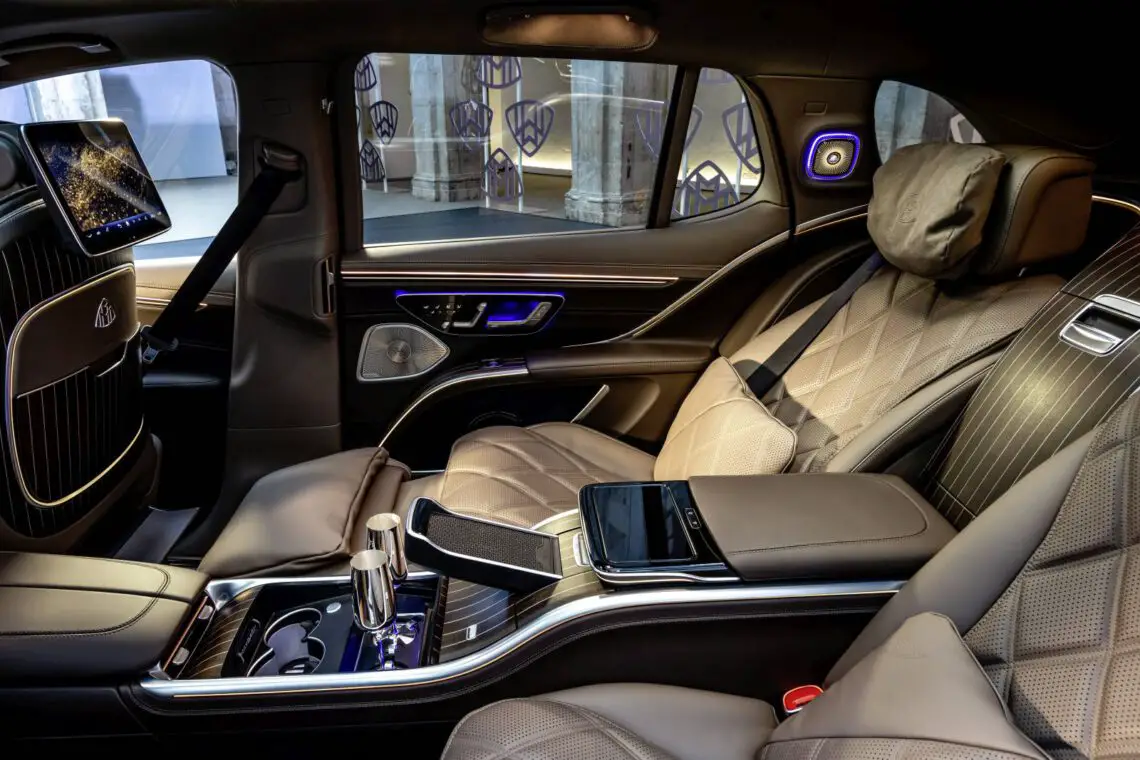 Stronger
The Maybach version of the car has more power than the regular EQS SUV. The EQS 680 SUV boasts 658 hp and 950 Nm of torque, while the regular Mercedes-Benz EQS 580 SUV "only" has to make do with 544 hp and 858 Nm. As a result, the Maybach version sprints from 0 to 100 km/h in just 4.4 seconds. Despite the higher power output, Mercedes-Maybach promises that this car will still be more fuel efficient. This is because the front electric motor has the same decoupling system as the EQE SUV, allowing the power source to be turned off completely when little power is needed. This promises a driving range of 600 kilometers.
Also read: