Tesla Cybertruck pre-production model photos and video leaked
When will the Tesla Cybertruck come?
Tesla continues to delay production of the Cybertruck. At the end of 2021, the first copies had to roll off the line at the new Tesla factory in Austin, Texas. However, in August 2021, production was postponed to 2022, but now it seems that production will only start in the first quarter of 2023.
If production actually starts in 2023, that doesn't mean everyone will receive their Cybertruck that year. More than a million interested parties have now transferred 100 dollars to Tesla, to get in the queue for the Cybertruck. If you're at the bottom of the list, it's probably not your turn until 2025 or later.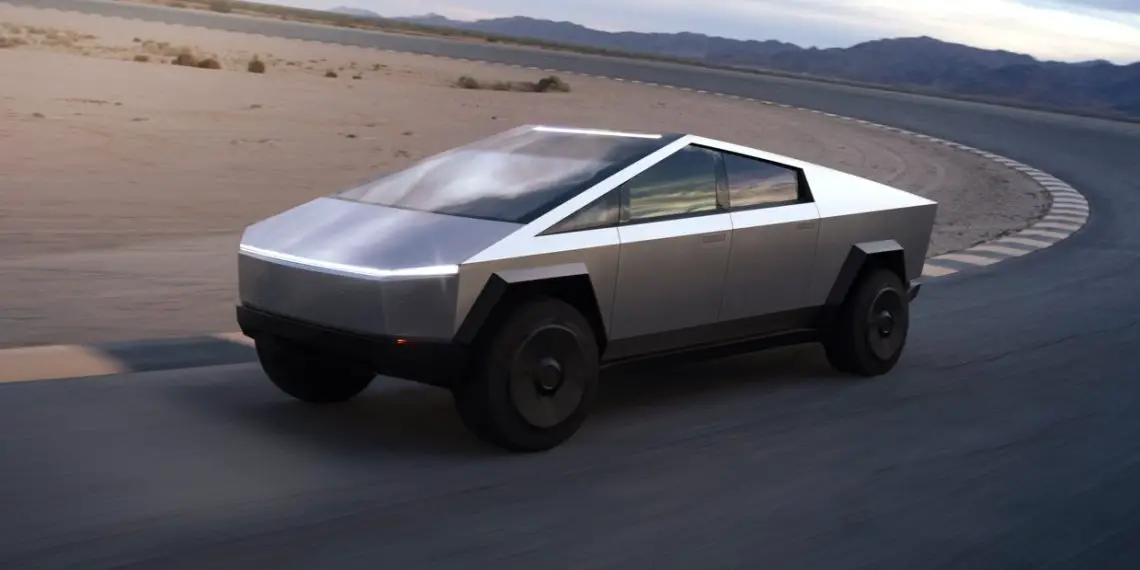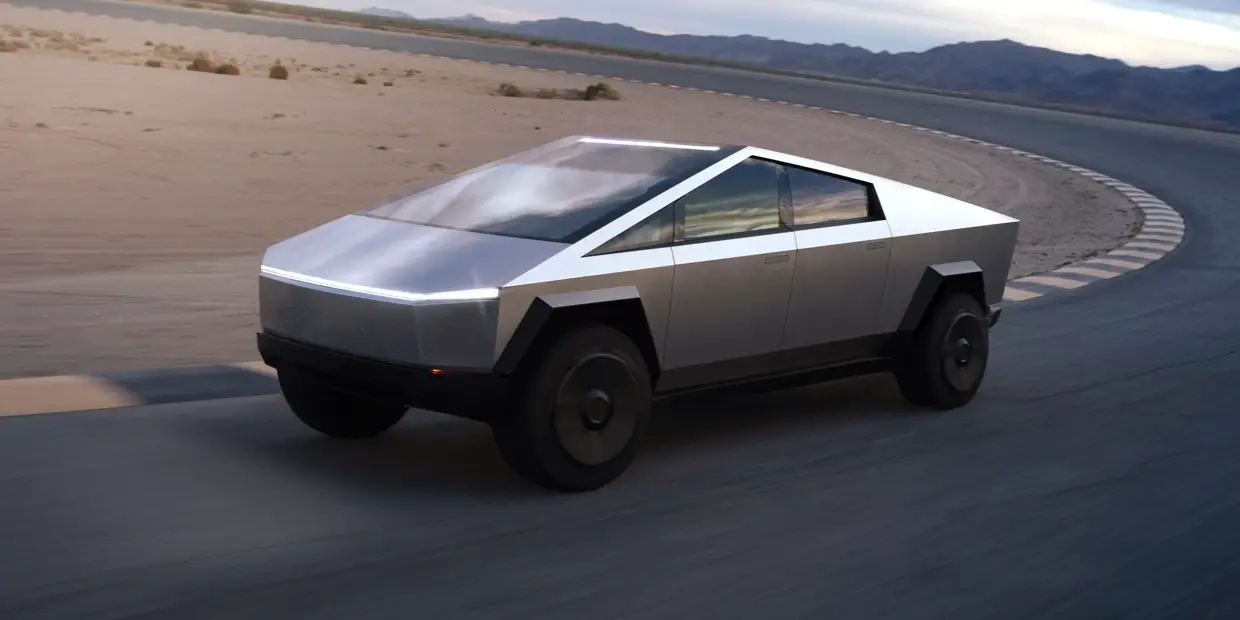 Cybertruck Owners Club
Despite the fact that almost three years after its unveiling, no one can call themselves a proud Cybertruck owner, there is already a real Cybertruck Owners Club in America. Americans just like to get there early. Photos of a pre-production model have been posted on the club's internet forum. The photos were probably taken at the Tesla factory in Austin.
Text continues below the photo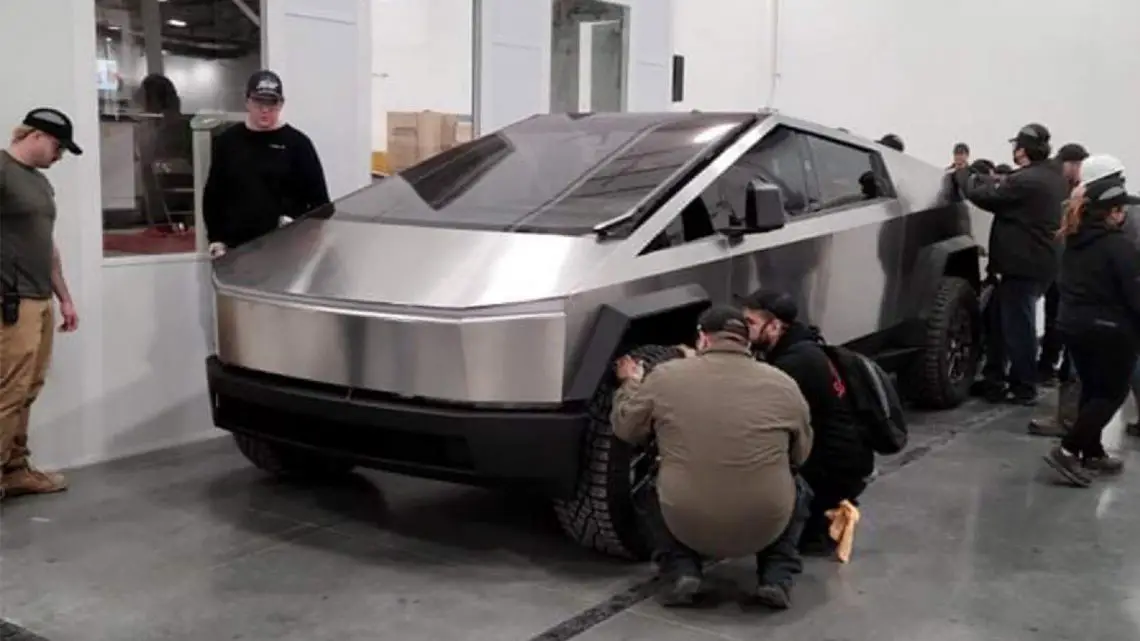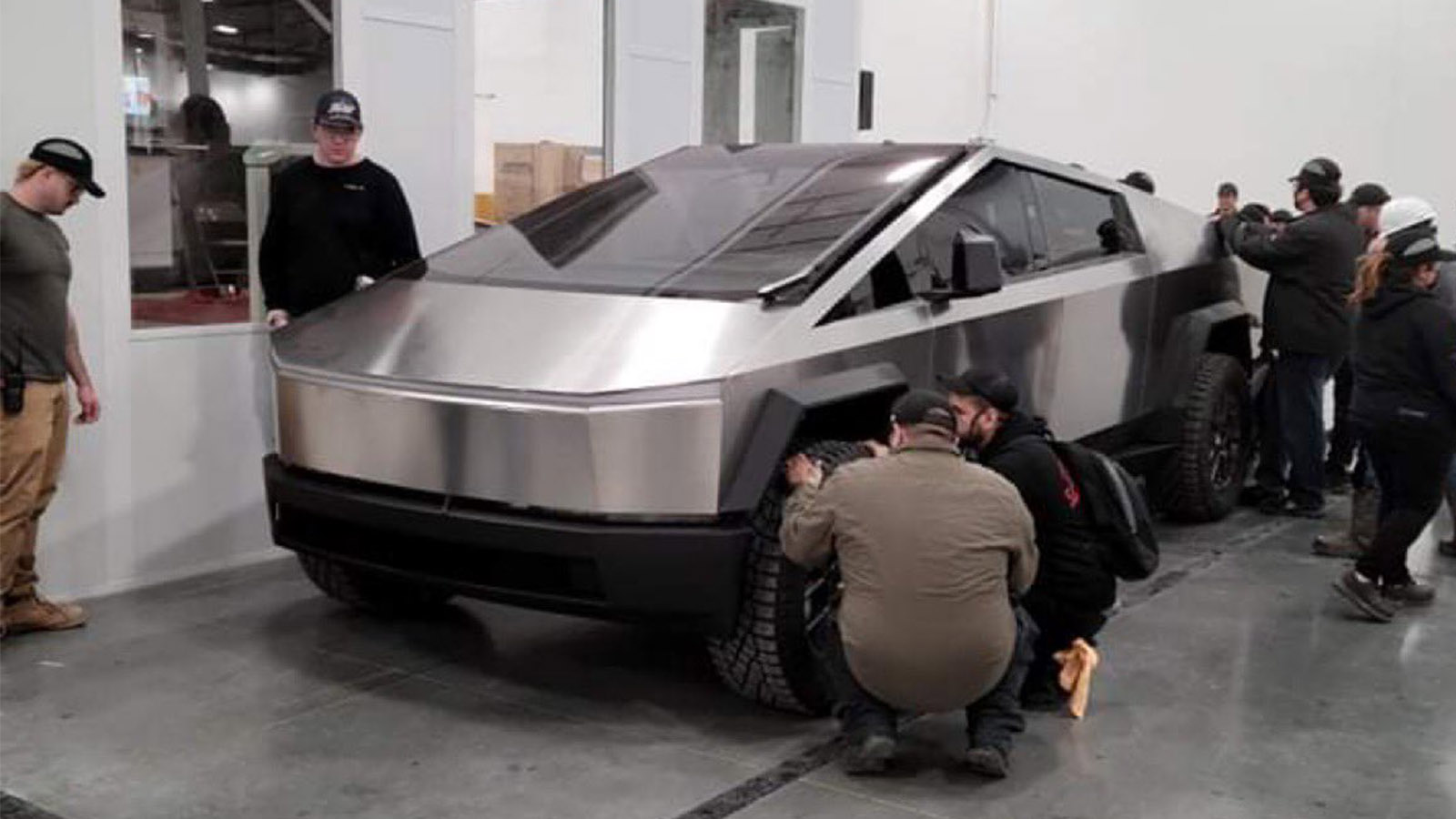 Little brother?
The first thing you notice in the photos is its size: it appears to have shrunk a bit. The concept model was a mammoth on wheels, but in the photo above – which shows Tesla employees standing next to the car – it appears significantly smaller. Good news for Europeans, because that could just mean that he can hit the road in this form right away. It is remarkable, Musk indicated in 2021 that Tesla would not change the size of the pickup. Musk hinted in a tweet that a smaller European version would one day come. Are we looking at that now? A video has also been posted on Twitter in which someone walks around the Cybertruck.
Click the tweet if the video doesn't start
A Facebook group posted this #Cybertruck video pic.twitter.com/m5kh9LzT8E

— TheTeslaLife (@TheTeslaLife) January 24, 2022
Amendments
Other striking features are the new wheels and a large front bumper. The door handles are notable for their absence. Side mirrors and a gigantic windshield wiper – which sits vertically against the A-pillar – are now present. The cameras for the autopilot system are incorporated in the fenders.
Text continues below the photo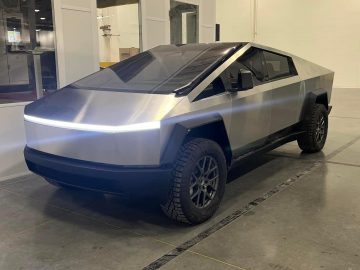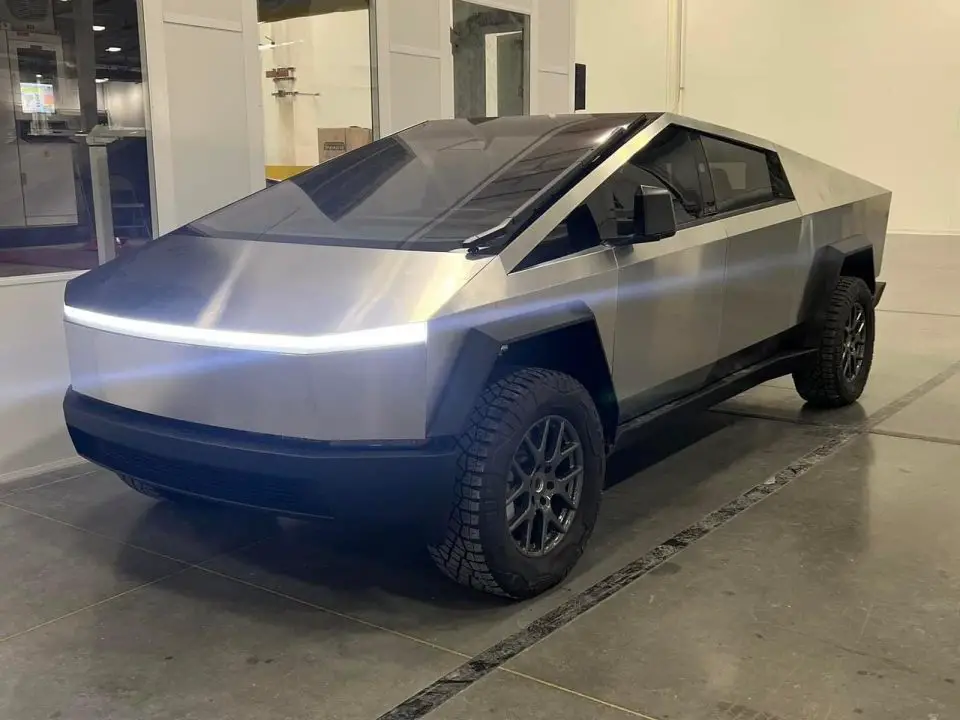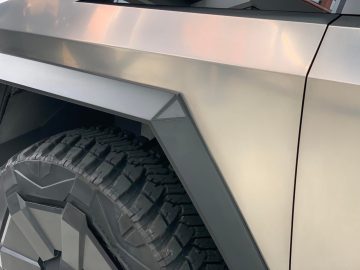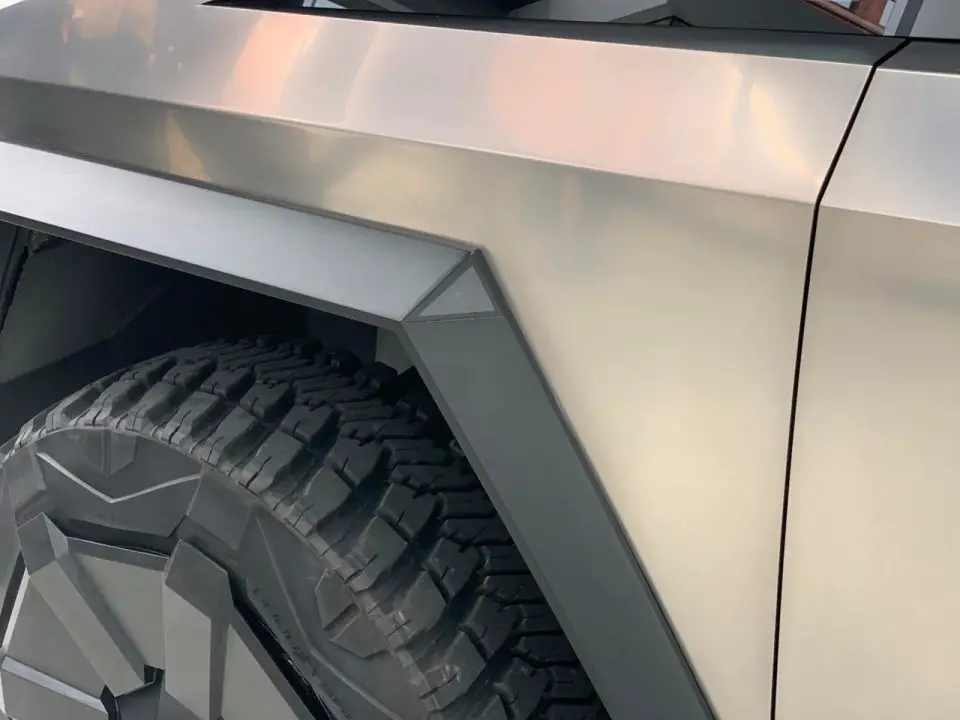 A month ago, the pre-production model was spotted by a drone on Tesla's own test track. You can check out the images of the Cybertruck in action below:
Photos: Cybertruck Owners Club Forum