Smart #3 comes in four different versions
Design Smart #3
Sporty and sophisticated, that is the best description of the Smart #3's design. The model has a sporty coupe body, athletic curves and a powerful "shark nose," in keeping with other Smart models, such as the #1.
Four versions
Four versions of the Smart #3 will be available, including a limited 25th Anniversary Edition. Other versions include the Pro+, Premium and the BRABUS.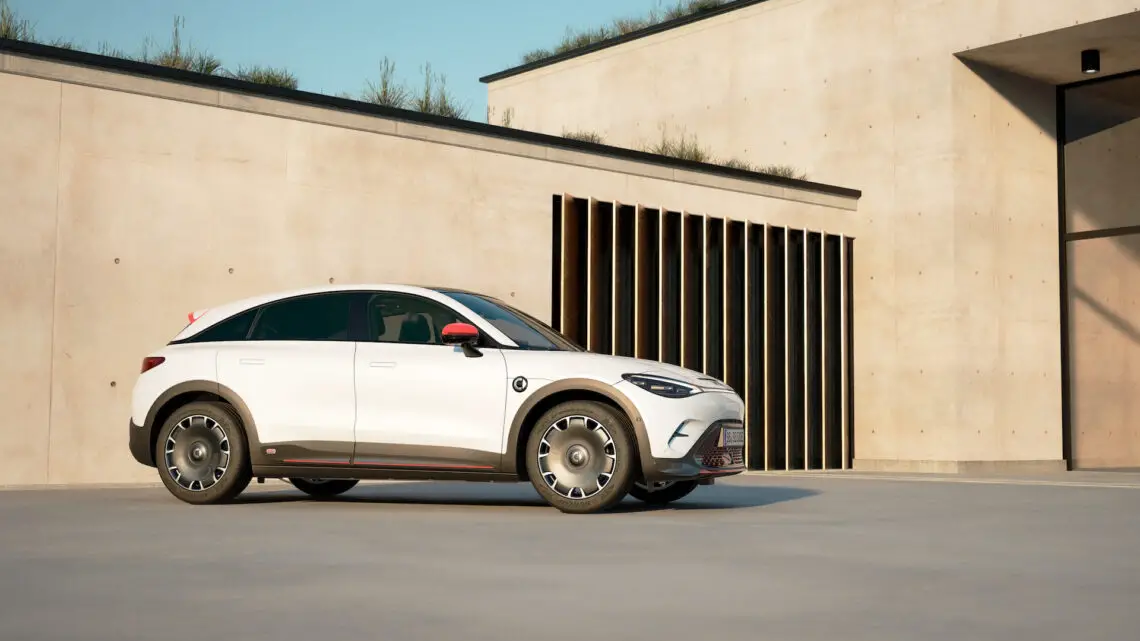 Pro+, Premium and BRABUS
The Pro+ is designed with concealed door handles. This version comes with a 12.8-inch central display, as well as highway and traffic jam assist and a wireless charging option for smartphones. The more luxurious Premium has CyberSparks LED+ headlights, ambient interior lighting and a Beats sound system. The BRABUS version takes a sportier direction, with larger wheels, sporty pedals, a specially developed engine sound for a motorsport feel and all-wheel drive (AWD).
Smart #3 25th Anniversary Edition
The 25th Anniversary Edition combines Premium features and design elements from BRABUS, a 455 km range, 22 kW AC charging and an infotainment system consisting of a 12.8-inch central display, a 9.2-inch HD instrument panel, a 10 -inch head-up display and a Beats sound system with 13 speakers. The 25th Anniversary Edition also comes in white with red accents, black and white leather seats, a unique "galaxy" panoramic roof and sporty bodywork.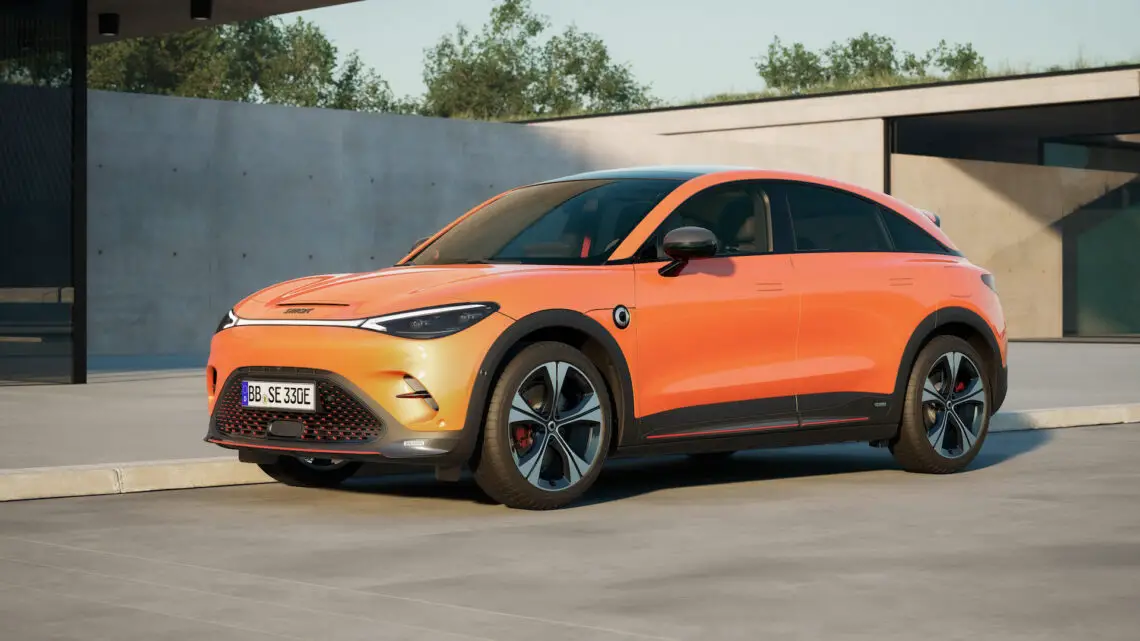 Drives Smart #3
The #3 is available with several powertrains. Peak power ranges from 315 kW for the BRABUS to 200 kW for the other versions. In terms of acceleration, the #3 performs even sportier than the #1. The BRABUS version accelerates from 0 to 100 km/h in just 3.7 seconds, while the entry-level Pro+ does so in 5.8 seconds. The SUV coupe has a driving range of between 435 and 455 km according to the WLTP test standard. Thanks to DC fast charging technology with up to 150 kW, the Smart #3 charges from 10 to 80 percent in less than 30 minutes.
Top executive speaking
Dirk Adelmann, CEO Smart Europe, said, "Being unconventional has always been part of Smart's identity. With the Smart #3 we are expanding our offering in the all-electric compact SUV category, meeting all driving needs in urban and suburban environments, and further evolving towards a sportier coupe design."
Smart #3 available in the Netherlands in early 2024
The Smart #3 will be available in the Netherlands starting in early 2024. Starting Sept. 4, customers can register at smart.com to be the first to receive exclusive information and stay informed about further developments surrounding the #3.