Rolls-Royce Amethyst Droptail, also this car costs 30 million euros
The principal
Commissioned by a patron whose family business has grown from a gem boutique to a multinational corporation with diversified interests, Rolls-Royce assembled this Amethyst Droptail.
Private Museum
According to Rolls-Royce, the customer is exceptionally well-traveled, internationally educated and truly global in his inspirations. He is an established patron of the arts, whose collection of precious jewelry, important cars and contemporary artworks is housed in a specially designed private museum. In short, the buyer has enough financial clout for a true one-off.
Inspired by amethyst gemstone
The client commissioned Coachbuild designers to create an elegant expression of Droptail inspired by the amethyst gemstone – their son's birthstone and an enduring symbol of purity, clarity and resilience.
Rolls-Royce Amethyst Droptail
The Rolls-Royce Amethyst Droptail was unveiled to the client, their family and friends at a private event in Gstaad, Switzerland.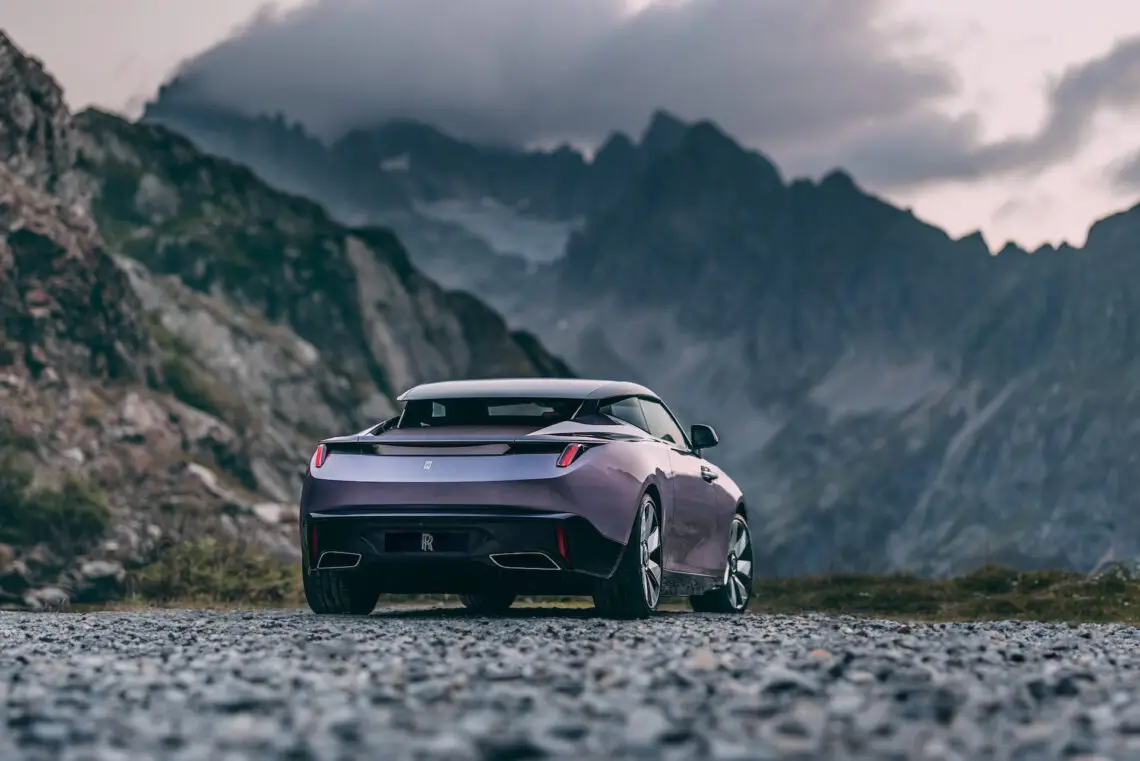 Unique colors
The color of the Rolls-Royce Amethyst Droptail is matched to the so-called Globe Amaranth wildflower, which blooms in the desert near one of the client's homes. The duotone paint finish on the outside captures multiple stages of the flower's bloom. The main body color is a soft purple hue with a delicate silver undertone, named Globe Amaranth in homage to the flower. The color is enhanced with fine flecks of aluminum powder that reflect light and create a captivating iridescent finish.
The deep purple contrast paint Amethyst, used on the car's upper bodywork, contains a mix of red, blue and violet micavlocks that combine to create a unique mauve color with a subtle metallic sheen.
Favorite custom jacket
In sunlight, the car also reveals a soft touch of mauve paint on the inside of the 22-inch wheels, providing a subtle but elegant contrast to the mirror-polished aluminum surface; a touch that the customer likened to the colorful lining of their favorite bespoke jacket. Yep, Rolls-Royce takes customization very seriously. The photos speak volumes.