Rich sheik builds bizarre mega Hummer of 6 meters high
Who does such a thing?
The mastermind behind the giant car is Sheikh Hamad bin Hamdan Al Nahyan. He is one of the largest and most eccentric car collectors in the world. The Arab has a net worth of about 20 billion dollars, and so will not feel this project so much in his portfolio. The billionaire is also in the Guinness World records book, with his gigantic collection of Jeep Willy's. The Hummer isn't his first crazy project: he built a huge Dodge Power Wagon years ago.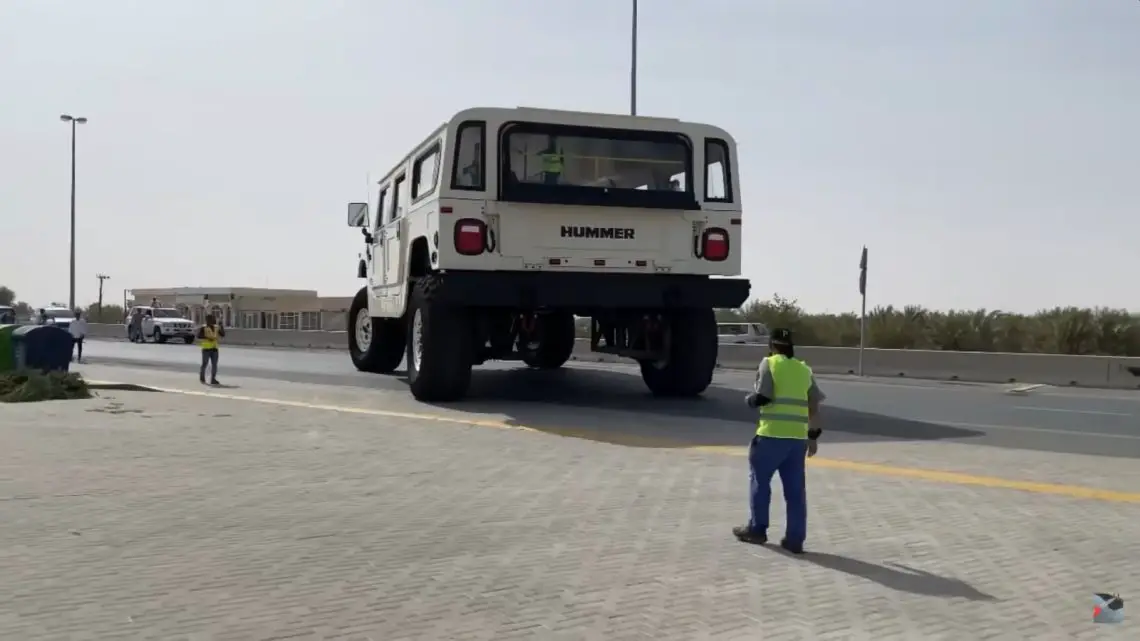 Off Road History Museum
The Giga-Hummer, officially called the Hummer H1 'X3' — because it's 3 times its size — won't be seen driving on public roads. The thing is in one of the sheik's four car museums. You can find the washed-up Hummer at the ' Off-Road History Museum ', in Al Madam. The museum is full of all kinds of special vehicles that the sheik has in his possession. Quite a nice place to go and have a look, according to Tripadvisor .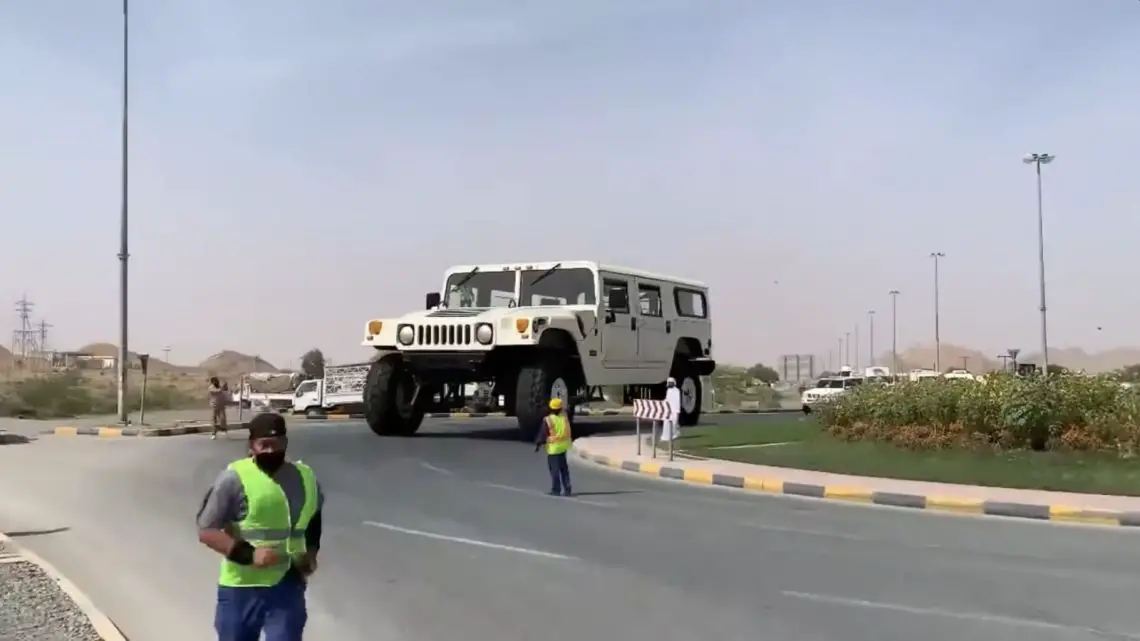 Complete house as interior
The most amazing thing about this project is that it actually drives! Pretty handsome, considering it's 14 meters long, six meters wide and almost 6 meters high. The mega-device is equipped with four diesel engines. Each wheel has a motor that drives the respective wheel. What is also special is the (unfinished) interior. The huge thing gets two floors inside, with the interior of a complete house! In the end it will be a camper, but slightly different.
Also read: