Review – Dacia Sandero Stepway Extreme (2023)
Dacia Sandero Stepway Extreme
At Dacia, they believe that adventure does not always have to go hand in hand with a high price tag. The brand is therefore introducing a new equipment level for adventurers. All models – the Spring, Duster, Jogger and Sandero Stepway – now come as Extreme versions. With an eye for detail and a focus on adventure, these new versions are aimed at drivers looking for an adventurous car without breaking the bank. You can read about our first encounter with the Duster and Spring here. In this article, we discuss the Sandero Stepway Extreme.
Adventurous accents
The brand has poured an adventurous sauce over the compact hatchback. Consider several adventurous design elements, such as copper-colored accents on the nose, mirror caps and on the roof rails, where the model name can be found in copper color. By the way, the roof rails can be placed transversely. Handy, so you always have roof racks with you. The tailgate features the Dacia brand name in copper-colored lettering. A new body color is also available: Cedar Green.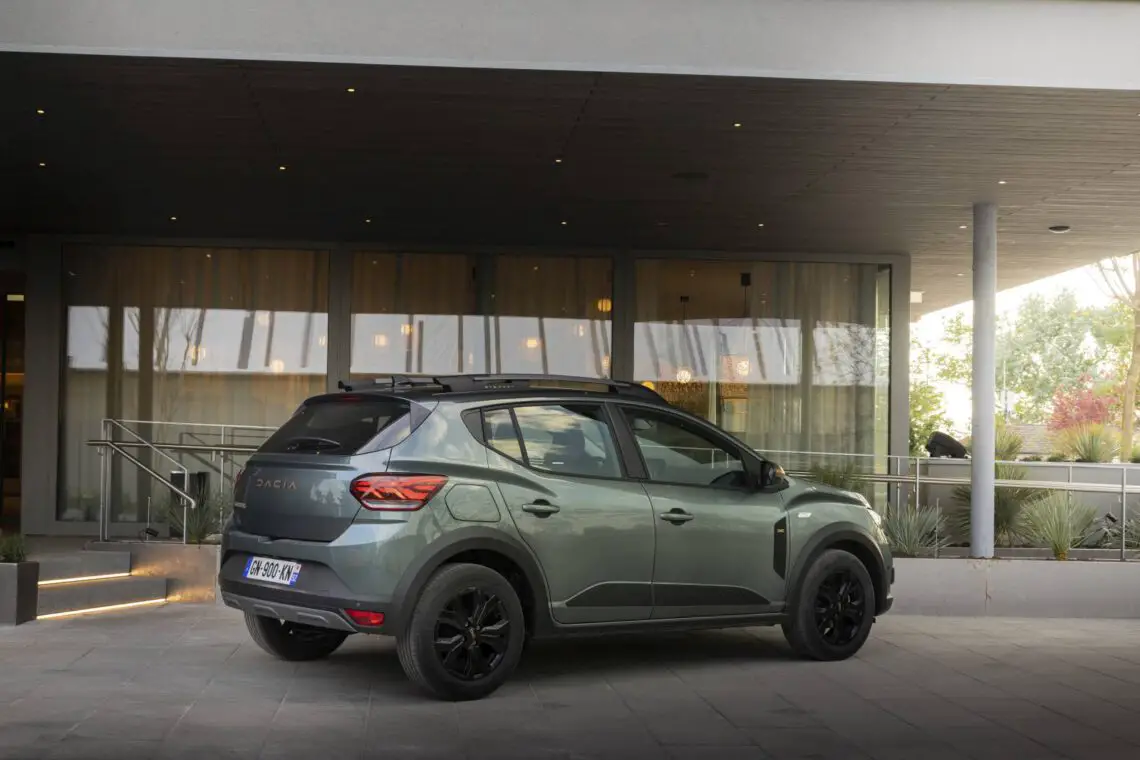 Topographic design
In the interior, Dacia is introducing a new gray upholstery fabric called "MicroCloud. This fabric adorns not only the door panels and seats but also the dashboard. The hard-wearing material is easy to clean, according to the brand. An adventurous day at the beach with a dirty wetsuit or a hike that results in muddy clothes, the interior of the Extreme variant can handle it all.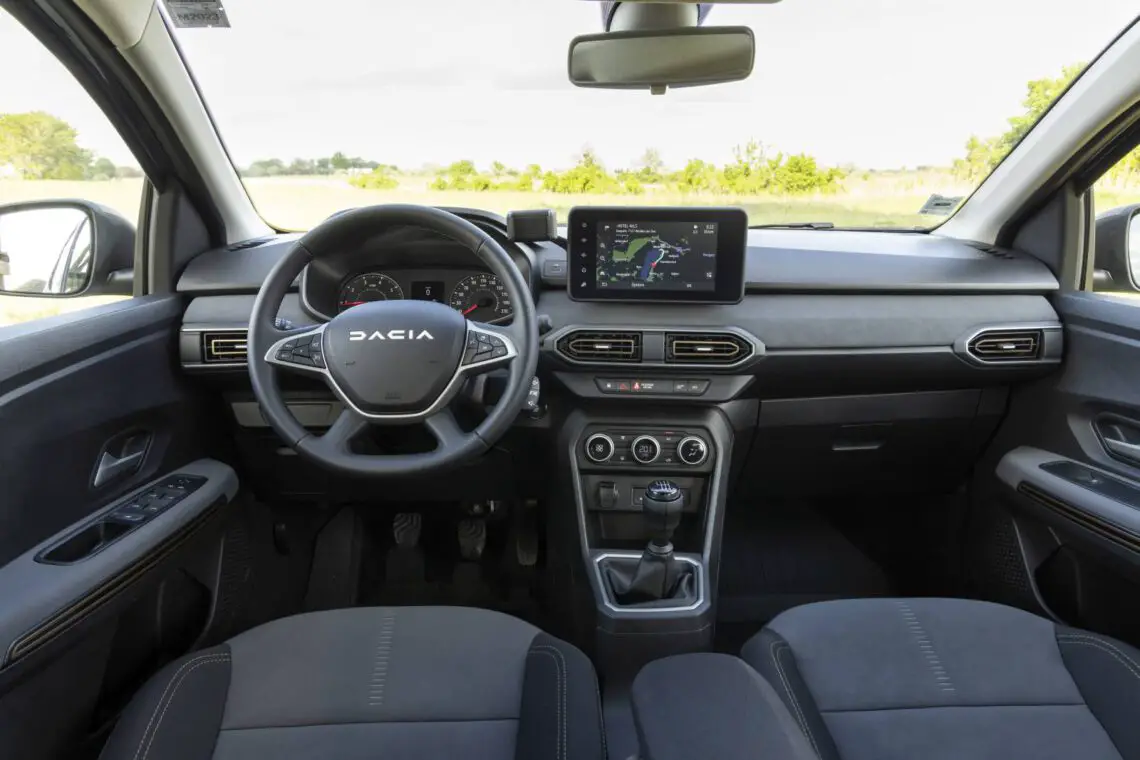 The front seats feature a Dacia logo and copper-colored stitching. On the floor are rubber mats with a topographic design, which are not only practical, but also emphasize the adventurous nature of the car. The copper-colored trim on the door panels and vents adds a touch of luxury to the interior.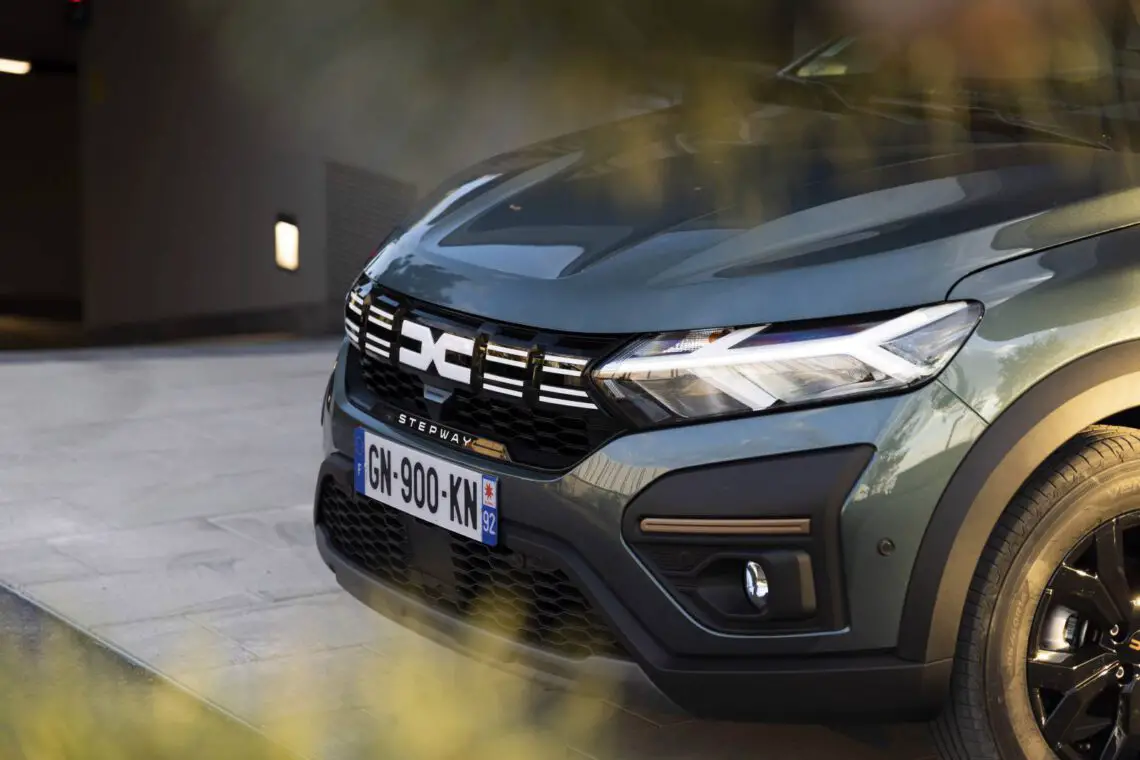 Prices Dacia Sandero Stepway Extreme
Technically, Dacia has made no major changes on the Sandero Stepway. Like a regular Sandero Stepway, the Extreme version is available with 90-, 100- and 110-horsepower engines. The Extreme's price list starts with the 100-hp TCe 100 ECO-G. For this LPG version, Dacia is asking 21,700 euros. For 22,500 euros you drive the 110-hp TCe 110 gasoline version out of the showroom. Automatic drivers should go for the 90-horsepower version and dig a little deeper: it starts at 24,600 euros. In the video below, we tell you more about the Sandero Stepway Extreme.