Review – BMW iX1 (2023) – The cheapest electric BMW
BMW iX1
The iX1 makes it clear that electric cars are rapidly becoming cheaper, even at a premium brand like BMW. With an entry price starting at 48,316 euros, the iX1 is certainly not cheap, but you get considerably more car for your money than is the case with the i3. The compact city car was ahead of its time, but with a starting price of 40,000 euros – and with a few options it went toward 50 grand – it was no bargain. For over 48 grand you now get a sturdy SUV from BMW with a range of up to 475 kilometers and a charging capacity of 130 kW. The i3 could only dream of that.
Variants
There are two available specifications at the time of writing. The price list begins with the xDrive 20 priced at 48,300 euros. It produces 204 horsepower and has a just-mentioned WLTP range of 475 kilometers. We test the more powerful xDrive 30, with a starting price of 57,850 euros, 313 hp and a WLTP range of 438 kilometers.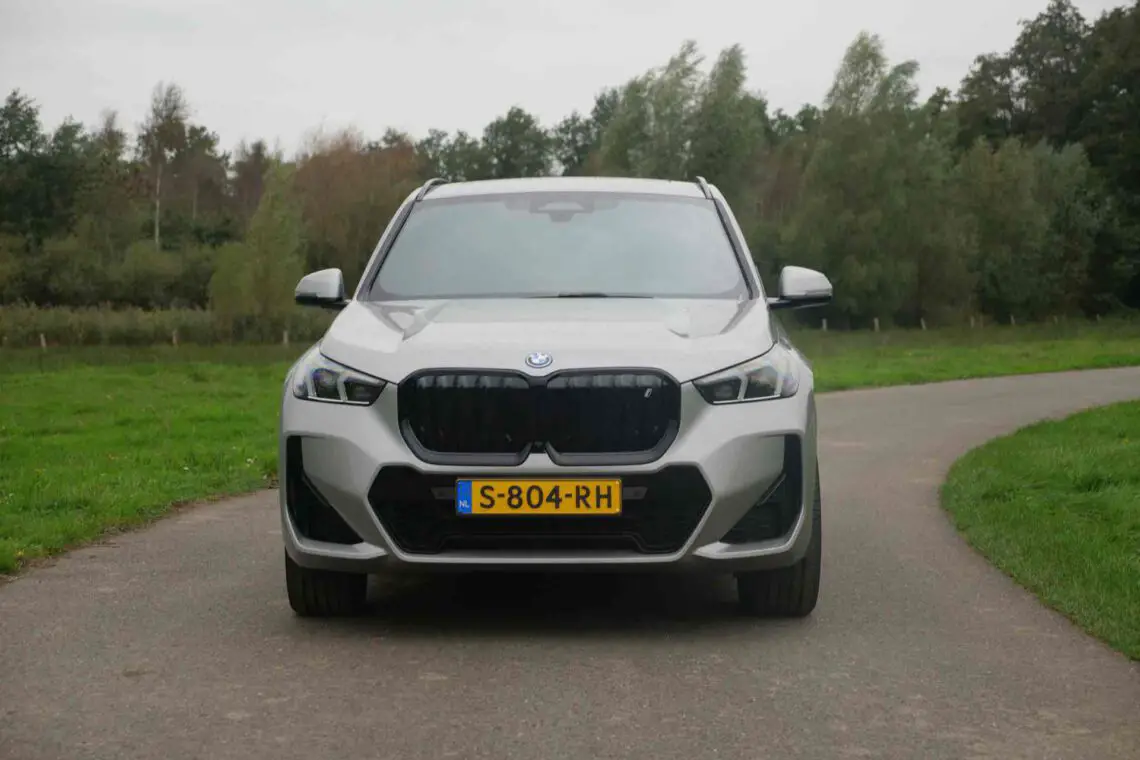 Two engines
Thanks to two electric motors, the xDrive30 has plenty of grip and is nice and smooth. It sprints to 100 km/h in 5.6 seconds and has a top speed of 180 km/h, making it faster than its competitors, such as the Audi Q4 e-Tron and the Mercedes-Benz EQA, which max out at 160 km/h.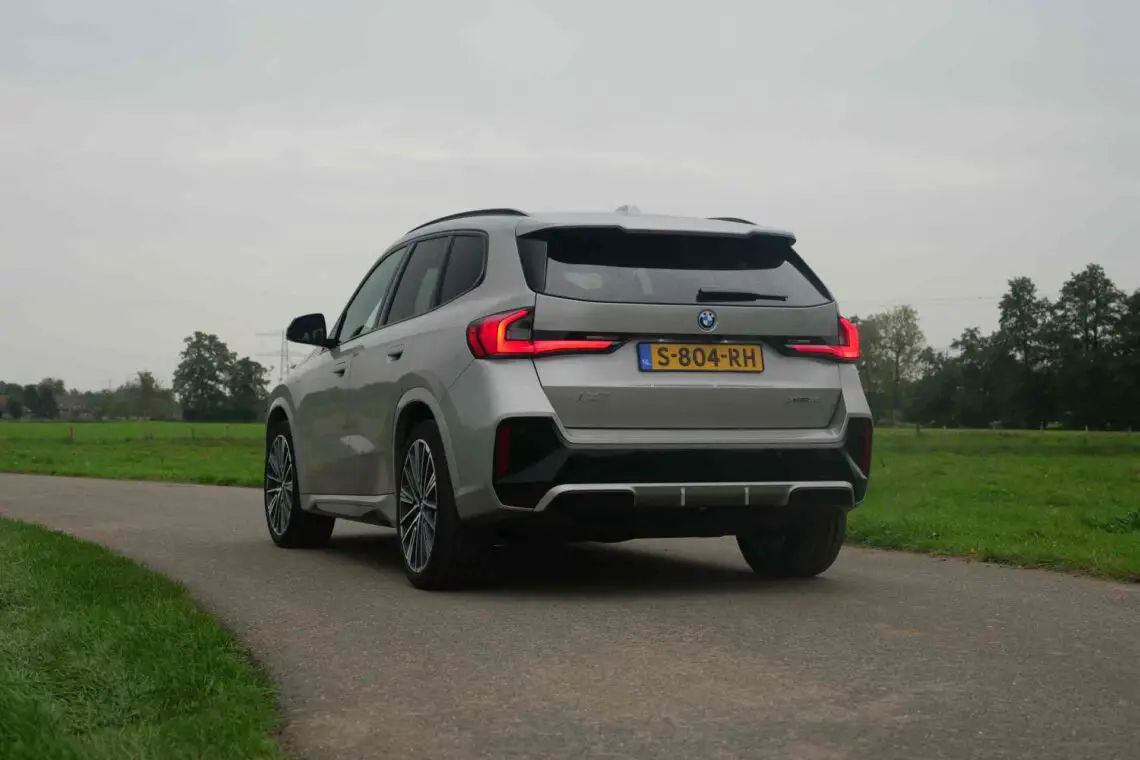 Because the xDrive30 has one more electric motor than the base version, it guzzles a little more power. On paper, it gets 438 kilometers far. We achieved a maximum of 380 kilometers on a full battery charge during our week of testing. An excellent score. It draws power from a 65 kWh battery pack. A larger package BMW does not provide in the relatively compact SUV.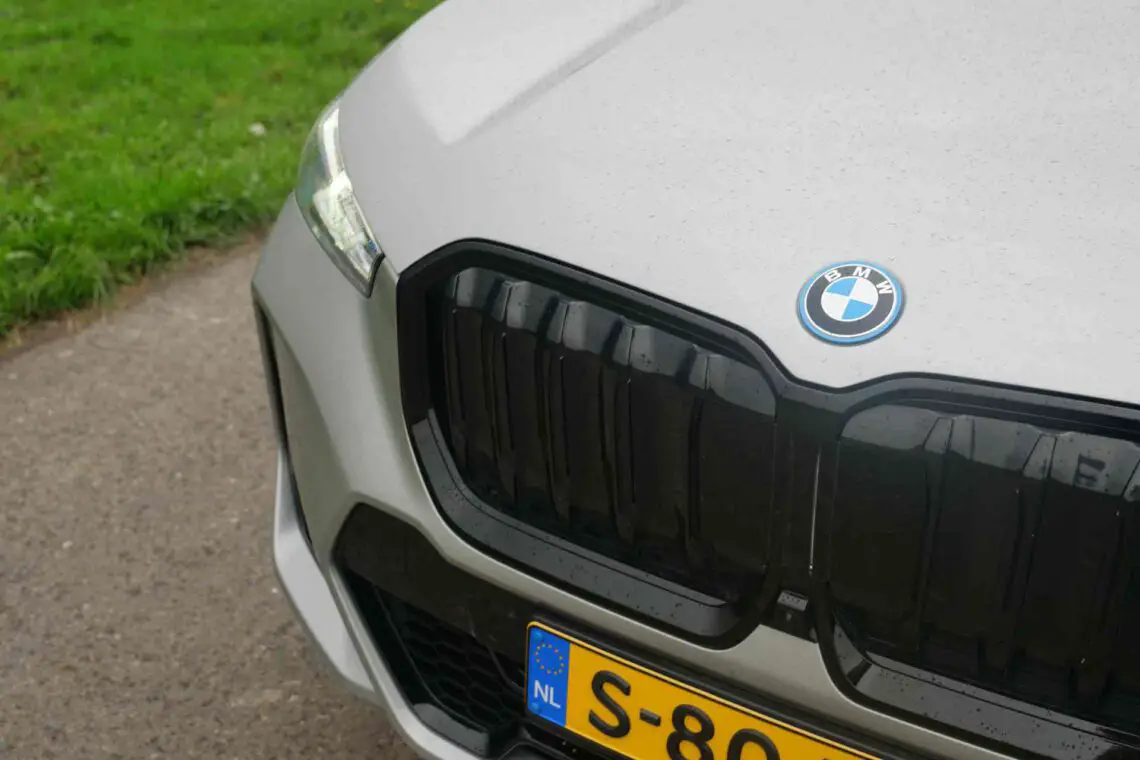 Compact?
You can't really call the iX1 compact. As the smallest SUV in the BMW lineup, it is anything but small, both in length and appearance. The distinctive BMW grille is almost square and imposing, with aggressive angles and contours that attract attention. The all-electric iX1 has subtle blue accents around the BMW logo and enclosed plastic grille. The headlights offer standard LED lighting, but optionally you can choose matrix LED lighting, which seems to illuminate the whole world as soon as the sun goes down. They can build a pair of headlights in Germany.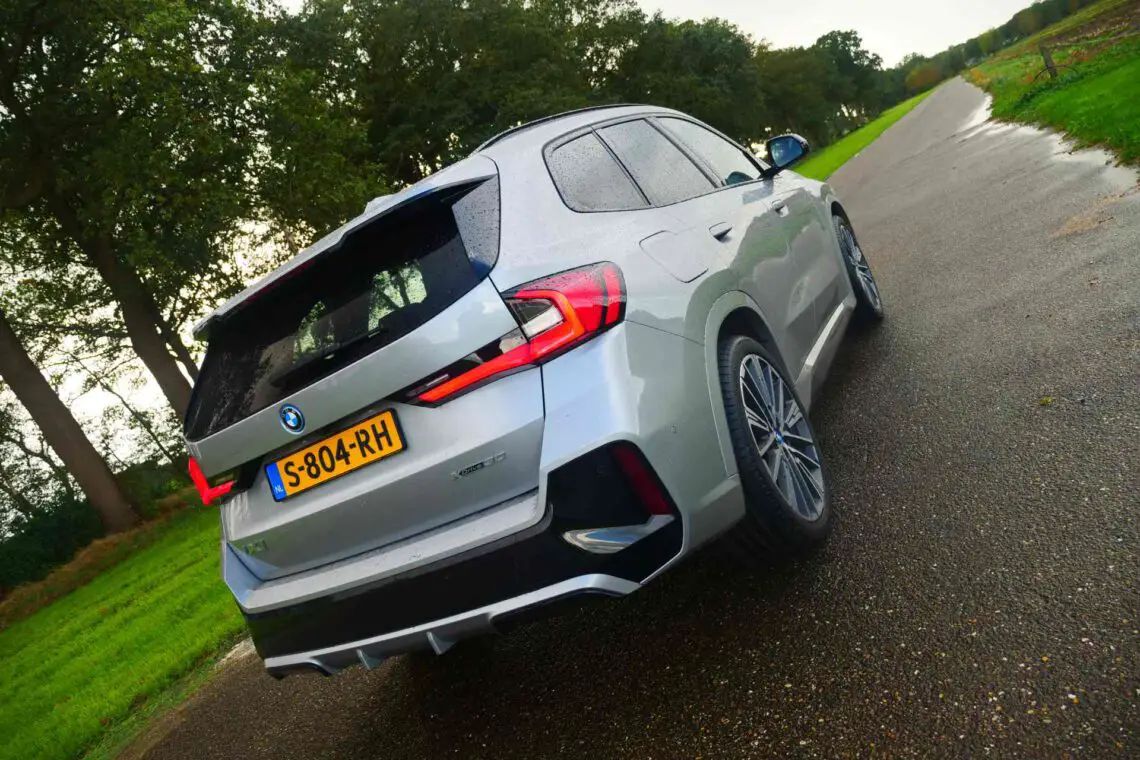 Streamlined
The recessed door handles create a streamlined side profile, and you have your choice of 17-, 18- or even 20-inch wheels. The rear end features a large spoiler and sleek, narrow L-pattern taillights, along with aggressive bumper work that is part of the optional M package. Whether the black piano paint on the rear bumper will still be scratch-free and shiny a few years from now, we wonder. For now, at least, it looks imposing.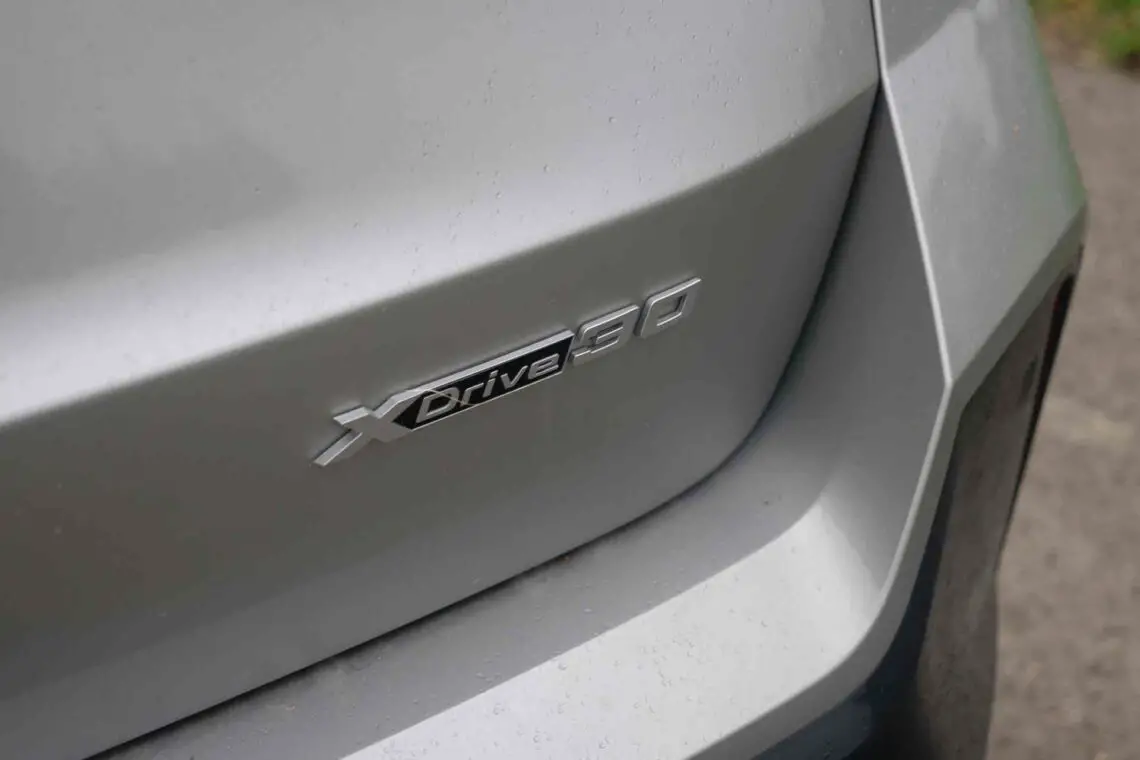 i-Drive
In the interior we find the familiar BMW Curved Display, familiar from the iX and i4. This elongated display integrates the digital instrument cluster and infotainment screen behind a single pane of glass, creating a sleek look. The infotainment system, BMW Operating System 9, is responsive and offers a user-friendly layout, although there are an awful lot of icons and menus.
Unlike the iX and i4, the interior lacks the iDrive button. That was replaced by a control panel on the floating center console. This may take some getting used to, but fortunately there is voice control to operate many functions while driving. The interior is further spacious and equipped with convenient storage compartments, USB charging points and cup holders, making the iX1 a family-friendly SUV.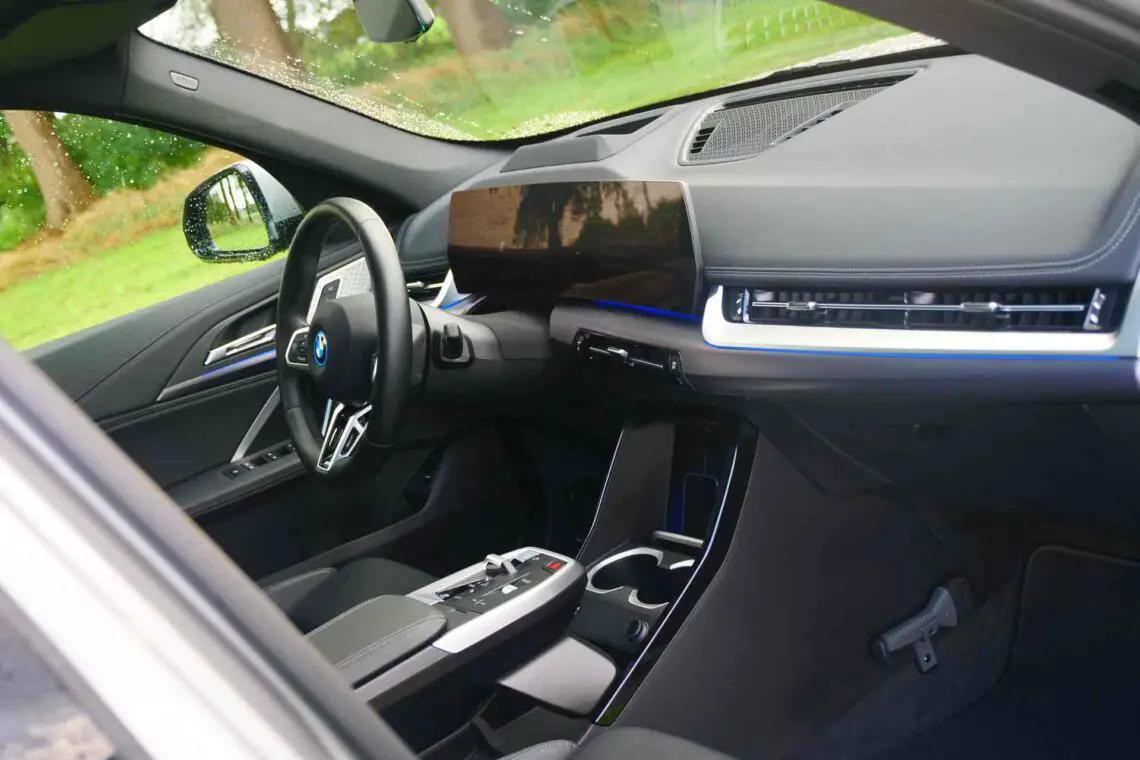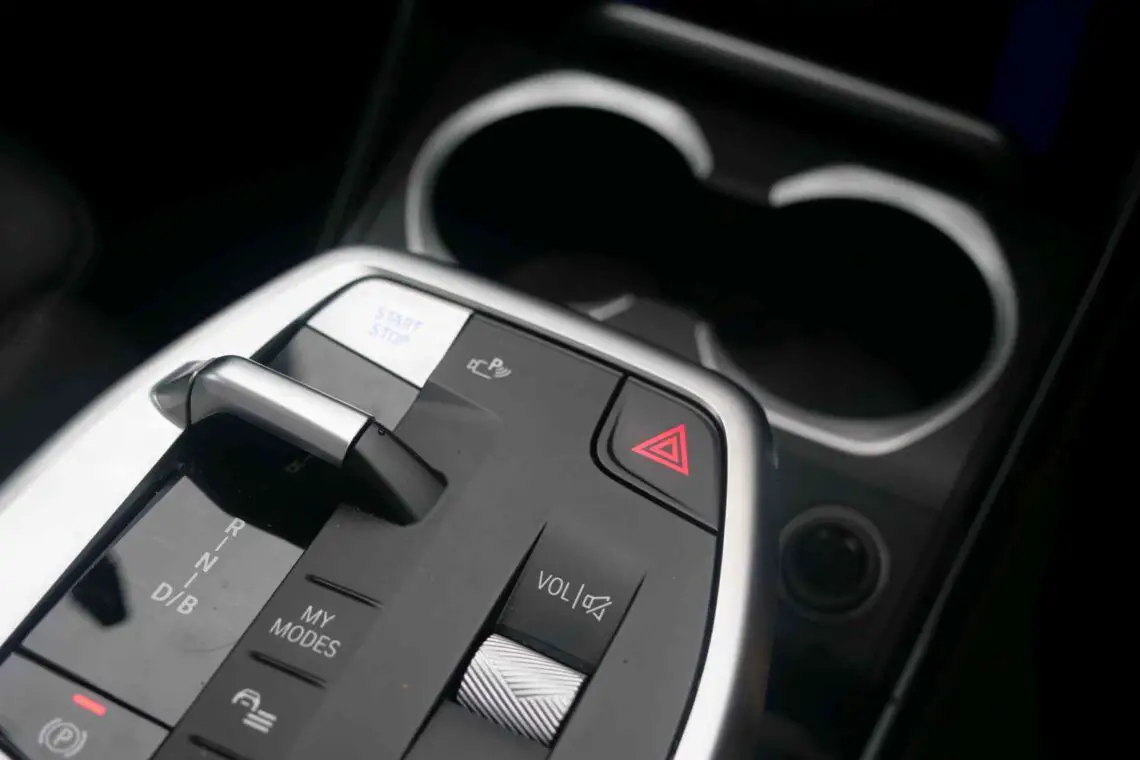 Conclusion
The new BM iX1 is a fine addition to BMW's growing electric vehicle fleet. It offers an excellent driving range, a powerful powertrain and sleek, tough looks. The interior is modern and spacious, and the infotainment system, despite the lack of the iDrive button, is user-friendly. Although the price is not exactly cheap, you do get value for money. If you're looking for a high-quality, stylish electric SUV, the BMW iX1 is definitely worth considering. We'll tell you more about its driving characteristics in the video below: