Renault R5 Turbo 3E: have, have, have!
50 years of Renault 5 in 2022
In 2022, the Renault 5 will celebrate its 50th anniversary. For that reason, Renault has announced a year full of surprises. After participating in the Rallye Monte-Carlo Historique, Rétromobile classics fair, Le Mans Classic and other events, Renault unveiled the Renault 5 Diamant electric show car in July 2022.
Now Renault is pulling the curtain off this spectacular R5 Turbo 3E. The car is a tribute to the legendary Renault 5, especially its sportiest versions: the Renault 5 Turbo and Turbo 2. As a result, the name R5 Turbo 3E was, of course, immediately explained. The letter "E" stands for electric.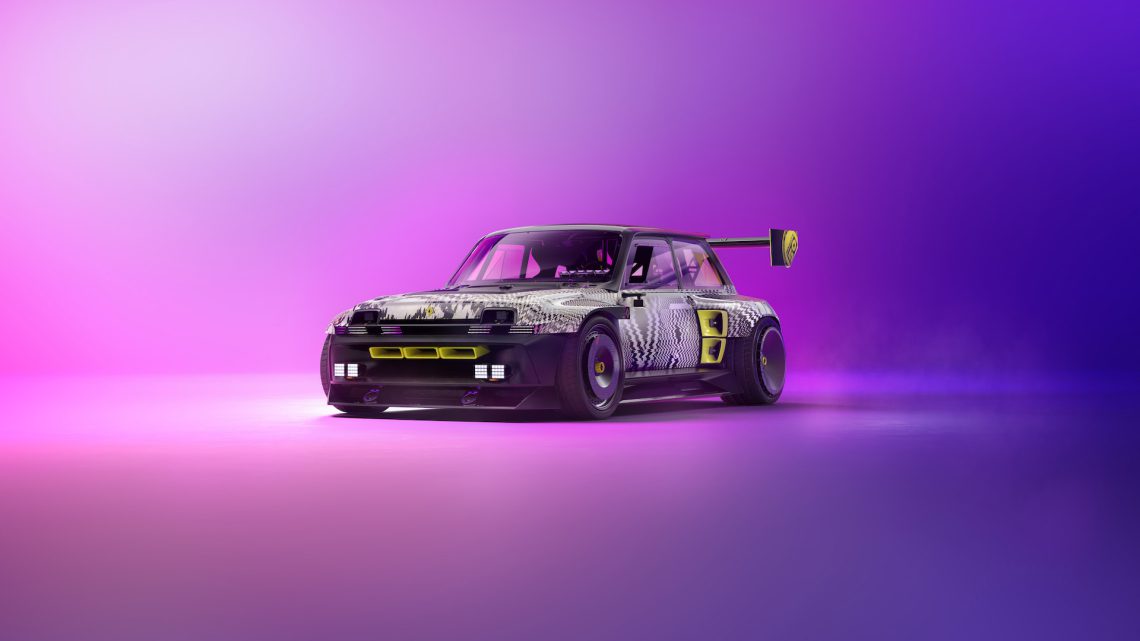 New Renault 5 in 2024
Why all the electric Renault 5 show cars? Simple: in 2024, Renault will introduce a spiritual successor to the iconic 5. And you guessed it: it will be all-electric. In fact, starting in 2030, Renault will supply only all-electric models in Europe.
Renault R5 Turbo 3E
The Renault R5 Turbo 3E is designed as a track racer and drifter, all-electric and rear-wheel drive. Like the iconic Renault 5 Turbo and Turbo 2, it is a two-seater. No gasoline engine this time, but an electric powertrain, consisting of two electric motors. Each rear wheel has its own electric motor. The 42 kWh battery pack is placed centrally in the bottom section of the car.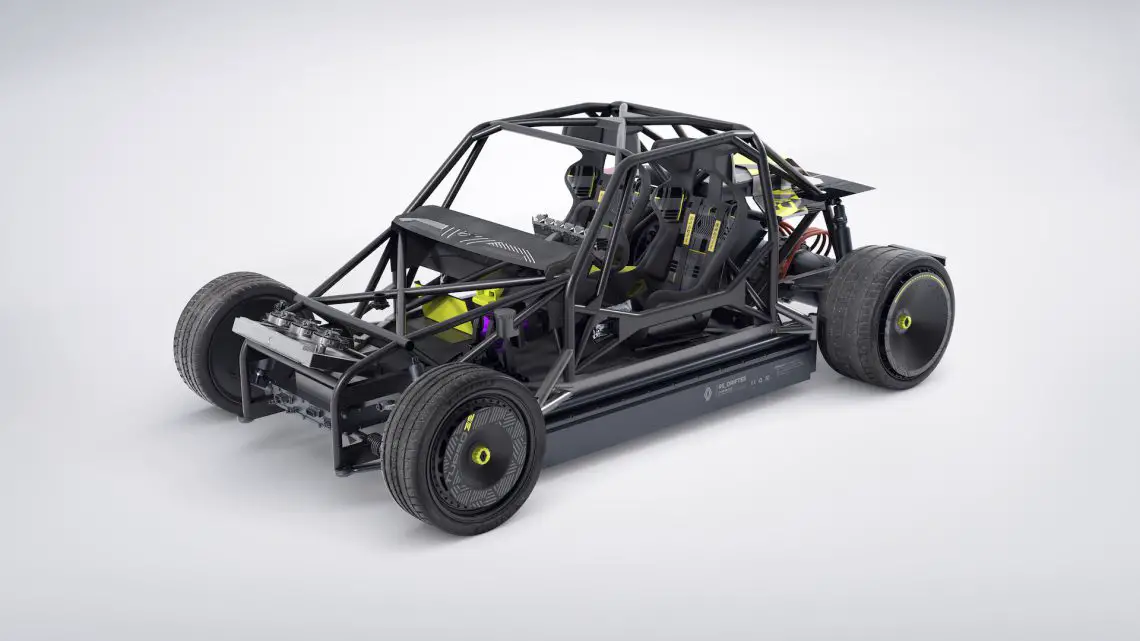 Powertrain with 380 hp
The powertrain has a system output of 280 kW (380 hp) and 700 Nm of torque. Performance is impressive: sprinting from 0 to 100 km/h takes only 3.5 seconds. In Drift mode, by the way, the same sprint takes 3.9 seconds. The top speed is 200 km/h. In Drift mode, the car has a steering angle of more than 50 degrees, making it easier to avoid obstacles.
The R5 TURBO 3E is built on a tubular chassis, protected by a flat bottom plate and shielded by roll bars approved by the Fédération Internationale de l'Automobile (FIA).
To capture all the action, the Renault R5 Turbo 3E has a total of ten mounting brackets for interior and exterior cameras, including in the slots of the headlights and in front of the exterior mirrors.
Renault R5 TURBO 3E Technical specs
Length: 4.006 m including rear spoiler
Width: 2.02 m
Height: 1.32 m
Wheelbase: 2.54 m
Front overhang: 625 mm
Rear overhang: 740 mm
Chassis: tubular frame (+ flat base + FIA-approved roll bar)
Weight: 980 kg (+ 520 kg battery pack)
Front tires: 225 x 35 R19
Rear tires: 325 x 25 R20
Powertrain: 100% electric
Power: 280 kW (380 hp)
Torque: 700 Nm
Battery: 42 kWh lithium-ion
Full charging: 2 hours with 380V/32A charger
Top speed: 200 km/h
0 to 100 km/h: 3.5 sec (3.9 sec in Drift mode)