Psst, these powertrains get the electric MINI Countryman
Two versions of electric MINI Countryman
The new generation MINI Countryman will be all-electric. That will come as no surprise to you. But that MINI is coming with two powertrains is new information. The base version – christened MINI Countryman E – has a powertrain with a system output of 191 hp (140 kW). There will also be an all-wheel-drive variant: the MINI Countryman SE ALL4. This is the brand's first all-electric, all-wheel drive car.
Powertrain MINI Countryman SE ALL4 2023
The Countryman SE ALL4 has two electric motors, one on the front axle and one on the rear axle. Together good for 230 kW/313 hp, including a temporary boost. Both model variants get a battery with a battery capacity of 64.7 kWh. The estimated range comes out to about 450 kilometers. The car shares its technical base with the electric BMW iX1.
Dimensions MINI Countryman
The length of the new MINI Countryman comes to 4,429 mm, which is 13 centimeters more compared to the current generation. Height grew by nearly six centimeters to 1,613 mm, resulting in even more headroom. Truly "mini," then, the new Countryman is not. It is the largest MINI ever.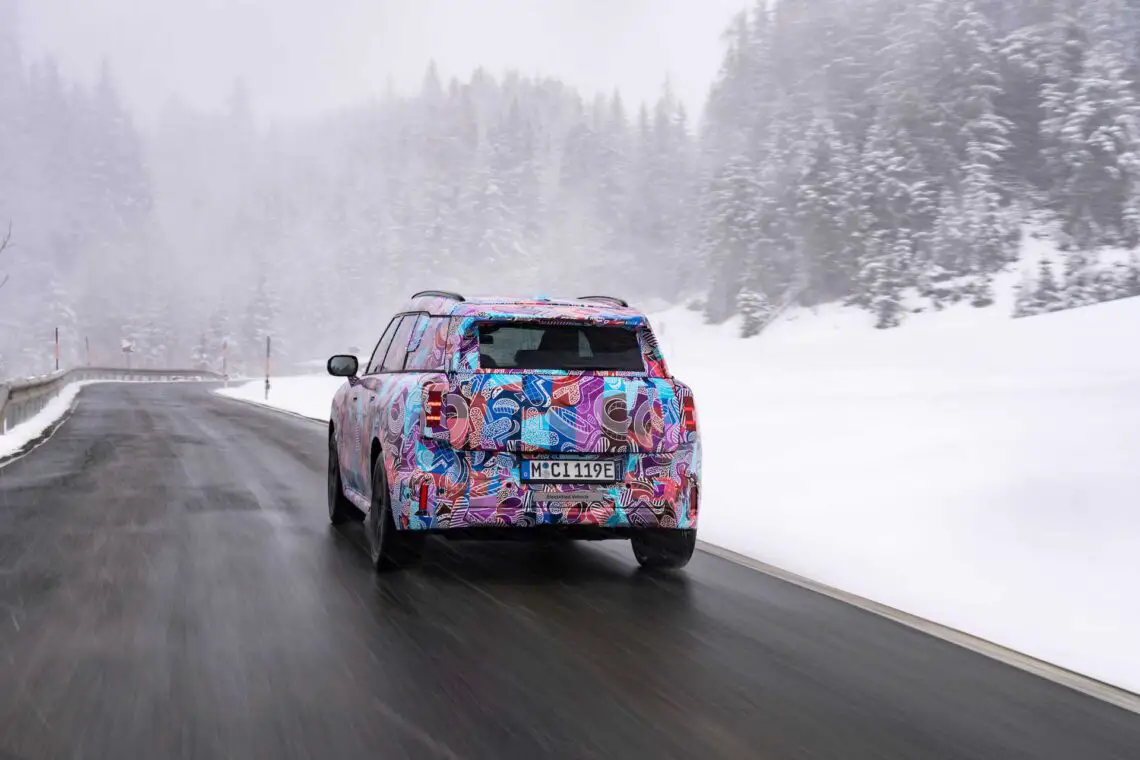 Nice and 'eco'!
The Countryman is more "eco" than ever, though. The cast alloy wheels are made of up to 70 percent recycled aluminum. The surfaces of the dashboard, steering wheel, headliner and floor of the car and the floor mats are made of recycled polyester obtained from PET bottles and carpet scraps.
MINI Countryman history
The November 2023 start of production at the BMW Group Factory Leipzig will mark the first time a MINI will be produced in Germany. The brand expects the model to continue the success of previous generations. The first generation of the MINI Countryman was an immediate success for MINI and from 2010 it expanded the model family with a compact SUV with all-wheel drive, five doors and – for the first time for a MINI model – a length of more than four meters. As of 2017, the second-generation MINI Countryman was also available as MINI Cooper SE Countryman ALL4, the first plug-in hybrid MINI model with an additional 65 kW/88 hp electric motor on the rear axle. Now the brand is switching to an all-electric Countryman.