Powerhouse: ZEEKR 001 FR
Powertrain
The ZEEKR 001 FR features a unique exterior and interior design with a strong focus on weight reduction. For that reason, many lightweight carbon fiber components were used. With Quad silicon carbide e-motors and internal software and hardware technologies, the ZEEKR 001 FR uses torque vectoring technologies that send maximum power to each wheel and can adjust power to each wheel in milliseconds for a true performance experience. System power comes out to 1,265 hp, with the sprint from 0 to 100 km/h taking just 2.07 seconds.
Battery ZEEKR 001 FR
The car uses a 100kWh CATL Qilin battery pack with 800V technology support. Charging the battery from 10 to 80 percent takes only 15 minutes with a fast charger. Nothing is yet known about the range.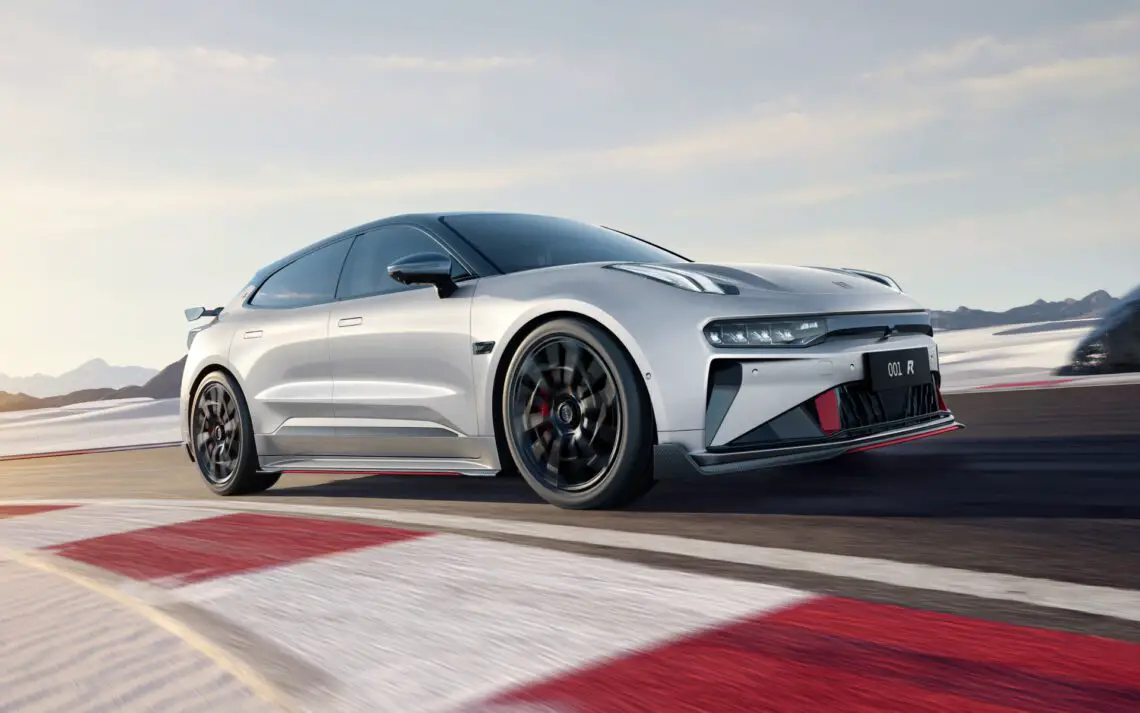 Getting used to the power
Deliveries of the new ZEEKR 001 FR will begin in October 2023, with production limited to 99 cars per month. Each buyer gets personalized training sessions to get used to driving powerful vehicles.
Own charging network ZEEKR
ZEEKR already has plans for its own charging network in China. By 2023, 450 new ultra-fast charging stations will be added across China. The brand is also working on a new V3 charging station with a maximum charging capacity of 800 kW and a maximum output voltage of 1,000 V with a maximum output current of 800 A. In the short term, ZEEKR hopes to achieve 1,000 ultra-fast charging stations by 2024.