PART 2 – These 30 new cars will hit the Dutch market in 2024
New cars 2024
In the overview below, we list 30 new cars 2024. This list is presented in alphabetical order, as is PART 1. After reading PART 1 and PART 2, you will know which 60 models will come to market during 2024, or be presented in that year.
Alpine A290
Renault will present in 2024 with a modern interpretation of the Renault 5, of course it will be fully electric. There will also be a performance variant, but it will come under the Alpine brand name. That will be the Alpine A290. Thus, the Renault 5 Turbo gets a spiritual successor after all. We are extremely curious.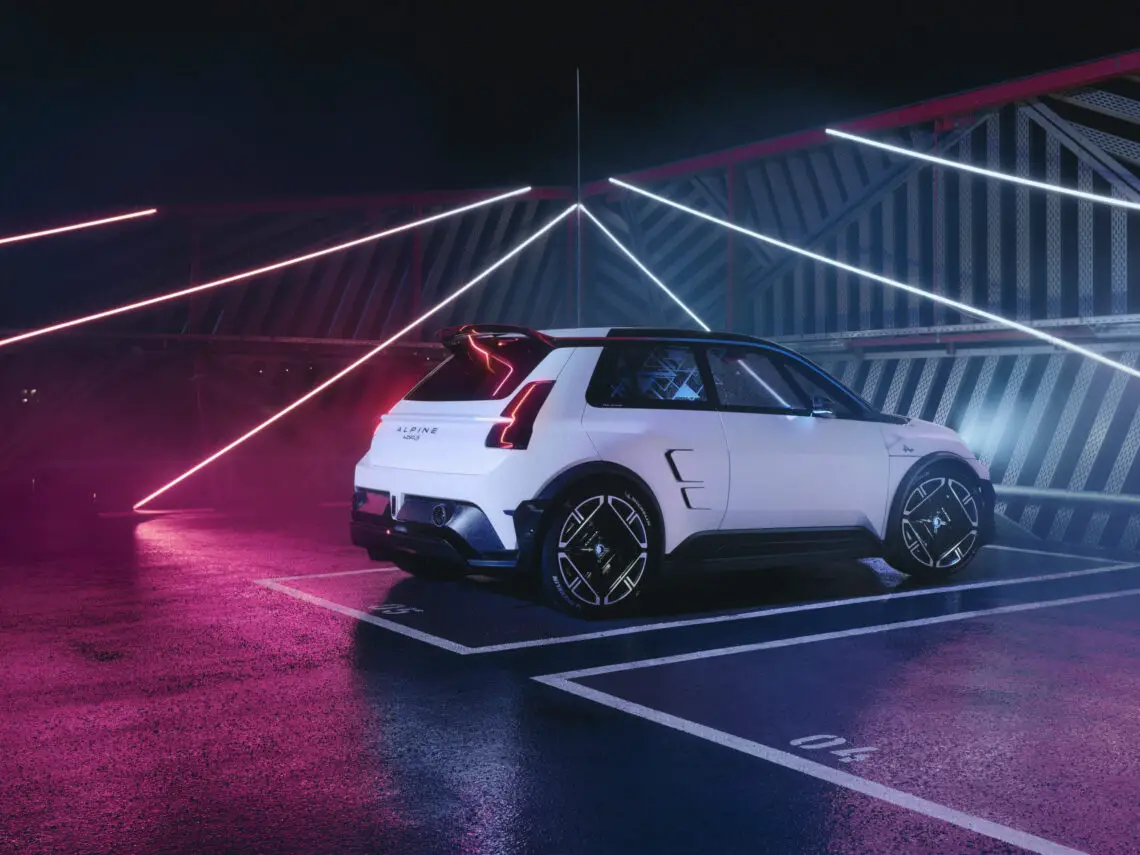 BMW i5 Touring
BMW is coming out with an electric estate. The BMW i5 Touring will appear in spring 2024 as the first all-electric model in BMW's station wagon segment. According to BMW, the BMW 5 Series Touring is very popular, especially in Europe. Starting in the spring of 2024, then, an all-electric estate version will also arrive. Count on the same powertrains as the BMW i5 Sedan.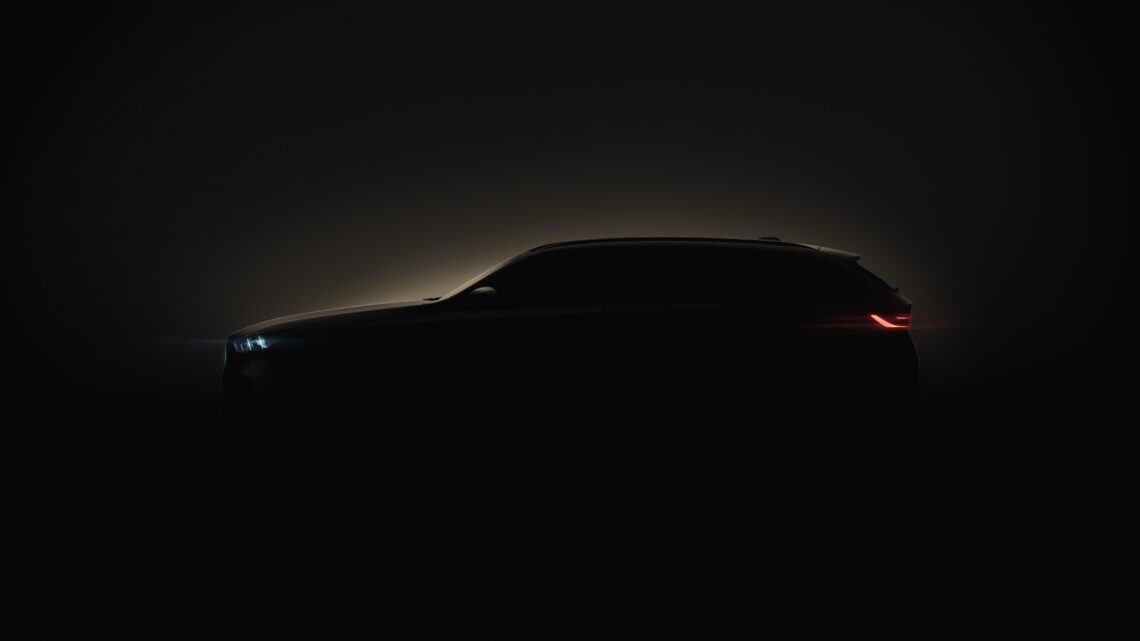 Bugatti Chiron successor
Bugatti will present the long-awaited successor to the Bugatti Chiron during 2024. The hypercar is already ready, confirms Bugatti designer Achim Anscheidt. At least count on some form of electro-support, especially now that Rimac Automobili and Bugatti have merged into one company. We are betting on 1,000 hp of gasoline power and 1,000 hp of electric power, good for 2,000 hp.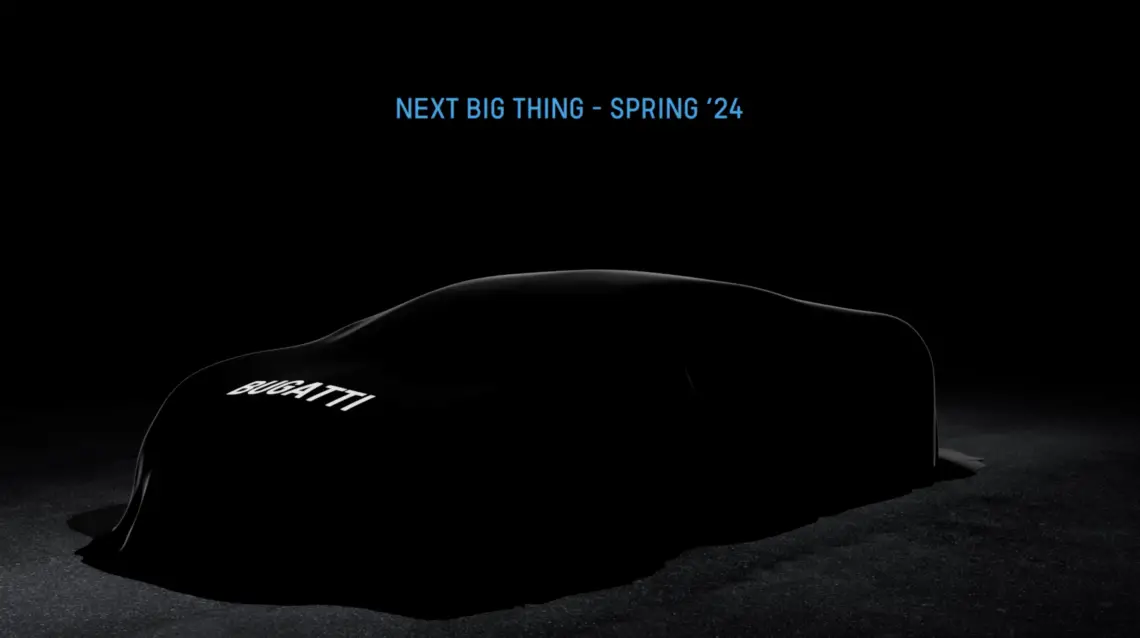 BYD Seal U
Build Your Dreams, BYD for short, is further expanding its lineup in 2024 with the Seal U, a 100% electric SUV for the D-segment. The SEAL U will be available in a Comfort version and a Design version. The Comfort version has a 71.8 kWh battery with 420 kilometers of range. The Design version gets an 87 kWh battery and a range of 500 kilometers.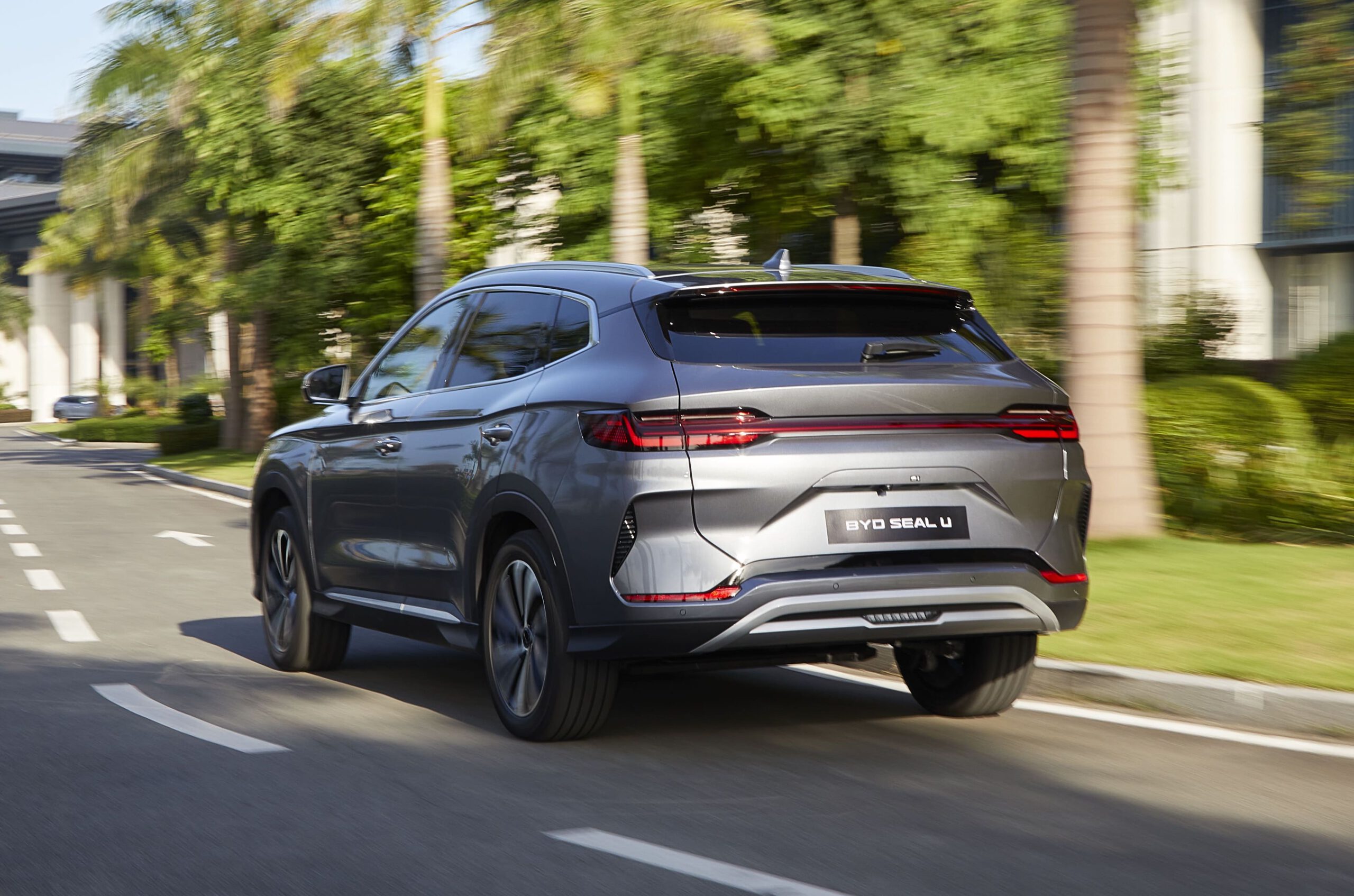 Citroen C3 Aircross
During the presentation of the new Citroën ë-C3, the French brand also showed a video teaser of a new SUV model for the B-SUV segment with three rows of seats. Citroën has not named the model, but it is clearly the successor to the aging C3 Aircross. You guys will have to make do with this rather dark teaser for now. Compared to the current C3 Aircross, the model will be significantly larger.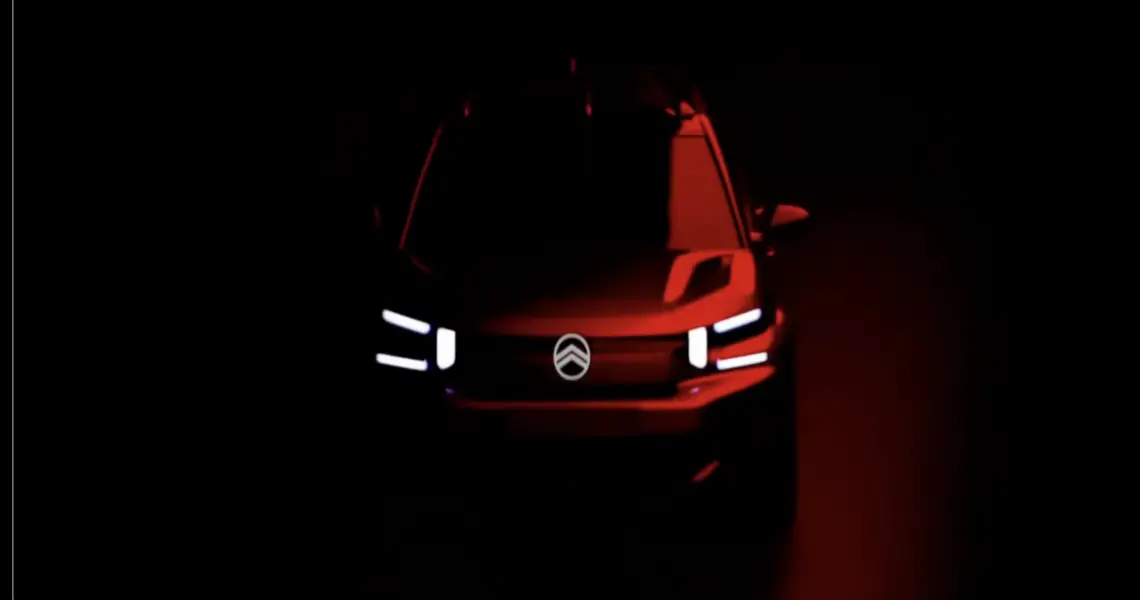 Dacia Duster Gen3
Dacia is preparing to unveil the third-generation Duster in 2024. This Dacia Bigster already reveals much of its design. Expectations are high, especially since the Duster is one of this brand's most popular models. At least count on electrified powertrains, better connectivity and more interior space.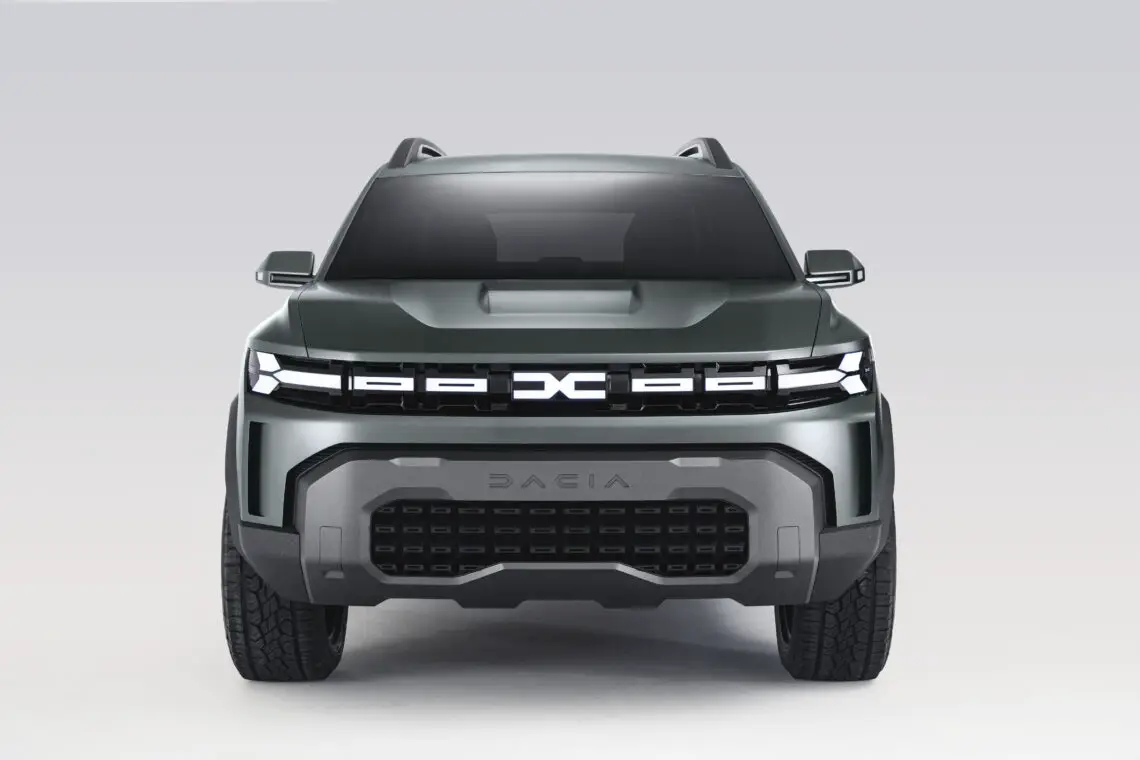 Dacia Spring upgrade
The Dacia Spring will get a major upgrade in 2024. Yep, another upgrade for the Netherlands' cheapest electric passenger car. Dacia promises more usability and presumably the range will also increase a bit again. We also hope for a higher level of completion.
DS 8, a large electric SUV coupe
The DS family will expand in 2024 with a large electric SUV coupe. That will be the DS 8. The car may get more than 600 horsepower and a range of up to 650 kilometers. The car enters the lineup above the DS 7 Crossback. The DS 8 will be built on the STLA Medium platform.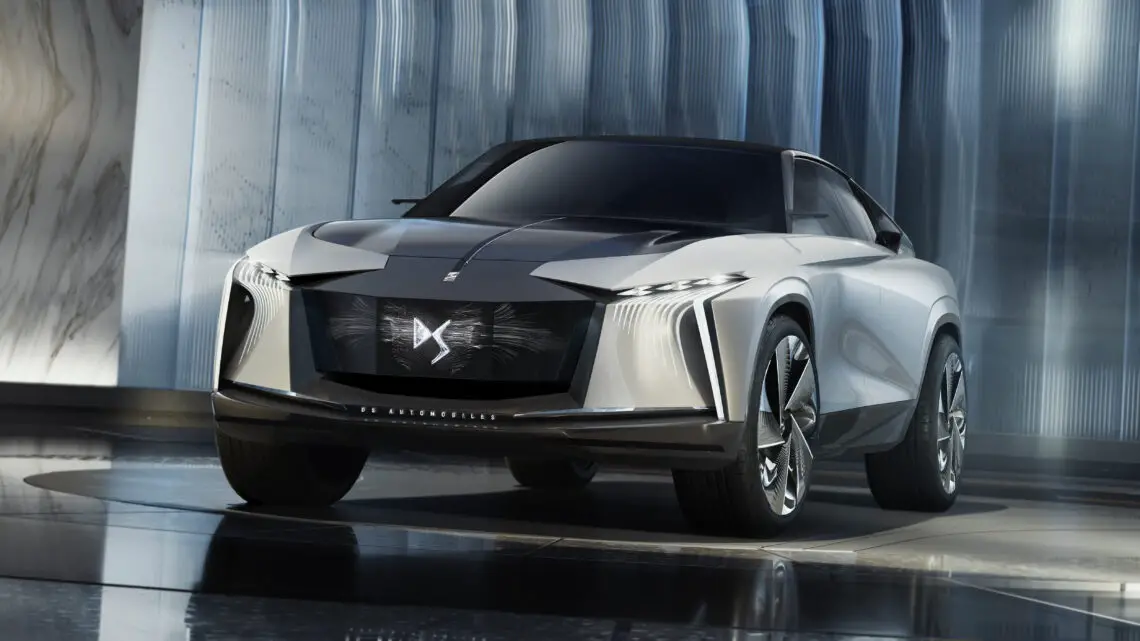 Fiat Topolino
Granted, not a full-size car, but an excellent one for around town: the Fiat Topolino is just too much fun to ignore. In terms of styling, it closely resembles the classic Fiat 500. It comes in only one color and shares its technology with the Opel Rocks Electric and Citroën Ami. Price tag? Count on 10,000 euros in the Netherlands, slightly more expensive than the Opel.
Ford Mustang
The new Ford Mustang marks the next chapter in the history of this American icon! The new Mustang features a completely redesigned interior, a creamy 5.0-liter V8 engine and various connectivity features. It comes as a Fastback and a Convertible.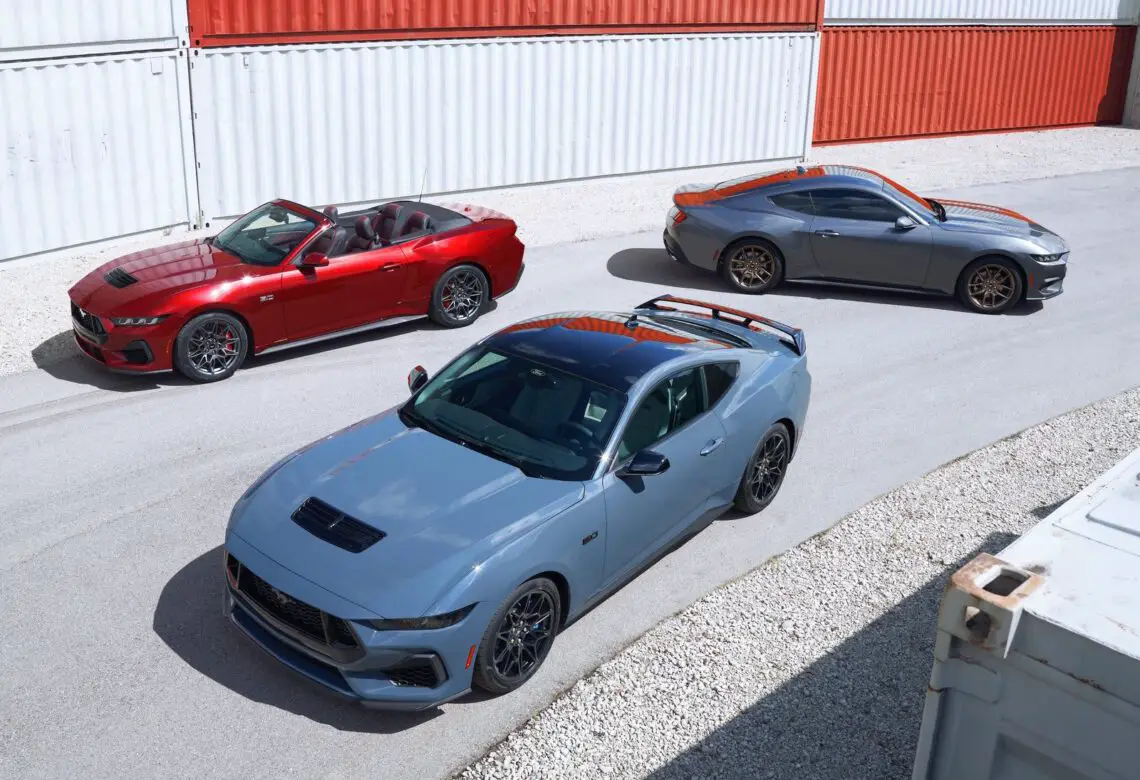 Ford Puma Electric
Another Ford, but of a completely different caliber: the Ford Puma Electric. It too will be on the market in 2024. Technical details are not yet known. We do count on a distinctive design to distinguish the Puma Electric from its gasoline brothers, such as the Puma ST. Ford will supply only electric models by 2030.
Kia EV5
Looking for an electric alternative to the Kia Sportage? Kia will come out with an EV5, a midsize electric SUV, in 2024. It is expected to benefit from the same technology as the EV6 and EV9. So count on a diversity of powertrains, super-fast charging options and also smart Vehicle 2 Load technology to power on-site equipment as well.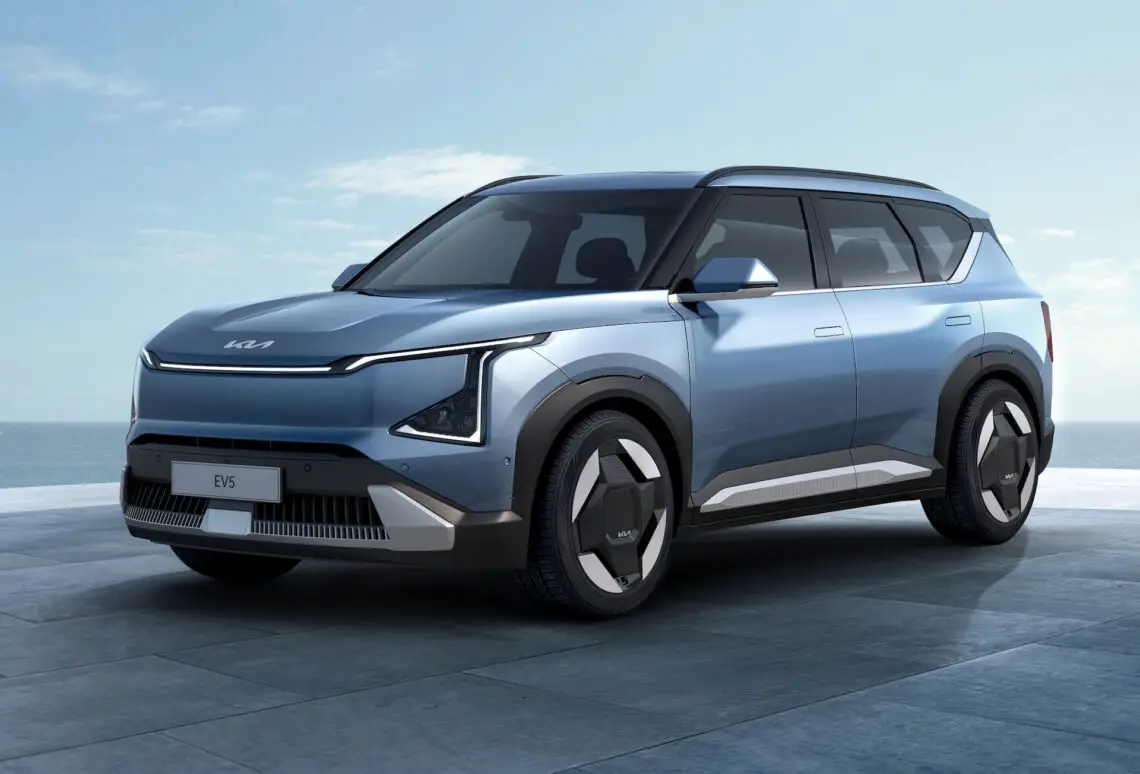 Lancia Ypsilon
Lancia is getting ready for a return to the European market. There will be three models between 2024 and 2028, namely a new Ypsilon, Delta and another flagship model. The New Ypsilon kicks off in 2024. It will presumably come as a mild-hybrid and later as a BEV.
Lucid Gravity
After the Air limousine, Lucid is also coming out with an electric SUV: it will be the Lucid Gravity. Technical details are still missing. What we already know is that the model will be built on the Lucid Electric Advanced Platform (LEAP), developed for the entire Lucid model range.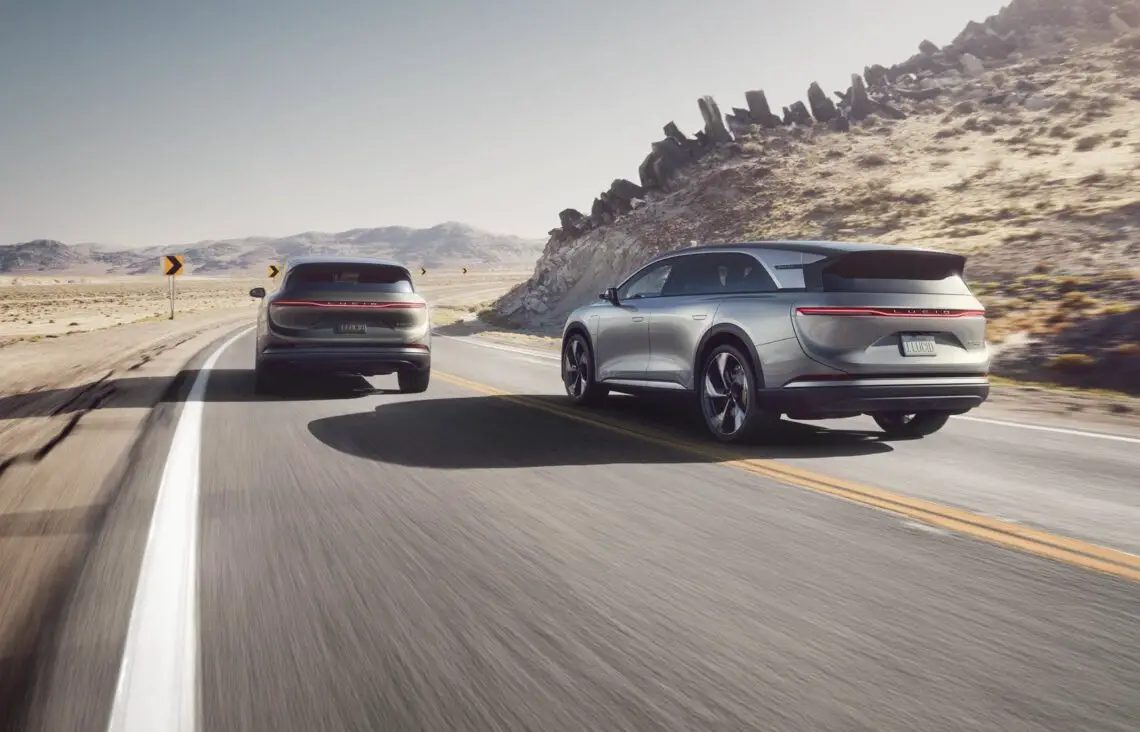 Mitsubishi Outlander PHEV
Mitsubishi Motors Europe continues to expand its range and invest in the European market. Following the introduction of the new generation ASX – based on the Renault Captur – and the all-new Colt – based on the Renault Clio – Mitsubishi Motors will bring its flagship to Europe in 2024: the Outlander PHEV. The new Outlander PHEV gets second-generation Plug-in Hybrid technology with two engines and all-wheel drive.
Mobilize Duo
Can your new car be a little smaller? Then check out this Mobilize Duo, a new vision of urban mobility. The Duo has a rear-mounted electric motor that drives the rear wheels. It comes in two versions: one has a top speed of 45 km/h and may be driven by anyone aged 16 and over with a moped certificate or B driver's license, while the other has a top speed of 80 km/h and may only be driven with a B driver's license. The range is 140 kilometers. A price has not yet been announced.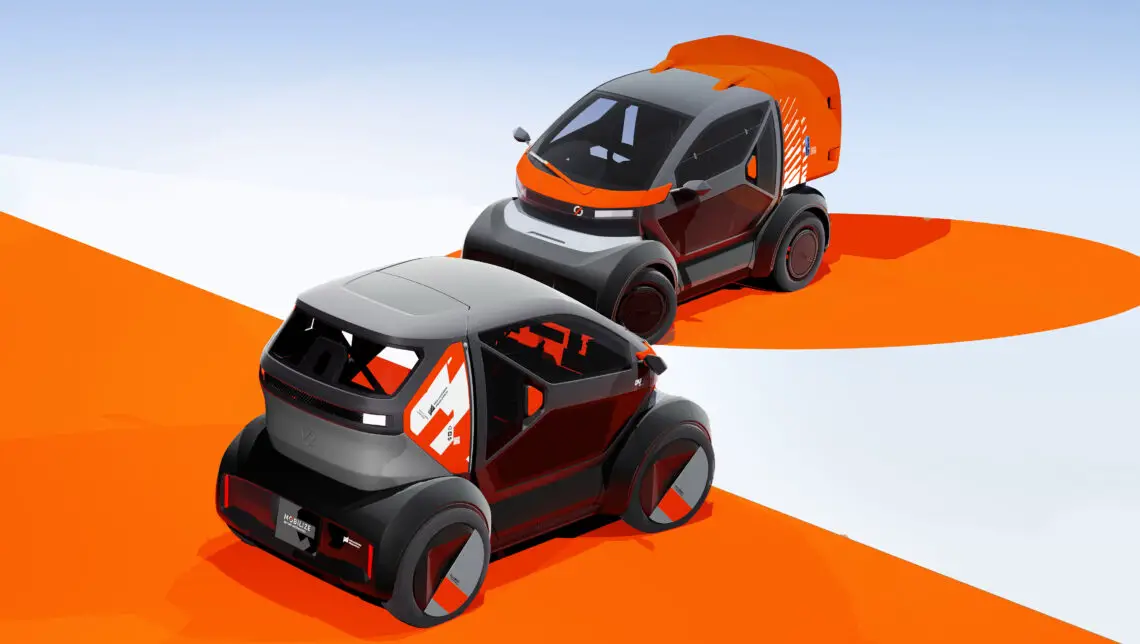 Nissan Micra
Nissan is getting ready to introduce the new generation Micra. That one will most likely be all-electric, just like the Renault 5. In fact, the Micra is on the same CMF-B-EV platform. We are betting on a range of about 400 kilometers.
Opel Crossland Electric
The days of the current generation Opel Crossland are numbered. Its successor will debut in 2024. Opel can also confirm that this B-SUV will be available, among other things, with a battery-electric powertrain. With the announcement of the new generation Crossland, Opel is taking another step toward becoming an all-electric brand in Europe by 2028.
Opel Grandland Electric
Another electric Opel: the Grandland Electric, the successor to the current generation Grandland. The unveiling will take place in 2024. The car shares its technology with the Peugeot e-3008. So count on a range of 500 to 700 kilometers, depending on the battery pack. It is based on the STLA Medium platform.
Peugeot 5008
Speaking of Peugeot, the Peugeot 5008 will debut in 2024. The 5008 also comes as an all-electric variant: that is, as an e-5008. The new Peugeot 3008 and 5008 will also eventually be available with electrified (hybrid and plug-in hybrid) powertrains.
Peugeot e-408
In 2024, Peugeot will also present an all-electric version of the e-408, based on the Peugeot 408. The powertrain will be very similar to the Peugeot e-308 and Opel Astra Electric. So count on a 156-horsepower electric motor and a range of about 400 kilometers.
Polestar 5
The Polestar 5 is the Swedish automaker's fifth model. Among other things, the car gets an 884 hp and 900 Nm powertrain. The Polestar 5 is an electric four-door GT, which until now went through life as the Precept concept car. We are extremely curious, including its fast-charging capabilities. Because those are expected to be impressive.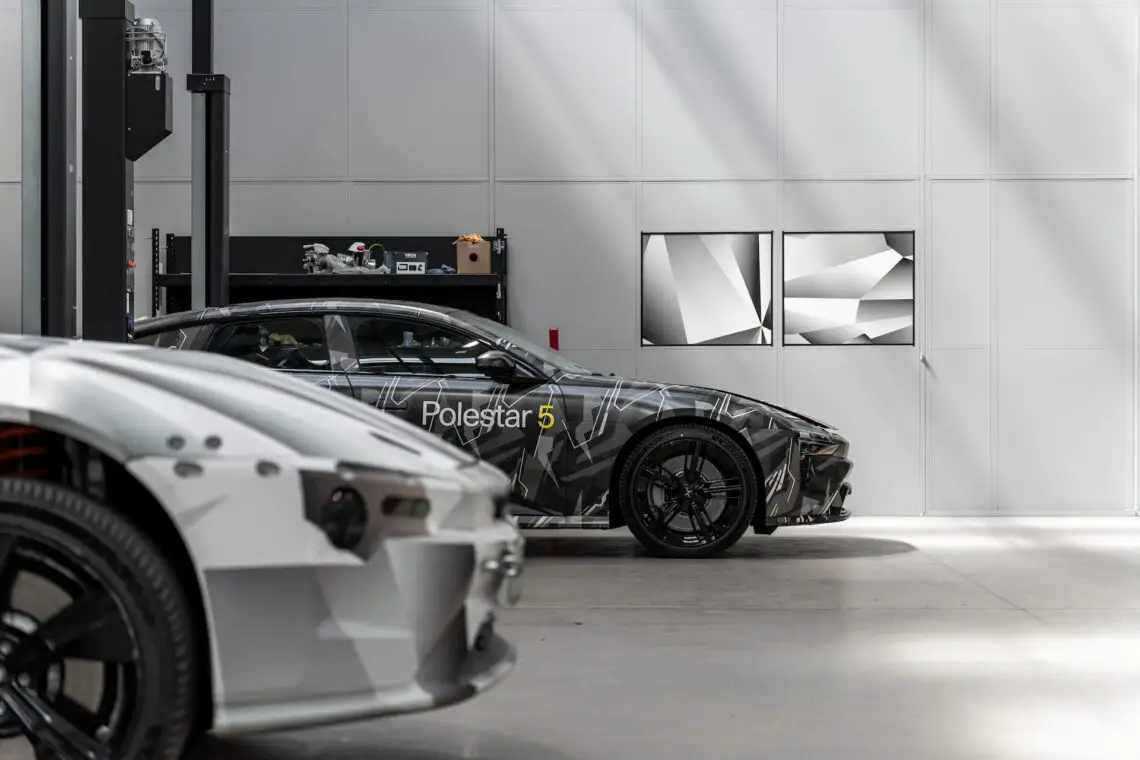 Porsche Macan EV
It was long delayed, but in 2024 it should really happen: the all-electric Porsche Macan. Technical details remain under wraps for now, but this electro-Porsche is certainly interesting. We can make estimates: a battery pack of about 100 kWh and a range of up to 600 kilometers.
Porsche Taycan update
The Porsche Taycan will get an extensive refresh next year, with the brand also introducing a 1,000-horsepower version. The Taycan entered the market in 2019, so after five years, it's quite time for a thorough upgrade. The upgrade applies to all Taycan models, including the Sport Turismo and Cross Turismo.
Renault Rafale
Following the Renault Megane E-Tech Electric, Arkana and Austral, Renault is taking the next step with the Rafale, an SUV Coupe. The name Rafale refers to Renault's rich history in aviation and to the Caudron-Renault Rafale in particular: a single-seat racing aircraft that achieved a speed record of 445 mph in 1934. The Renault Rafale comes with an E-Tech full hybrid powertrain rated at 200 hp. There will also be an E-Tech 4×4 with 300 hp.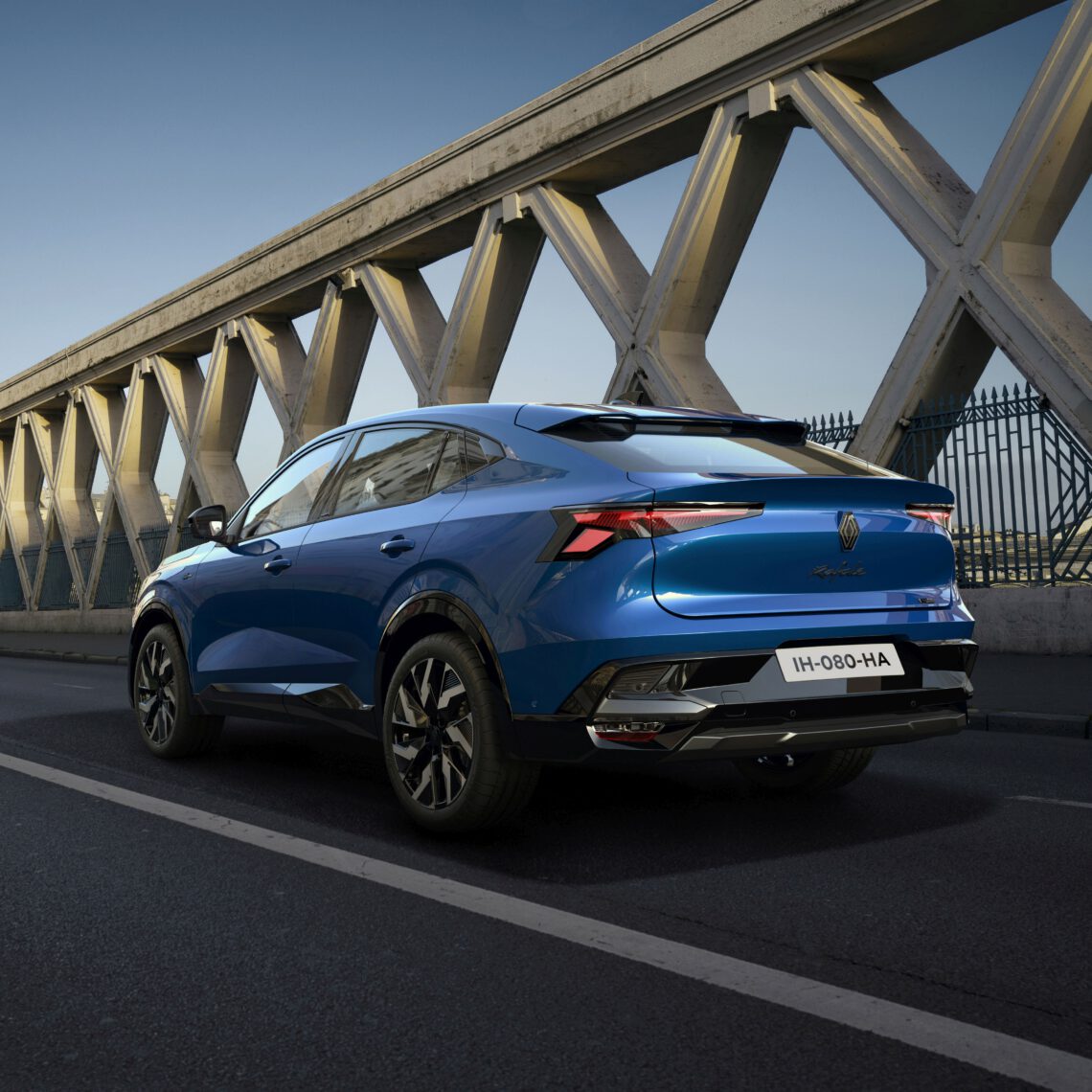 Smart #3
The Smart #3 is an electric SUV coupe coming to the Netherlands in early 2024. The #3 is available with several powertrains. Peak power ranges from 315 kW (429 hp) for the Brabus to 200 kW (272 hp) for the other versions. The SUV coupe has a driving range of between 435 and 455 km according to the WLTP test standard.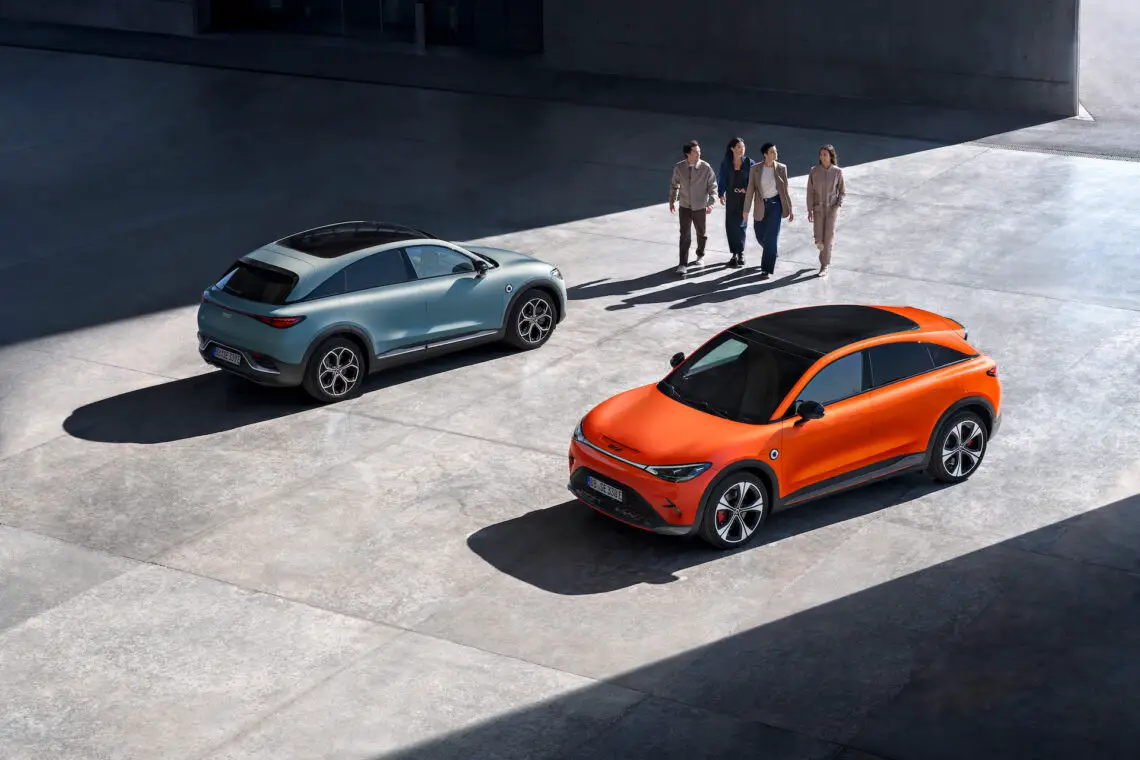 SsangYong Torres EVX
SsangYong finally has a chance in the Netherlands thanks to the Torres EVX. By the way, we're still talking about SsangYong now, but that may become KG Mobility, shortened to KGM, in the near future. The Torres EVX will have a 73 kWh battery from Chinese car and battery manufacturer BYD. The brand expects the electric Torres to achieve some 420 to 450 kilometers on a single battery charge. A 207-hp electric motor provides propulsion.
Tesla Cybertruck
Ouch, that one is sharp! This is the new Tesla Cybertruck. In 2024 it should really happen: the market introduction of this much talked about electric SUV/pickup. Tesla has long delayed it, but delivery is really expected to start in 2024. Really though, or Tesla has to unexpectedly delay it again. Performance will be bizarre: from 0 to 100 km/h in about 3 seconds a range of 680 kilometers.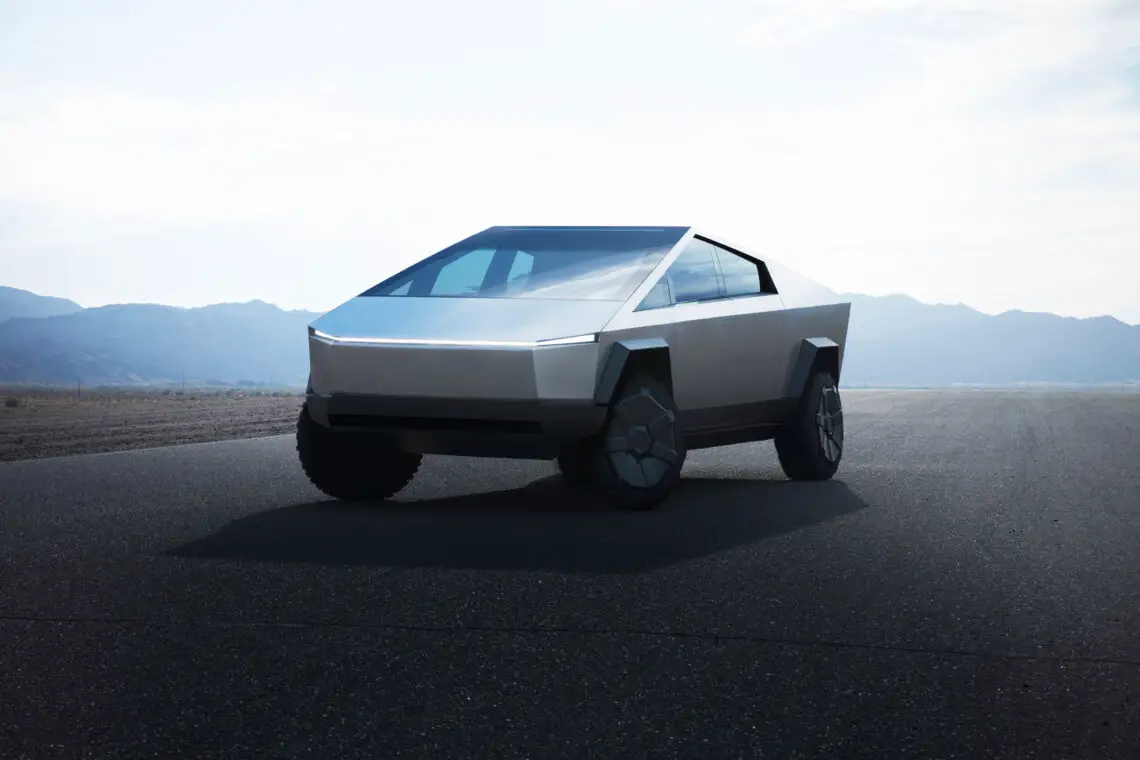 Volkswagen ID Buzz LWB
The ID. buzz from Volkswagen comes as long wheelbase and room for seven people. The long-wheelbase version will also be available with a new, 210 kW (286 hp) electric motor. In addition to the 77 kWh battery pack, there is also a variant with a capacity of 86 kWh. Other news: a head-up display, a further improved infotainment system and remote parking.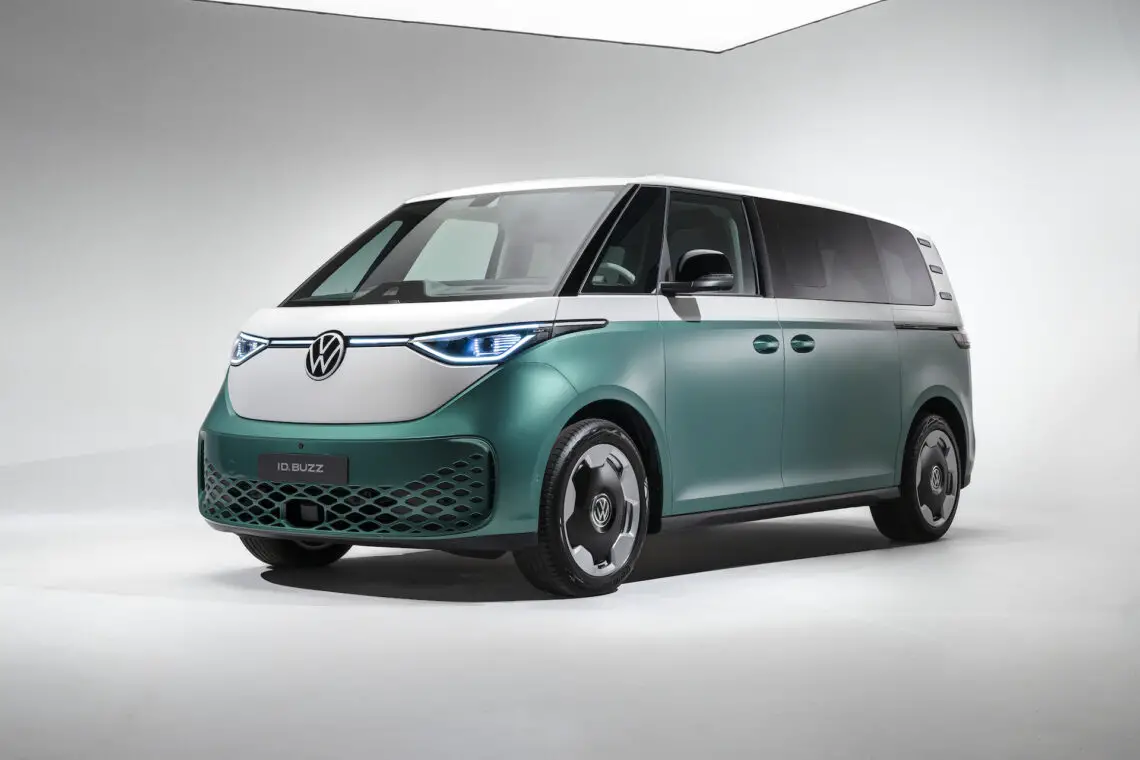 Zeekr 001
This electric car is also definitely interesting: this is the Zeekr 001. A promising alternative to Tesla and Polestar. The numbers: 620 kilometers of range, 0 to 100 in 3.8 seconds and peak power of 544 hp. It will be introduced in 2024.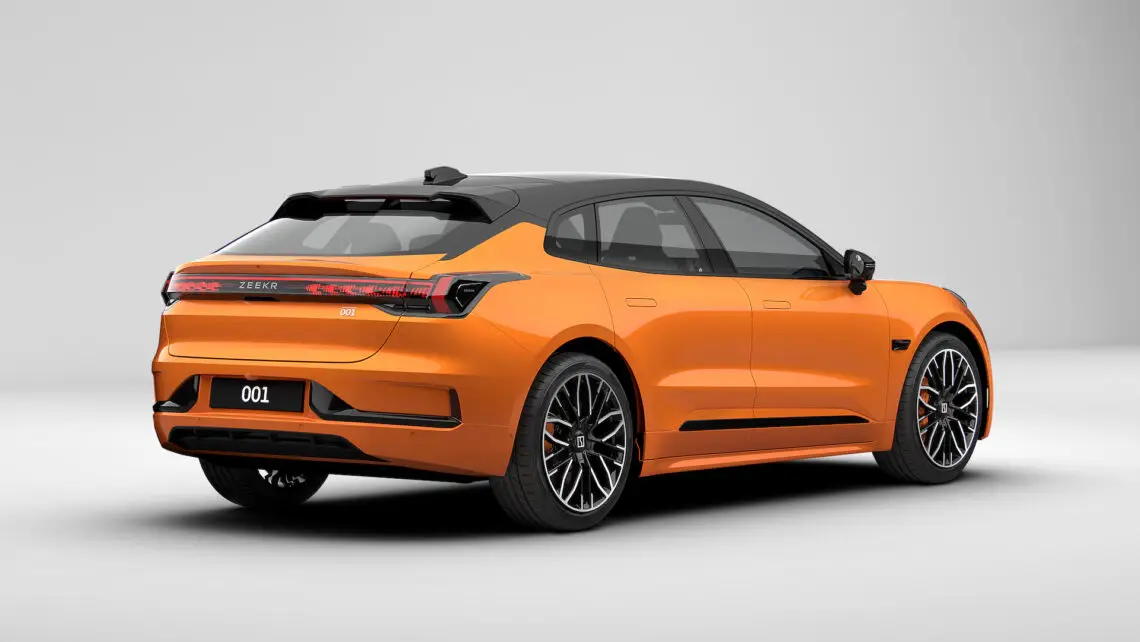 Which one is your favorite?
And that was it again: part 2 of the overview of 30 new cars coming to market during 2024. In this list, which car is your absolute favorite?