Out of this world: Rolls-Royce Black Badge Cullinan 'Blue Shadow'
Blue Shadow and Kármán line
The Rolls-Royce Black Badge Cullinan 'Blue Shadow' is inspired by the Kármán line. The what? Explain! The Kármán Line is the mysterious invisible boundary 100 kilometers above the Earth's surface, where space begins. In this ethereal region, the blue of the sky we see on Earth fades into the blackness of space, creating an intense dark blue zone where darkness becomes visible.
62 pieces, a conscious choice
The print run of 62 is a deliberate choice. Because 100 kilometers is 62 miles. Rolls-Royce thus builds one car for every mile from Earth to the Kármán line.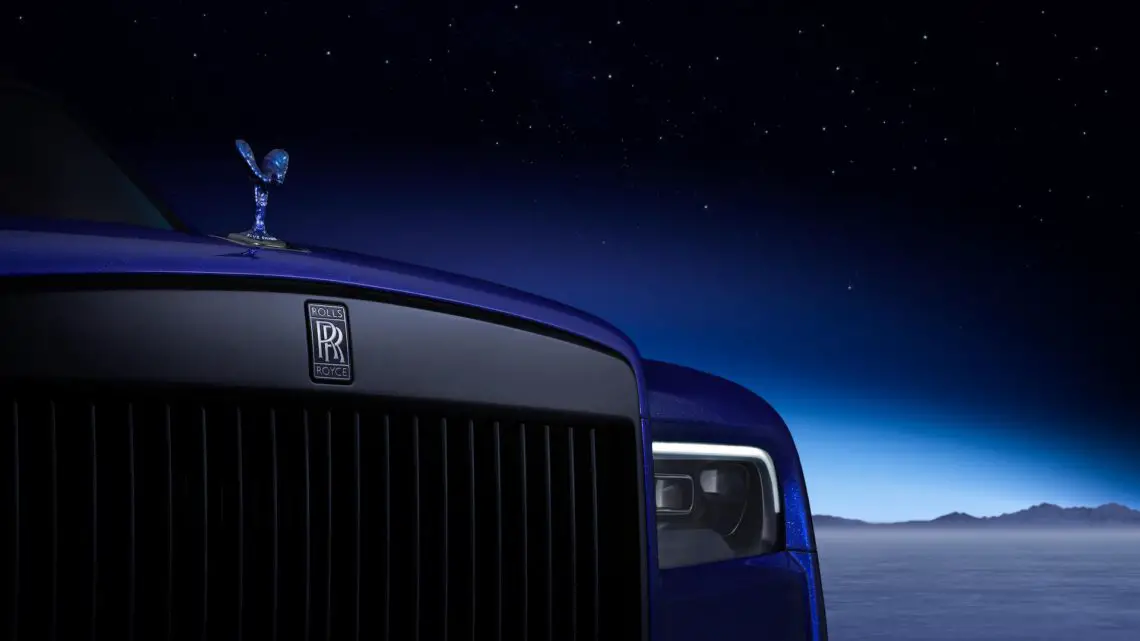 Features Rolls-Royce Black Badge Cullinan 'Blue Shadow'
A Rolls-Royce that is "out of this world," in other words. What are the characteristics? At least a unique blue paint color called Stardust Blue, clear glass, a Spirit of Ecstasy made of titanium and "Edge of Space" interior trim. Furthermore, this SUV has "Lunar" Starlight Headliner consisting of 1,183 optical stars. The leather trim on the seats features 75,000 individual perforated holes. Rolls-Royce will supply a bespoke car cover, luggage set and a 1:8 scale model upon request.
In short: a unique Rolls-Royce and probably a classic of the future. The price tag? Count on a ton or seven in euros.