Opel Rocks-e KARGO: the best company car of the moment
Opel Rocks-e
In the spring, Opel will introduce the Rocks-e in our country: a small electric city car, with an asking price of under 10,000 euros. The Germans now confirm that the order variant will also come to the Netherlands this year, although it is not yet clear when exactly and what it will cost.
What do you mean, company car?
The Rocks-e is an electric two-seater and is only 2.41 meters long, 1.39 meters wide and 1.52 meters high. How can you turn that into a company car? Well, that's simple: the Kargo variant is a single-seater. The passenger seat makes way for a modular cargo area and a bulkhead. This creates enough space to deliver parcels in the city. This is where this compact delivery van really feels at home. Because it is not only small, it also has a very small turning circle: only 7.20 meters.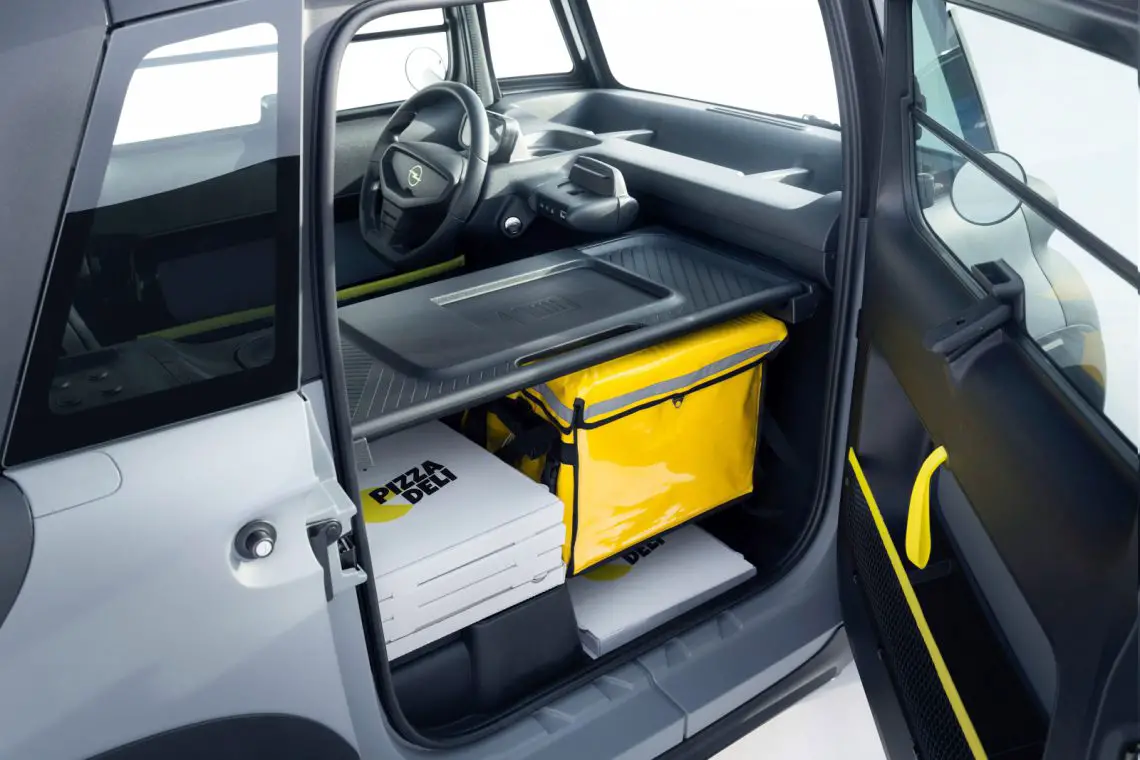 cargo space
The driver still has as much space as in the regular Rocks-e and can access his cargo through a hatch above the cargo area. You can also access the cargo area by simply opening the passenger door. The cover above the cargo area can also be removed and stored behind the driver's seat, so that you can store larger and taller items – up to a length of 1.20 meters –  can transport. The loading floor is adjustable in height, so that several spaces can be created.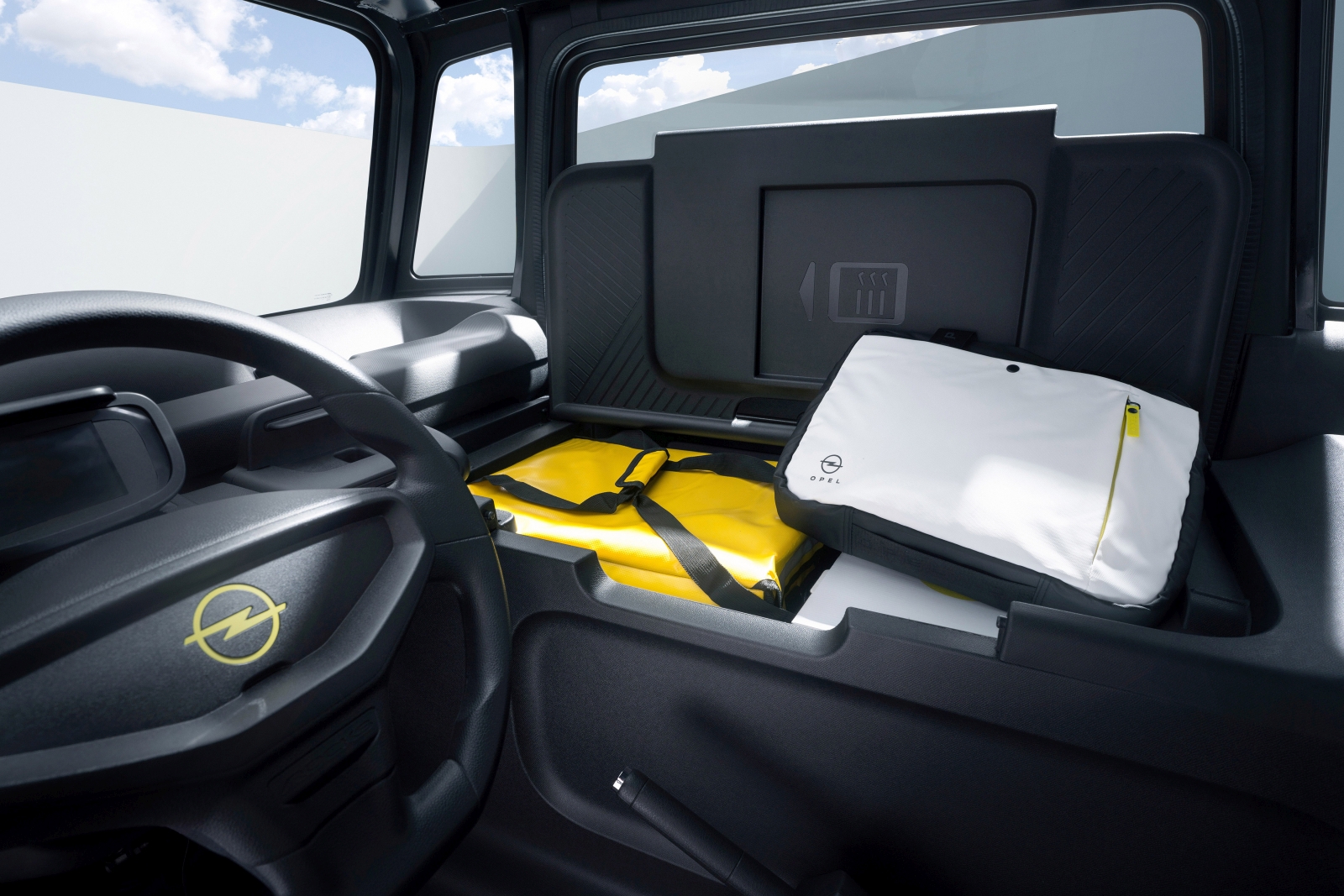 No driver's license required
Everything has remained the same underneath. Just like in the regular Rock-e , the Kargo is powered by an 8 hp electric motor. Its top speed is 45 km/h, so you only need a moped certificate to drive it. So 16-year-old pizza deliverers can also drive it. The 5.5 kWh battery pack is fully charged in about 3.5 hours, after which you can drive 75 kilometers. The Rocks-e is based on the Citroën Ami , which is not yet coming to the Netherlands.
Also read: