Opel Rocks-e for sale in the Netherlands in the spring
Driving without a driver's license
Brands pull out all the stops to engage consumers at a young age. Brand loyalty develops at a young age. Opel is taking a smart approach in that regard: you can drive the new city car from the German brand as a 16-year-old. As long as you have a moped certificate in your pocket.
Opel Rocks-e
Meet the Opel Rocks-e: a small electric city car, with an asking price of under 10,000 euros. Why are you allowed to drive without a driver's license? The two-person vehicle has only 8 horsepower and therefore a top speed of 45 km/h. The range is 75 kilometers. You can charge it via a public charging station or simply plug it into the wall socket at home. It then takes about 3.5 hours before the battery is fully charged again. The Rocks-e is based on the Citroën Ami , which is not yet coming to the Netherlands.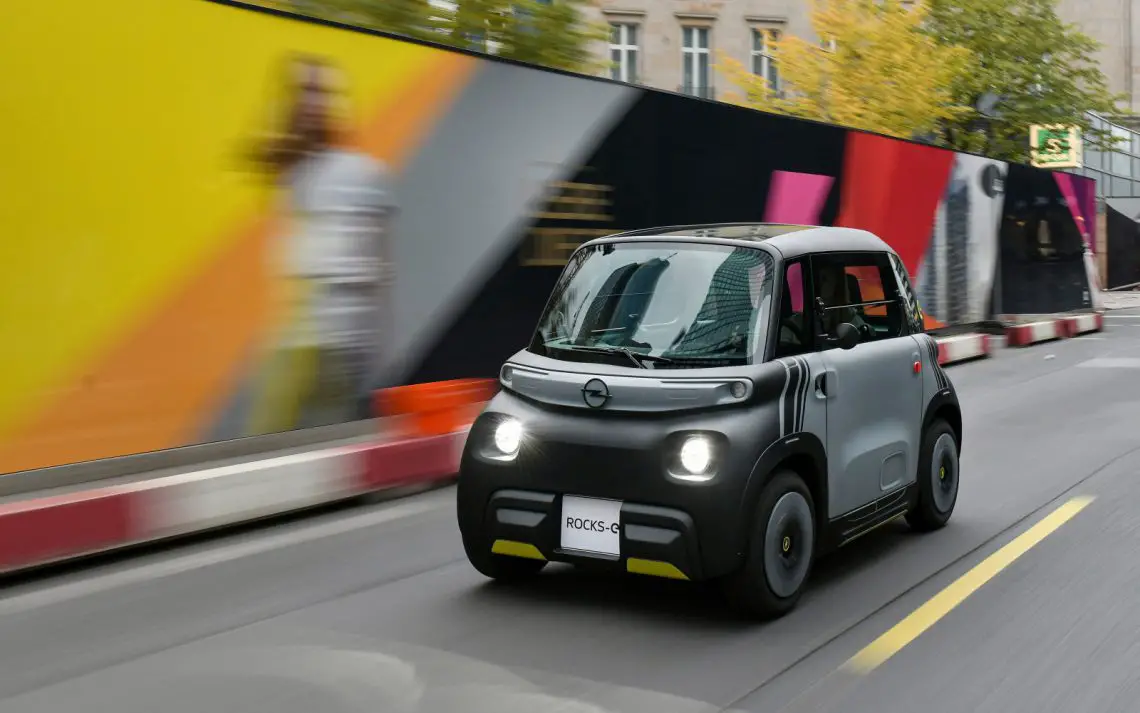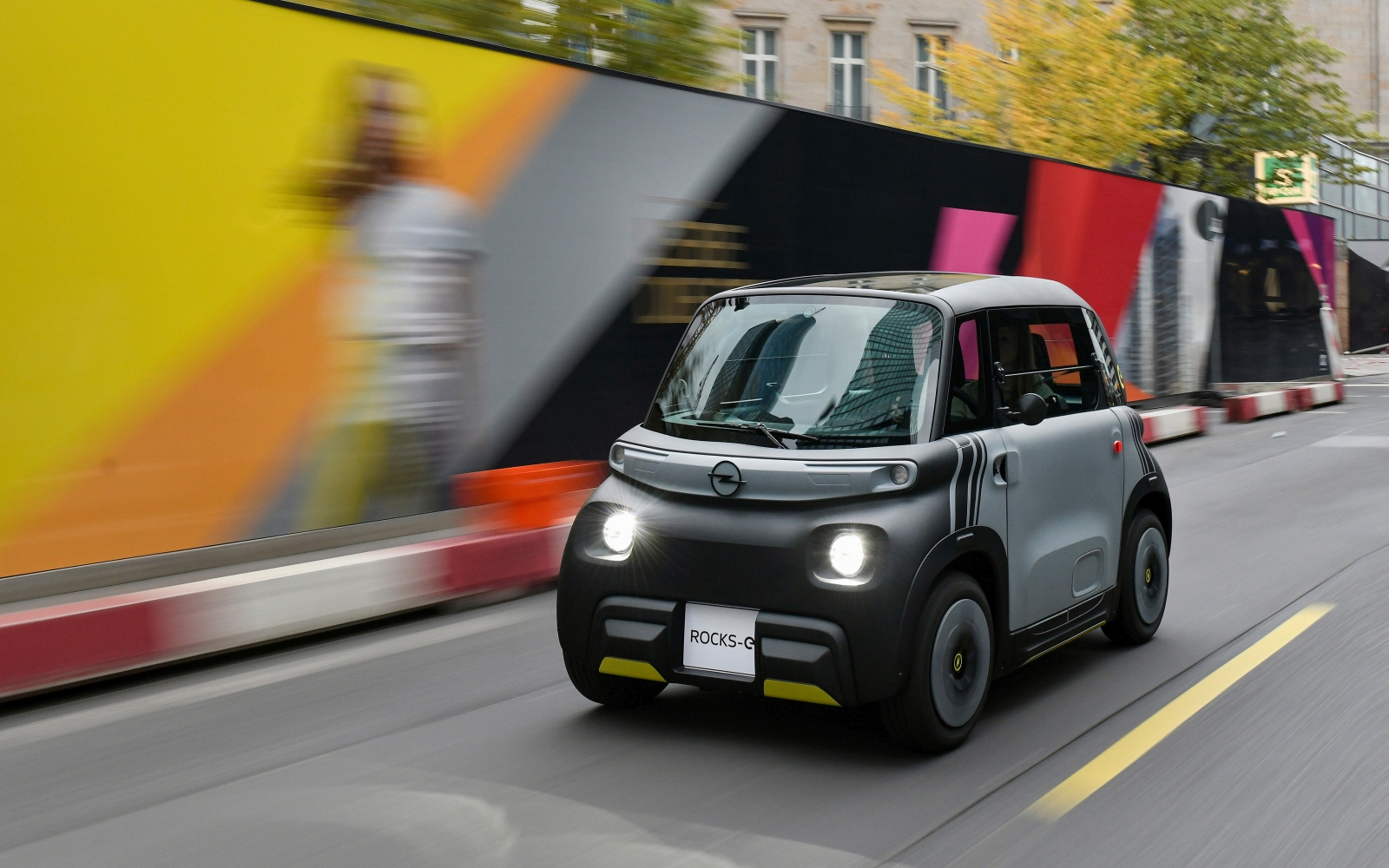 In your own bubble
According to Opel, the compact four-wheeler is the answer to the increasing need for individual, sustainable mobility in large cities. Thanks to an attractive purchase price below 10,000 euros, low running costs, smart charging solutions and suitability for drivers from the age of 16 with a moped certificate or driving license B, the Opel Rocks-e bridges the gap between the scooter and traditional city car. The usage costs are comparable to public transport fares, according to the brand.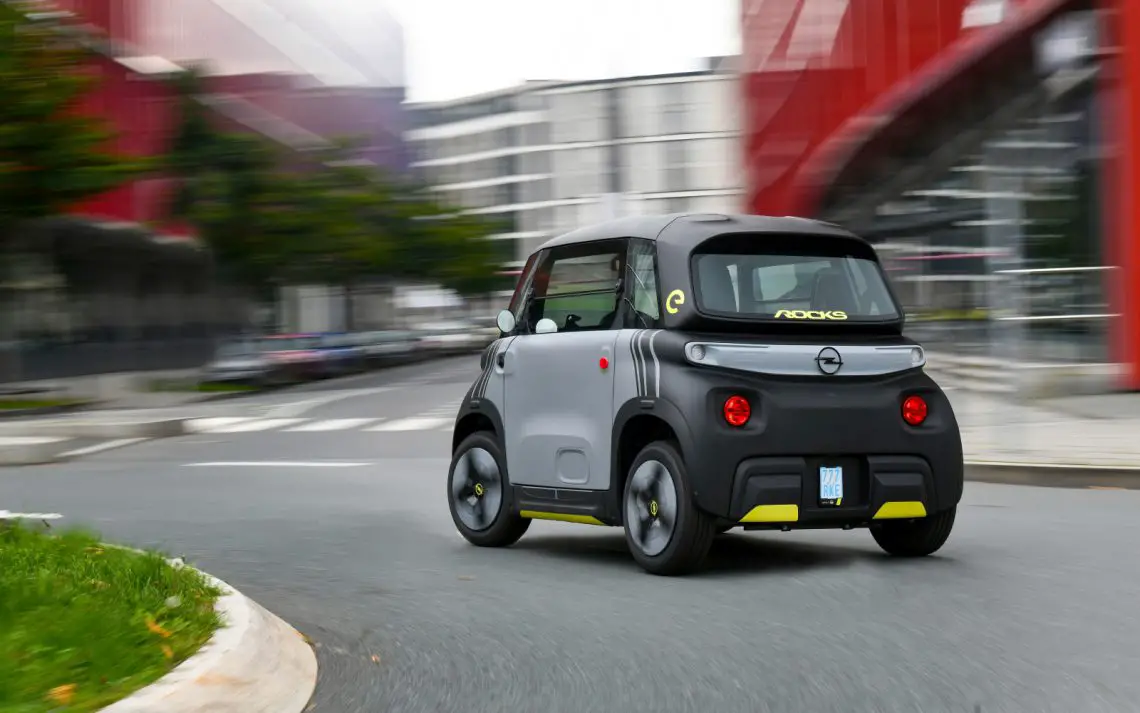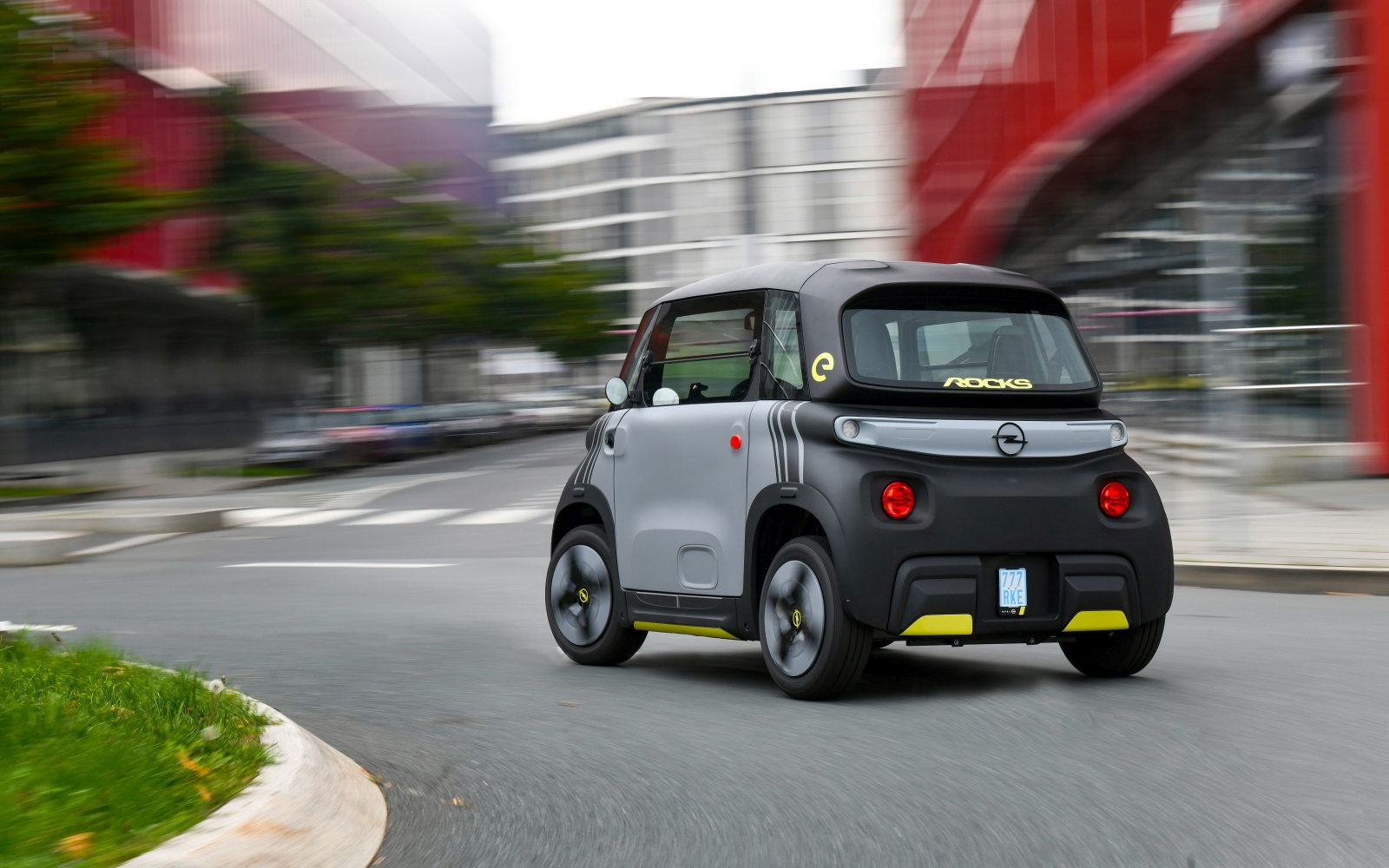 Really compact
The Rocks-e is only 2.41 long and 1.39 meters wide. So you can park it almost anywhere. Thanks to its turning circle of only 7.2 meters, you can also easily maneuver through tight streets. Behind the seats are luggage compartments, where you can store a bag or groceries. In the footwell there is 63 liters of luggage space.
Three variants
Three variants of the idiosyncratic Opel will be launched on the market. Standard on the Rocks-e is the new Opel Vizor family face, LED headlights, LED turn signals and a panoramic roof. In addition to the basic variant, you can also opt for the Tekno and the Klub. They are equipped with 'x-Style' wheel caps and black stripes on the doors. Other eye-catchers are the gray body of the Rocks-e Klub and the yellow skid plates of the Rocks-e Tekno.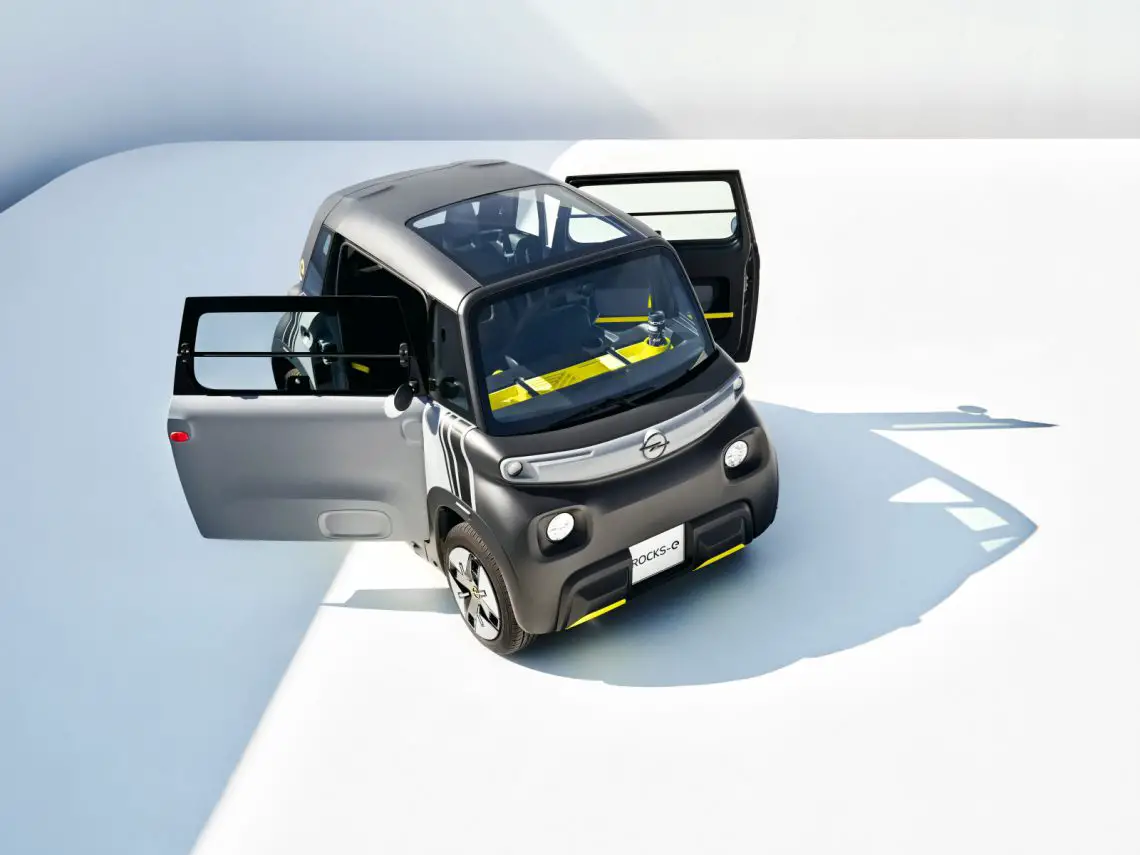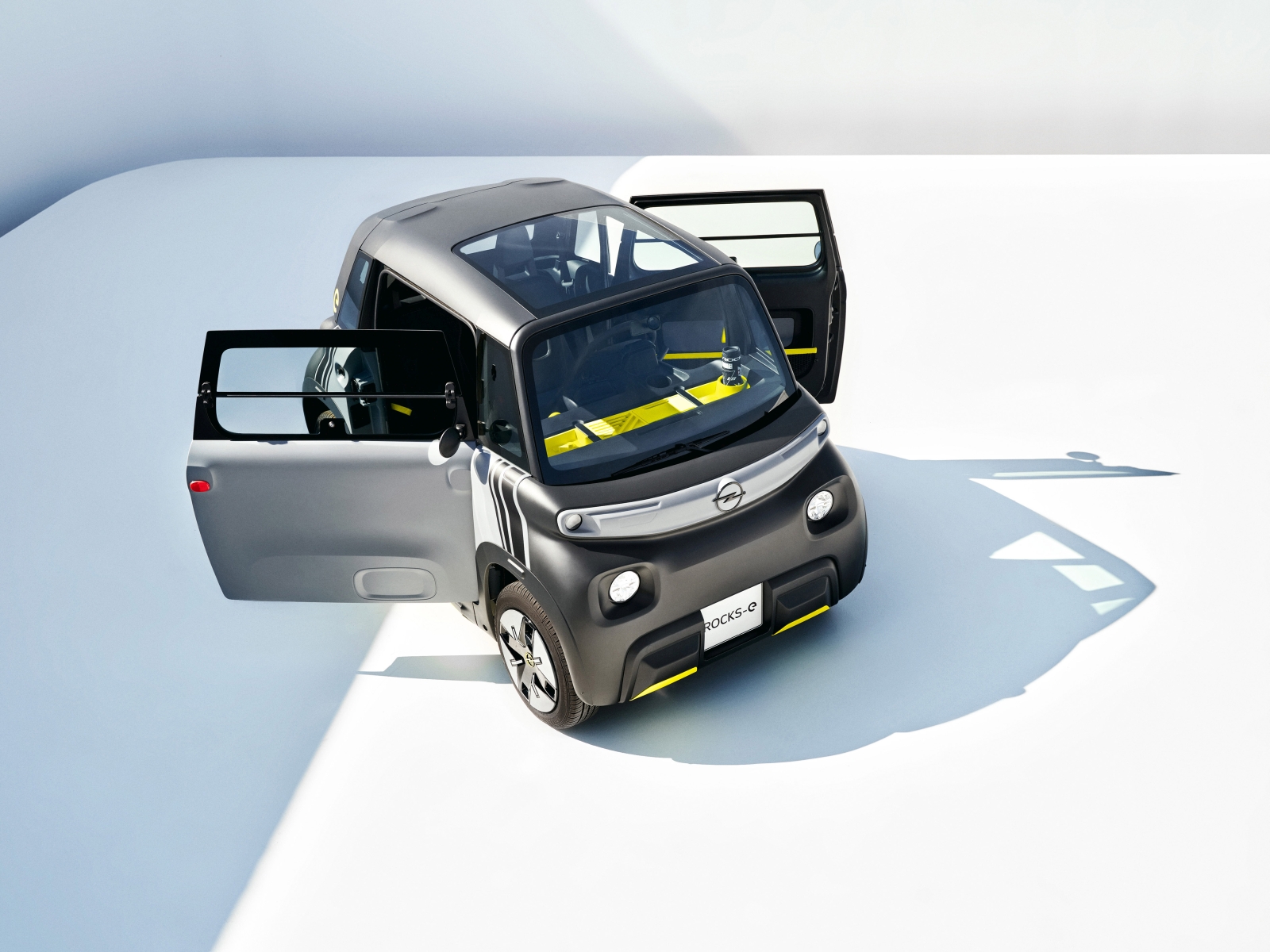 Interior
The color schemes continue in the interior, with storage nets and shopping bag hooks in the same colours, as well as gray or yellow inserts around the instrumentation and center console. The seams of the floor mats also have the same characteristic colour.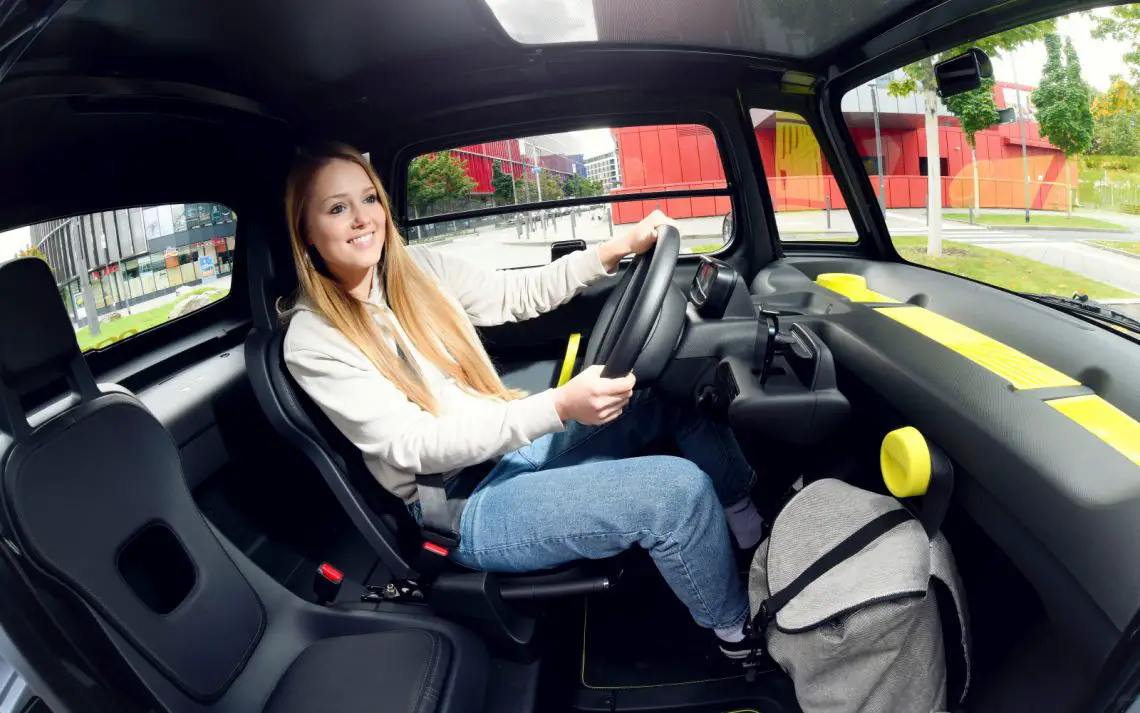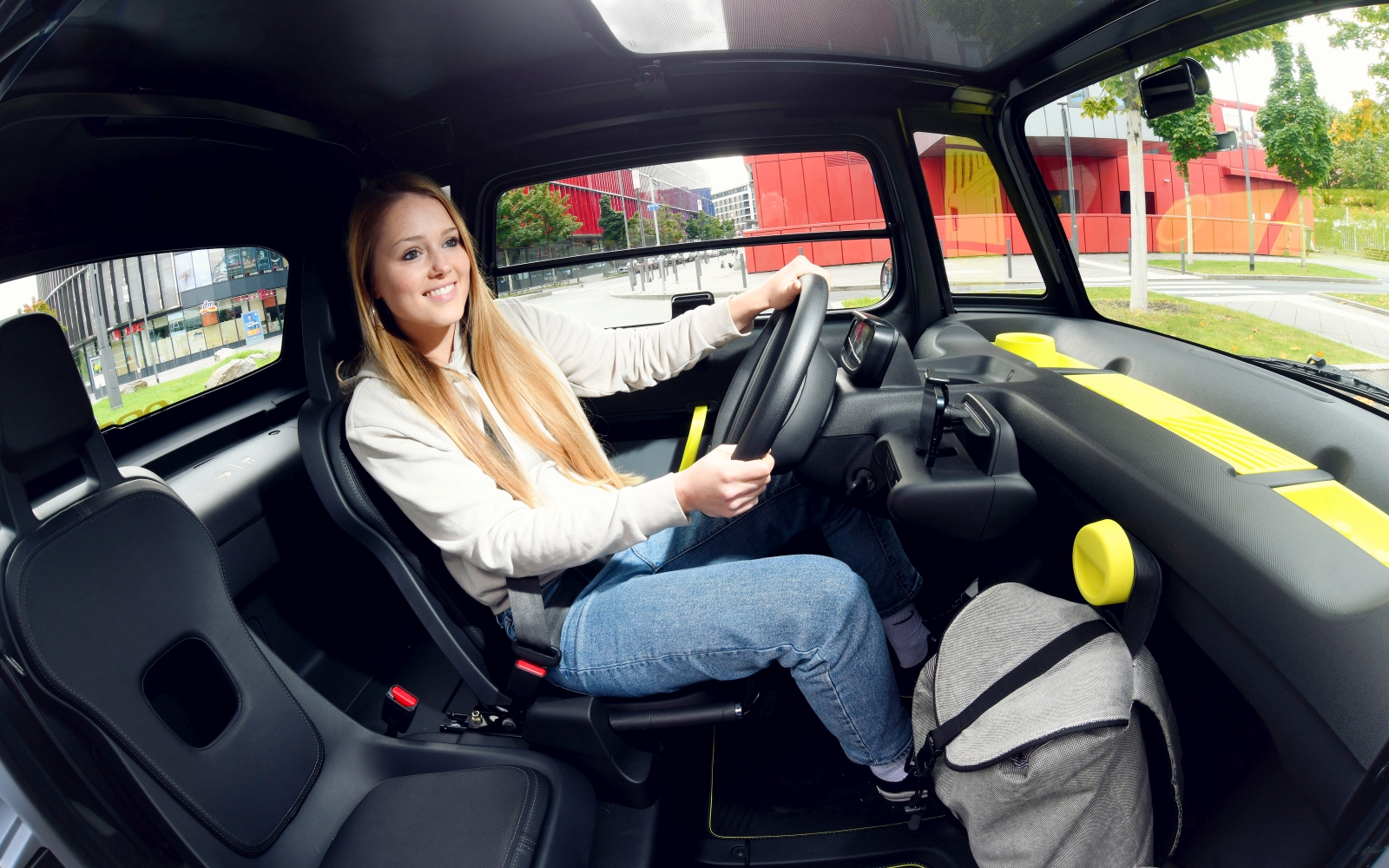 Prices Opel Rocks-e
The final prices have not yet been announced, but it is already clear that you have it at your door (on the sidewalk?) for less than 10,000 euros. After Germany, the Netherlands is the second country where the Opel Rocks-e comes on the market.
Also read: