Nissan Hyper Force: preview of new-generation Nissan GT-R?
Solid-state battery
Hooray, Nissan is 90 years old! Heartfelt congratulations. Under the guise of "bake a cake and celebrate," Nissan has developed this Hyper Force, among other things. The all-electric, high-performance supercar uses a solid-state battery and has an output of up to 1,000 kW. Serious aerodynamics create a lot of downforce. All power is transmitted to the wheels via e-4ORCE all-wheel drive. A lightweight carbon fiber body should reduce the car's weight.
Two driving modes
The concept model features two driving modes: 'R' (racing) and 'GT' (grand touring). The graphical user interface changes color and display based on the mode selected and is designed to instantly display necessary information for the driver depending on driving conditions. This graphic is the result of the collaboration with Polyphony Digital Inc, creators of the Gran Turismo racing games.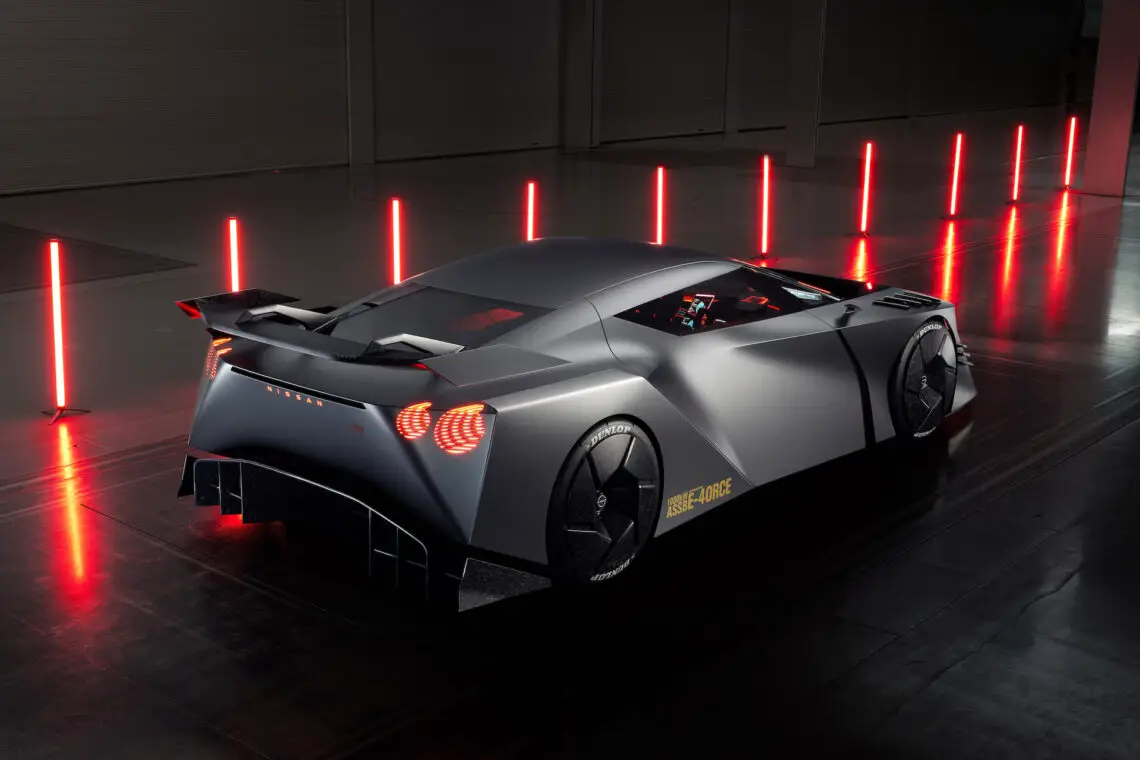 R mode
In R mode, the cabin lights up red, creating an intuitive cockpit around the driver to promote concentration. Panels on the dashboard extend into the seating area to enhance the cockpit feel. Meanwhile, four satellite screens around the handlebars show tire grip and temperature, air pressure, brake rotor temperature, power distribution and other information of great value during racing.
GT mode
In GT mode, the interior lights up blue, while the screens around the steering wheel slide away and are combined. This creates an immersive experience with a simpler infotainment interface, including settings for air conditioning, audio, suspension and stabilizer for a comfortable driving experience. The suspension and stabilizers are the first of their kind that can be easily adjusted via screen while driving.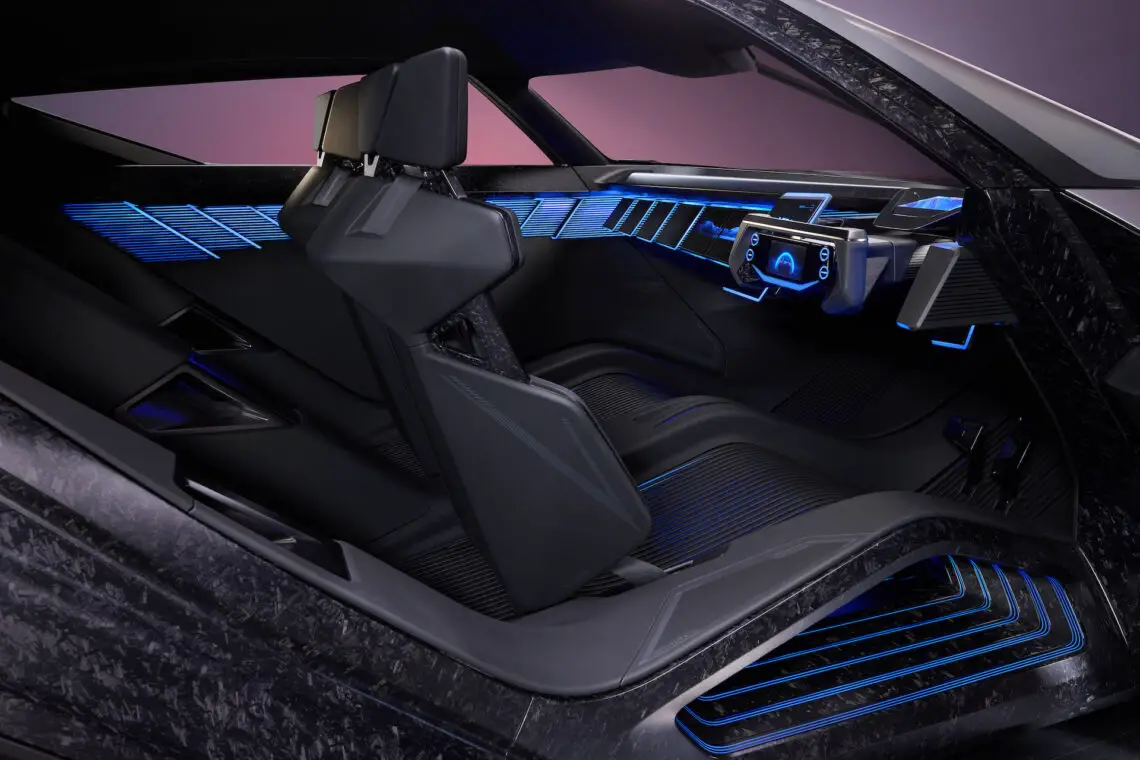 High-performance models
The entire design of the Nissan Hyper Force incorporates elements that pay homage to Nissan's high-performance models, such as the front and rear lights. We clearly detect a nod to the iconic Nissan GT-R here.
Vision of all-electric, high-performance supercar
The most important summary of this car? We let Nissan do the talking: "The Nissan Hyper Force represents a fundamental change in the world of high-performance models and responds to the ever-evolving preferences of environmentally conscious customers. With its eco-friendly drivetrain, performance and safety equipment, it translates Nissan's vision of an all-electric, high-performance supercar of the next generation."
Five-part concept models
The Nissan Hyper Force is part of a five-part set of study models presented by Nissan at the Japan Mobility Show. Makoto Uchida, President and CEO of Nissan, said, "The five concept cars on display at the Japan Mobility Show symbolize the future and embody our corporate mindset: 'dare to do what others don't'. We have advanced our EV innovations and gone beyond mobility to create a more sustainable world. The EV concept cars symbolize the future of a cleaner, safer and more inclusive world for all, without compromising on passions and dreams. Through the power of innovation, Nissan is creating a future where everyone can enjoy mobility."