Nissan Concept 20-23 is a gift
Floating platform
The ritual of unveiling a car usually follows a set pattern: a rotating platform and a car covered with a cloth that is then pulled away by an important person. Tadaa! But that mostly creative minds work at Nissan Design Europe (NDE) is evidenced by the fact that even the unveiling is different than usual.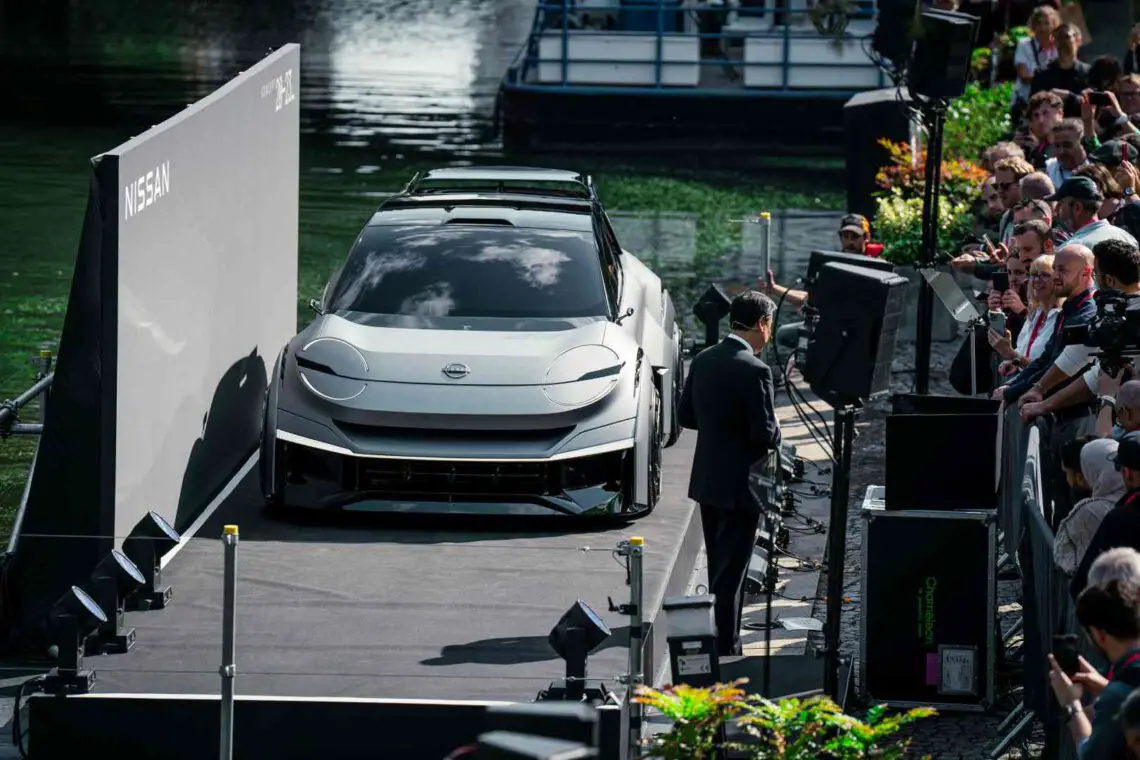 Grand Union Canal
London-based NDE – the birthplace of the Qashqai and Juke – is located on the Grand Union Canal, in the heart of London. Before the unveiling, the organizers kindly ask us to stand at the edge of the canal. The soon becomes clear why. In the distance, the Nissan Concept 20-23, floating on a pontoon, comes our way. The floating platform moors right in front of our noses and then none other than Makoto Uchida, Nissan's CEO, appears to introduce the car. See, that's how you unveil a concept car.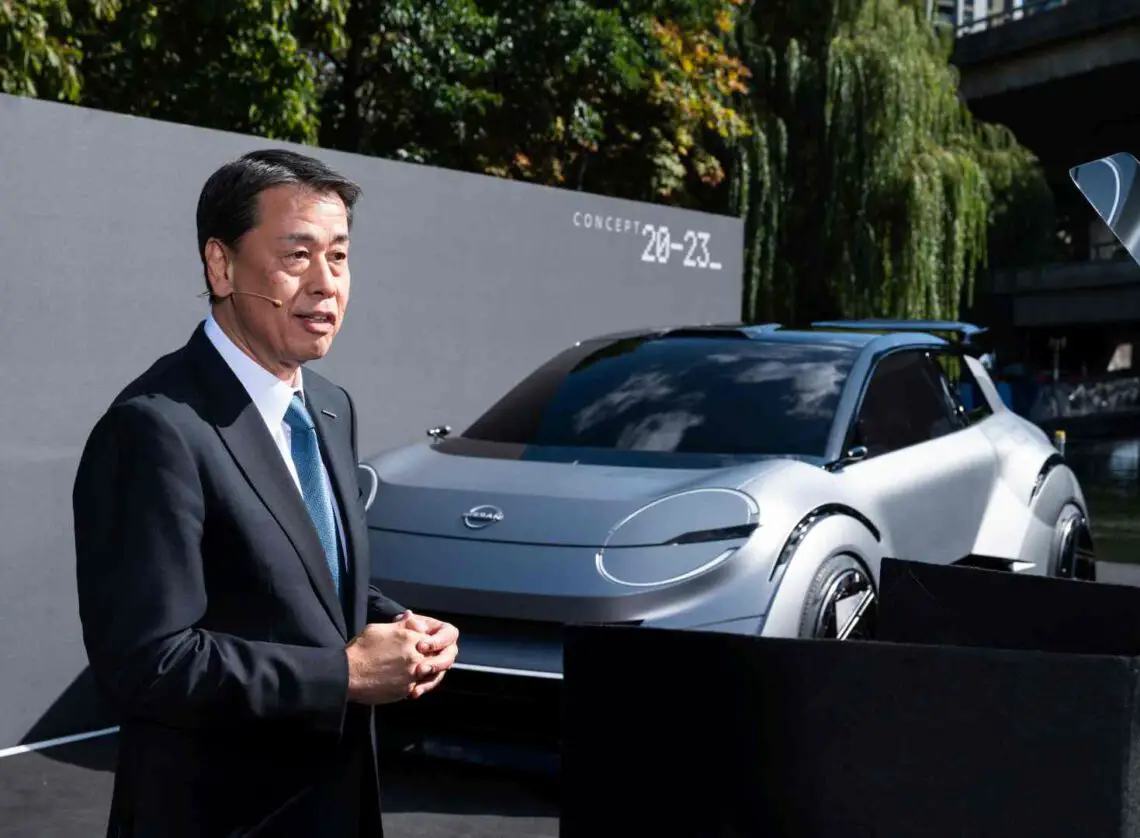 What does Concept 20-23 stand for?
The name Concept 20-23 has a special meaning. It refers to Nissan Design Europe's 20 years in London, and it includes the numbers 2 and 3, which are pronounced "ni" and "san" in Japanese. The concept car fits into Nissan's long history of making fun and eye-catching small cars, such as the Be-1, Pao, Figaro and S-Cargo. Concept 20-23 puts a modern spin on this tradition, ready for the 21st century.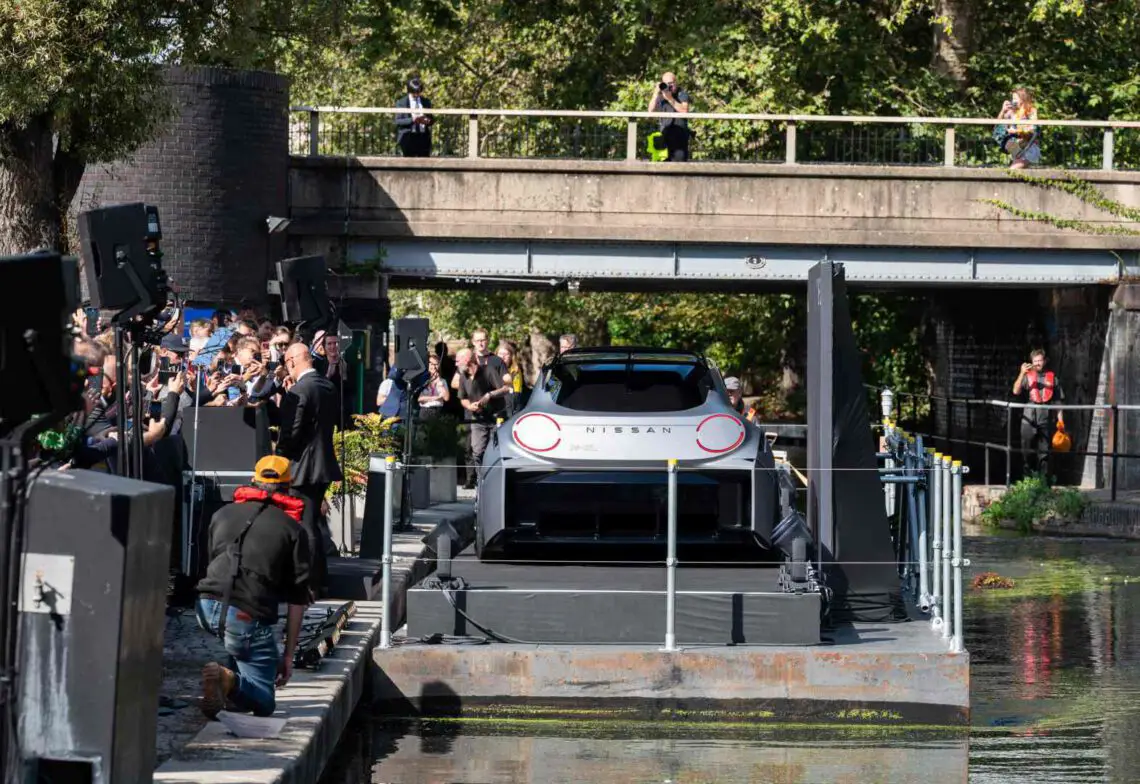 But what is the Nissan Concept 20-23?
For the Concept 20-23 project, the designers at Nissan Design Europe were presented with a challenging mission: create a car you would enjoy cruising through the streets of your own city. No limitations, no boundaries. The result is a sporty electric three-door hatchback.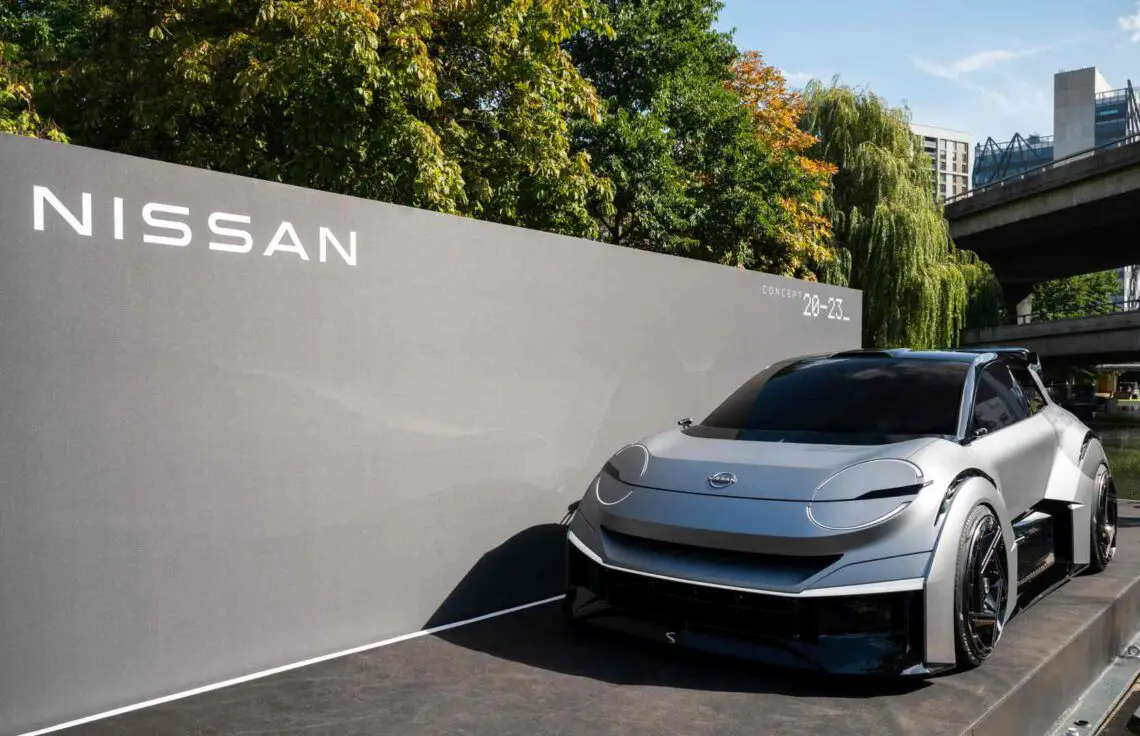 Wolf in sheep's clothing
The headlights of the Concept 20-23 immediately catch the eye. They consist of two semicircles. They give the car a friendly face, while the rest of the car exudes brute force. Just look at the wide wheel arches and the slats above them, which are there on both the front and rear to reduce drag. At the rear is a hefty roof spoiler to create considerable downward pressure. The taillights also consist of thin semicircles of LEDs,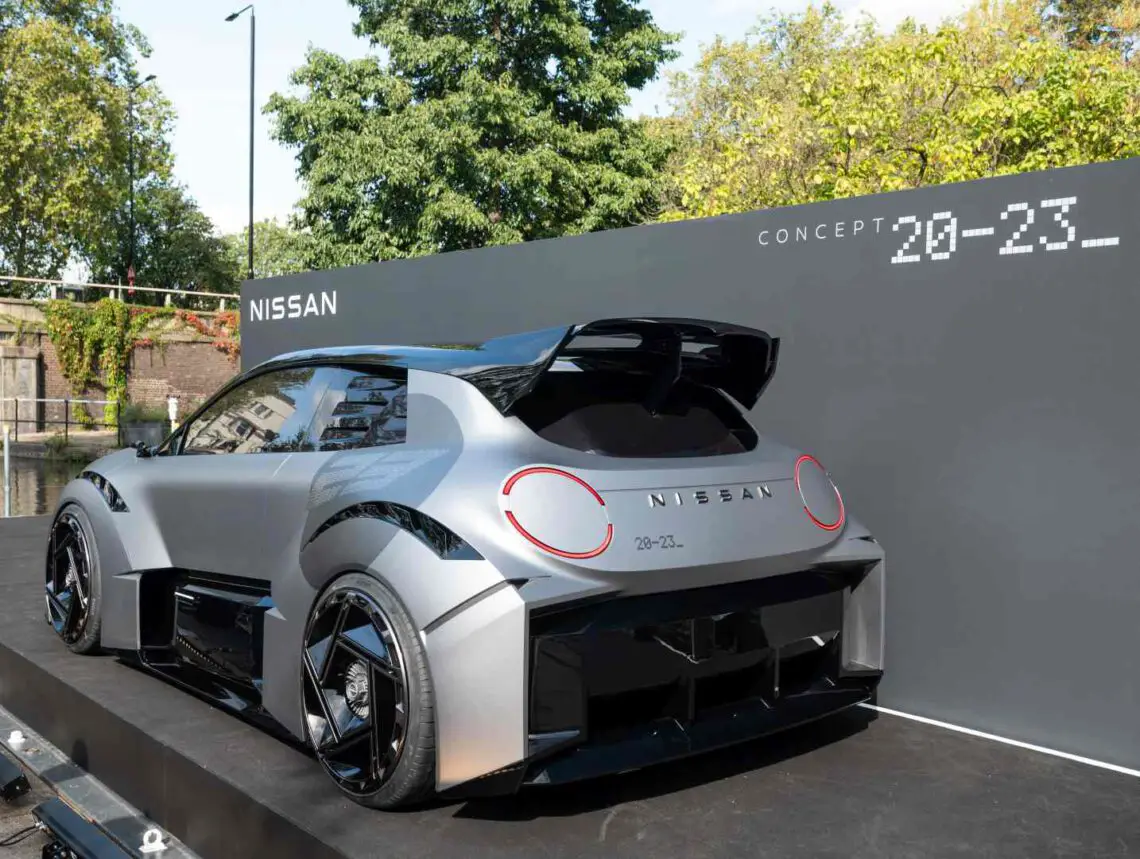 Digital interior
The interior was not overlooked by the design team, but exists only in the digital world. The interior takes a futuristic approach to the basic functions of a race car. Only the most important information is displayed on the screens, similar to what you see in Formula E and in online racing simulator setups.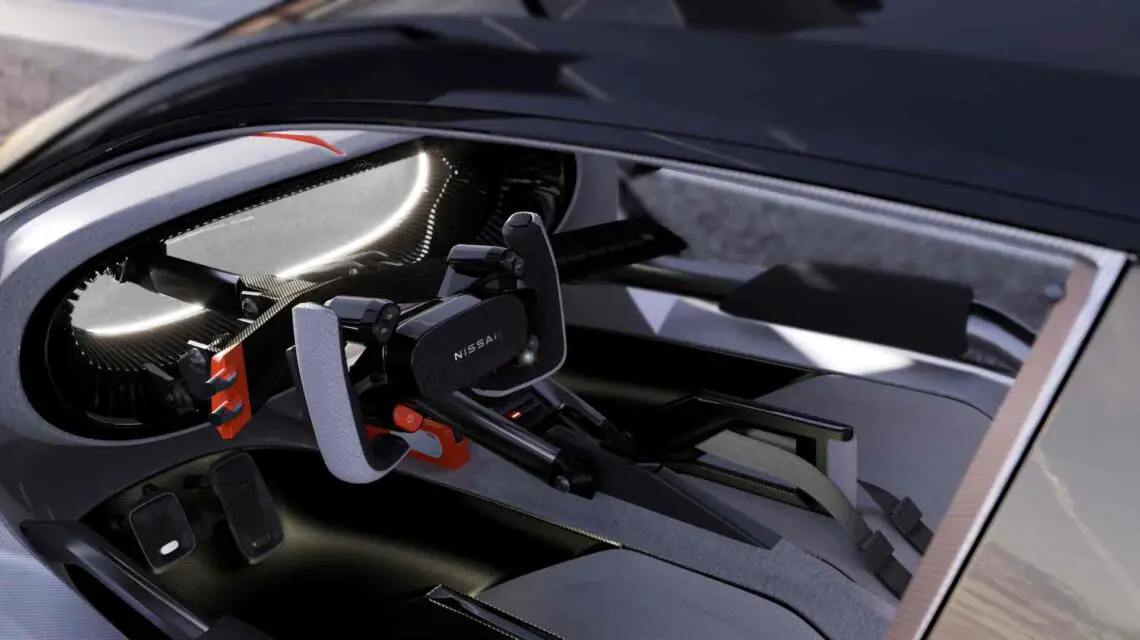 Alfonso Albaisa, Senior Vice President global design at Nissan said, "The young team here at NDE went to work with the brief and what we have now is an electric city car that you really want to drive around London every day. The 20-23 Concept is a compact hatchback, with strong influences from the online racing world. I love the story behind this concept, how the worlds of modern city life, online gaming and emission-free mobility come together."
In the video below, get a behind-the-scenes look at Nissan Design Europe: