New Harley-Davidson super touring bikes
The Harley-Davidson Road Glide ST and Street Glide ST are all new. You can recognize them by large cockpits with low windows in the dredger style. The Road Glide ST has the largest fairing with dual Daymaker LED headlights and so the light output will be fine. The 117 cu V-twin engine is the most powerful in a production model. It has a displacement of 1,923 cc and delivers a good torque of 168 Nm at 3,500 rpm and a maximum power of 103 hp.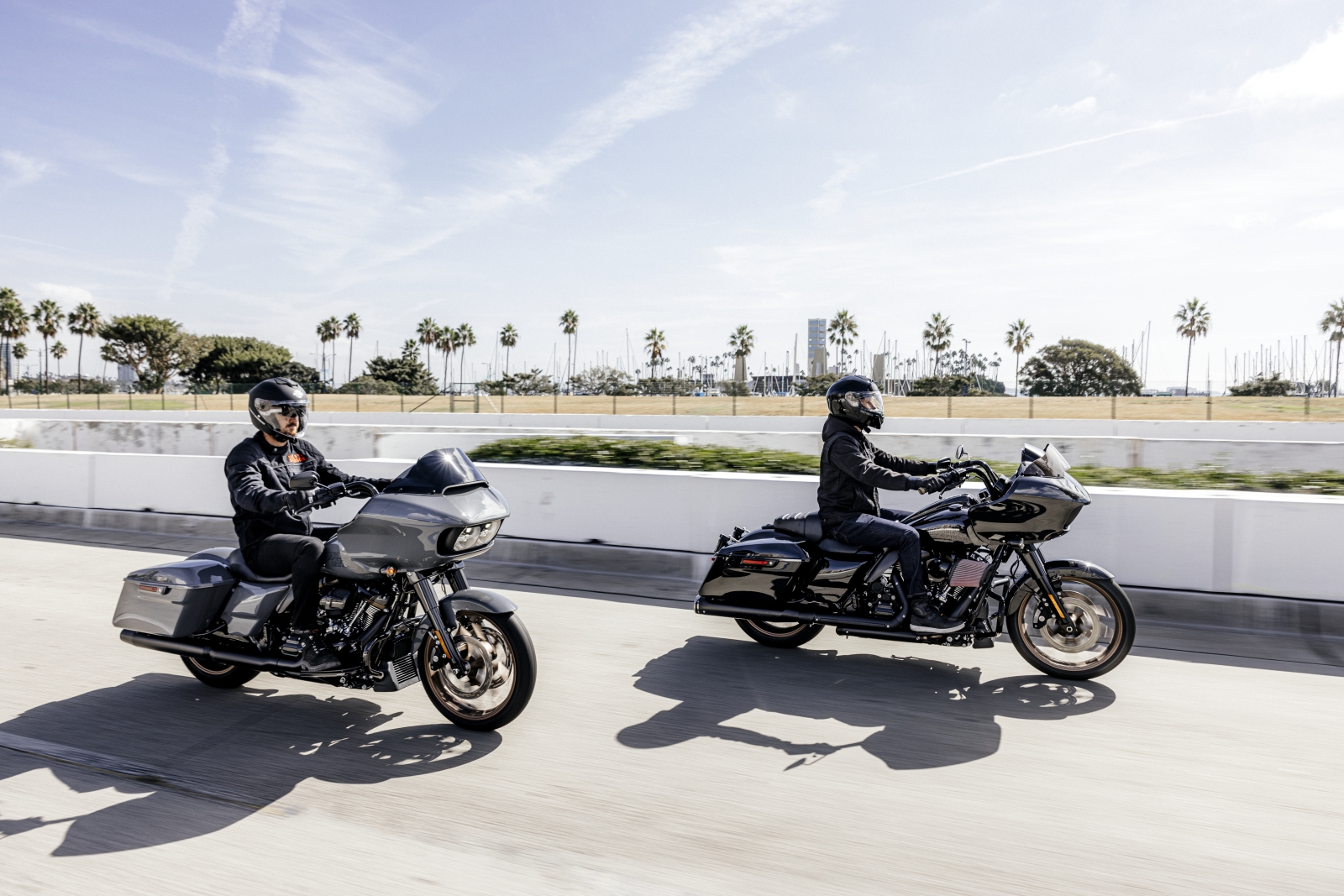 Grey, Black and Bronze
The new gray livery, black block and bronze wheels give the Road Glide ST and Street Glide ST a tough 'who's doing me what' look. It fits the character of these dredgers, which impress with their strength and grotesque appearance. Brembo brakes are standard and the rear suspension is adjustable. The thick 49mm fork legs already reveal that Harley-Davidson is focusing on a sportier handling, as far as the high weight of these machines allows. And a Boom Box GTS infotainment system is of course standard.
Security package
Cornering Rider Safety Enhancements is a pack of electronic assistance systems that help you keep these Harley models under control when you open the throttle. Those are:
Cornering Electronically Linked Brakes
Cornering-ABS
Cornering-Traction Control with modes
Drag Torque Slip Control
Vehicle Hold Control
Tire Pressure Monitoring (TPMS)
Low Rider S and ST
The Low Rider S will get an update for 2022. The Low Rider ST is completely new. The Low Riders also get the 117 cu block. A sports air intake and a new exhaust are some of the updates, as well as the modified suspension for more ground clearance. You should therefore be able to negotiate the bend with the Low Rider flatter. The dashboard has been moved from the tank to the steering wheel and therefore better visible. The Low Rider ST has a batwing fairing and hard side cases. Cruise control and an audio system set it apart from the S.
The prizes are?
The new models will arrive in the course of this year, but can already be ordered. The Harley-Davidson Road Glide ST is available from 39,695 euros. The Street Glide ST is available from 39,175 euros. There are also CVO models of both models with special colors and extras. The CVO Road Glide ST has a special price tag from 56,495 euros. If you want to keep it more affordable, you have to go to the new Low Rider S and ST from 24,395 euros and 26,395 euros respectively.