New electric Renault Twingo will be spot on!
Economical and inexpensive
The new Renault Twingo E-Tech Electric will be an urban vehicle without compromise, according to Renault. The French speak of best-in-class efficiency with consumption of just 10 kWh/100 km. Renault also cites 75% lower CO₂ emissions over its life cycle than the average European ICE car sold in 2023. The French automaker also wants to take big steps to reduce the use of raw materials.
New Renault Twingo
Made in Europe, the new Renault Twingo will have a starting price of less than 20,000 euros, excluding subsidies. The car will not come to market until 2026 at the earliest. The Renault 5 will arrive in 2024 and the Renault 4 will arrive in 2025.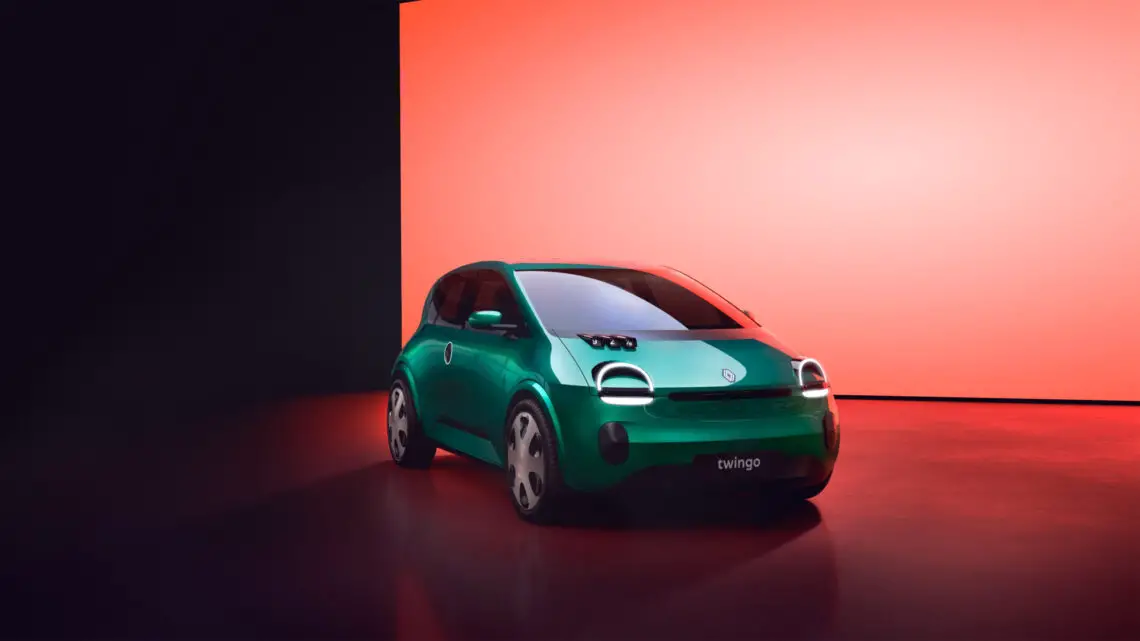 Retrodesign
The design of the new Renault Twingo will be nicely retro. Even the iconic three air vents in the hood are included in the new design. The original Renault Twingo appeared in 1992 and stood out for its unconventional design. The car soon became very popular in Europe. In 2007, Renault introduced the second-generation Twingo, which had more conventional styling and additional technological features. This generation offered more variations, including different engine options and a higher degree of personalization.
The third-generation Twingo – launched in 2014 – marked a significant change with the adoption of rear-wheel drive and a rear-mounted engine, a unique configuration for a modern city car. For this generation, Renault partnered with Smart, which supplied the technically related Forfour.