Need a picnic table? Buy a Hennessey Venom F5 Revolution Coupe
Greetings from Texas
Texas-based Hennessey is now a resounding name in the world of hypercars. The manufacturer belongs in the same league as Pagani, Koenigsegg, Bugatti and Pininfarina. Hennessey is purely about performance, but it is notable that the hypercar's finish has also been raised to a considerably higher level. Just as well, since the company is asking 2.7 million euros for a Hennessey Venom F5 Revolution Coupe. In total, the brand produces 24 copies. Most of the cars have already been given away. Those who desire a car must act quickly.
6.6-liter 'Fury' twin-turbocharged V8 engine
Like other Venom F5 models, the Revolution Coupe utilizes a carbon-fiber monocoque into which a twin-turbo 6.6-liter "Fury" V8 engine is plumbed, good for an output of 1,817 bhp (1,842 hp) with the right fuel. All that power goes directly to the rear wheels via a single-clutch transmission. Carbon ceramic brake discs are standard, as are an airscoop on the roof and a carbon fiber rear wing that generates 362 kilograms of downforce at 300 mph. Above 400 km/h – because that's how fast this Hennessey is – that's even 635 kilograms. The rear spoiler is so large that it can also serve as a picnic table.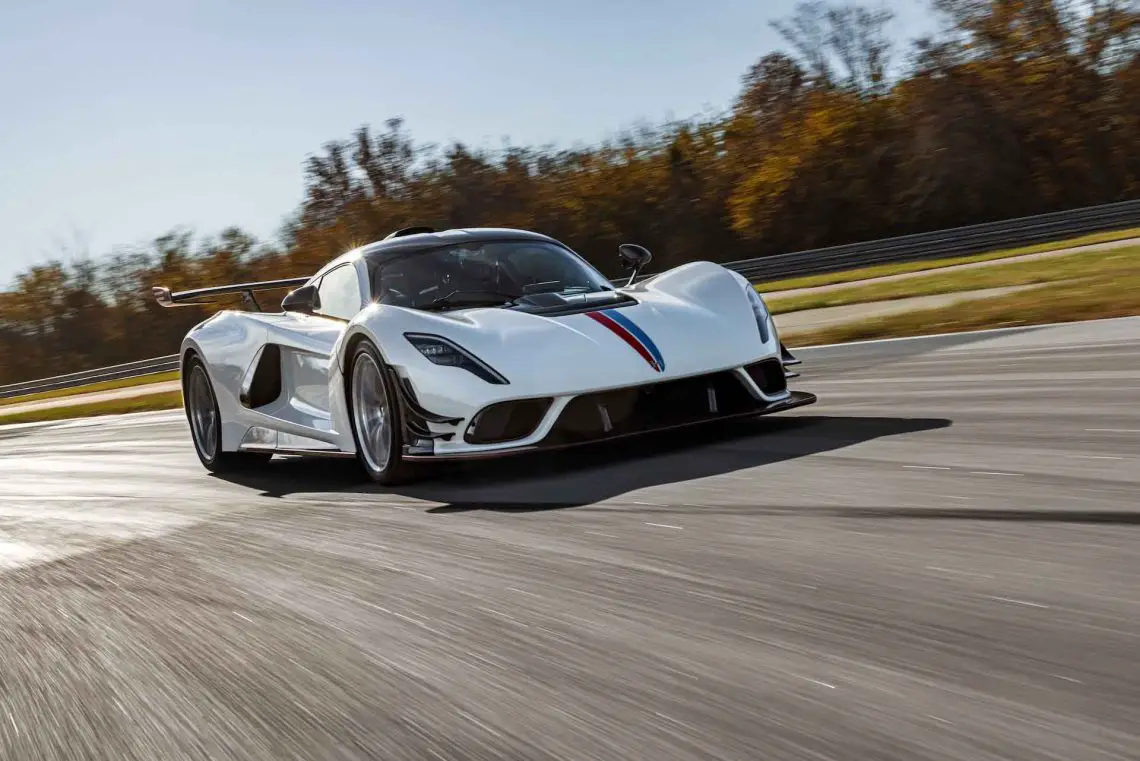 Hennessey Venom F5 Revolution Coupe: jet fighter on wheels
John Hennessey, company founder and CEO, said, "The new Venom F5 Revolution Coupe combines our outstanding 1,817-bhp V8 'Fury' engine with our lightest and most capable chassis. Stunningly fast, the hypercar feels right at home on a race track where optimal handling is paramount – it offers the agility of a jet fighter, but with a power source comparable to that of a Saturn V rocket!"