Money left over? This is the world's most expensive designer charging station
Artwork
The charging stations were developed as works of art. Of course it is possible to charge the electric car with such a charging station, but the charging station also has an aesthetic value as an addition to your home or business. The starting price of 68,500 euros is almost equal to the price of a very fat Kia EV6 GT. For 105,000 euros, you also have a Porsche Taycan Sport Turismo.
Natural stone
"We design and sell the most luxurious charging station in the world," said Joey Oraile, the owner of start-up Jilain. Prices of the unique and handcrafted charging stations range from 68,500 to 105,000 euros. They are made of high-quality materials such as stainless steel 316L and natural stone and are available in a variety of colors. The customer can choose from a brushed, matted or polished finish."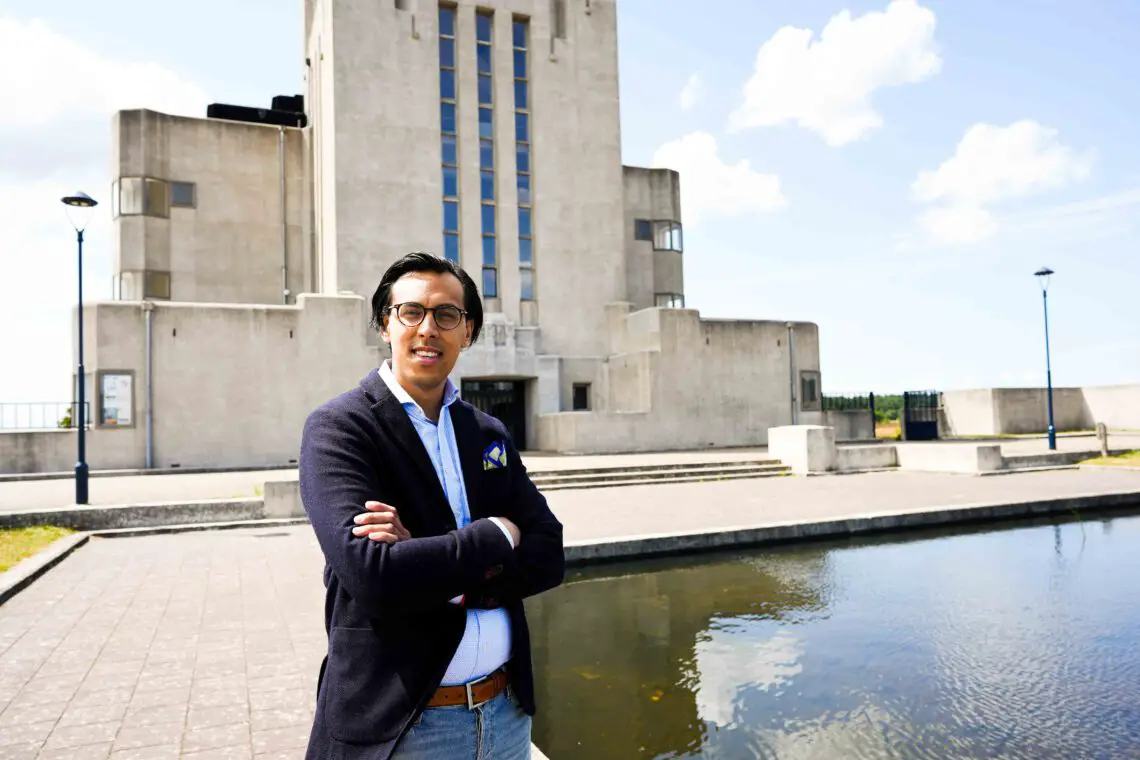 'If you don't like it, change it'
Starting in 2016, Joey Oraile saw a shift from conventional internal combustion engines to zero-emission vehicles. He noted that in this development, charging stations were an understudy and decided to capitalize on this. Under the motto, "If you don't like it, change it," the former Technical Business Administration student started Jilain in 2018. 
Jilian
The name Jilain is derived from Jalan Lain, which in Dutch means "a other road. Joey's grandfather often told him that on the island of Pulau Babar (Moluccas), Jalan Lain is the road that leads to the only place where fresh water comes up.
"If people there polluted the earth, they would no longer have clean drinking water. This illustrates the need to be economical with the earth, and electrification also contributes to that. With our designer charging stations, we are also striking out in a different direction than other suppliers are doing."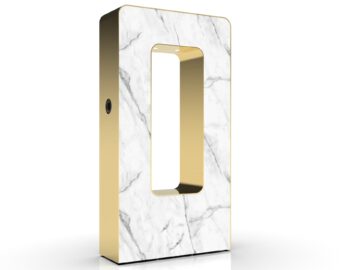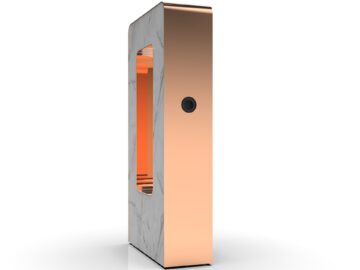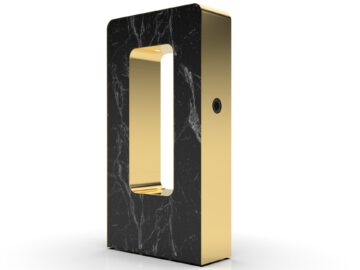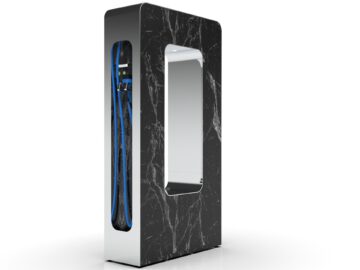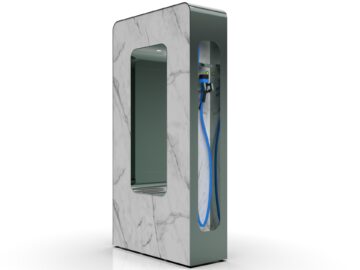 Technical specifications Jilain charging station
With a price tag of up to 105,000 euros, you can also expect the high-end charging specifications. "The charging station can deliver two times 22 kW. A special feature is the one-hand-shutter system. We use a Mennekes type 2 plug, but in this case you can operate it with one hand. You plug it in at an angle. The frame is made of thick stainless steel. For this we use stainless steel 316L. This material is also used for Rolex and Breitling watches and also for luxury yachts. Because I want to do business in a sustainable way, we produce these charging stations entirely in the Netherlands. Of course some materials do come from other countries, such as natural stone, because that does not occur here," said Joey Oraile in conversation with AutoRAI.nl.
| | |
| --- | --- |
| Brand | Jilain |
| | |
| Model | Eve |
| Socket | One hand shutter, Mennekes type 2 |
| Charging plug | 3 meter charging cable, Mennekes type 2 |
| Maximum output power | 32A 3 phase  |
| Adjustable power | 2×11 to 2x22kW |
| Input voltage | 400V 50Hz (1or 2  connections) |
| Input power | 16 / 32 / 64 amps |
| Earth leakage circuit breakers | 2pcs Doepke HD earth leakage circuit breaker 32A |
| Direct current fault detection | Equipped with RCM modules |
| Status LED | 3 colors,  dimmable |
| Protection class | IP54 |
| Temperature range | -25 / +40 |
| Height of loading column | 1800 mm |
| Width of loading pedestal | 350 mm |
| Length of loading column | 954 mm |
| Frame material | stainless steel 316 L |
| Material body 1. | stainless steel 316L |
| Material body 2. | Natural stone |
| Load balancing | Yes |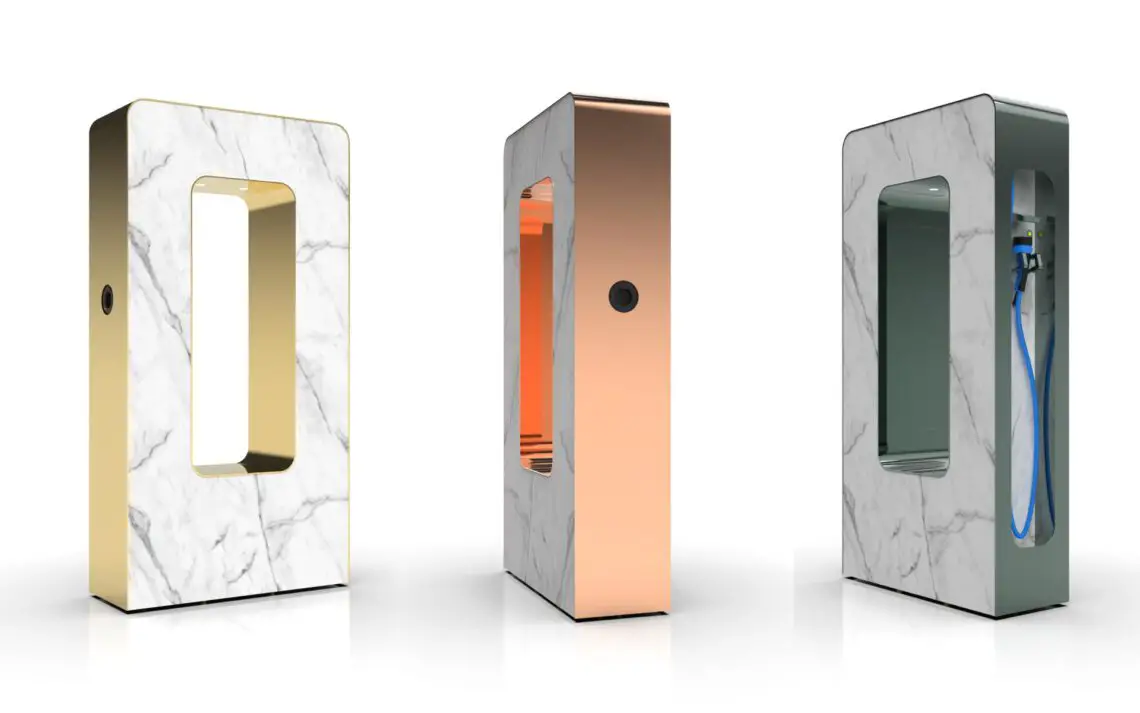 18 carat gold
In addition to Jilian Eve charging stations, the start-up also offers special accessories for (electric) vehicles. What about the Jilain Visionaire, a window puller made of 18-karat gold? This product is not only a handy tool, but also attracts attention as a work of art.
The hollow variant can be purchased from over 230,000 euros (!!!) and the solid variant from over 673,000 euros (!!!). Customers have the opportunity to personalize their Visionaire with a text. For now, Jilain's luxury items are available only in the Netherlands and can be ordered at jilain.com starting Wednesday, May 17, '23. Delivery time for a Jilain Eve charging station is about six months and for the Jilain window puller four months.