Milestone: this is the one and a half millionth Toyota in the Netherlands
Louwman
Since 1964, Louwman & Parqui has been the proud importer of Toyota in the Netherlands. And although only 38 Toyotas were registered in the first year, the brand has made impressive inroads over the years. Indeed, today Toyota is among the largest car brands in the Dutch market. No fewer than 25,362 new Toyotas were registered last year, earning the brand an honorable third place in the rankings.
Corolla Cross
Last year's most popular Toyota in the Netherlands was undoubtedly the Yaris Cross, with a whopping 5,987 registrations. However, the one and a half millionth Toyota in the Netherlands is a Corolla Cross. The special milestone was celebrated at Louwman The Hague with the new owner, Karin Melsen-Hensel from Zoetermeer. She chose a Corolla Cross 2.0 High Power Hybrid First Edition in the color Manhattan Grey metallic. To celebrate the milestone, in addition to the standard 10-year warranty, it also receives 10 years of free maintenance. Her new acquisition further expanded her Toyota collection: "It's my fourth Toyota, after a Starlet, a Yaris and a gold-colored Yaris Cross."
Text continues below the photo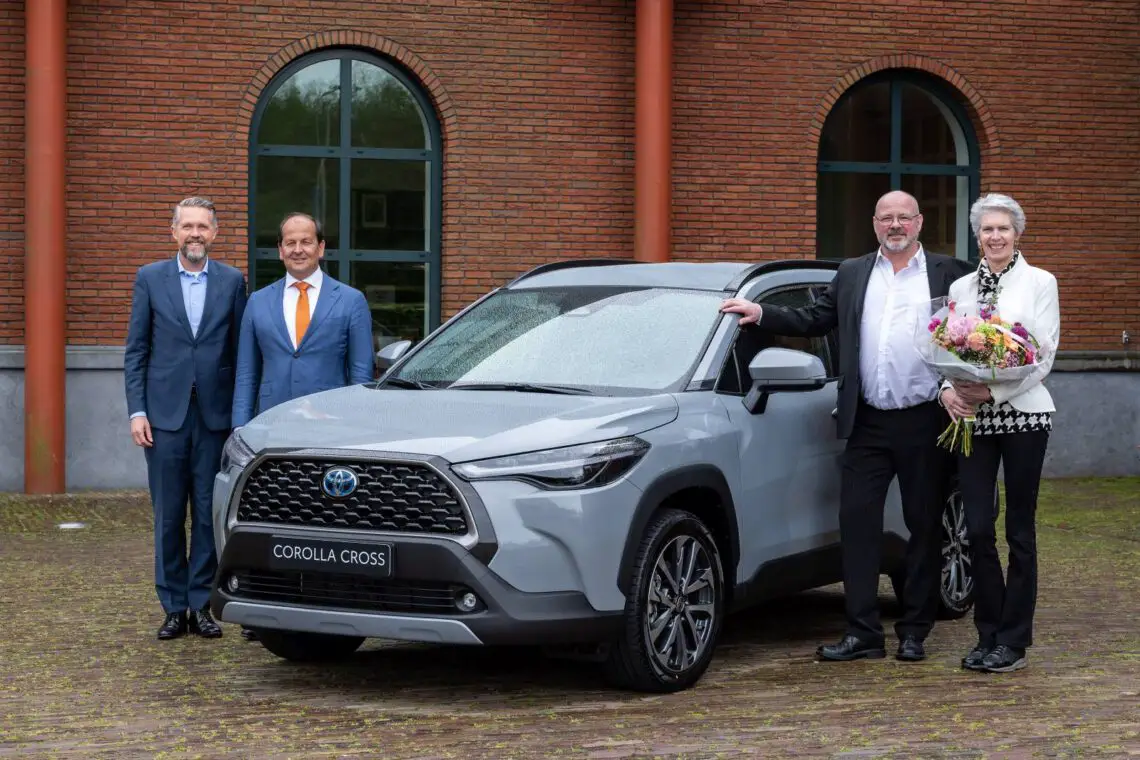 Customer-friendliest automotive company
Toyota had even more to celebrate this week. The brand was named the most customer-friendly automotive company in the Netherlands for the second year in a row. With an average rating of 8.18 – awarded by customers in a customer satisfaction survey by research firm MarketResponse – Toyota remained ahead of the other car brands. Suzuki finished in second place, followed by Audi in third. The election is based on independent market research with a total of 89,930 reviews from 352 companies.