Max Verstappen's RB18: this is it!
New regulations
Never before has the appearance of an F1 car changed so drastically as now. The adjustments to the car should ensure that çlose racing will be possible next season. That's partly because of the new wings, but that's not all you need to know about the new F1 cars .
Text continues below the image.
Photo left: RB16, Photo right RB18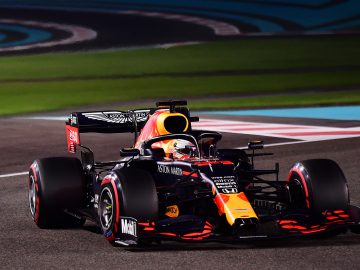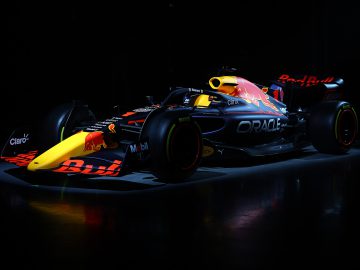 Team name change
Not only is the car new, so is the team name. Red Bull will henceforth be known as Oracle Red Bull Racing. The collaboration between Red Bull and IT giant Oracle is intensifying, with the prominent logo on the livery being the only visible to the spectator. Behind the scenes, Red Bull is building Oracle's applications in the Cloud.
The RB18, or not?
After Haas , Red Bull is the second team to show the F1 car for next season. Helmut Marko, Red Bull Racing's team advisor, however, has previously indicated that today's presentation is not the official unveiling of the RB18. Marko indicates that this presentation is for the fans and sponsors and that the real RB18 will only be ready just before the test days in Barcelona, on February 23. Everything to, of course, prevent competing teams from copying Red Bull and taking advantage of it. Max Verstappen: "It takes some getting used to in the new car. The car seems to have less grip, but especially the different view is getting used to because of the bigger tires". So we have to wait a little longer for the final car, but the photos below give at least an impression of the new car.