Lotus Emeya: one of the fastest electric GTs in the world
Smart aerodynamics
In terms of design, the Lotus Emeya aligns well with the larger Eletre SUV. The Emeya also has advanced and active aerodynamic features, such as an active front grille, rear diffuser and rear spoiler. The Emeya also has electronically controlled air suspension and 50/50 weight distribution.
Centre of gravity
The Emeya – a competitor to the Audi E-Tron GT and Porsche Taycan – has a lower center of gravity of up to 442 mm, compared to the 540 mm of the Eletre. This allows the weight to be distributed lower to the ground, providing improved stability and dynamic performance.
Top version Lotus Emeya
The top version of the Emeya lineup is equipped with Lotus' powerful dual-engine setup with a system output of 905 hp. With its top speed of more than 250 km/h and a sprint time from 0 to 100 km/h in 2.78 seconds, this Lotus is one of the fastest electric GTs in the world. With a 350 kW DC fast charger, the four-door GT can replenish a 150 km range in about five minutes and charge the battery pack to 80 percent in 18 minutes.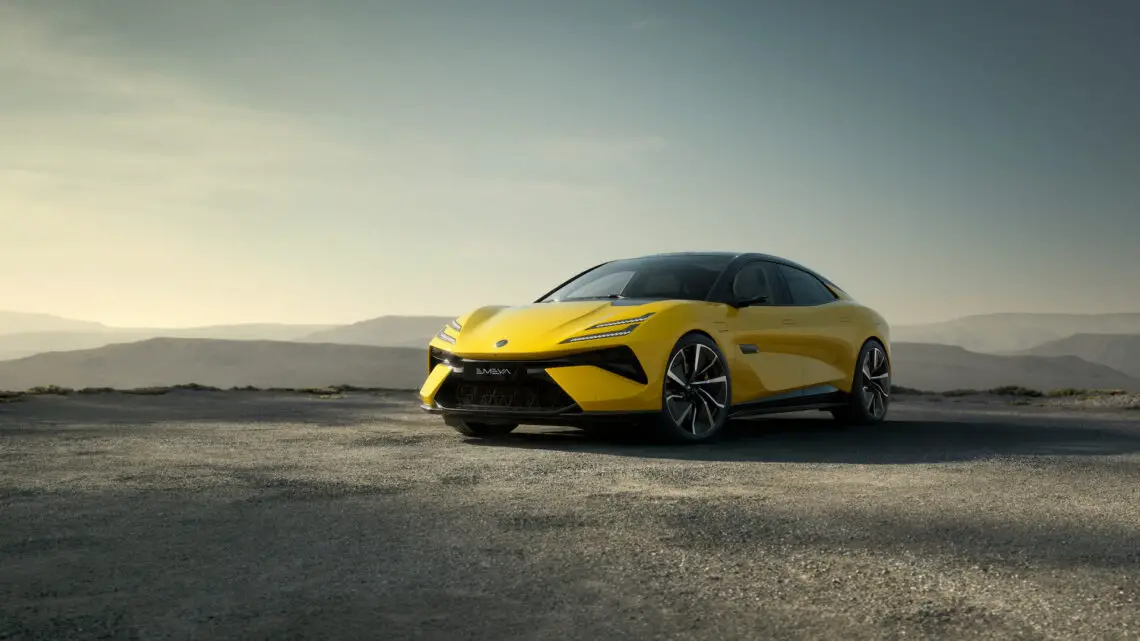 Interior
The interior offers everything you want in a modern car, including a sustainability edge. For example, Lotus applies a new luxury material made from recycled fibers from the fashion industry. Materials such as PVD aluminum, alcantara, Nappa leather and Ultrafabrics PU are also used. The sound system is by KEF and offers 3D surround sound as desired. The five-seat configuration is standard; the four-seat configuration is an option.
"This is a Lotus like you've never seen before. We have created a luxury performance car that gives drivers confidence and delight with raw emotion and pure fun – and connects them to the road," said Ben Payne, Vice President of Design, Lotus Group.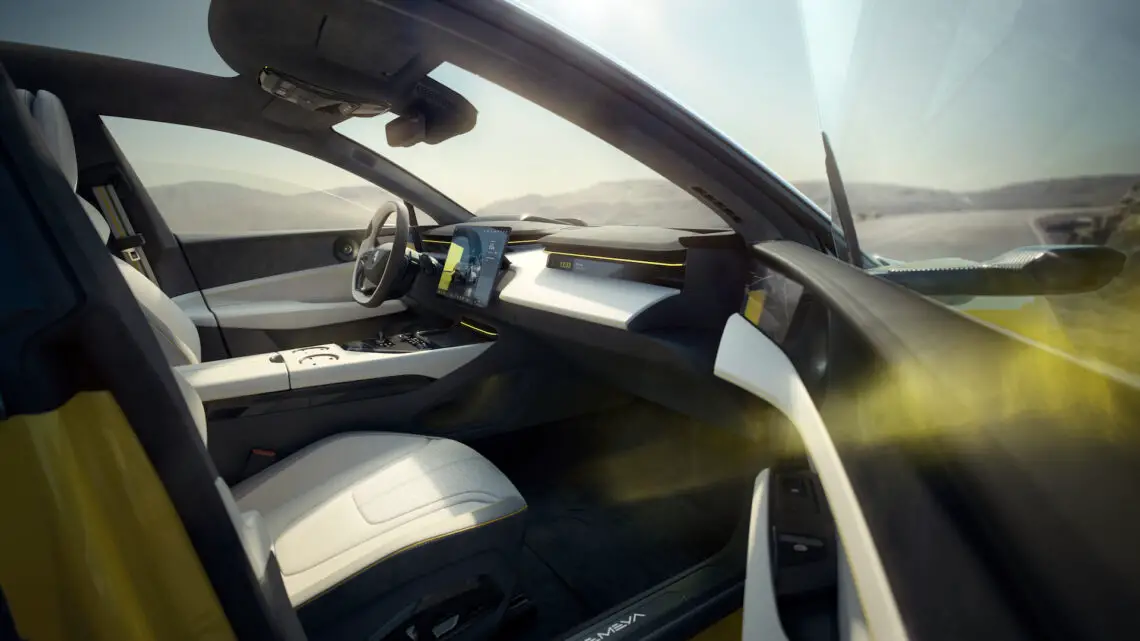 Market launch Lotus Emeya
Lotus will announce more information about the Emeya in the fourth quarter of this year. Prices and availability by market will also be announced at a later date. Lotus expects first deliveries in the second half of next year, with a global rollout in early 2025.
Manufacturing
Production of the Emeya, like that of the Eletre, takes place in one of the world's most modern automobile production facilities, in Wuhan, China. The factory is owned by the Geely Holding Group and makes exclusively Lotus products.