Living room on wheels: Volvo EM90
Scandinavian MPV
The design of the EM90 fits perfectly with all other Volvo models. This is handsome because the basis of the model was laid by Zeekr 009, also part of Geely like Volvo. Volvo's MPV looks clean. Feel free to call it Scandinavian. Like Volvo's flagship SUV EX90, the EM90 is equipped with all the hardware needed to enable bi-directional charging. This feature allows you to use the Volvo EM90's battery as a power bank to charge other electric cars and devices. Also, the EM90 takes over all cameras and sensors to enable various smart driving assistance systems, including partially autonomous driving.
116 kWh battery
The Volvo EM90 has an electric driving range of 738 kilometers, measured according to the CLTC test cycle. The range measured according to the measurement standard we know in Europe – WLTP – is not known. At least in the Volvo EM90, energy comes from a hefty 116 kWh battery. Charging the battery from 10 to 80 percent is expected by Volvo to take less than 30 minutes. For propulsion, an electric motor produces 200 kW (272 hp), enough power for a 0-100 time of 8.3 seconds.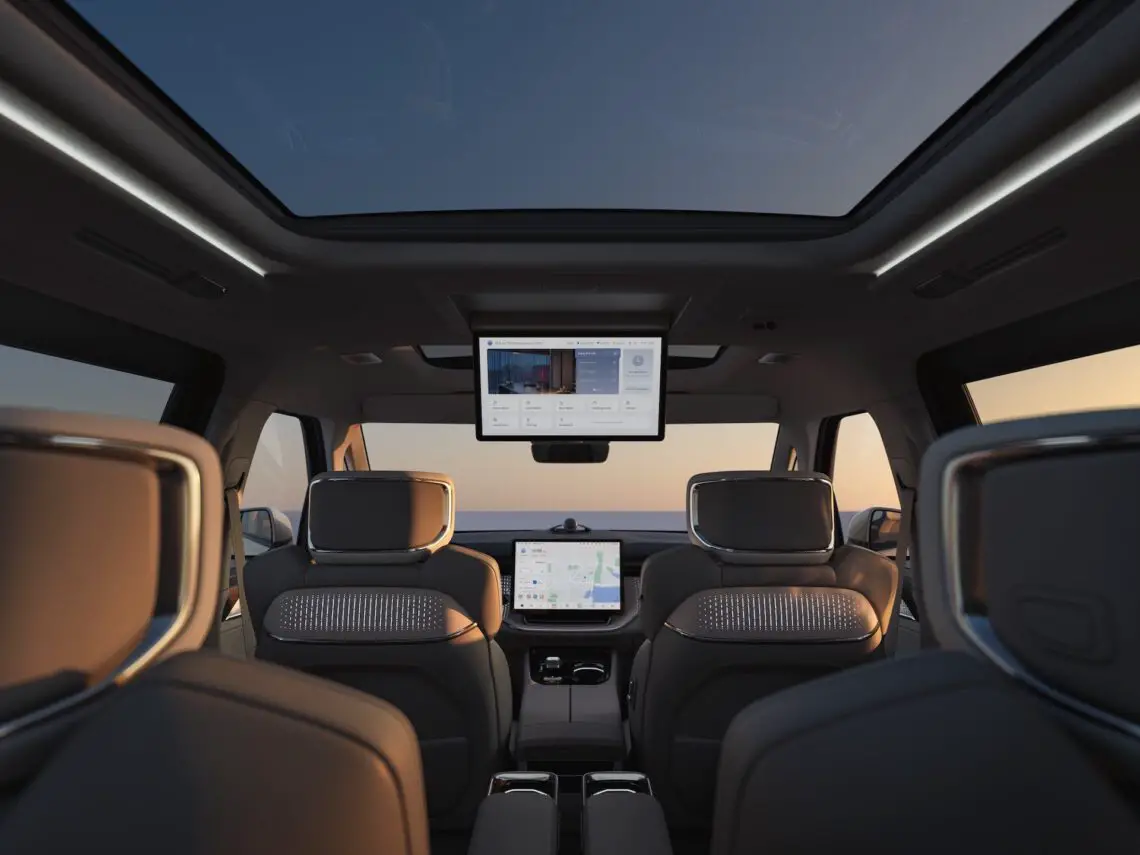 Living room on wheels
What makes the Volvo EM90 a living room on wheels? Think excellent sound insulation, Road Noise Cancellation technology, air suspension, a Bowers & Wilkins sound system with 21 speakers, luxurious seats and, of course, 5G connectivity. The EM90 has a 15.4-inch touchscreen for the driver. A second 15.6-inch display is mounted against the roof. This display provides the necessary infotainment, but conference calls with a video link are also possible.
China kicks off
The Volvo EM90 is coming to China first and is now available for pre-orders for customers in China. Whether the model will come to Europe is not yet known. Salient detail: the Volvo EM90 is Volvo's second "rebadge" model, after the 1975 Volvo 66. The Volvo 66 was actually a DAF 66. So this EM90 is faintly a Zeekr 009 with a different nose.