Lancia Pu+Ra HPE: more important than you think
Comeback Lancia
Lancia is making a comeback, that much is clear by now. As early as 2024, the first model will appear: the new Ypsilon. All of Lancia's cars are inspired by the Lancia Pu+Ra HPE.
Lancia Pu+Ra HPE
This is a study model of a battery-electric car, with a range of over 700 km. The name "Pu+Ra" refers to a new, pure and radical design language of the brand, while HPE stands for High Performance Electric. The acronym HPE was first used in the 1970s for the Lancia Beta and at the time stood for "High Performance Estate.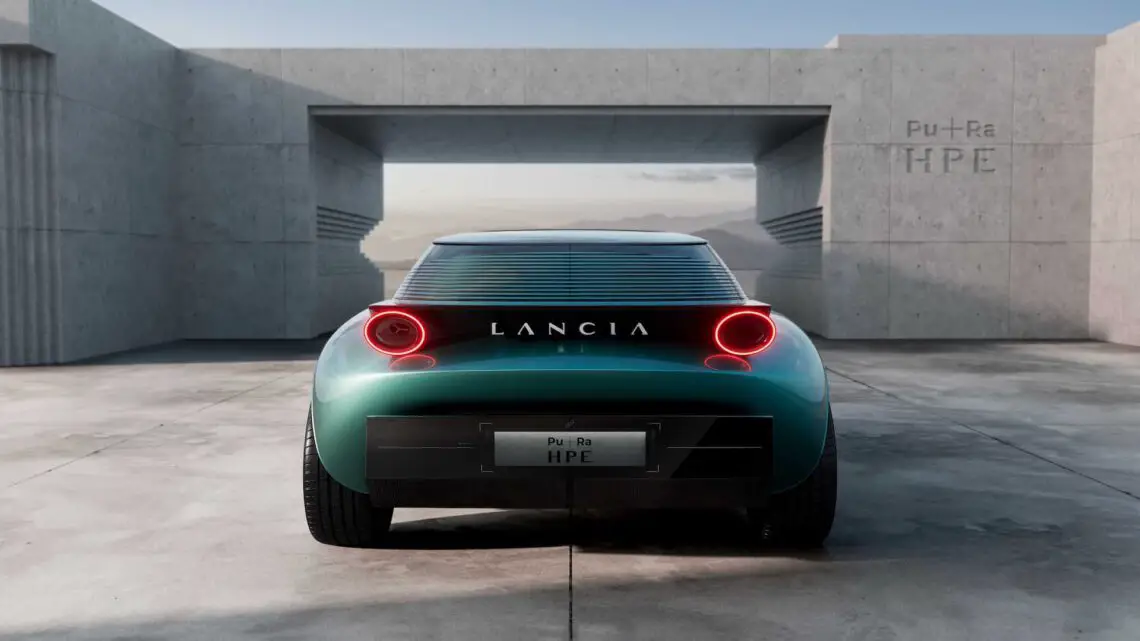 Progressive Green
The study model comes in the color Progressive Green. The blue-green color pays homage to the historic and timeless Lancia Flaminia Azzurro Vincennes. In terms of shape, the car is inspired by the classic Aurelia and Flaminia, although we also see some of the Stratos in it.
Furniture maker Cassina
The interior should give a living room feel. The upholstery and shape of the front seats is inspired by armchairs by Italian furniture maker Cassina. The materials are also durable. About 70% of touchable surfaces should be made of ecological and sustainable materials in the future.
A NEW LANCIA! – Lancia Pu+Ra HPE – AutoRAI TV
Marble
The interior of the Lancia Pu+Ra HPE is partly finished with MARM MORE, a material whose name is derived from marmor, the Latin word for "marble. The material is 50% made of recycled waste mixed with marble dust. The recycled fabric is produced with natural colors, is soft to the touch and waterproof.
Future Lancia
Turning now to the future of Lancia. The new Ypsilon will arrive in 2024, in both hybrid and electric versions. Starting in 2026, only 100% electric cars will be introduced and by 2028, simultaneously with the arrival of the new Delta, Lancia will sell only electric models. The Lancia Pu+Ra HPE, as a study model with a streamlined, efficient and aerodynamic body, outlines the brand's direction for the next 10 years.