Kjeld Nuis skates at 103 kilometers per hour behind a Dakar Toyota Hilux
Own record broken
Kjeld Nuis can call himself the fastest skater in the world. He is the first skater ever to break the 100 km/h barrier. This is not the first time that Nuis has made a record attempt, because he has already broken the world record. He did that in 2018 on an ice rink in Sweden. Then he reached 93 kilometers per hour. However, the Dutchman thought this was not enough and decided to give it another try. "The tactic of the new attempt was to skate as far into the windcatcher as possible, so that I had enough energy left to accelerate from 92 to over 100 kilometers per hour," said Kjeld Nuis. The new attempt took place in Savalen in Norway, on better ice and with a more powerful car.
Text continues below the photo
Seth Quintero
Seth Quintero sat behind the wheel of the special Toyota Hilux that Nuis was driving. The American rally driver is the youngest person ever to win a stage in the Dakar rally. The 18-year-old Quintero had to keep his right foot under control during the record attempt: "The challenge for me was to accelerate in the right way."
Text continues below the photo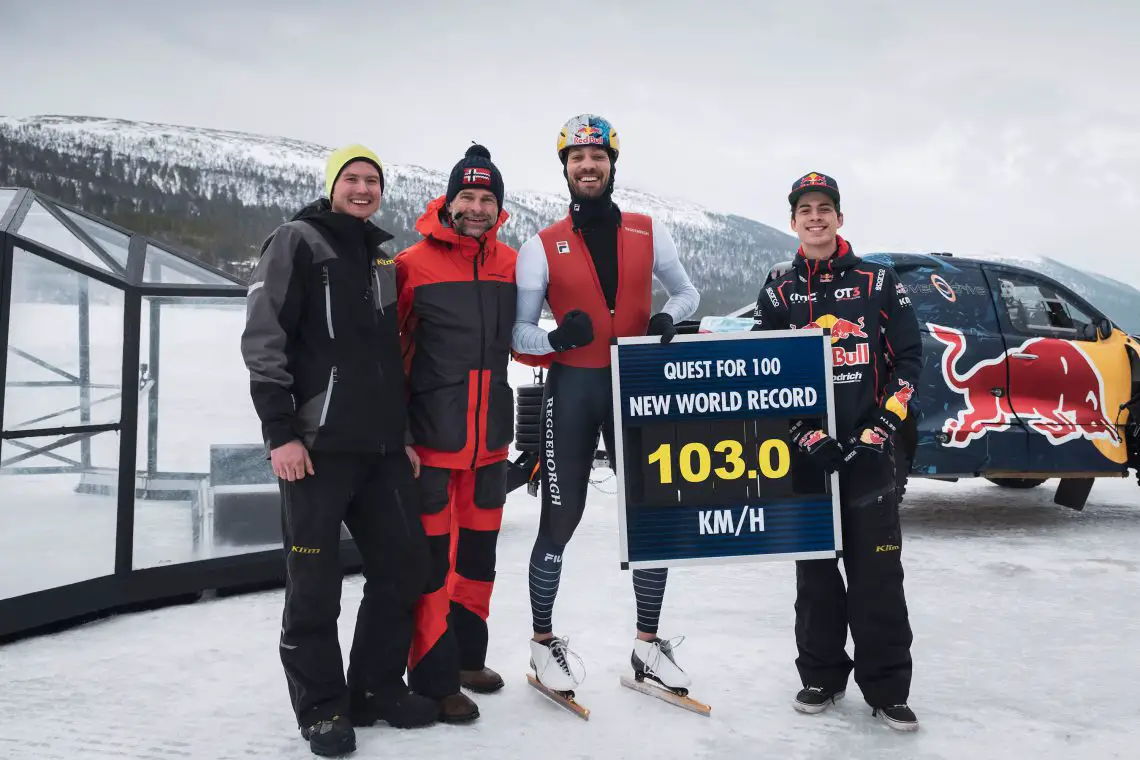 Erben Wennemars
During the entire process, Kjeld Nuis received support from his coach, Erben Wennemars. After achieving the record, he is in ecstasy: "100 is so hard! When you see how fast that ice moves under you, it's bizarre. It was really exciting, we couldn't have gone faster. We succeeded through improvements in ice, preparation and communication." said Wennemars. In the video below you can see how spectacularly fast 100 km/h really is when you are on skates.